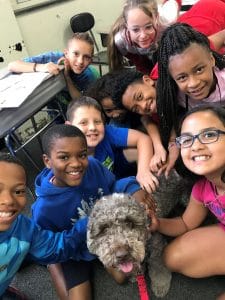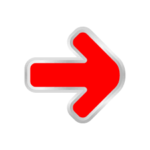 CHECK OUT THE HOME LEARNING PLAN!
The Mission of the Moore County Citizens' Pet Responsibility Committee (PRC) is to provide and drive, with the support of the Moore County Commissioners, solutions to the pet overpopulation crisis in Moore County.
The PRC Pet Responsibility Program is presented as an integral part of Moore County Schools' Character Education Program and focuses on good judgment, integrity, kindness, perseverance, respect and responsibility. It is also continually updated to reflect volunteer input and support state standards.
The PRC works closely with Moore County Animal Services Deputies and involves them in its education efforts.
The PRC leverages a diverse volunteer base with volunteers presenting a carefully constructed program to fourth graders annually, once a week, for a period of six weeks.
The PRC pilot launched in 2008 with the goal of sharing the Pet Responsibility Program with over 1,000 fourth grade students in Moore County each year. Today, the program is an integral part of the curriculum and taught annually in all Moore County public schools and five major private and charter schools. It reaches over 1,200 students annually.
Accredited therapy dogs and their handlers are a key component of the program, celebrating the joy of a well trained, well cared for and loved dog. The therapy dog teams are also the backbone of the Reading Tails Program which helps elementary school students improve their reading skills. Dogs love to be read to and pass no judgment! Click "Outreach" in the menu above for more information.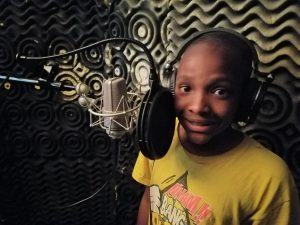 We are happy to offer our lesson plans to others who would like to begin this program in their area.
Click here for contact information.
The PRC is a non-profit, tax-exempt organization. The EIN/501(c)(3) number for tax reporting purposes is 85-1427543.
Teachers, helpers, therapy dog teams, mascots and photographers needed! Please contact us today to learn more about our program and sign up today! Click here for contact information.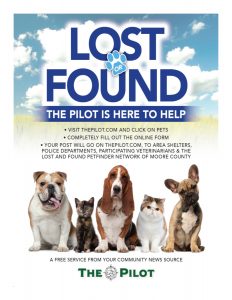 We are asking for your help to let people know about a free service in Moore County. Please tell, email, post Instagram everyone you know and share the flyer to the right. Feel free to print and post the flyer too. We hope to reunite every pet with their owner and increase awareness of this service to achieve this.
Report Lost and Found Pets here: