On February 15, 2022, Sandhills Farm Life's 4th grade students showed their love of animals by participating in the Pet Responsibility Program's Lesson #6 or Assembly. Several parents attended, as well as Principal Julie MacPherson. Students showed knowledge of what they'd learned thru the five "I Can" statements and earned a surprise gift for answering correctly. Next, they were very attentive to dog trainer Neil Copeland's demonstration of teaching the 5 basic commands to our dogs – Come, Sit, Stay, Heel, Down. Neil's teaching partner was PRC volunteer Liz Surface's therapy dog, Elmer. Neil then answered many questions from the students about his business of training security and detection dogs for various venues, such as athletic stadiums, race-car tracks and concert stadiums. He's trained family hunting dogs, as well as dogs for military and government agencies. He's also helped families correct their pets' unwanted behaviors.
As part of the Pet Responsibility Program, students illustrated responsible pet owner care by decorating paper bags that are donated to the Sandhills Spay & Neuter Veterinary Clinic. Each bag has a message of advocacy about caring for pets and is used to hold medications for the pets after their spay or neuter surgery. Students whose bags best illustrated the Pet Responsibility Program messages were Jade C., Tehani S. and Carelys R. They won Star Artist Awards.
The Pet Responsibility Committee's mascot, Speuter, read a poem describing the life of a stray kitten and a happy ending after it was rescued.
Several students participated in a Speuter story-writing contest, describing the benefits of spay & neuter to control pet overpopulation in Moore County. Winners of the Speuter Contest were Brennon W., telling the story of Lucky, a dog that had been thrown from a car and then rescued by his grandparents. Brennon's certificate was donated to another pet owner at Sandhills Farm Life school. Mary W. donated her winning entry to a family friend, who adopted a young puppy that was dropped off at his home in the middle of the night. Cohen B.'s certificate was donated to a family needing to spay & neuter both of their dogs to prevent unwanted litters. All Speuter contest winners had pets at home that had already been fixed. Congratulations to the winners for taking the time to write great stories and advocate for pets!
The Pet Responsibility Committee (PRC) looks forward to the Sandhills Farm Life students joining them in making life better for the pets of Moore County!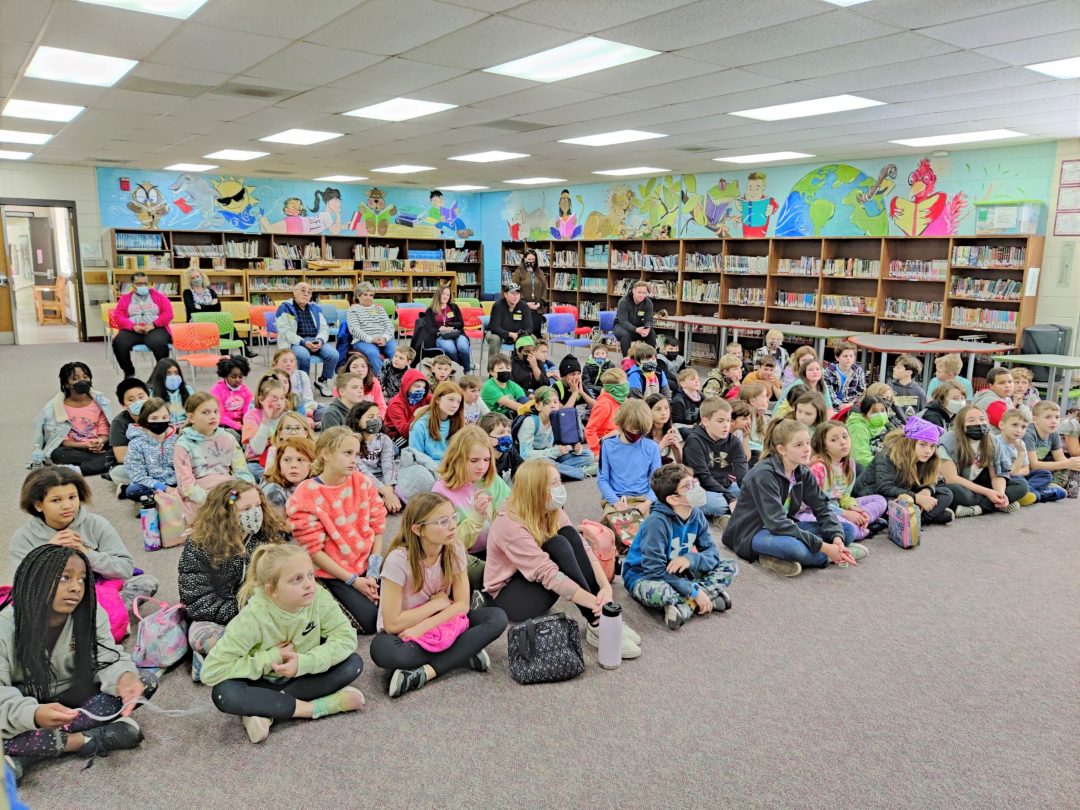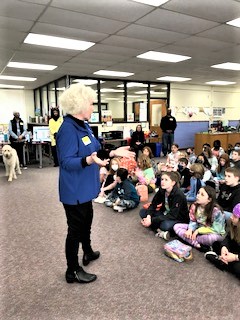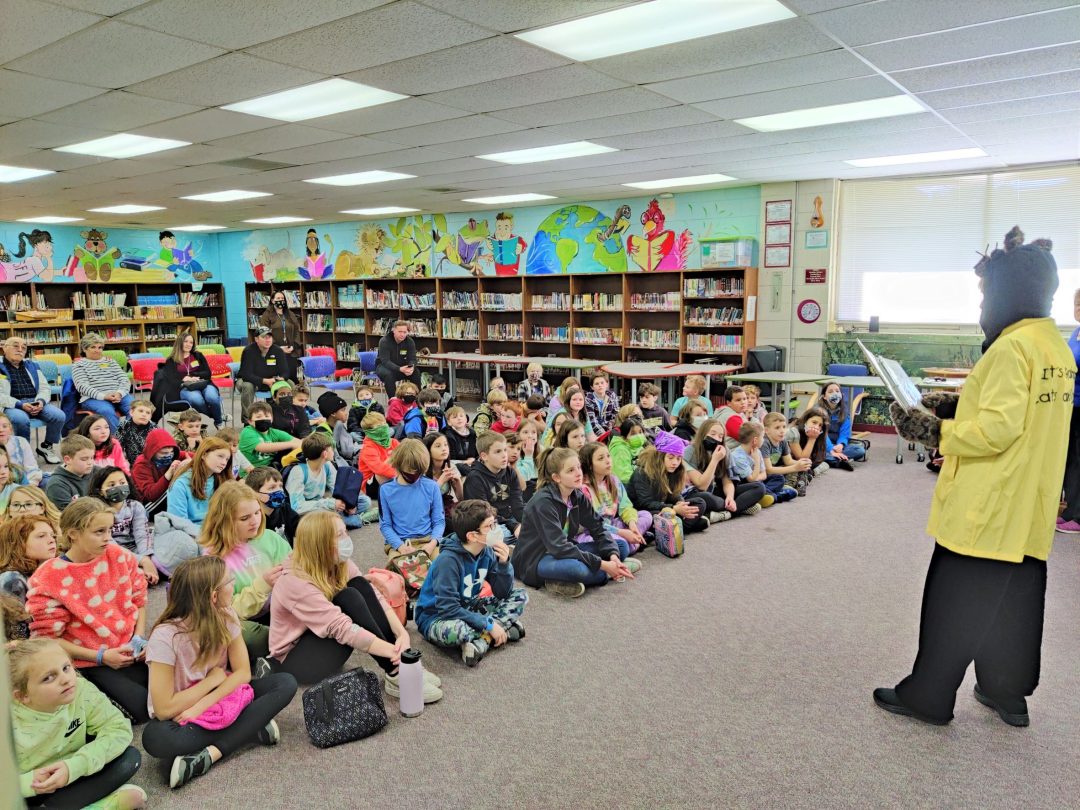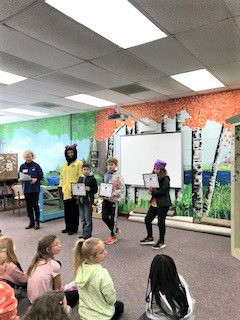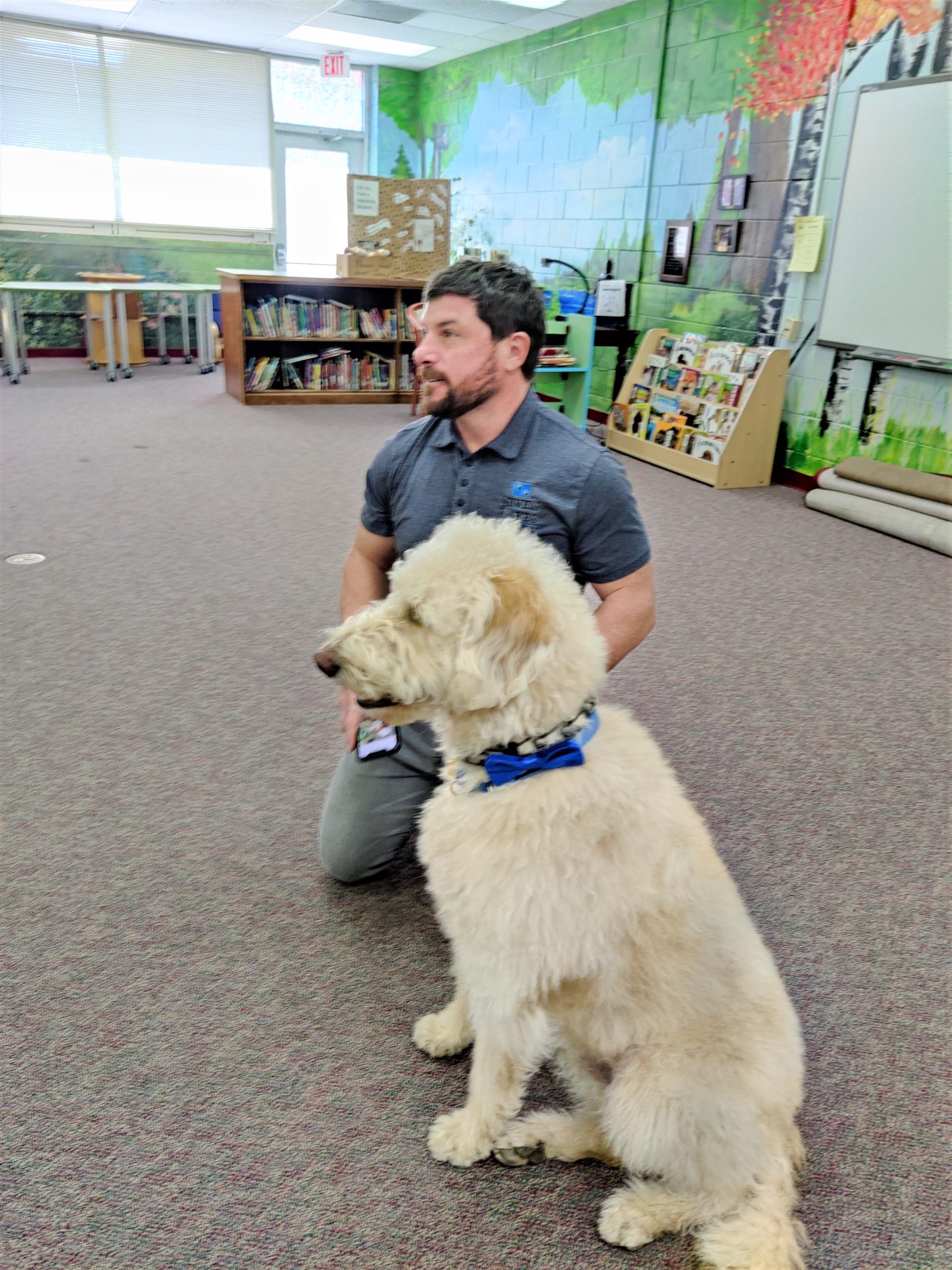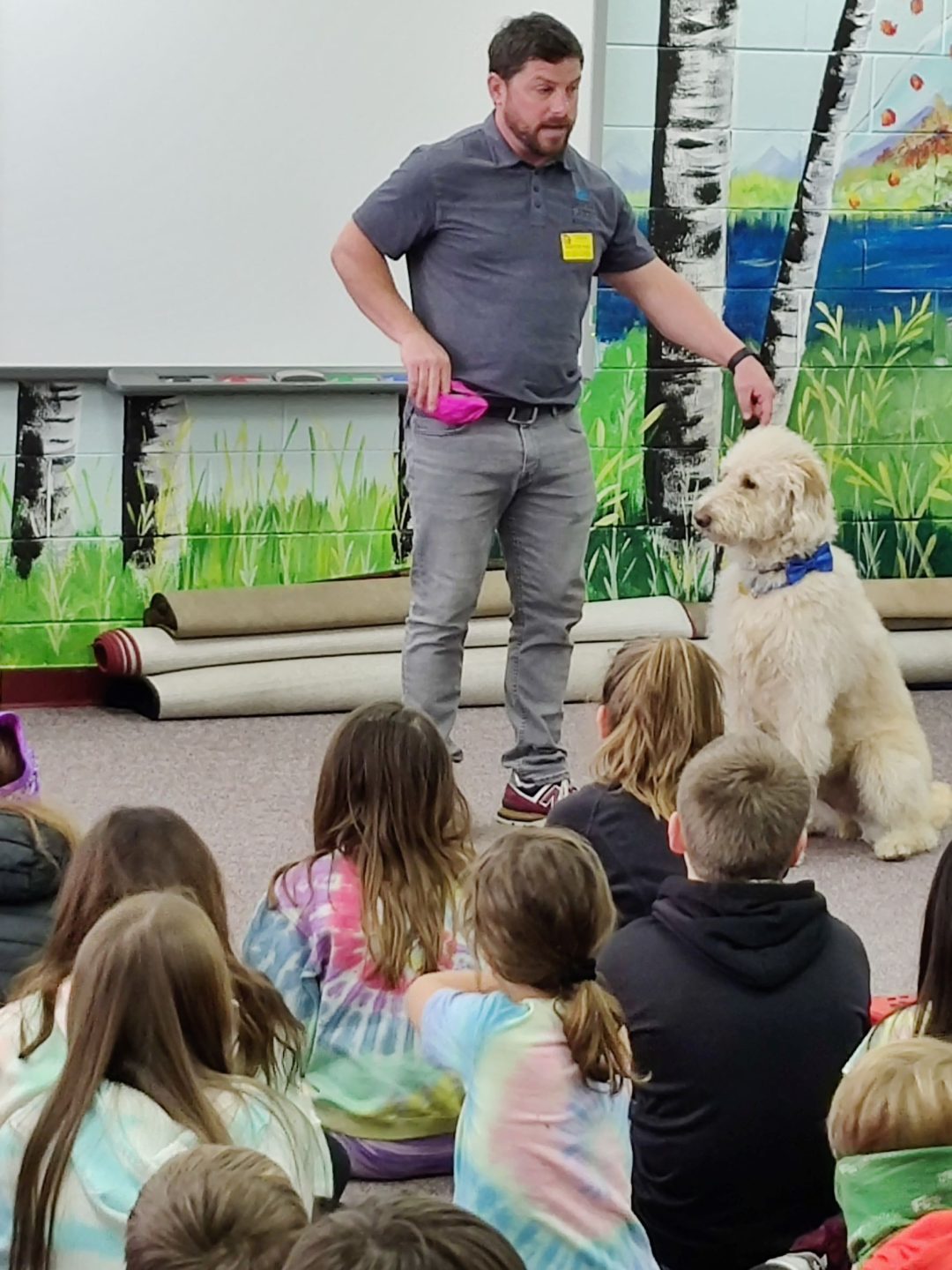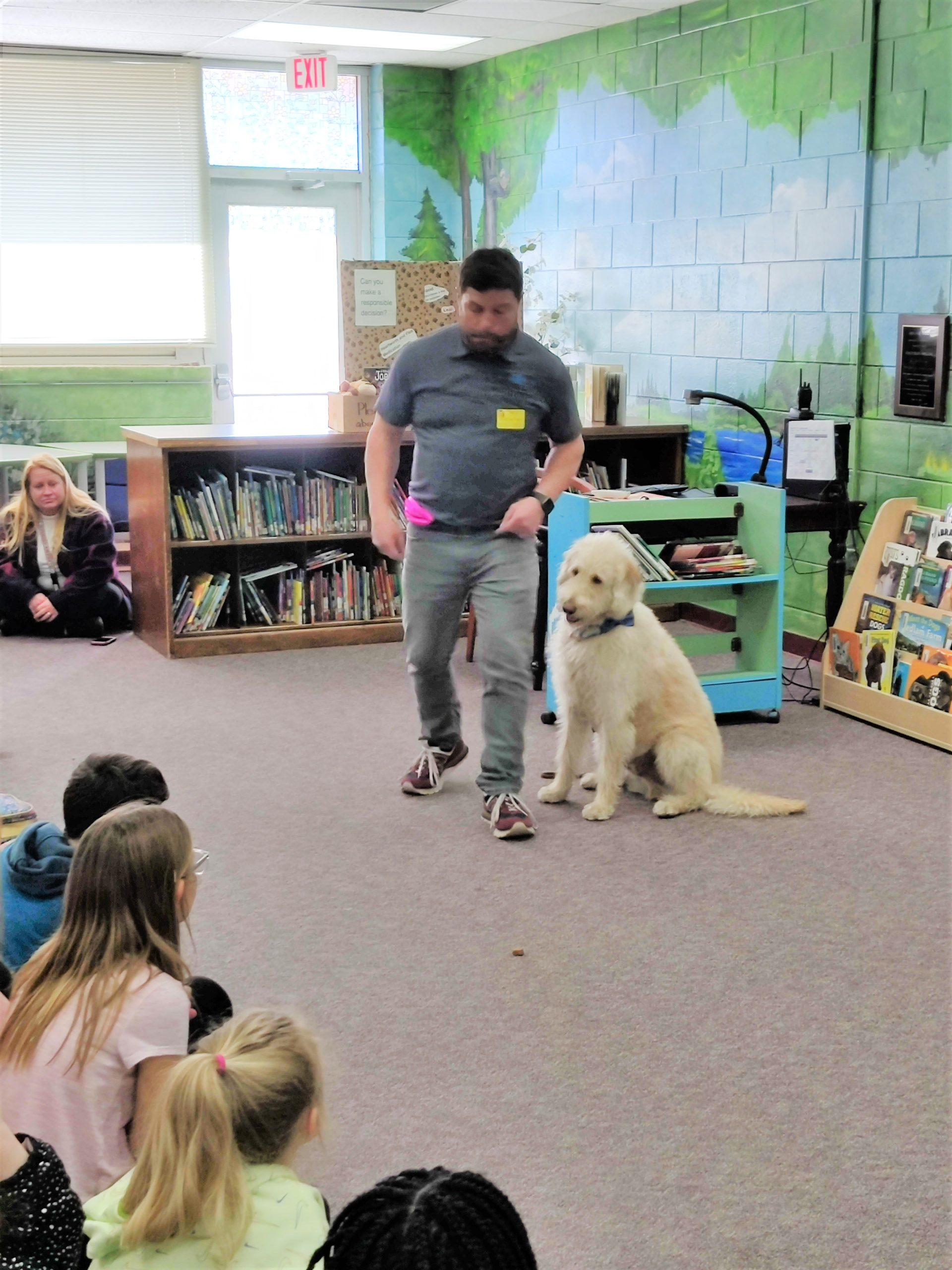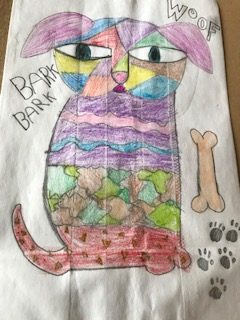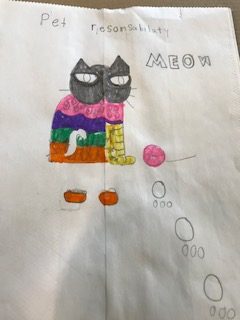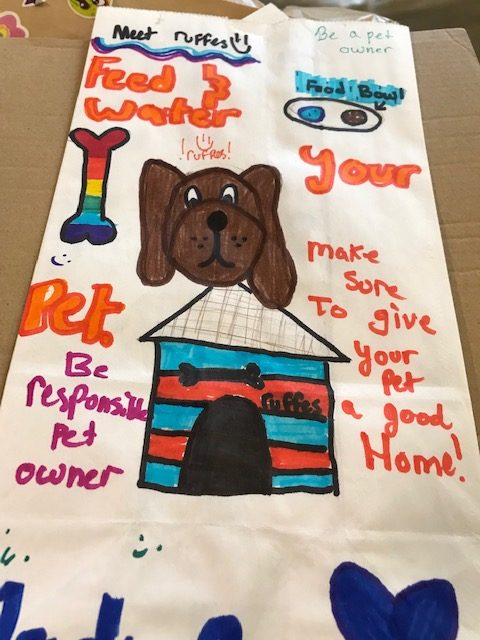 Speuter winners for website