HIGHFALLS ELEMENTARY STUDENTS EXCEL IN PET RESPONSIBILITY PROGRAM!
On Friday, October 21, 2022, the 4th grade students at Highfalls Elementary School celebrated becoming Animal Advocates at their Pet Responsibility Assembly. Several parents attended as well as 4th grade teacher, Mrs. Amanda Williams.
Speuter, the Pet Responsibility Committee (PRC) mascot, read a poem about her life's journey, from being alone and abandoned to being rescued and adopted. Speuter's message to the students was to ask them to do their part in saving pets.
Dr. Erin Barney and veterinary technician Tiffany, from Longleaf Animal Hospital, Southern Pines, gave a wonderful slideshow presentation about their facility. Through photos, they walked the students through a typical visit and what to expect. They presented several cases to the students and engaged them in a lively discussion. Dr. Barney then conducted a brief "exam" of therapy dog Fleece Russell and agreed that she was a wonderful patient!
Prior to the Assembly, during the six session Pet Responsibility Program, the students showed what they had learned by creating "clinic bags" to be given to the Sandhills Spay Neuter Veterinary Clinic. The bags, with colorful illustrations and a pertinent message about pets, are used to dispense medications given to pet owners after their pets' surgery.
At the Assembly, some students were recognized for their "clinic bag" messages and creations with a Star Artist Award:
Ellie C. – with an illustration of a pup asking for nutritious food and to be given love!

Yuliana H. – with a dog in the sunshine, asking to be fed.

Missouri M. – her dog is walking on a leash, asking for love and attention.
As part of the program, students can write a "Speuter" Story as part of a contest to win a free spay or neuter procedure for their pet or the pet of someone they know. There were so many great entries in the Highfalls Speuter Story contest that choosing winners was easy! Winners were:
Maddox C. – who donated to his grandparents for their dog, Opie.

Caroline K. – for Jango, a stray male cat her family has adopted.

Rylee S. – for Jeffy, a male cat that they don't want to wander.

Calleigh H. – for Scarlett, a young kitten.

Natalie B. – for Sasha, so she doesn't have any more litters of puppies.

Payton S. – for Snowball who's already had 4 litters!

Presley H. – for Mosey so she doesn't have puppies.

Grayson B. – for Seaweed, a cat they love but don't want kittens.

Tucker G. – for Apocalypse, a young female kitten so she won't have a litter.

John D. – for Kevin Carbington, a young male cat that he found.

Stetson Y. – for Gracie, so she won't have puppies.

Danielle R. – for Bell, a female dog. They've had enough litters.

Sarah H. – for Rosie, her grandparents' dog, so she won't have more litters.
Ryland C. wrote a two-page essay about the importance of spaying & neutering to control pet overpopulation in Moore County. Ryland wished to donate his award to anyone who needed it. GREAT JOB, Ryland!!!
Students then recited the PRC Promise & signed the Promise Poster. The signed Promise Poster will be displayed in the Highfalls School Media Center, along with all the others from past years. It's a very impressive display of the knowledge and desire to spread the PRC message by the Highfalls students.
We congratulate the Highfalls 4th grade of 2023 and are excited to have them on our team that makes Moore County a better place for pets.
PRC volunteer Bill Russell, along with his beautifully trained therapy dog, Fleece, presented the 6-lesson program to the students. Great Job, Bill and Fleece!!
In mid-November, Ryland C was asked to read his essay to the Moore County Board of County Commissioners on behalf of the PRC. He read slowly and clearly and delivered a great message. He was applauded by the Commissioners and the attendees.
Photos from the Assembly and winning Clinic Bags: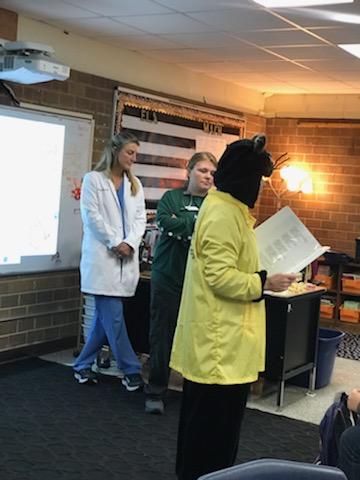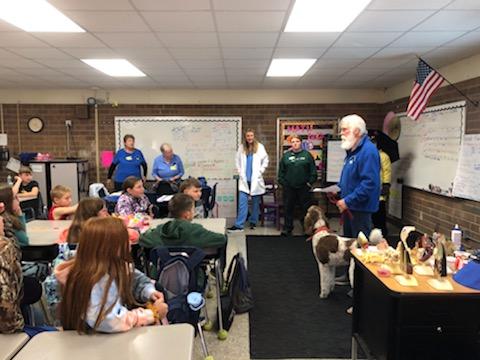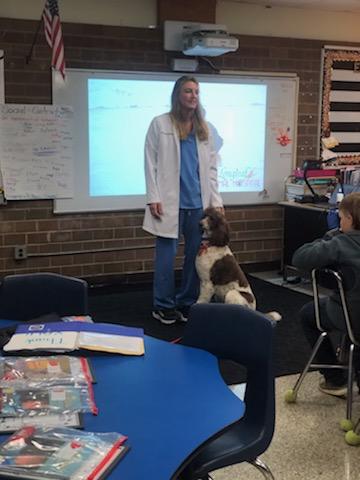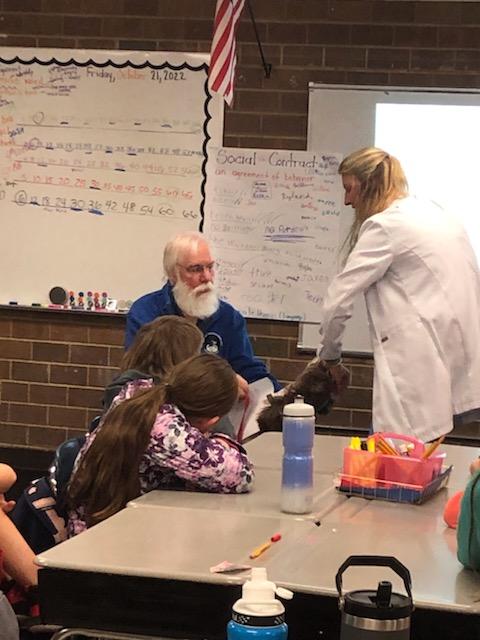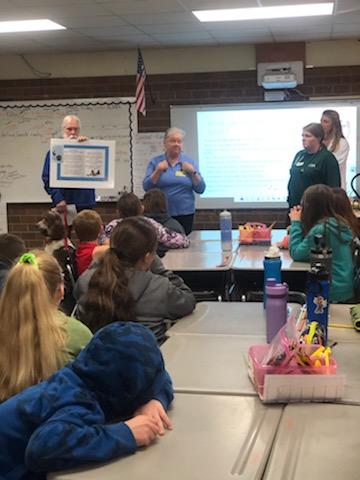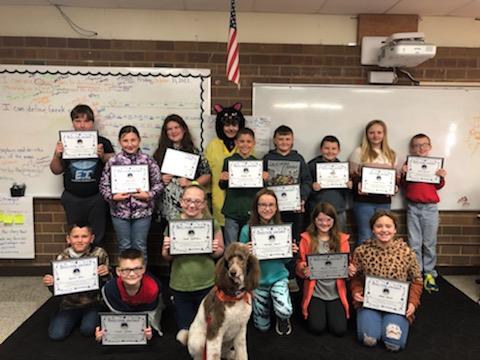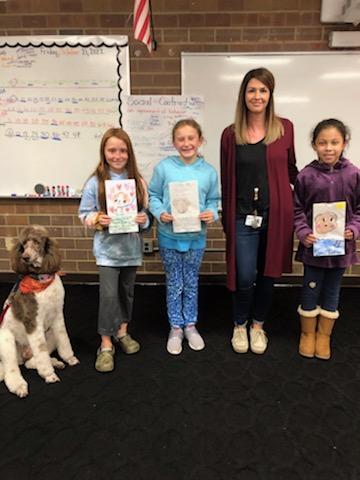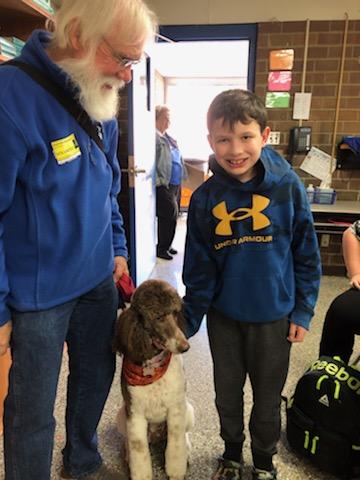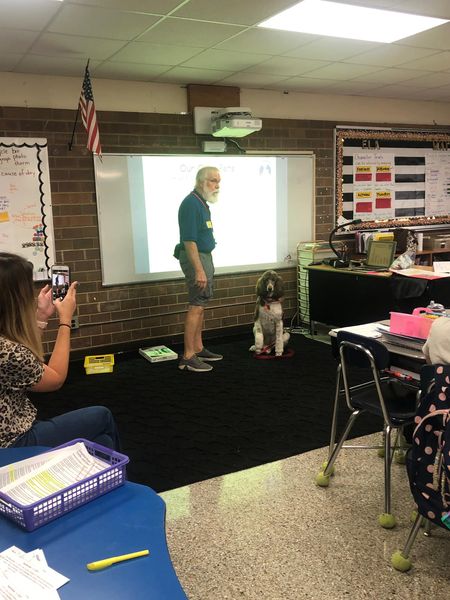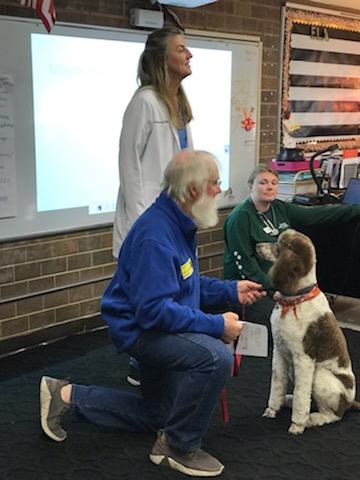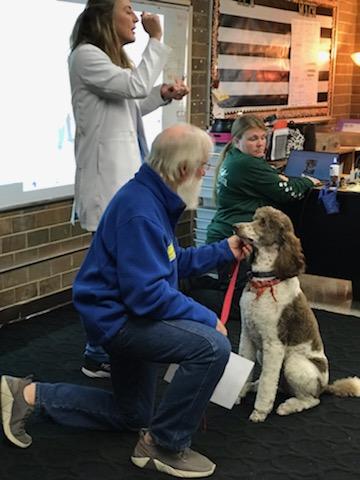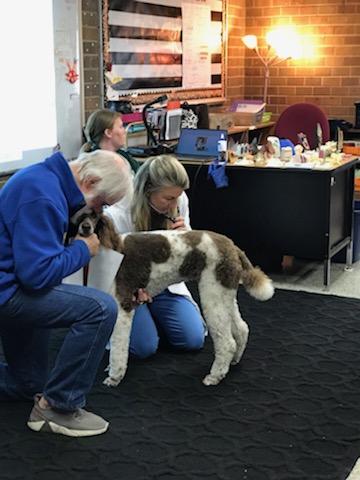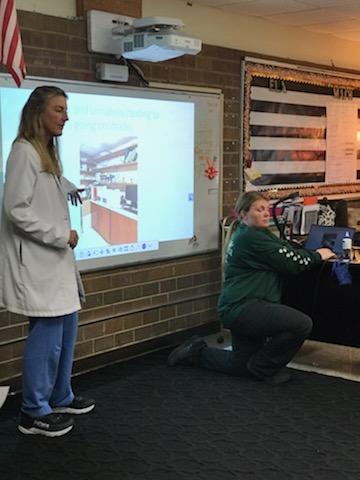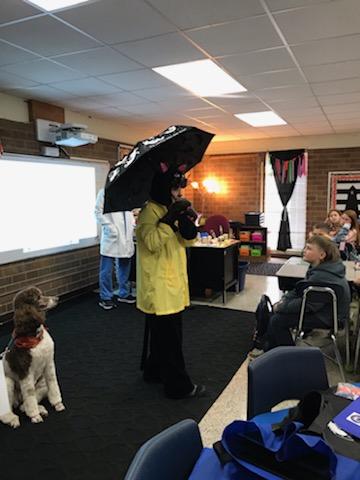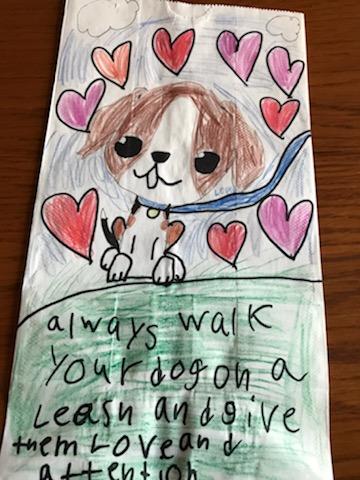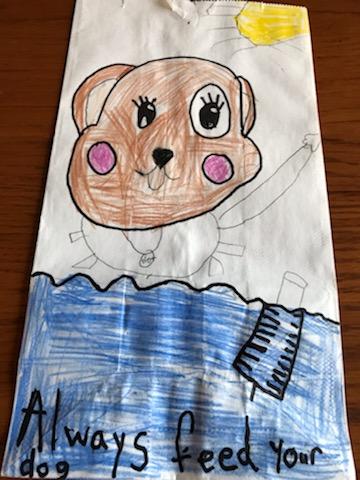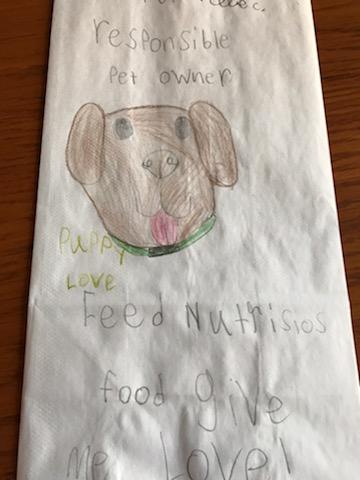 306965022_8597890103558172_646269537947526058_n