The fourth graders from Westmoore Elementary School gathered in the auditorium to celebrate their "graduation" from the Pet Responsibility Program.
Over a period of six weeks, they had been attentive listeners and great learners, taking to heart all they can do going forward to make the world a better place for the pets that share it with us.
During the review of important information about being responsible pet owners, the students impressed the parents who attended with their responses.
The students were asked to write a "Speuter" story about how their pets would benefit from being spayed or neutered. All the stories were wonderful, showing how much they had learned. The Pet Responsibility teachers selected a total of 7 students to be winners! Each student received a framed certificate and a voucher for a free spay or neuter for a dog or cat.
Abigail, Bridgette, Carly, Cruz, Joel, Just-Ten and Philomina were all announced as winners! Because of their concern and their efforts, Little P, Gypsy, Dottie, Joy, Tiny and Fannie Mae will all be spayed and not add to the pet overpopulation situation in Moore County.
There were three very special guest speakers at the Assembly:
Sophia Varela, a local Veterinary Technician, shared with the students her passion for animals, how she decided to work with pets and how she went about doing that. She also talked with them about caring for pets and demonstrated with Bonnie, a therapy dog, what a vet looks for when a pet has an examination at the veterinarian's office.
Animal Services Deputy David Myrick from the Moore County Sheriff's Office told the students how proud he was of them and he talked about how fourth graders have helped stop the pet overpopulation problem in Moore County.
Speuter, the cat, used a poem to tell the students the story of how she found her forever home. She urged them to do their part one pet at a time.
One student, Avery, had already decided to make a difference and brought donations for The Animal Center which she presented to Deputy Myrick.
All the students recited a Promise together and then signed the Promise Poster, sealing their intent to do their best for all animals going forward.
Each student received an Animal Advocate sticker which they can proudly wear and use to start a conversation with friends and family about caring for pets.
Congratulations to all the Westmoore fourth graders for being part of the team that makes life better for all pets!
Photos of the assembly are below.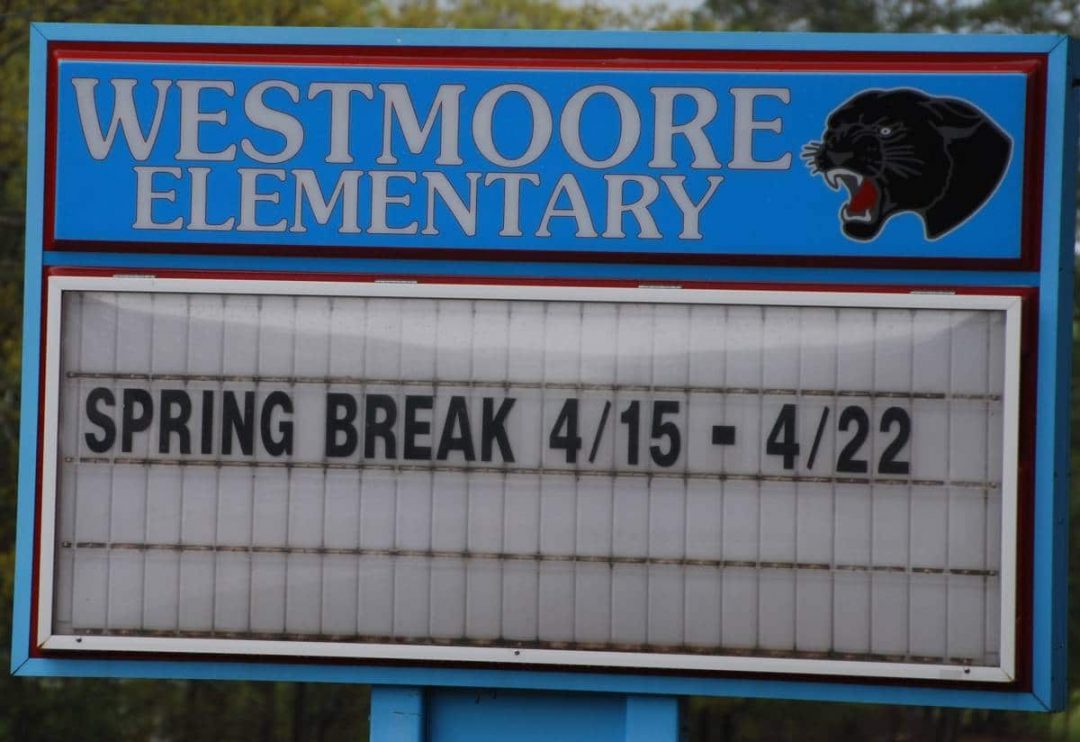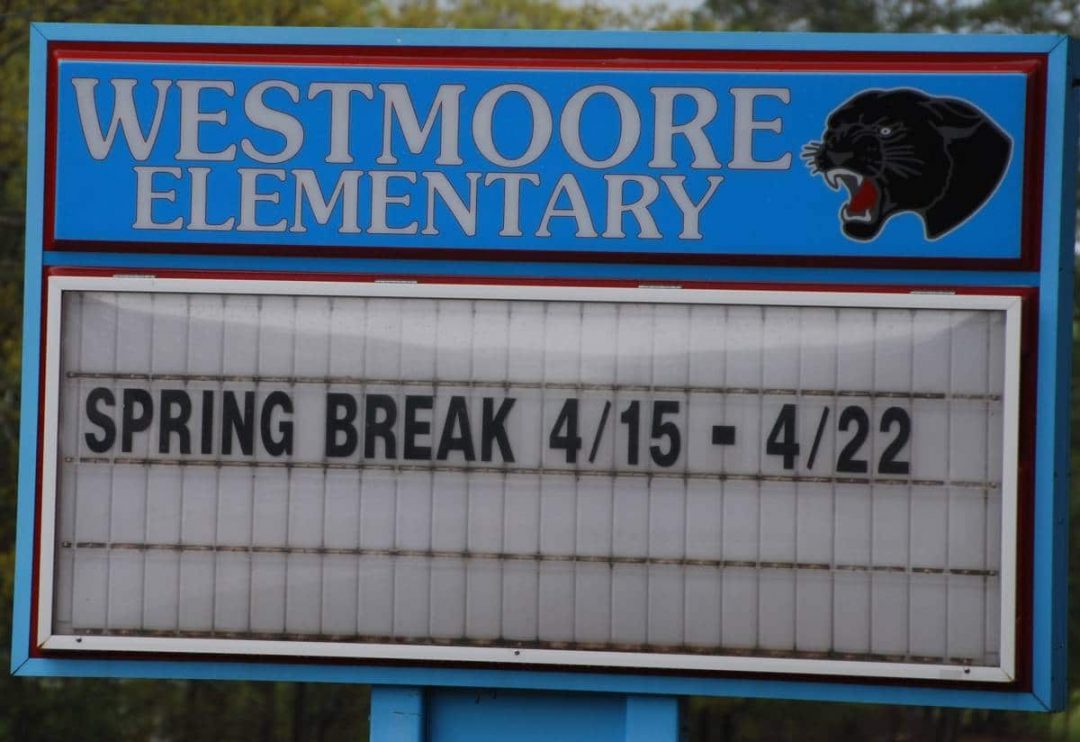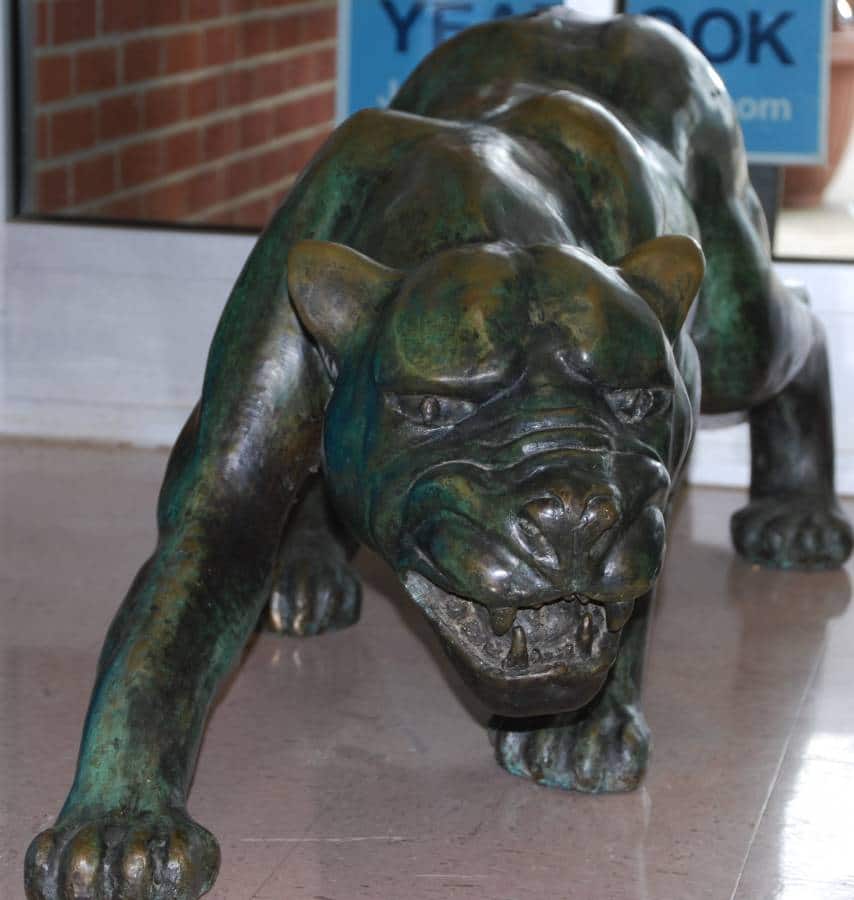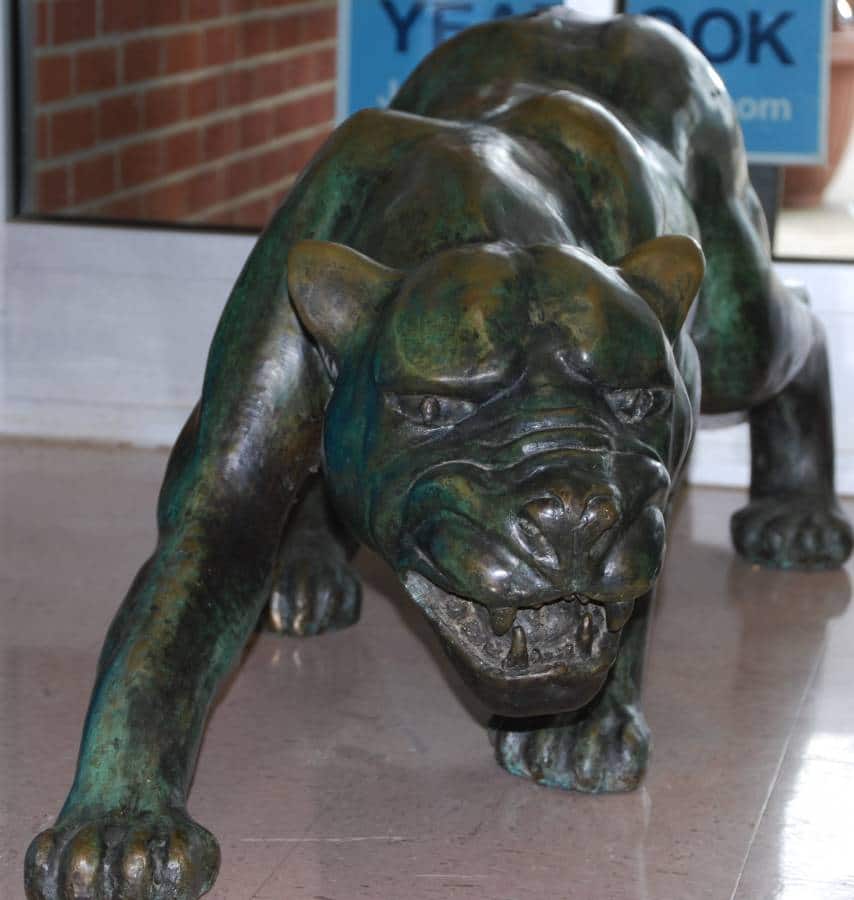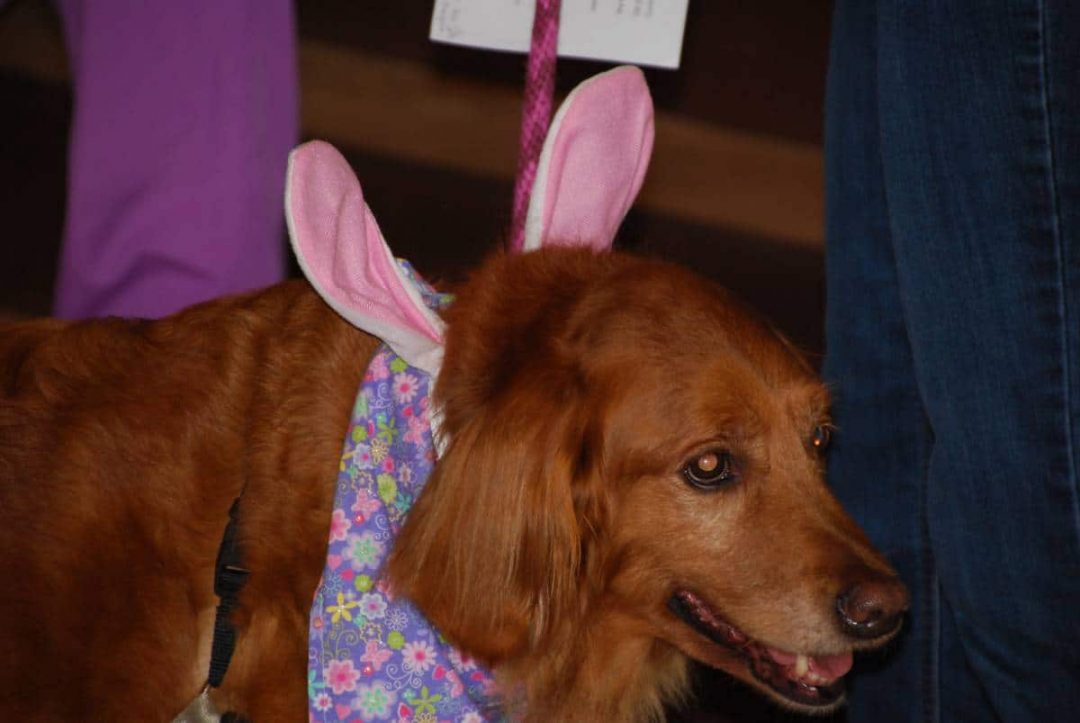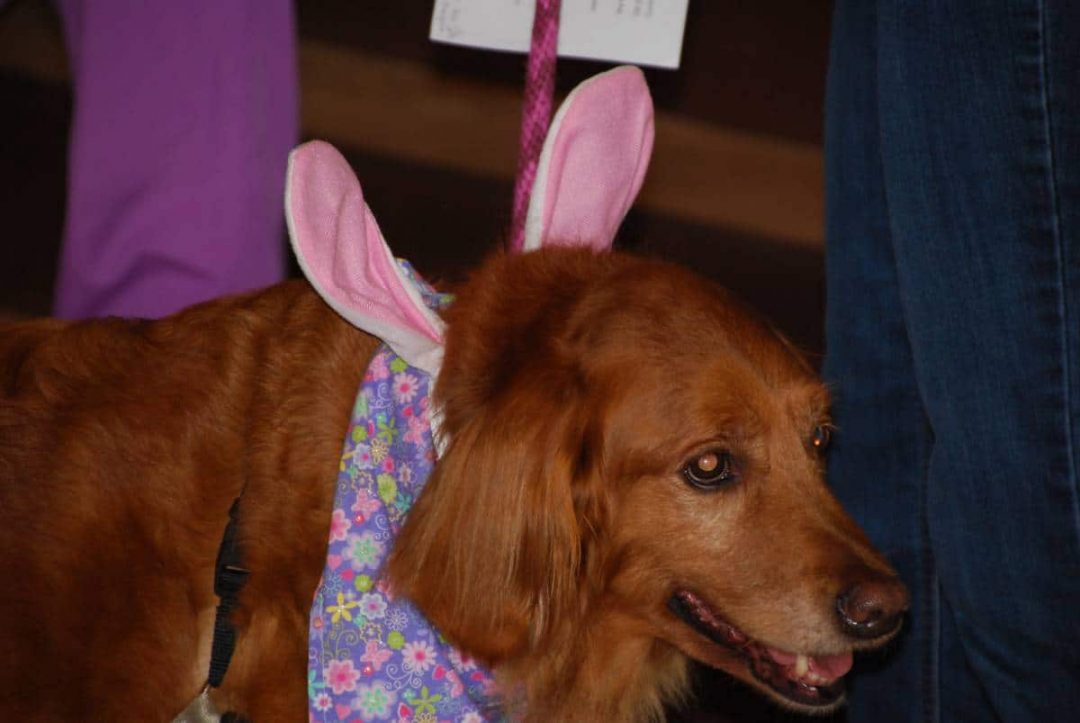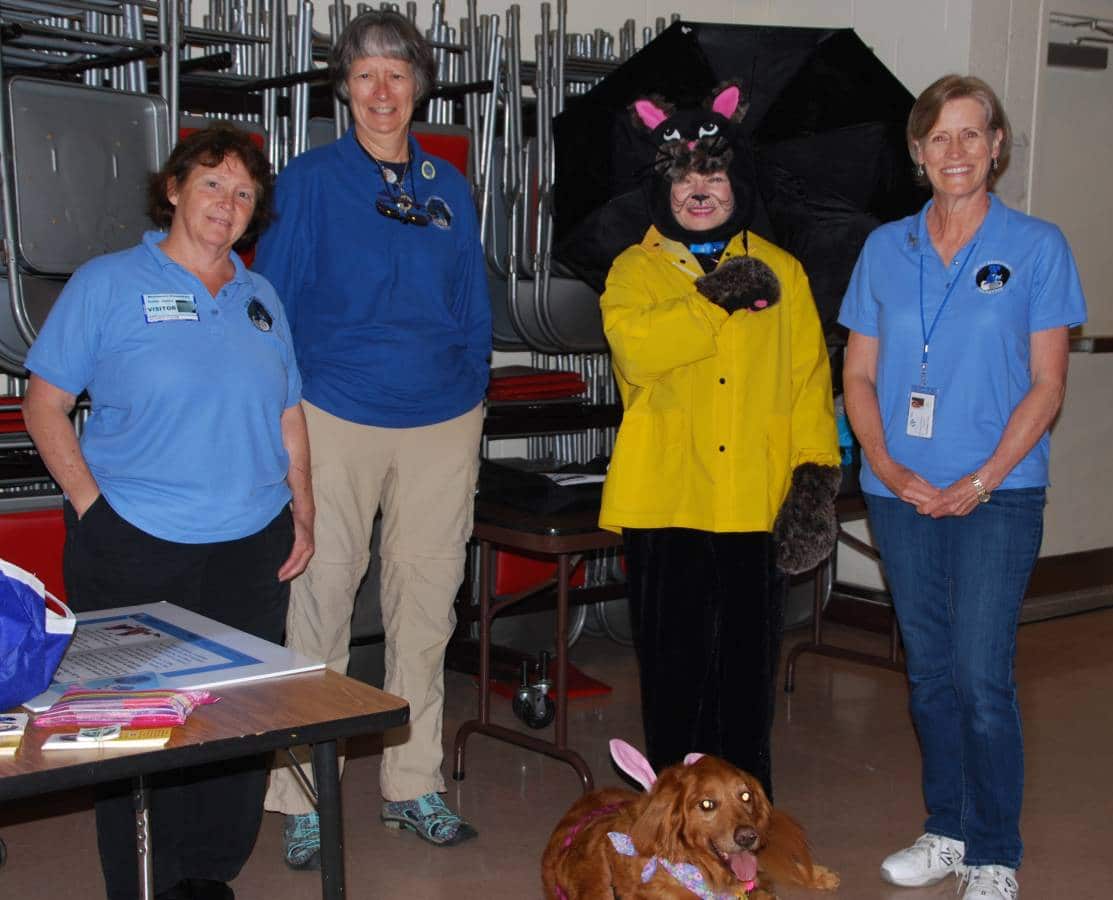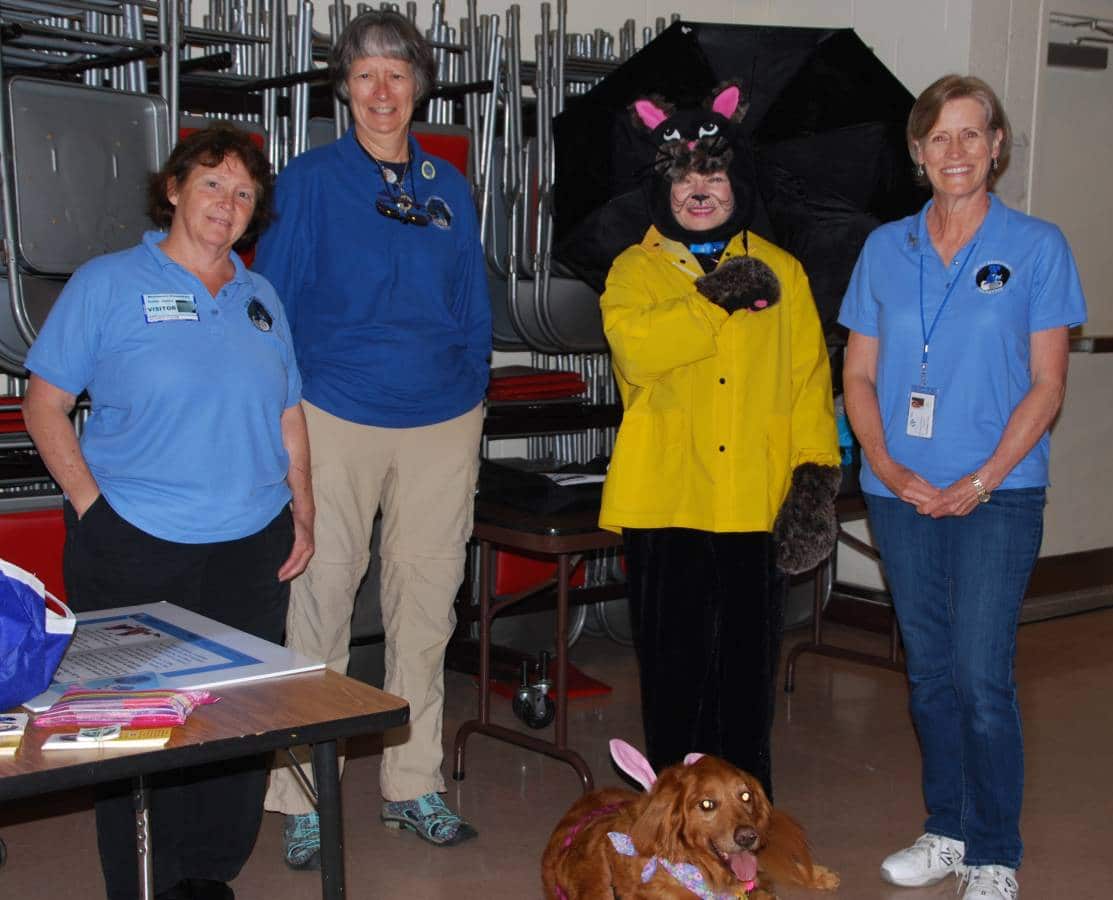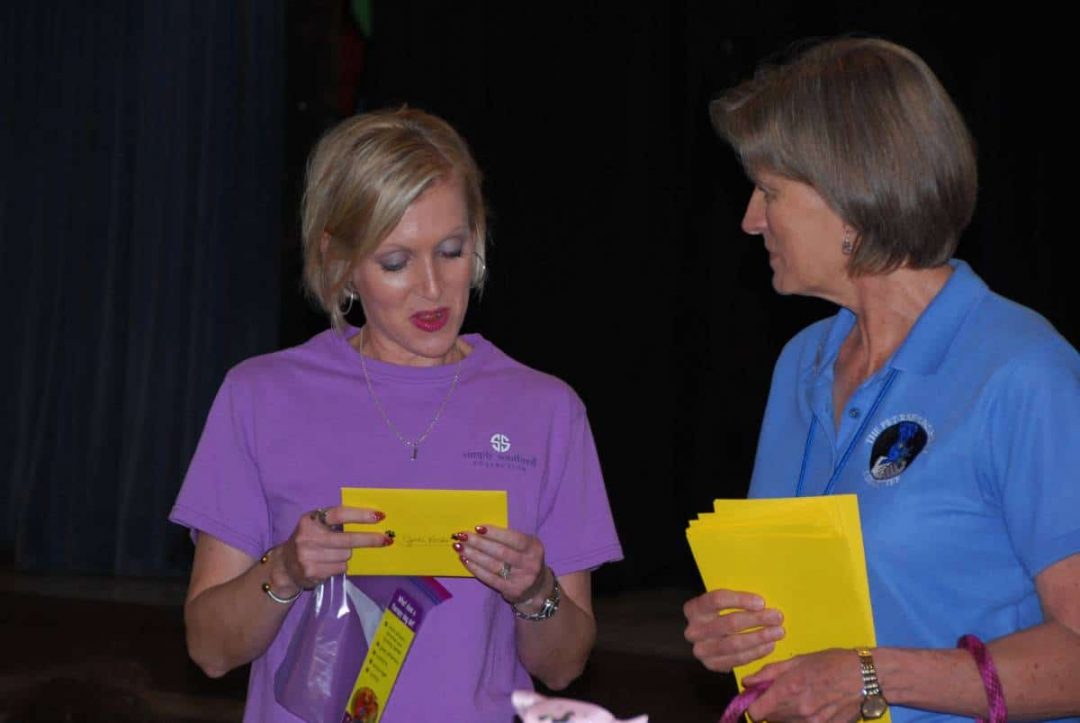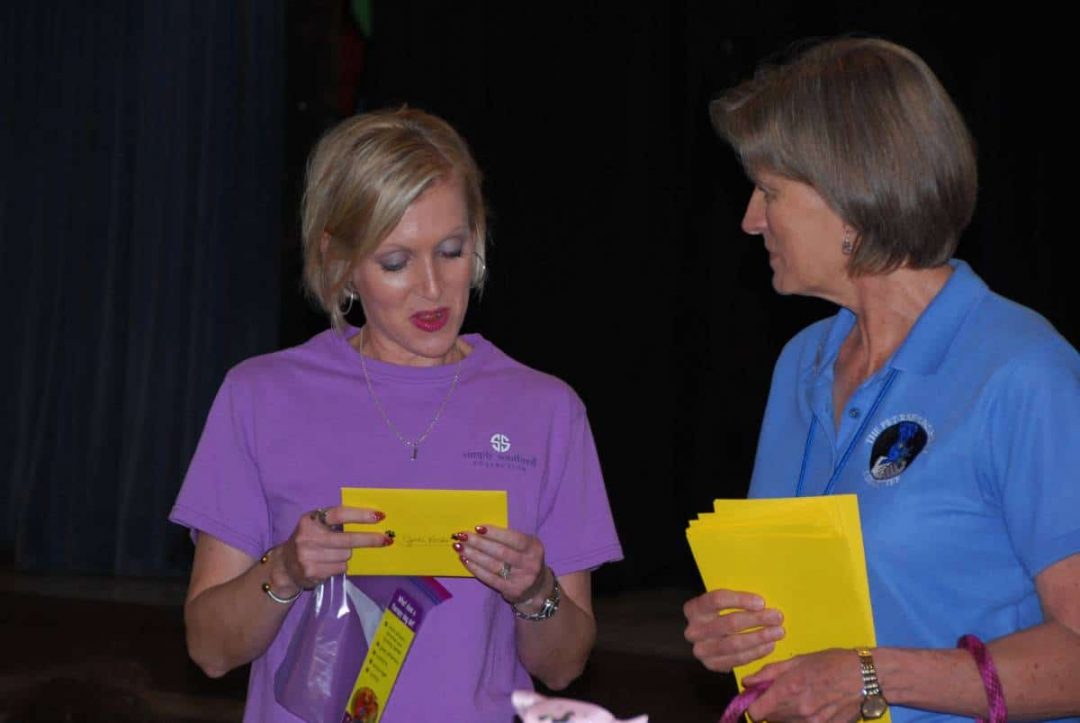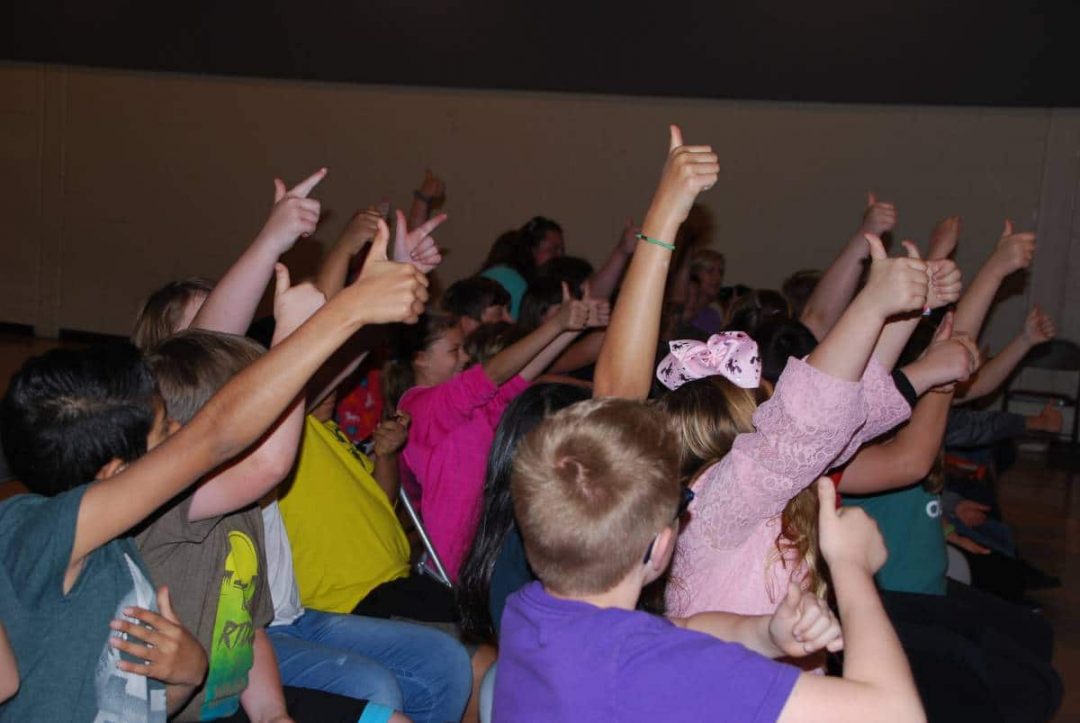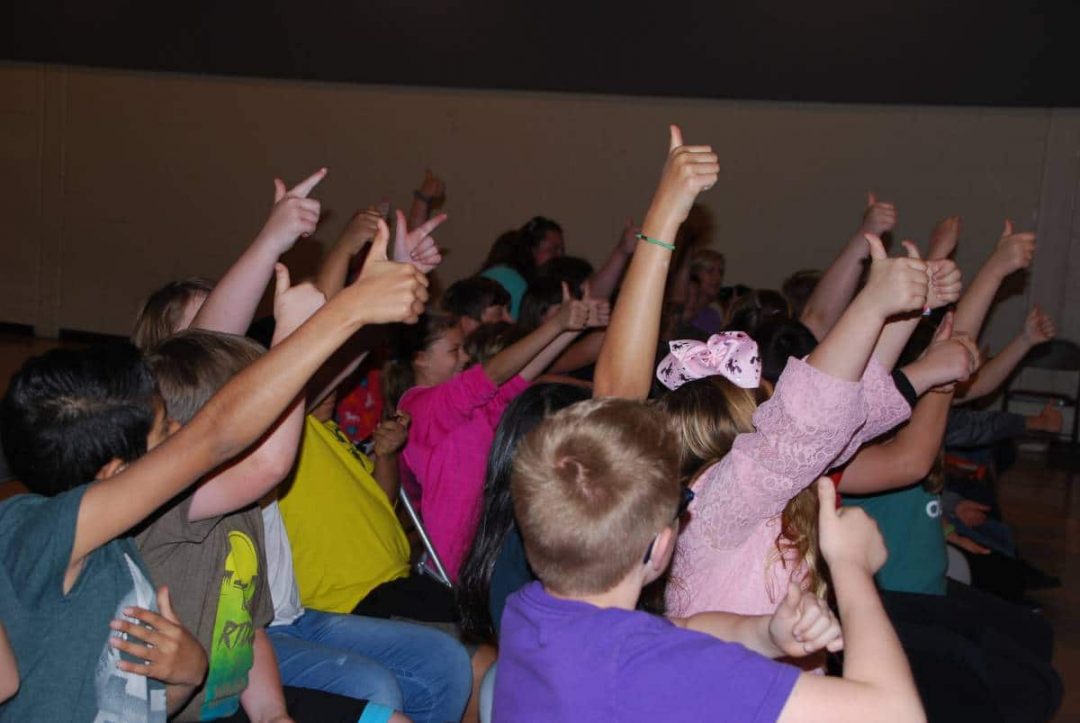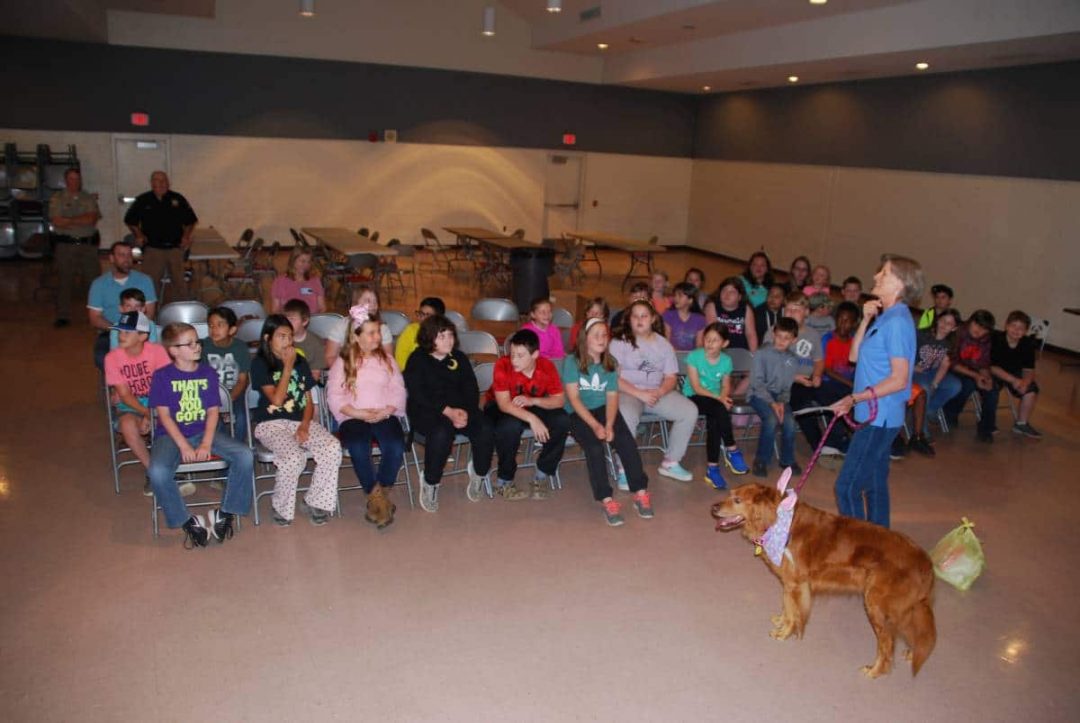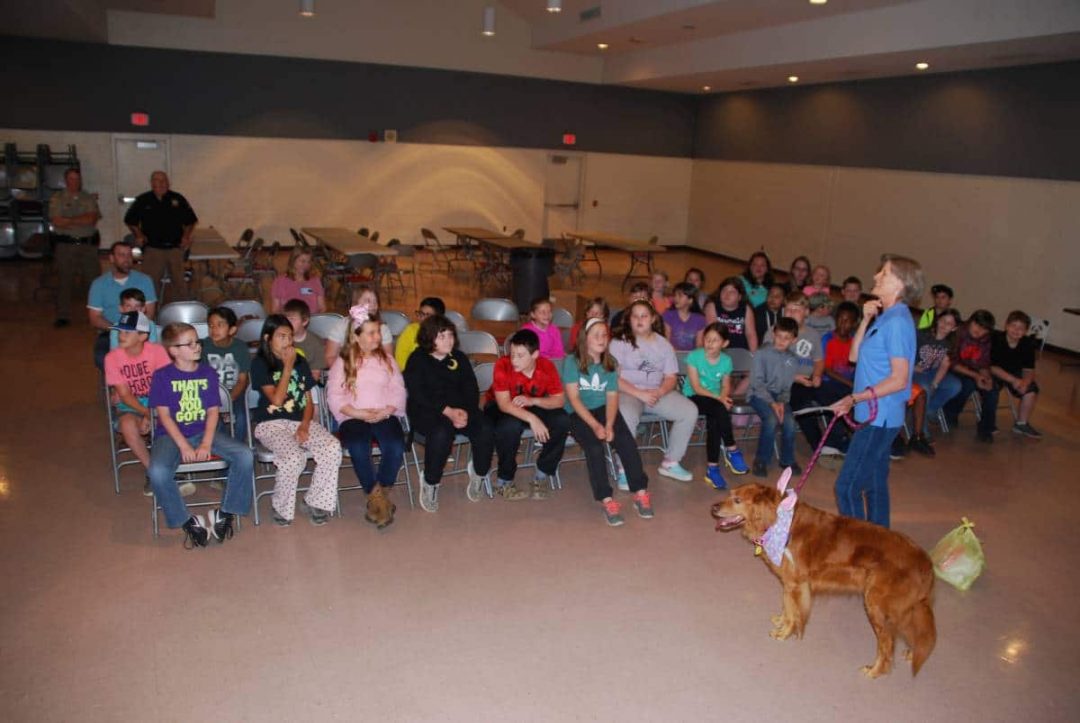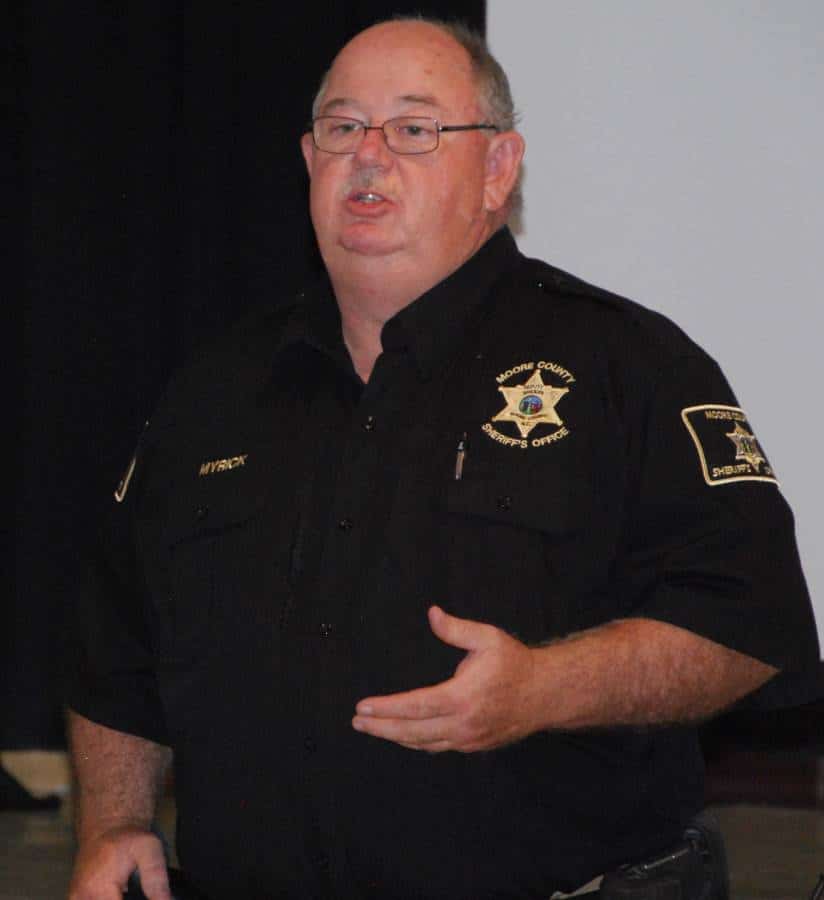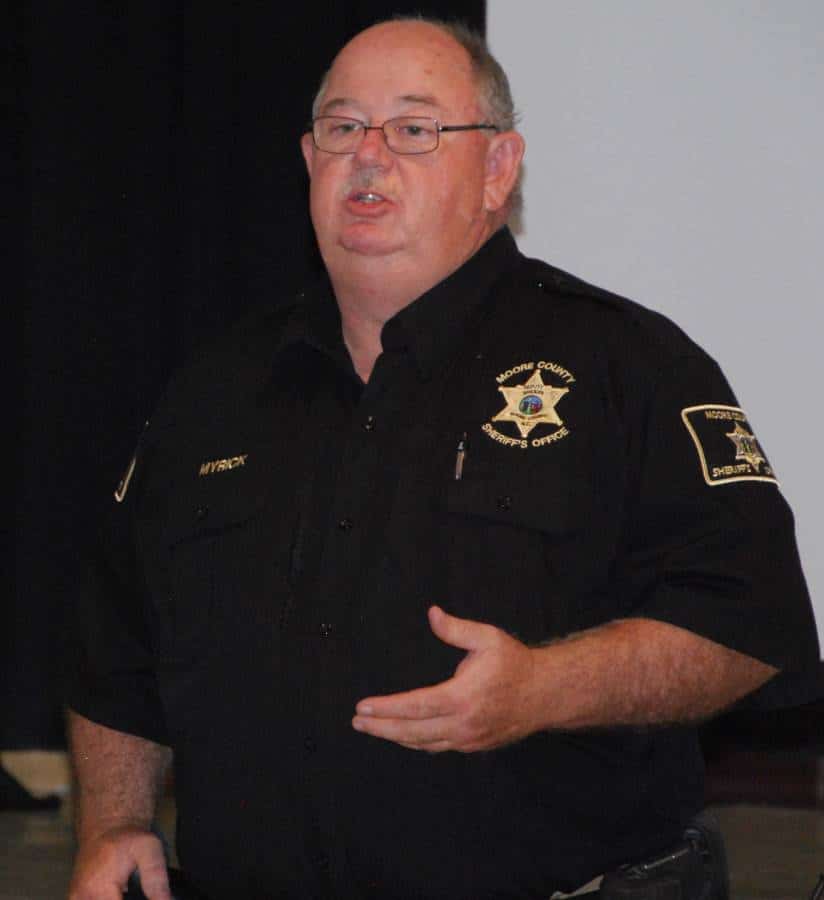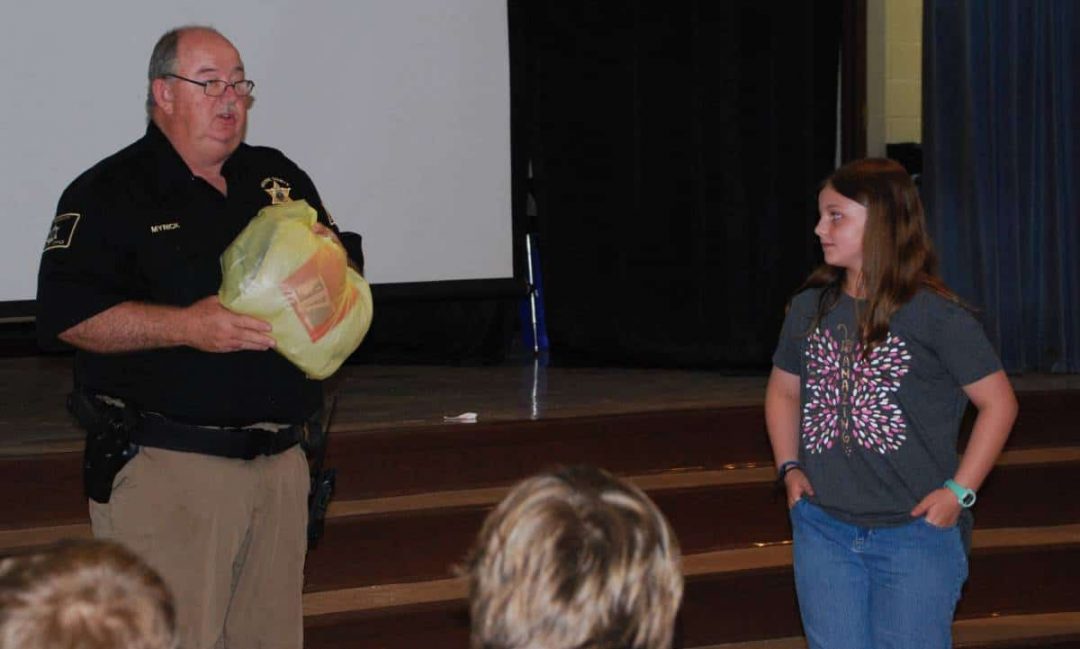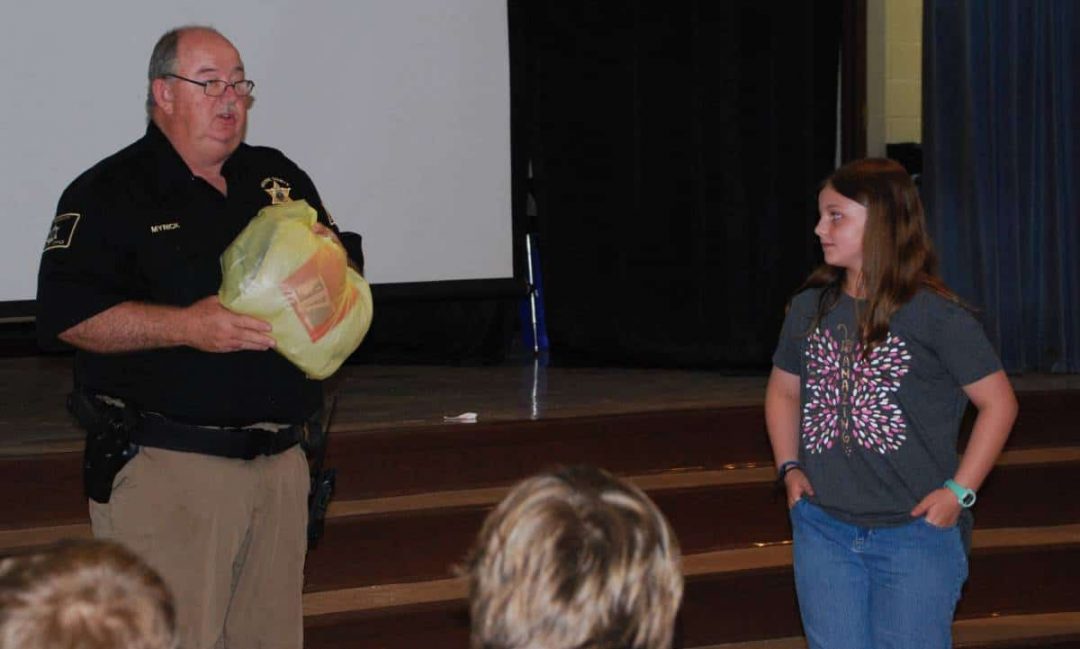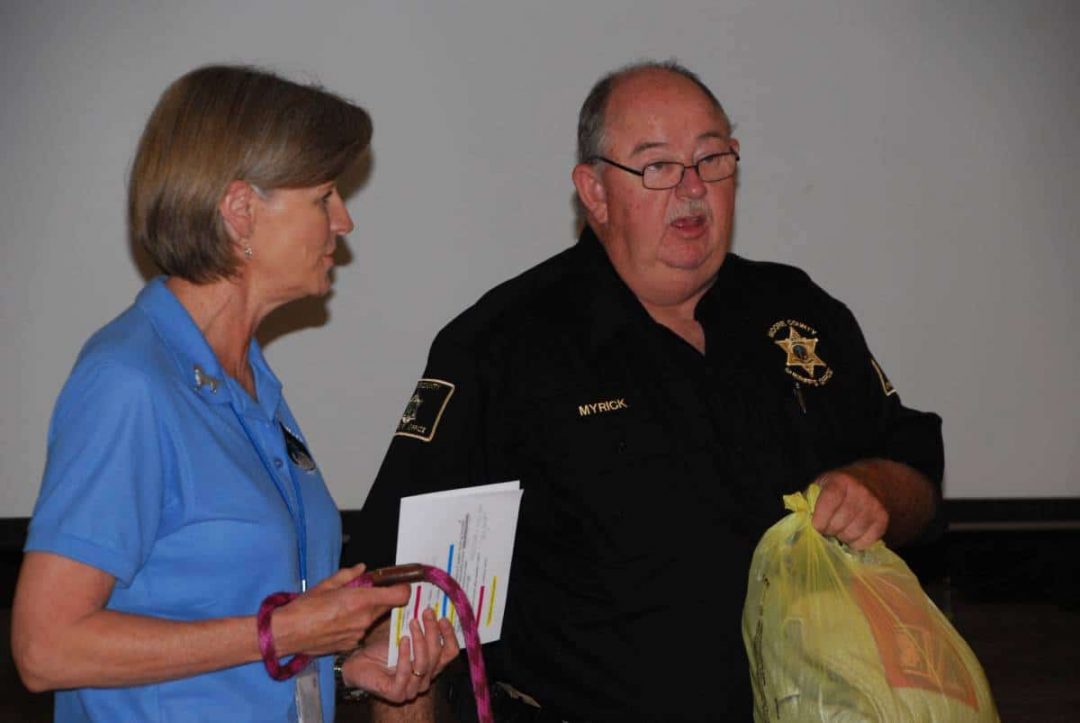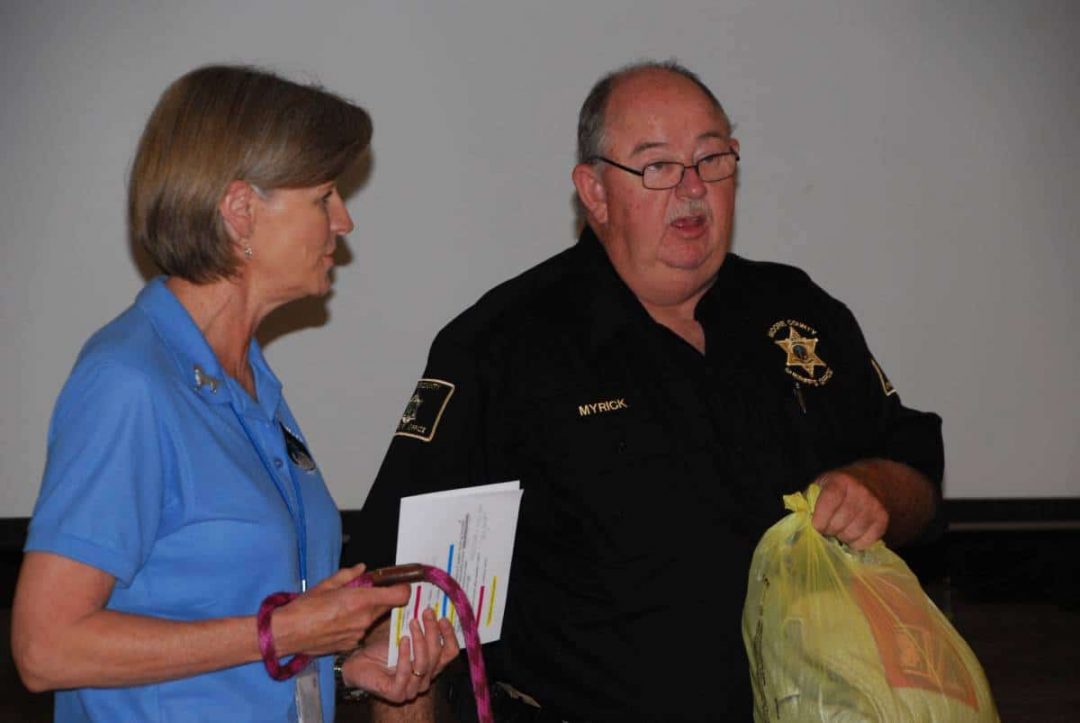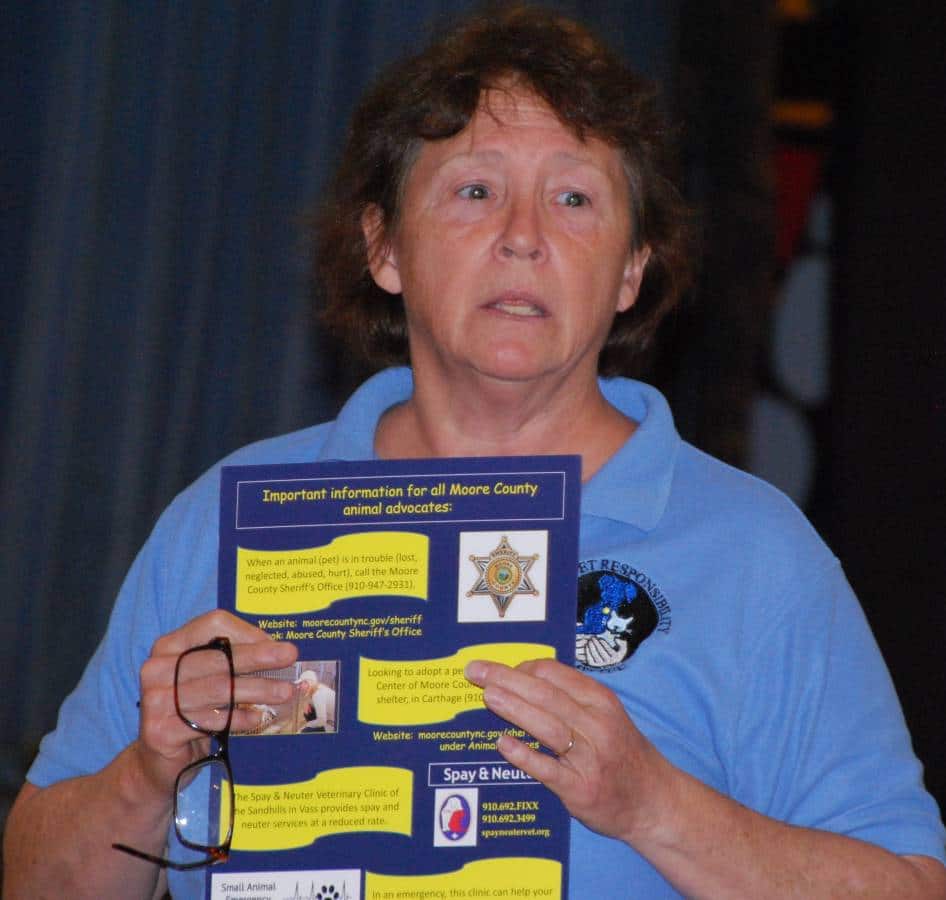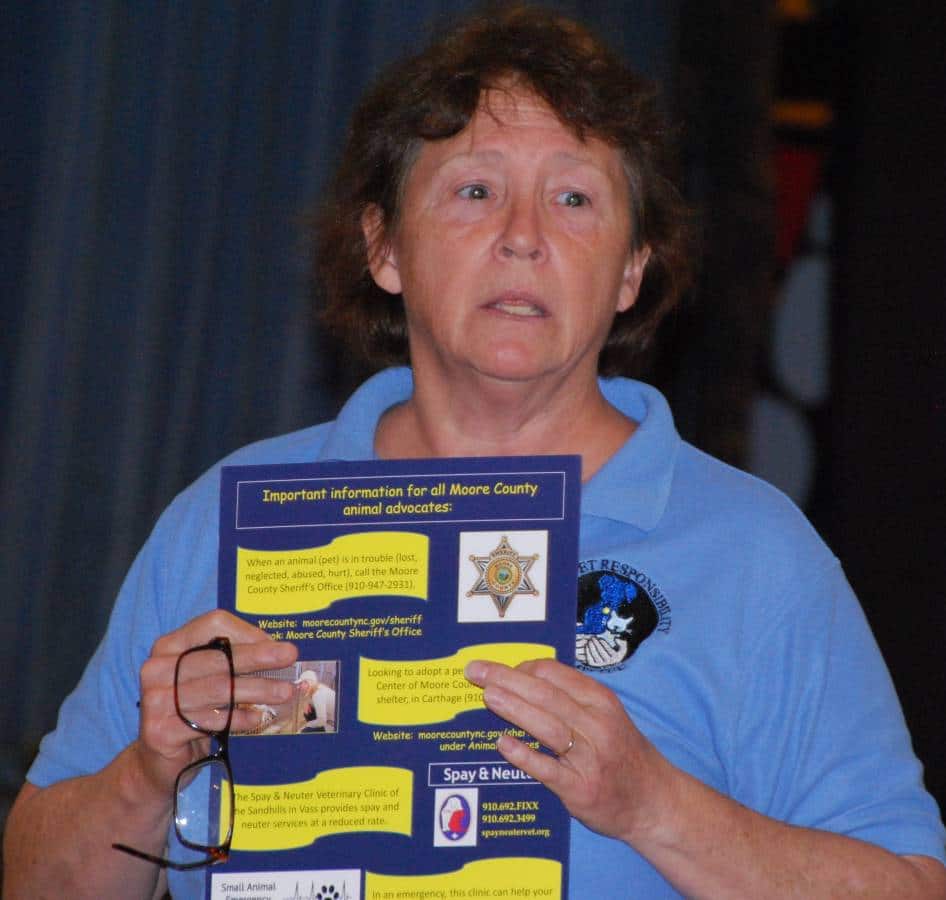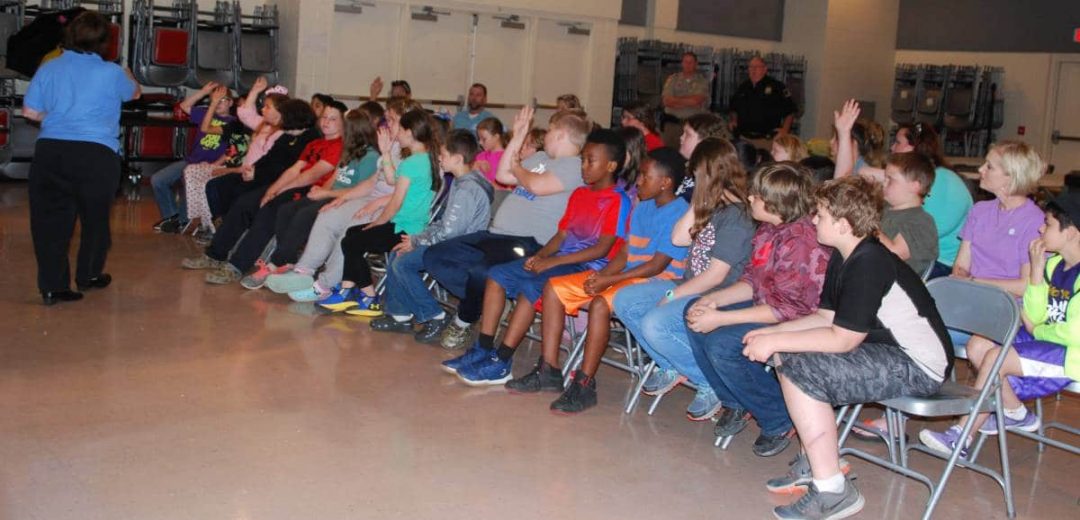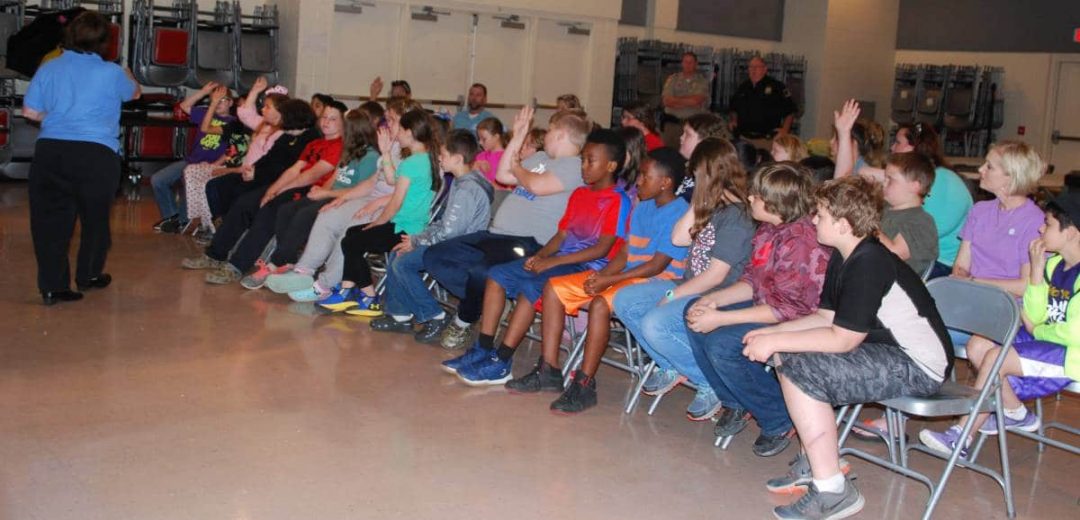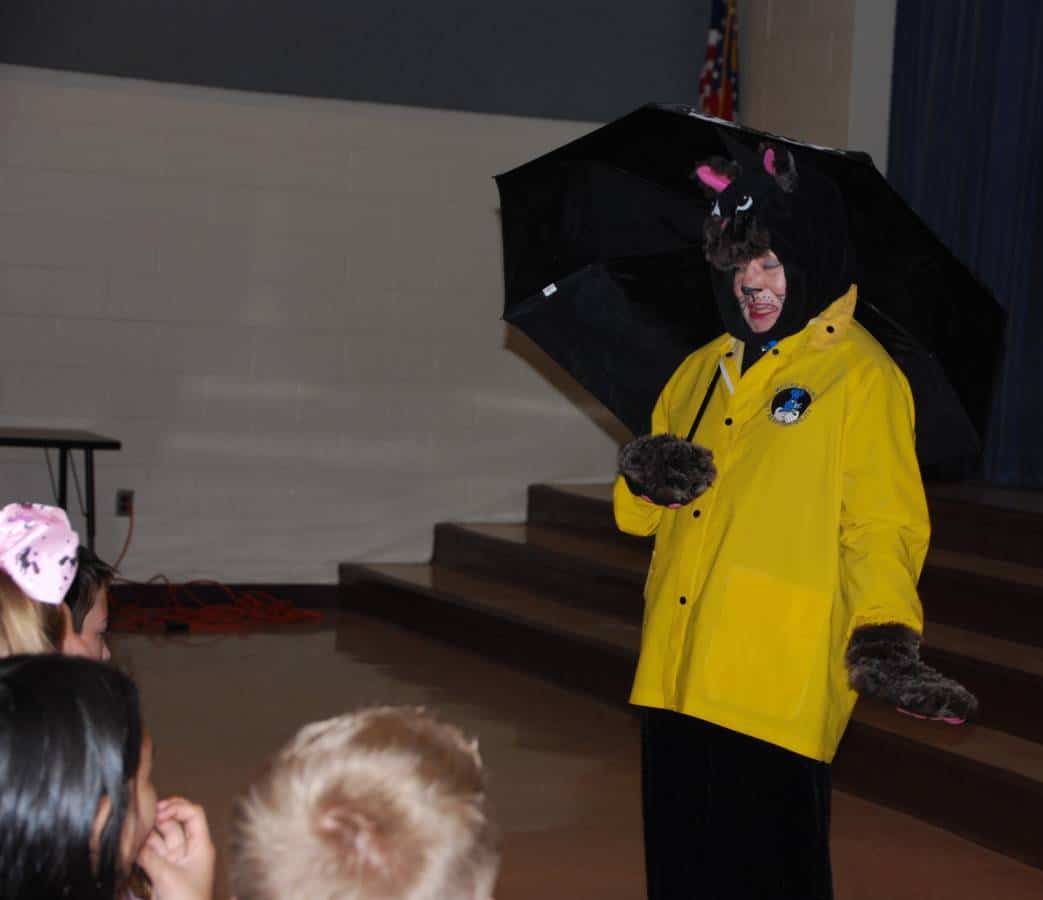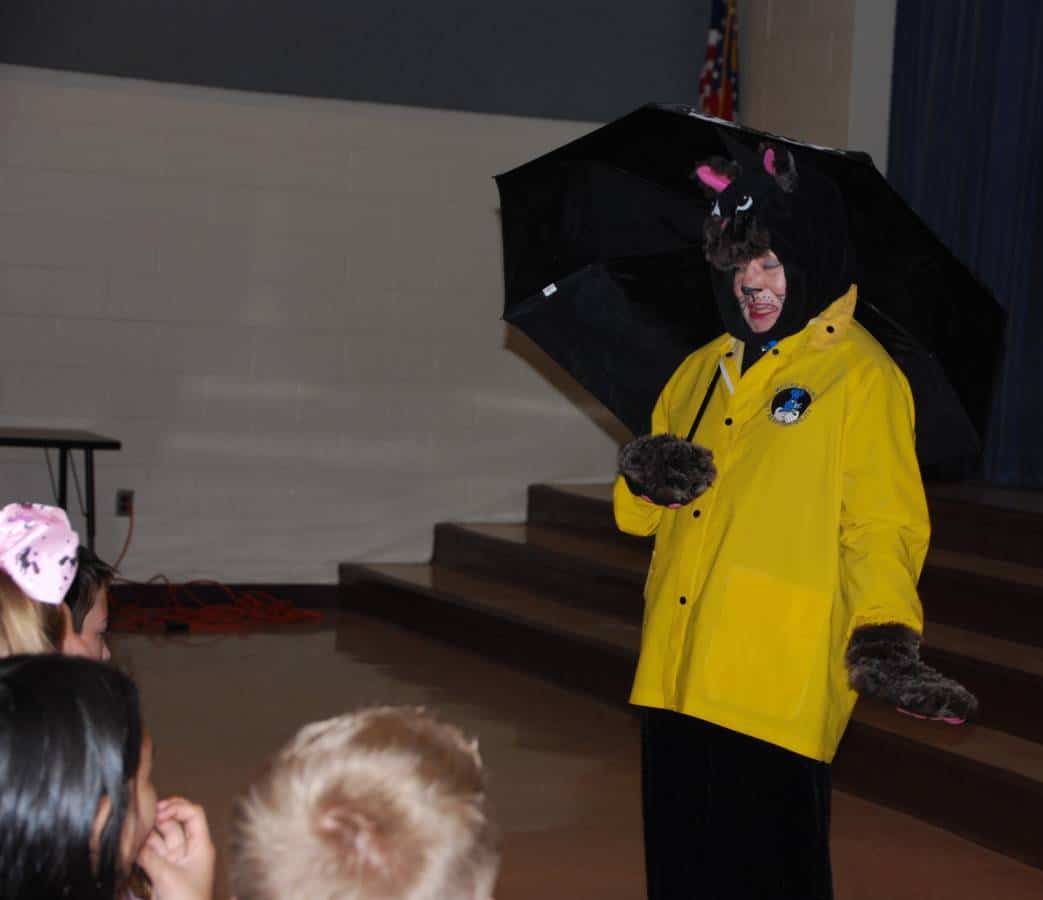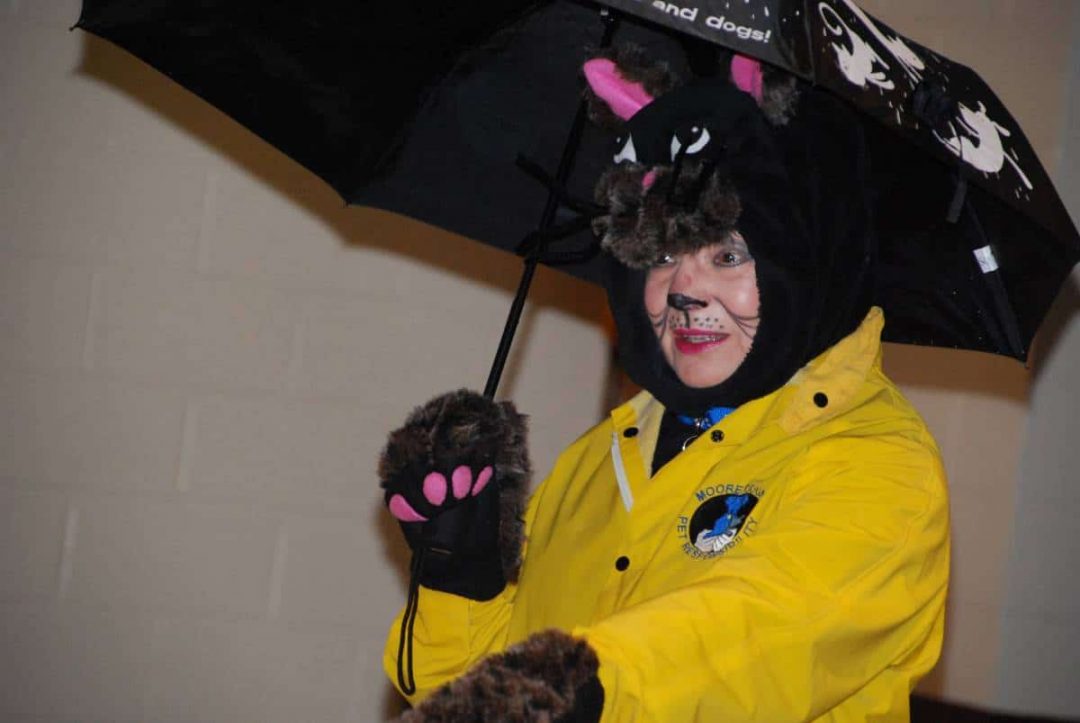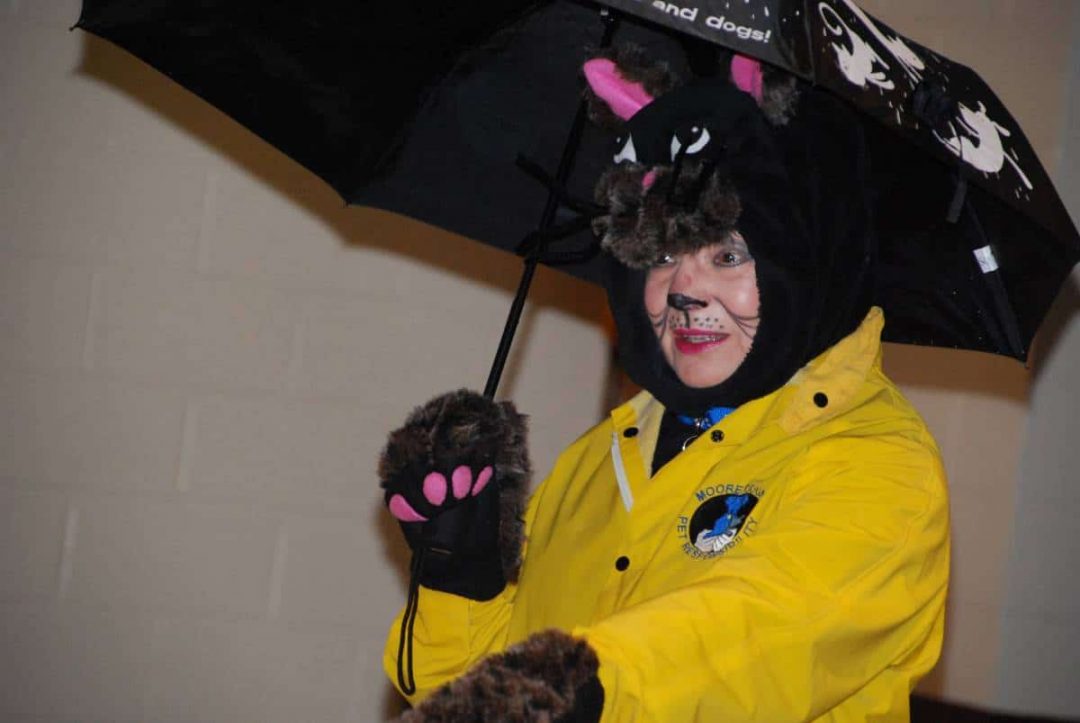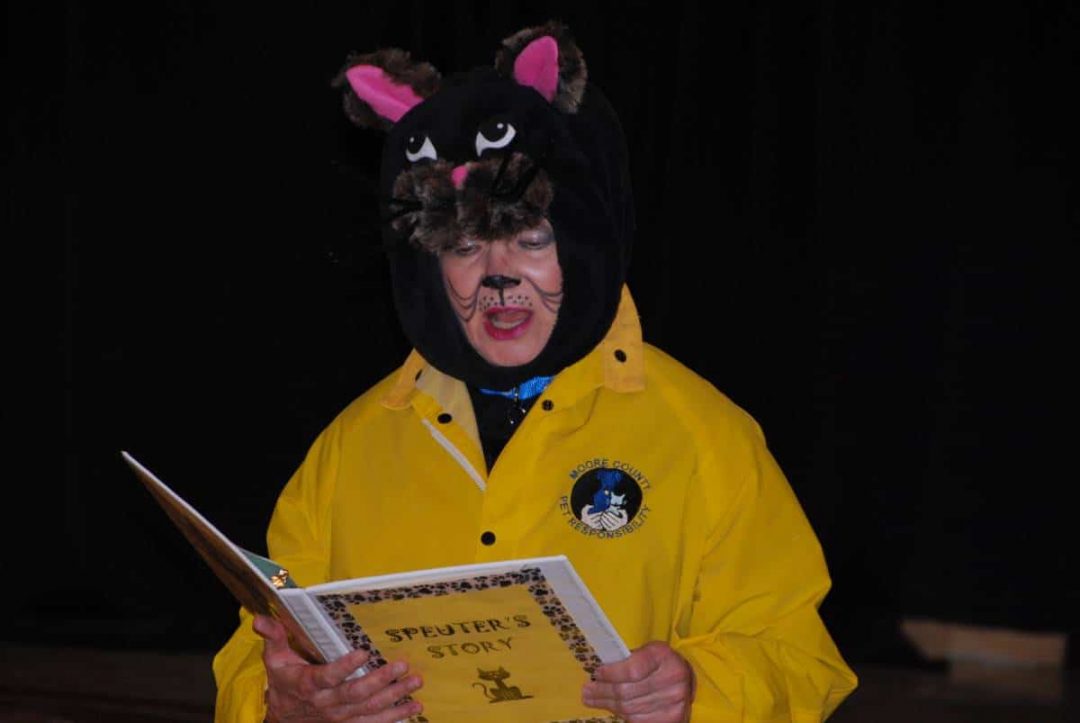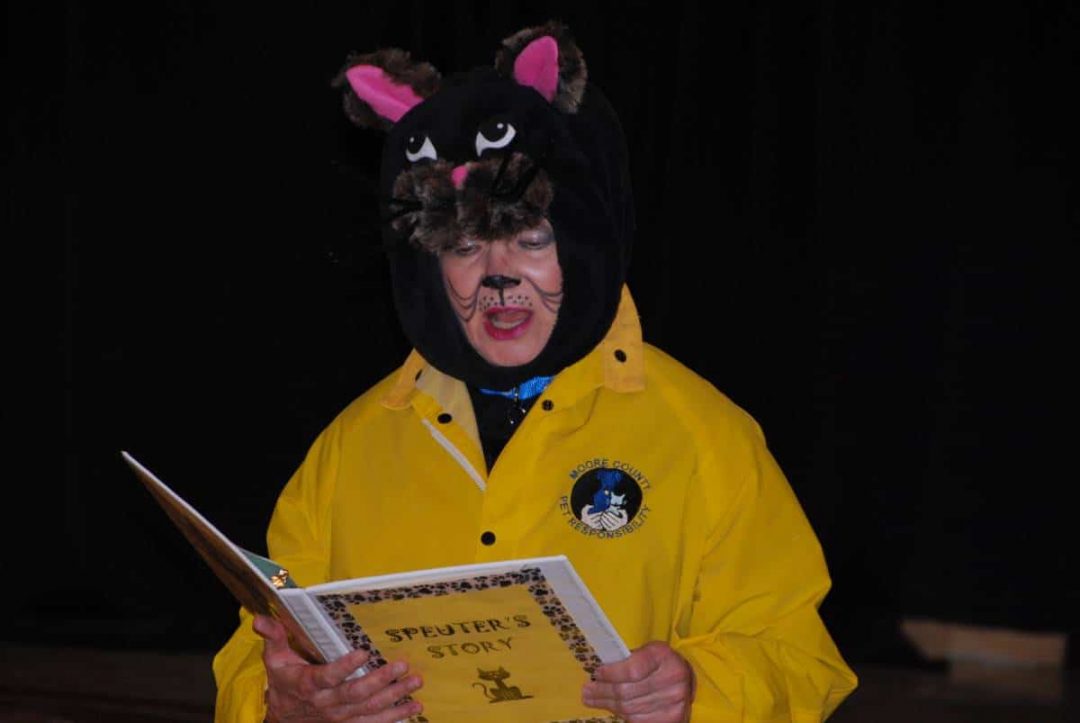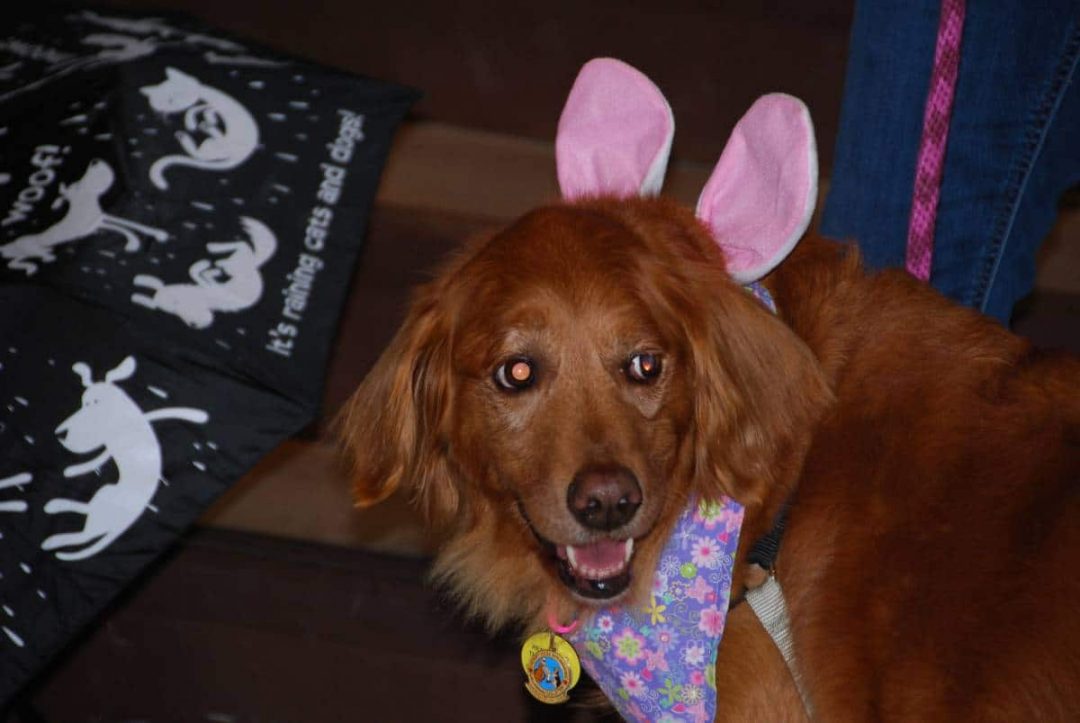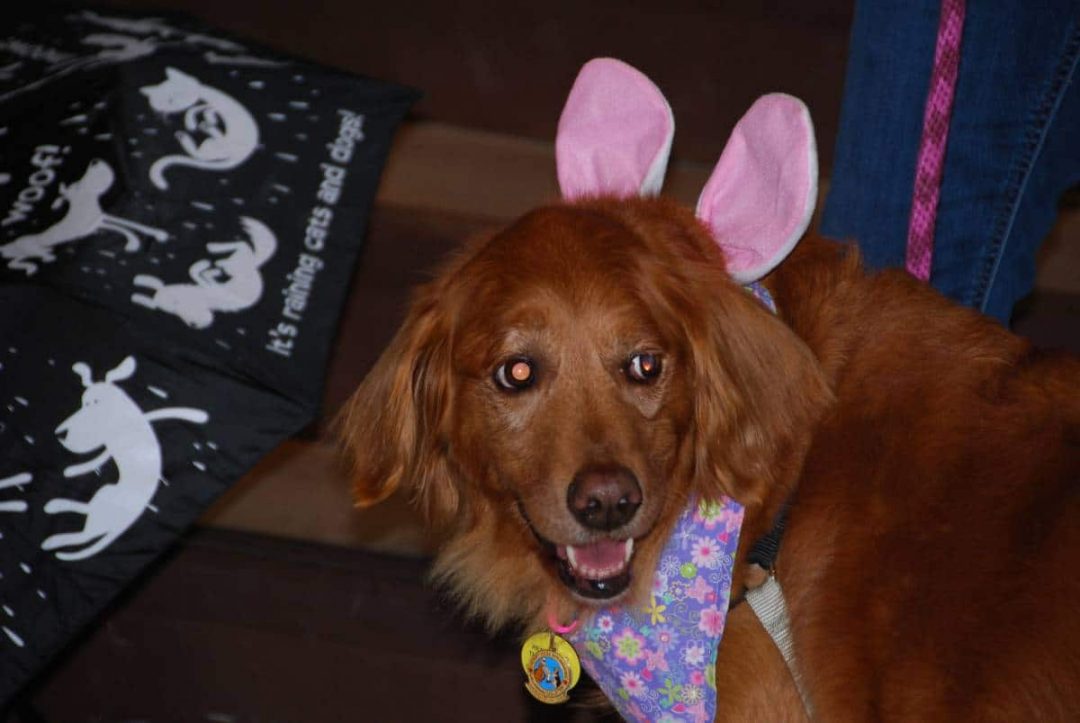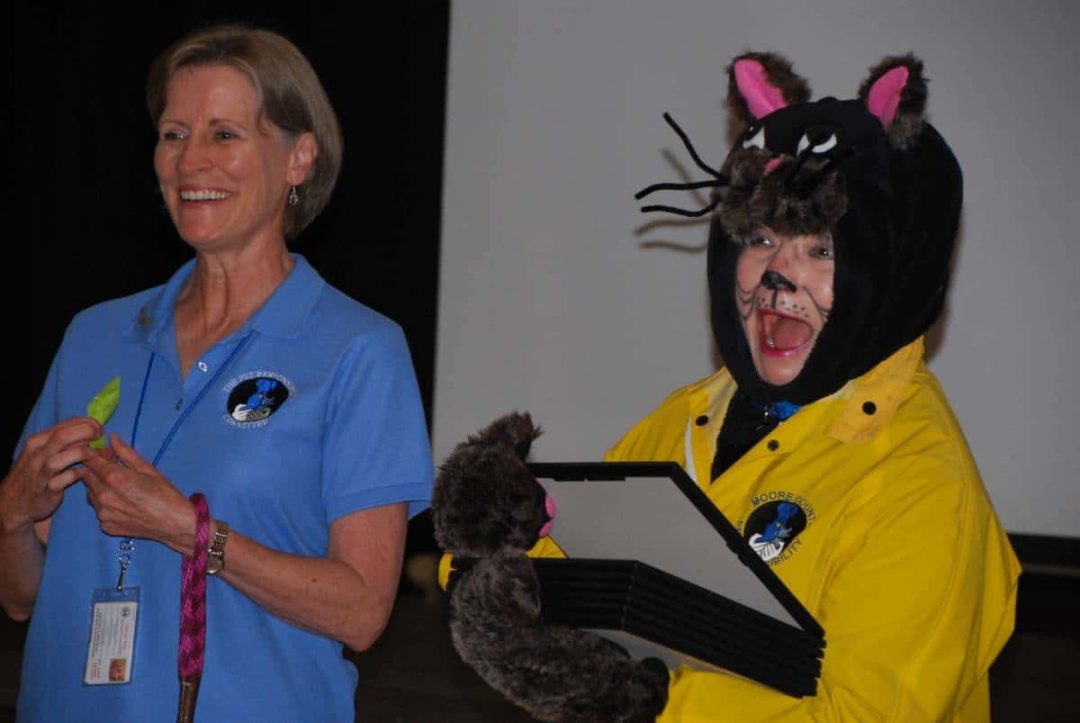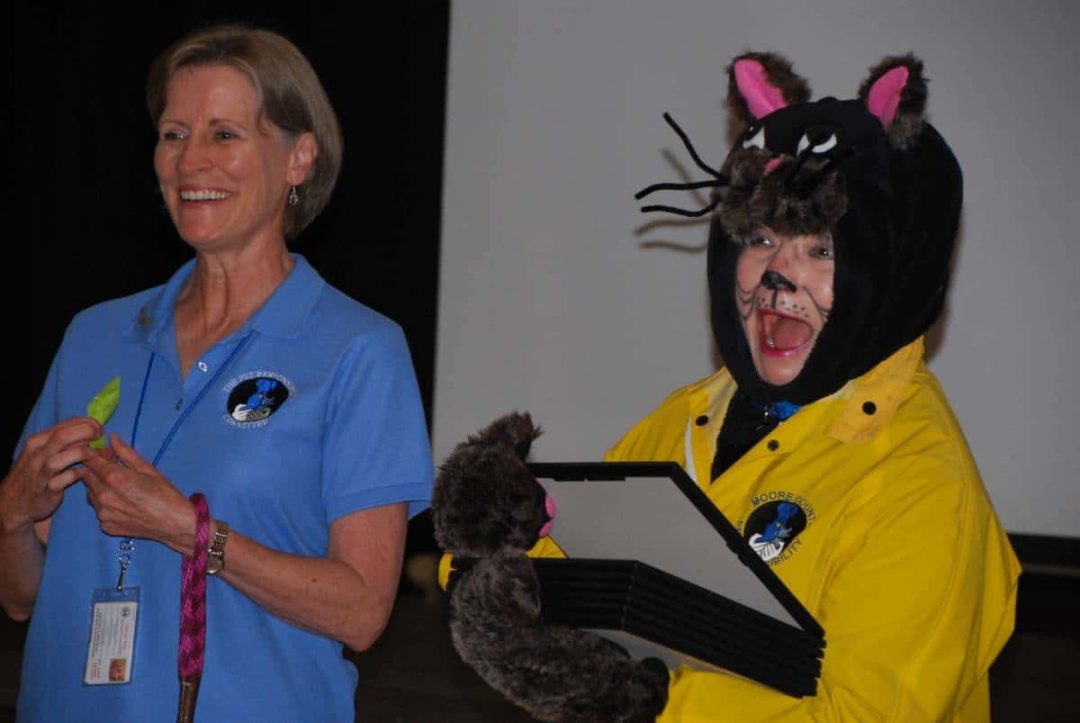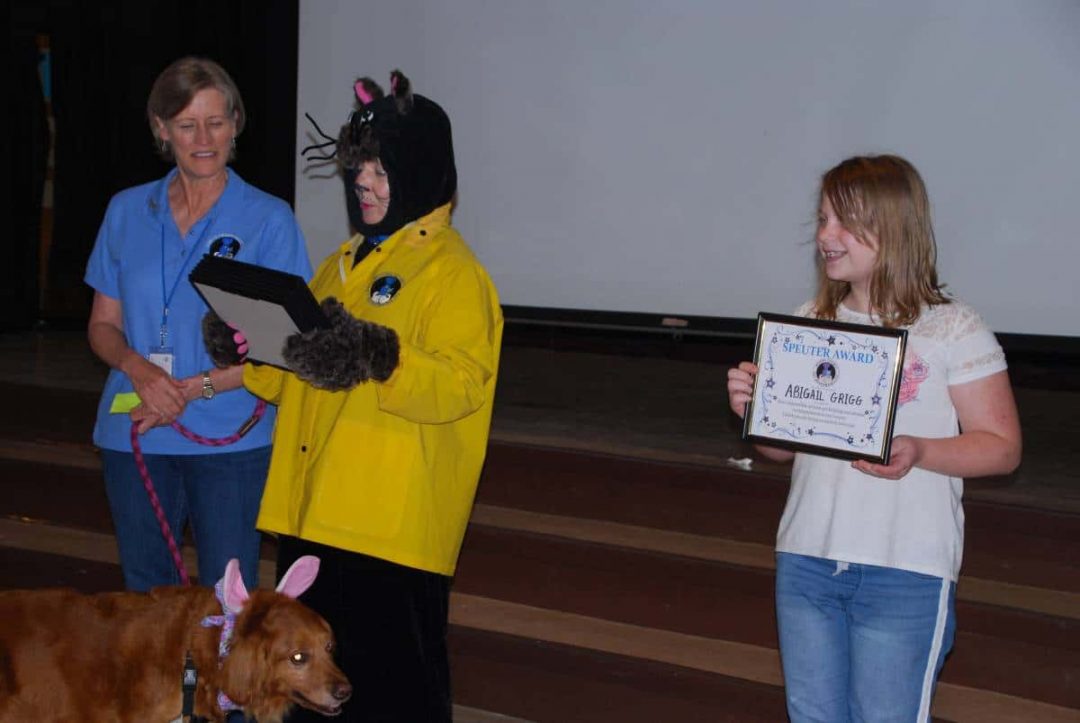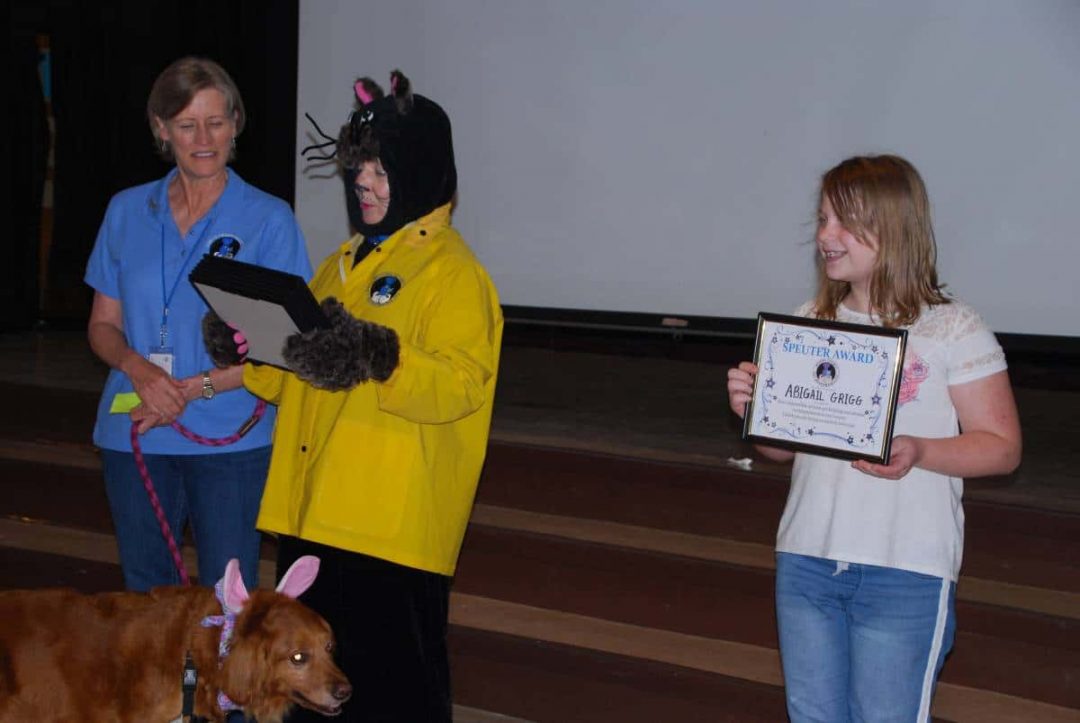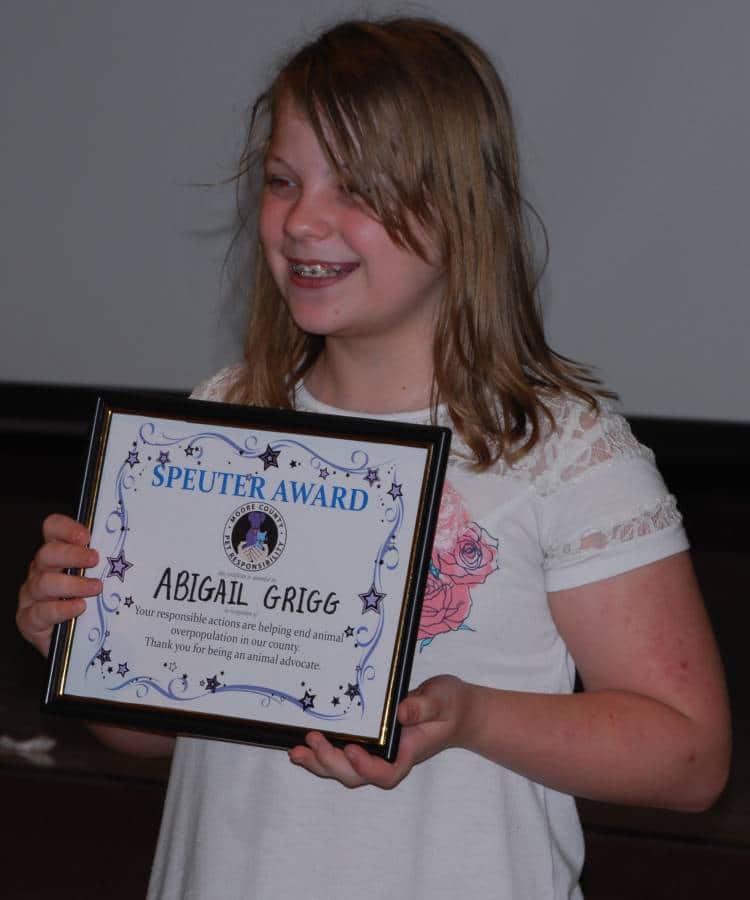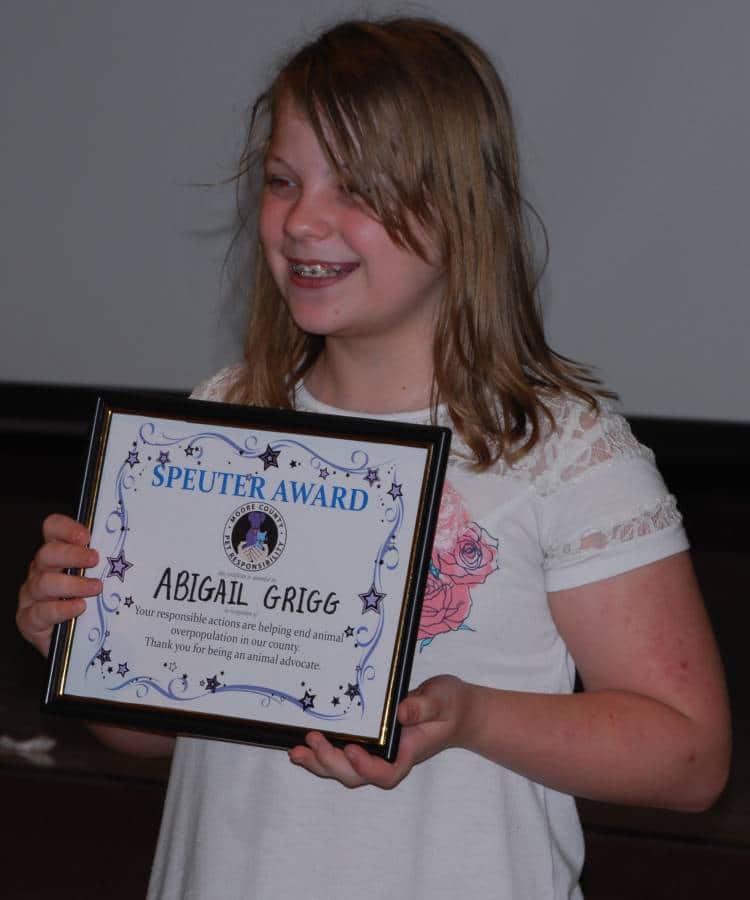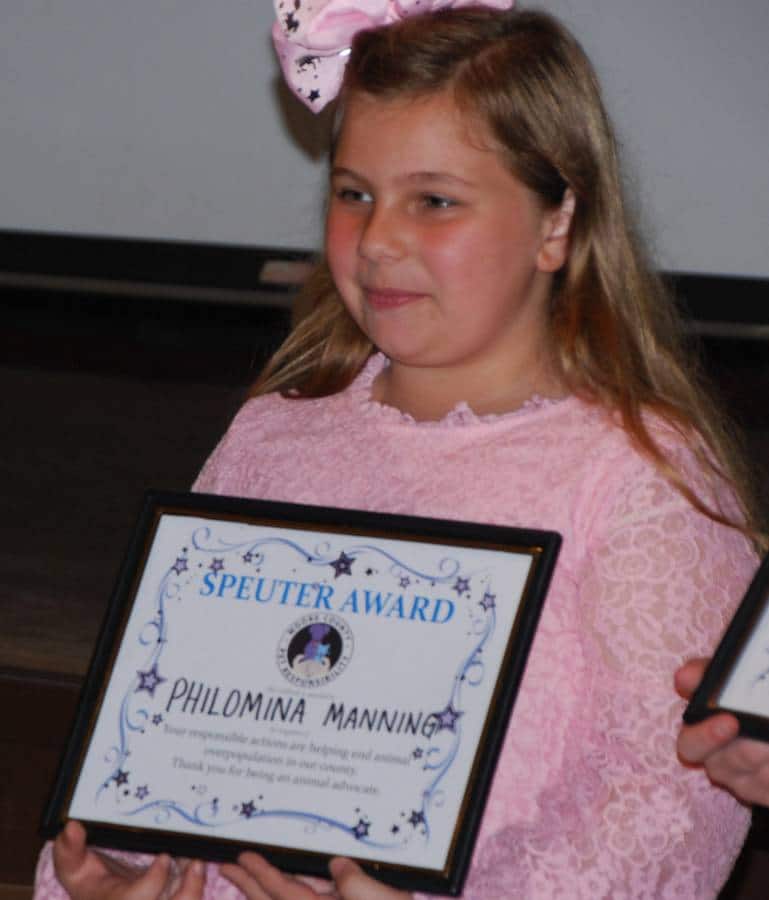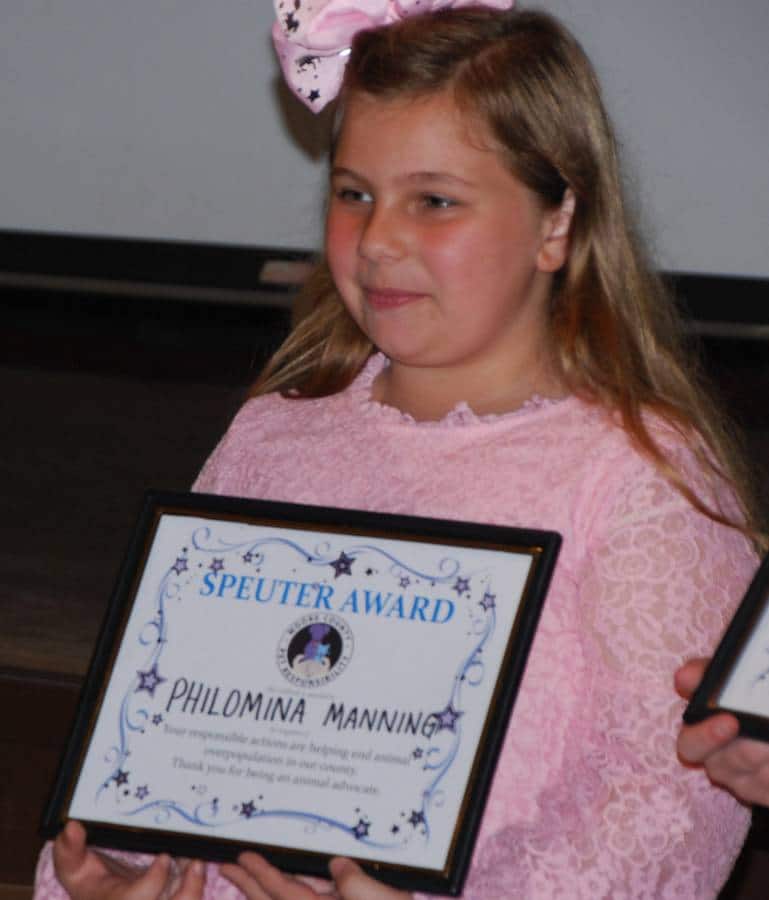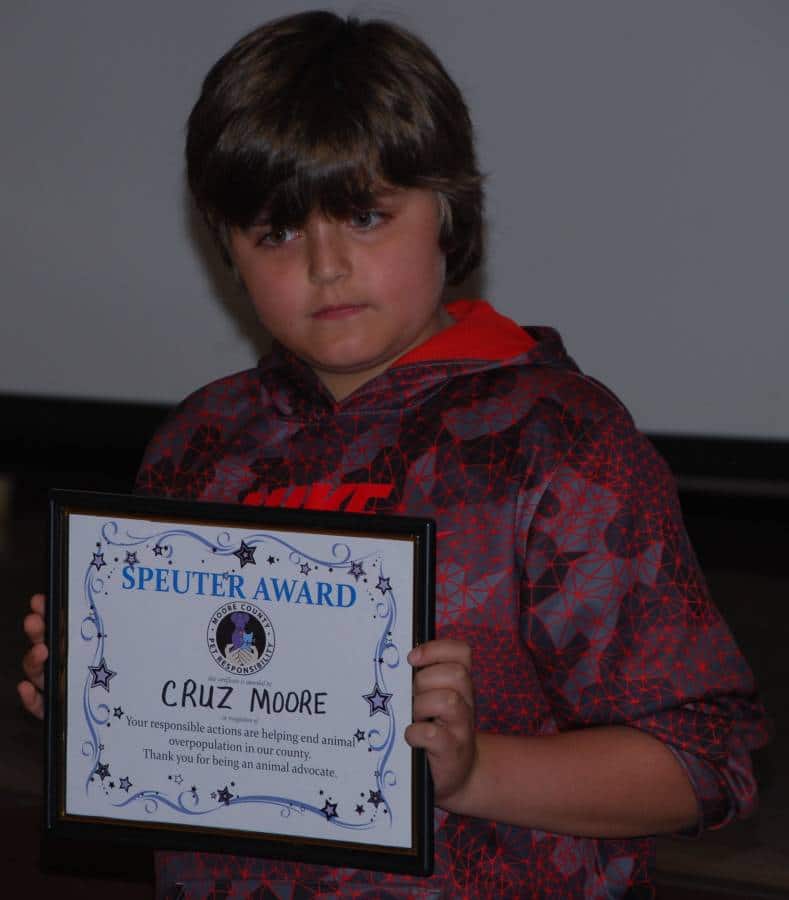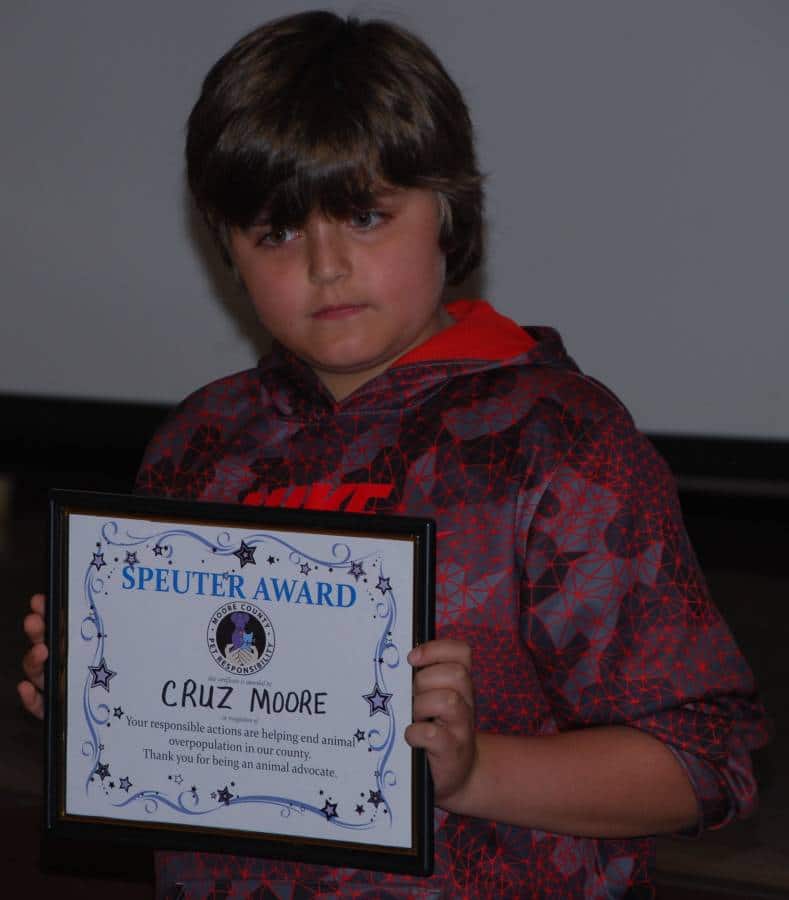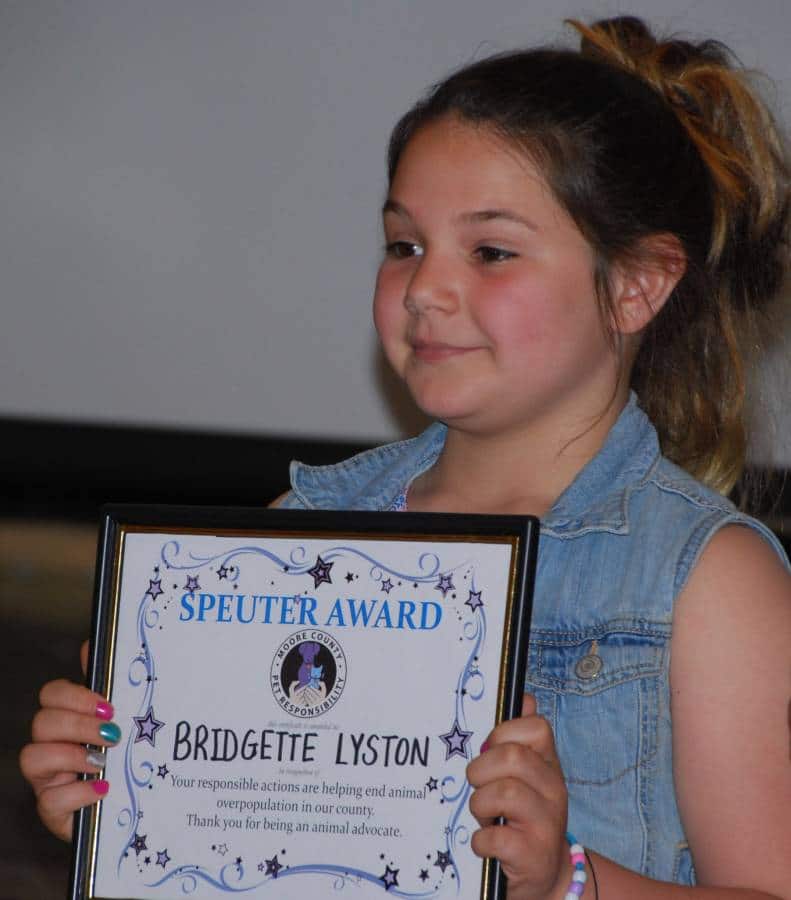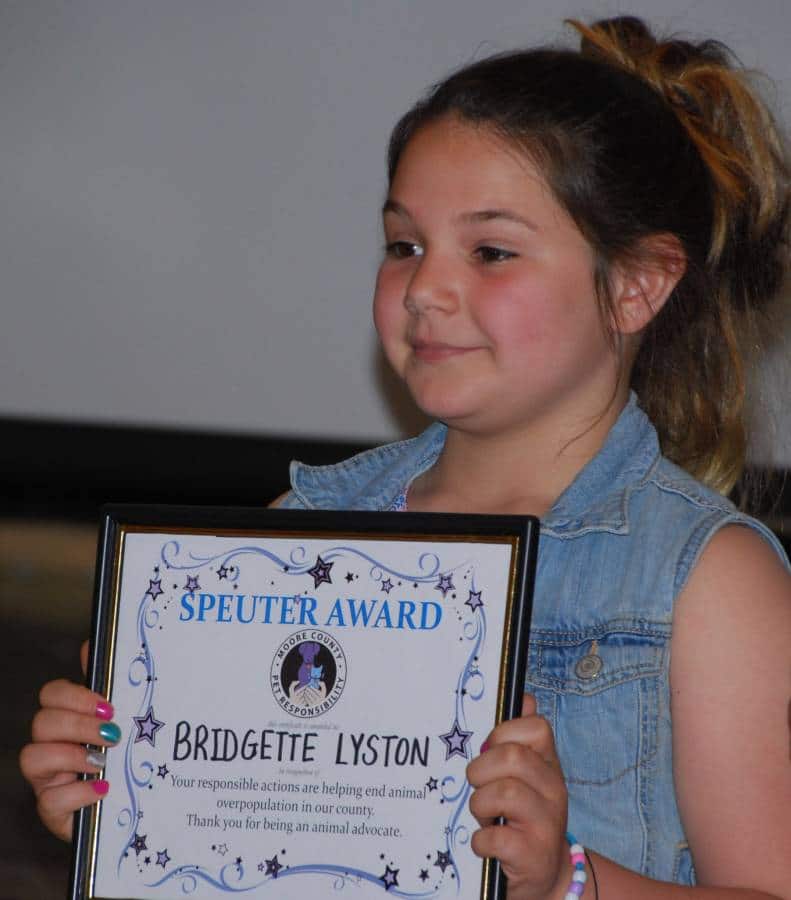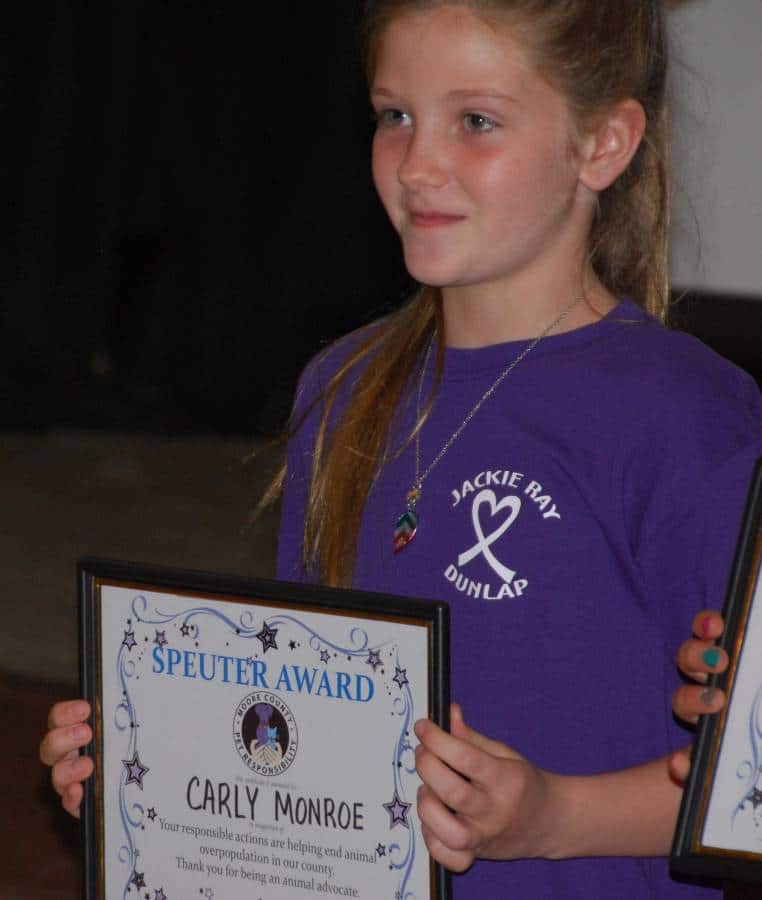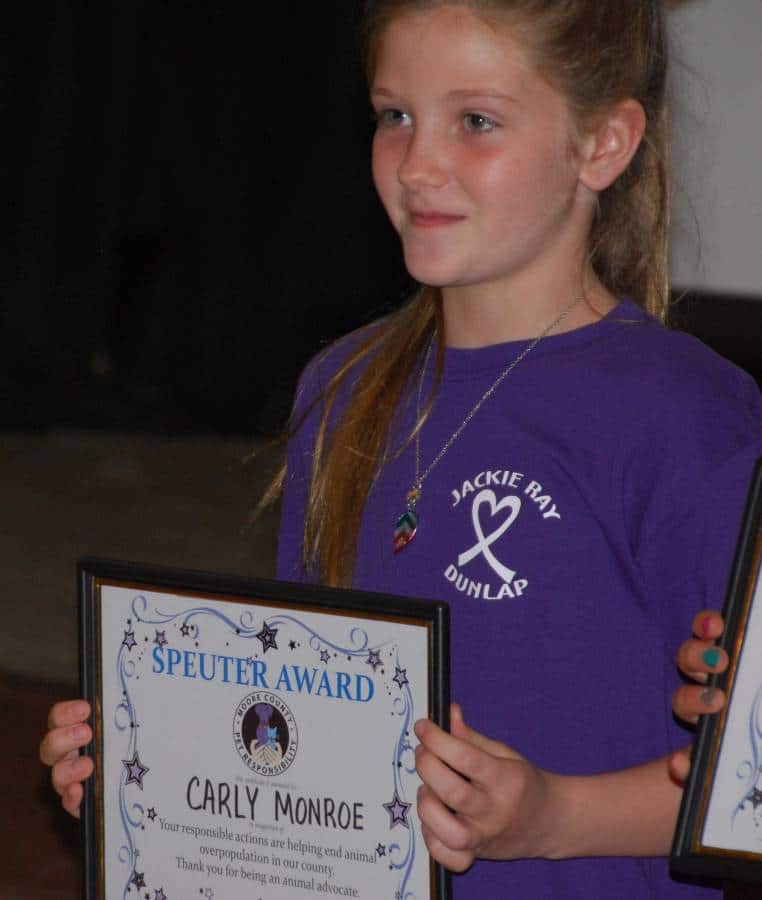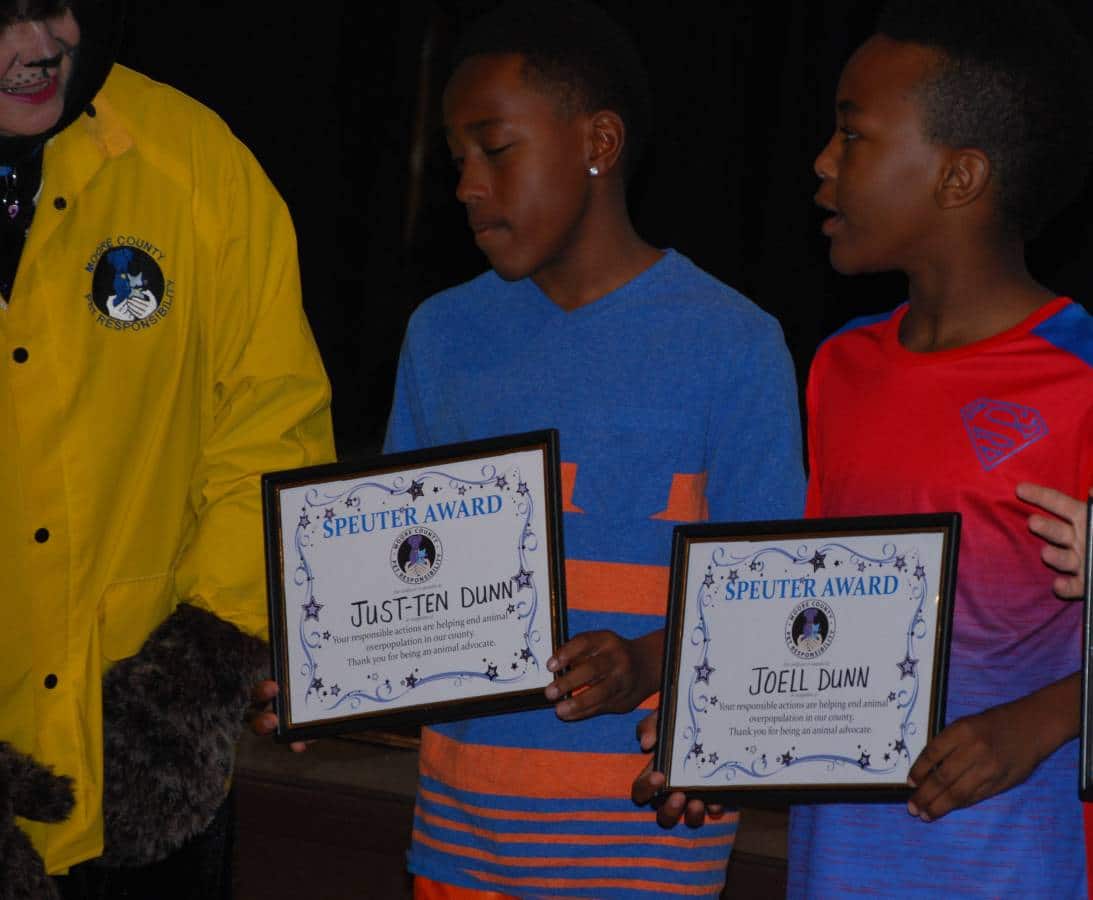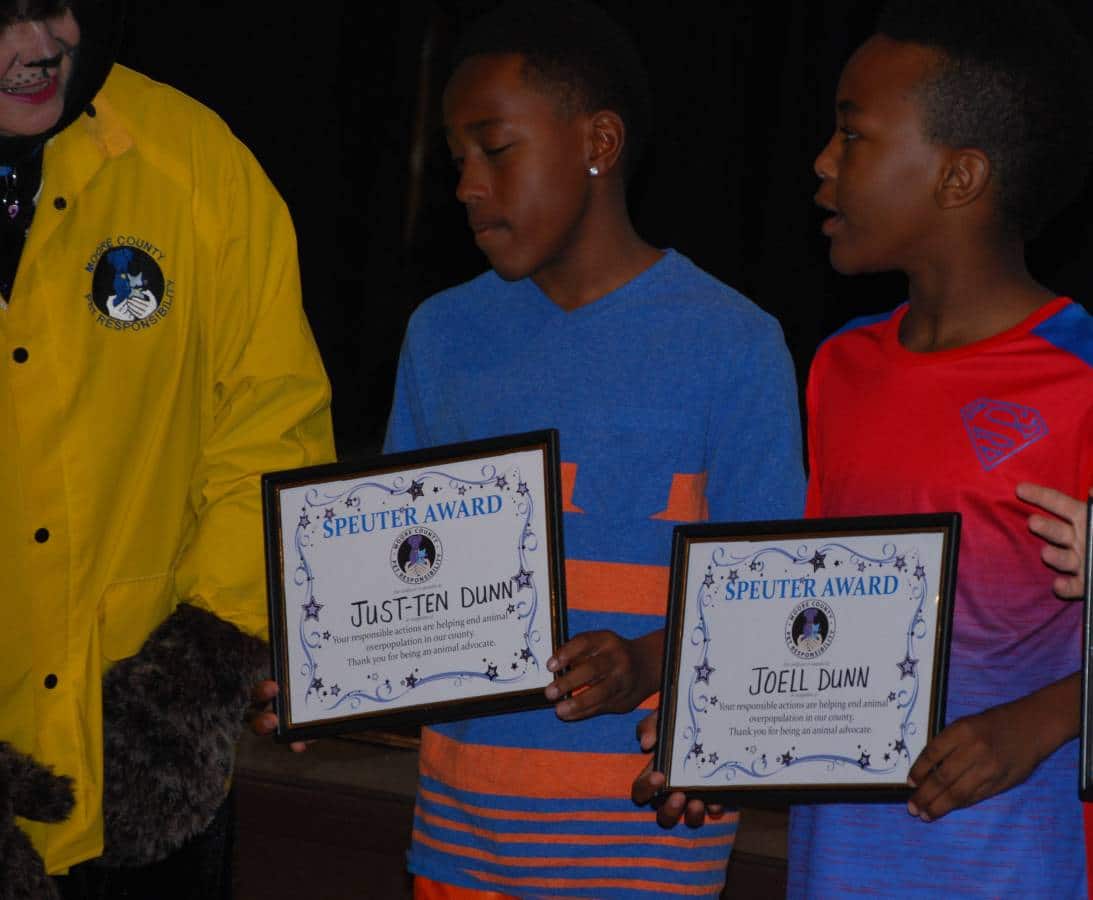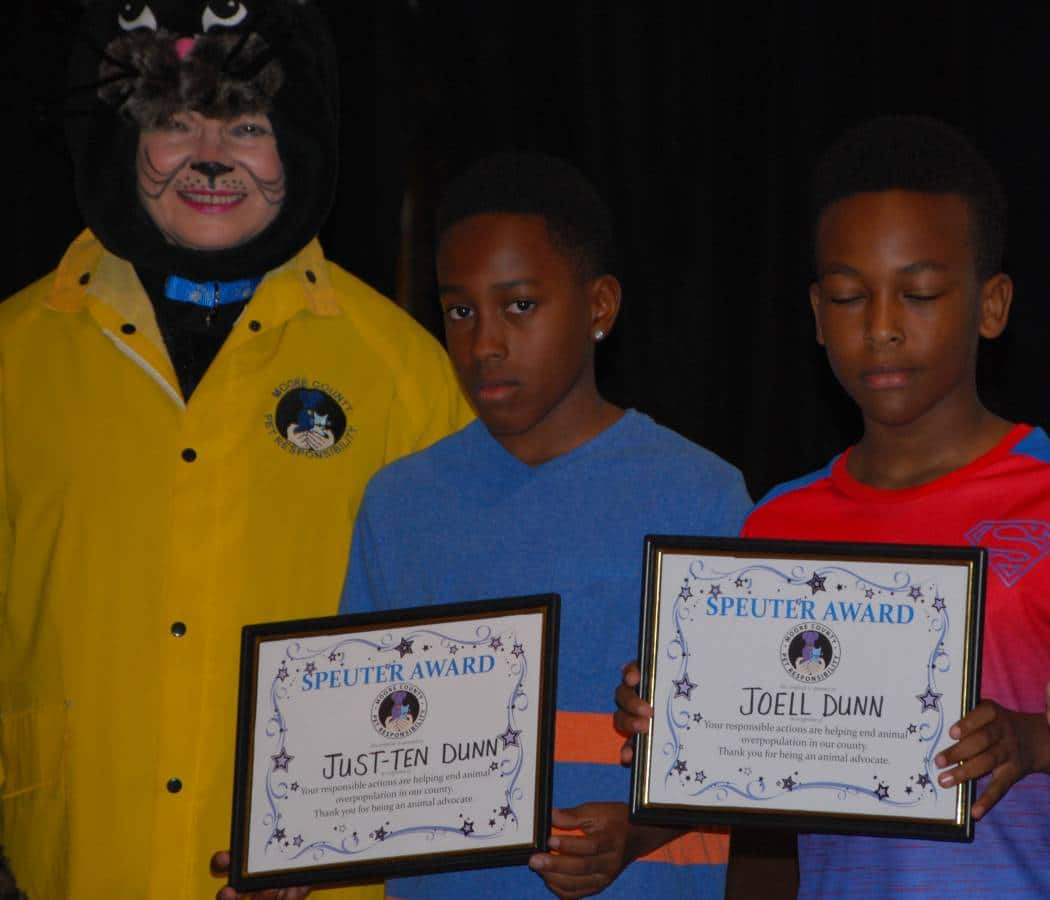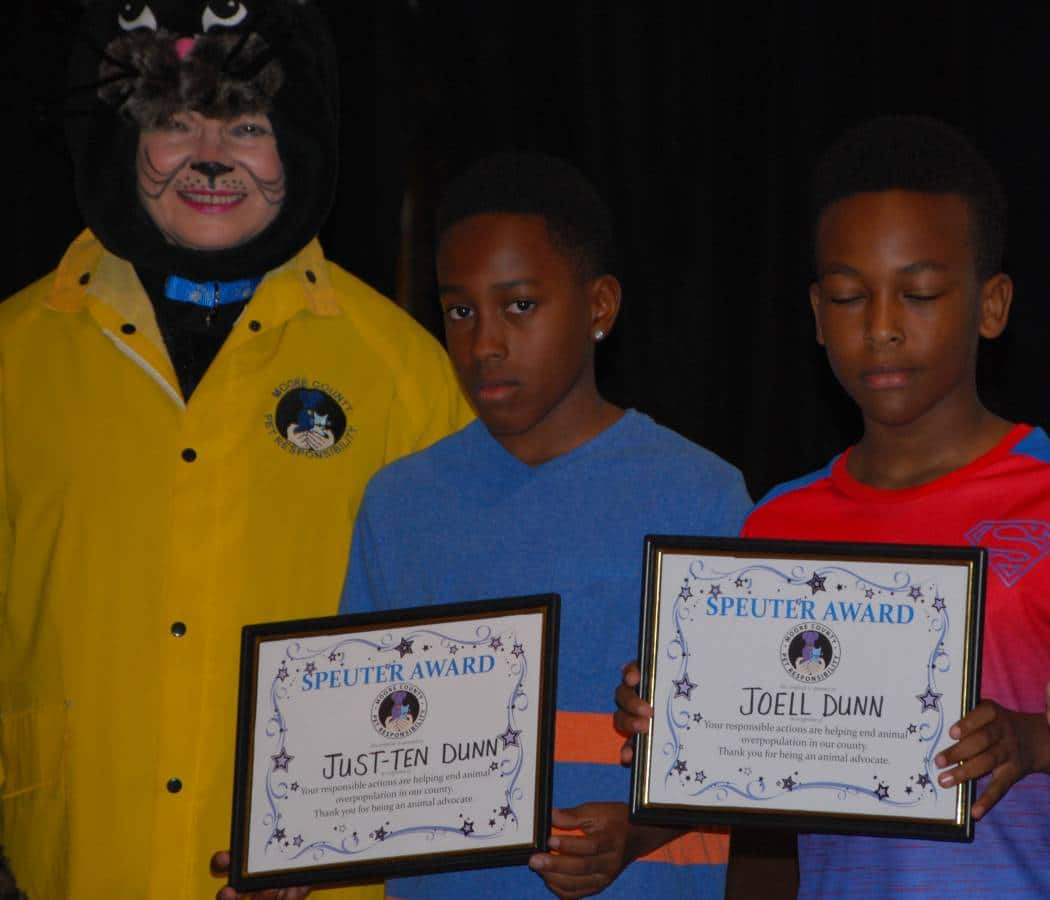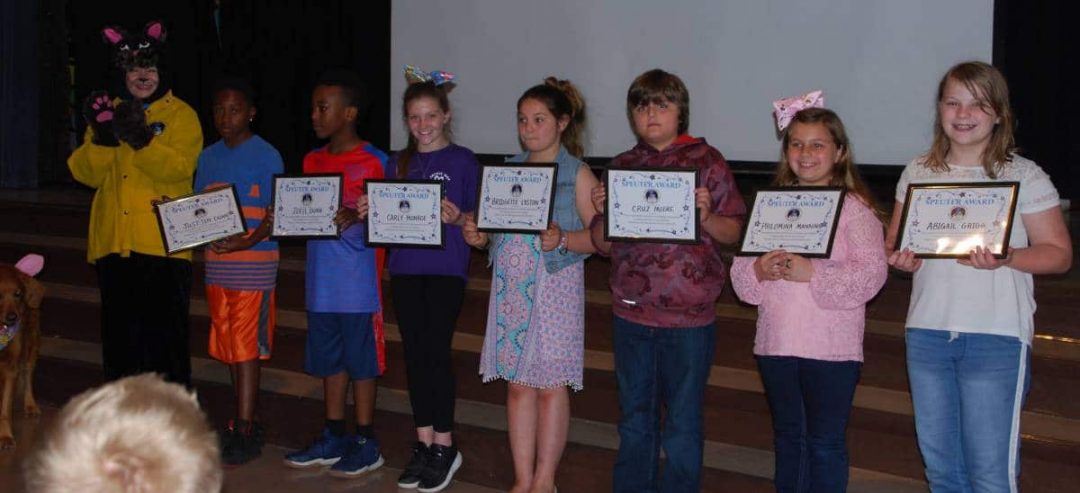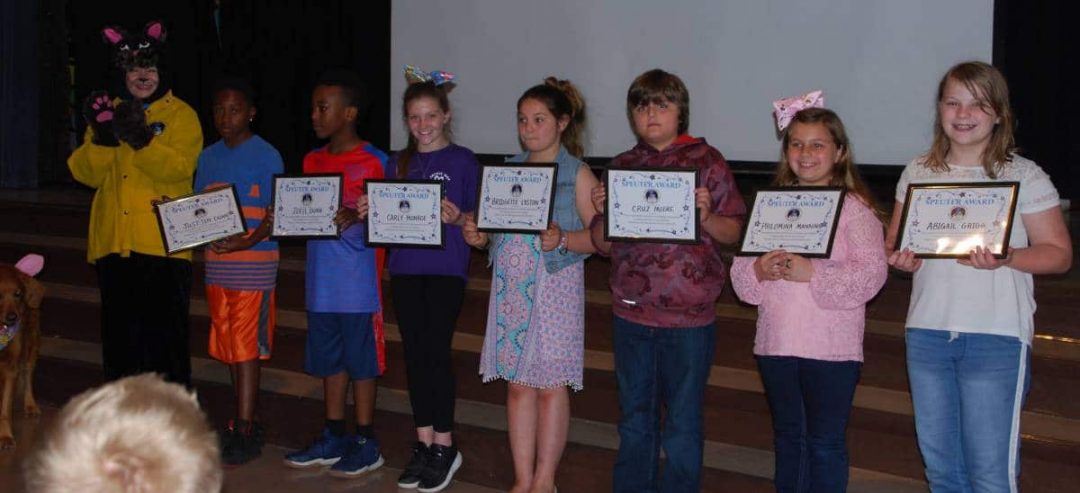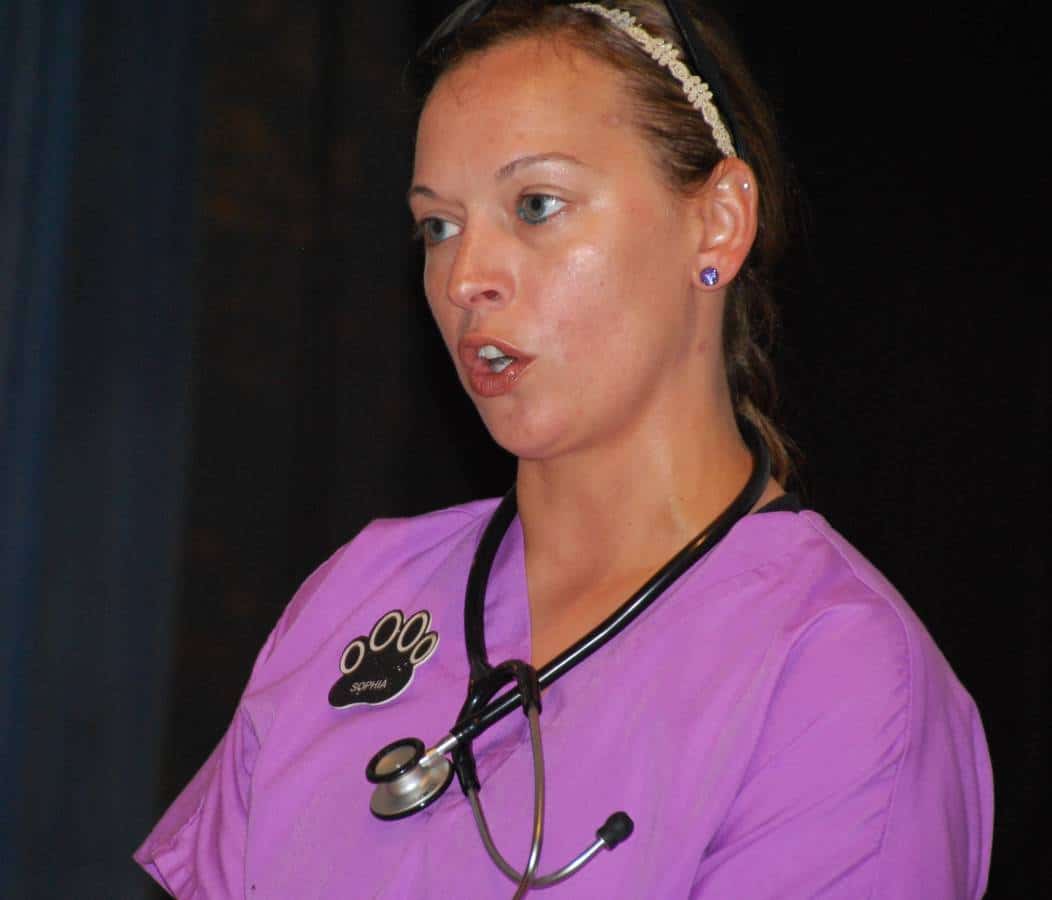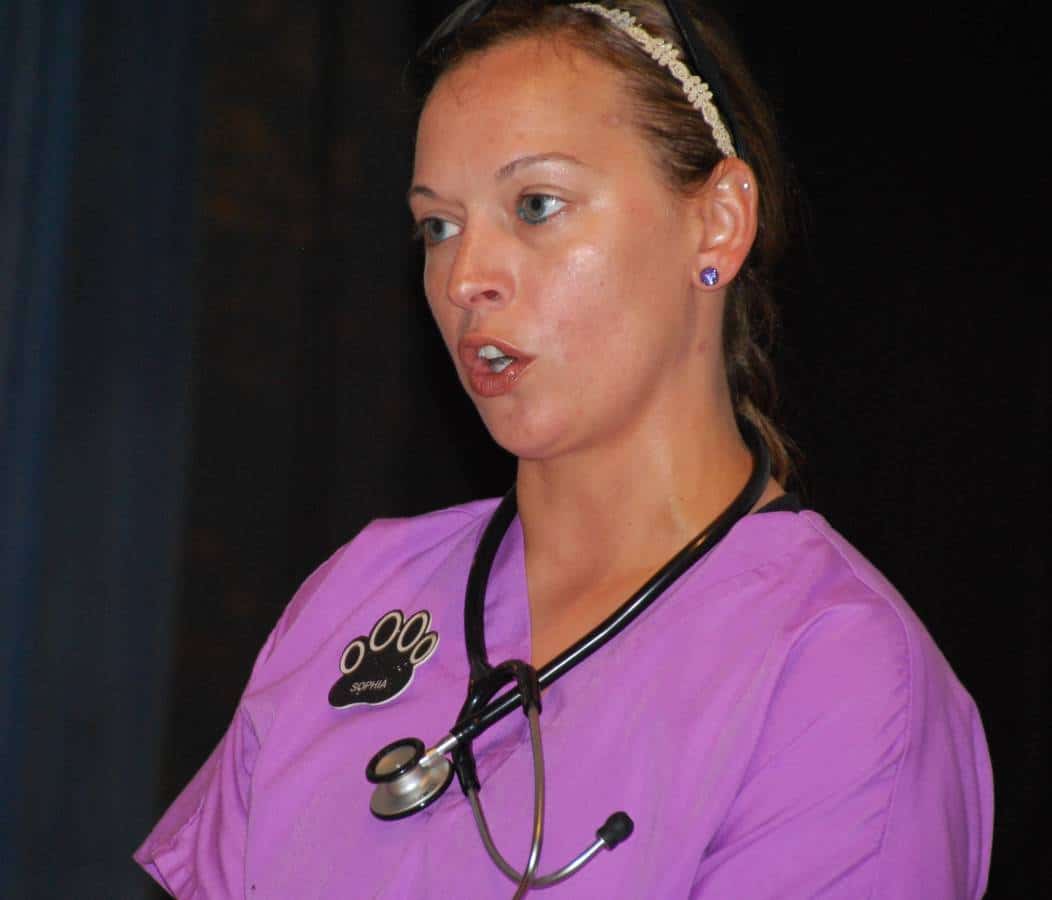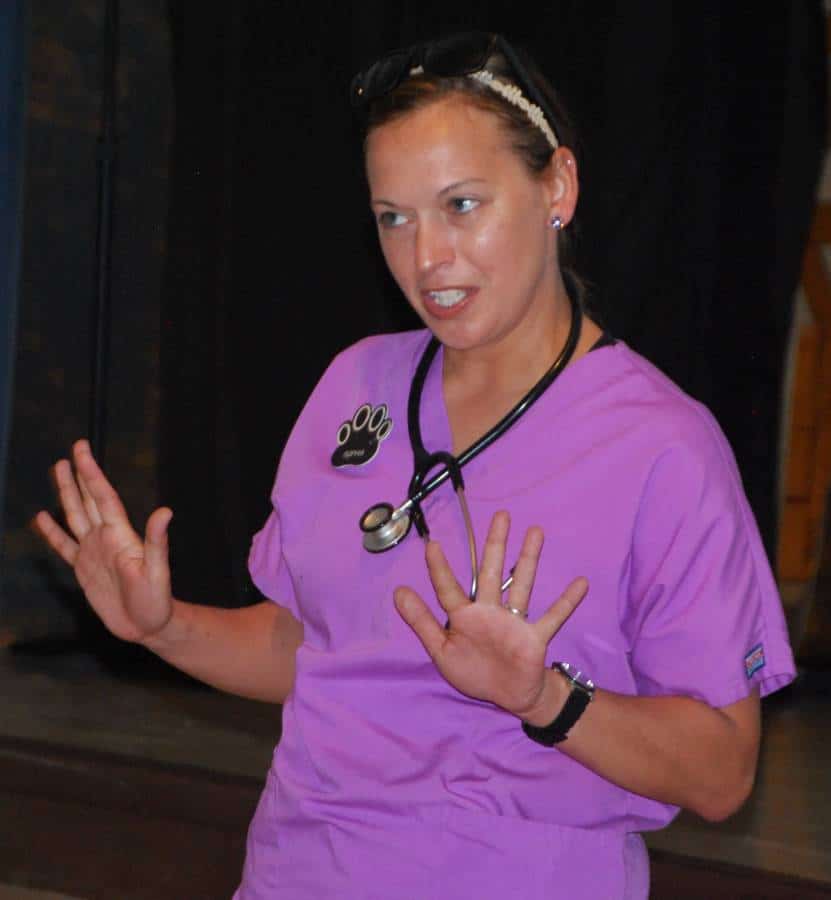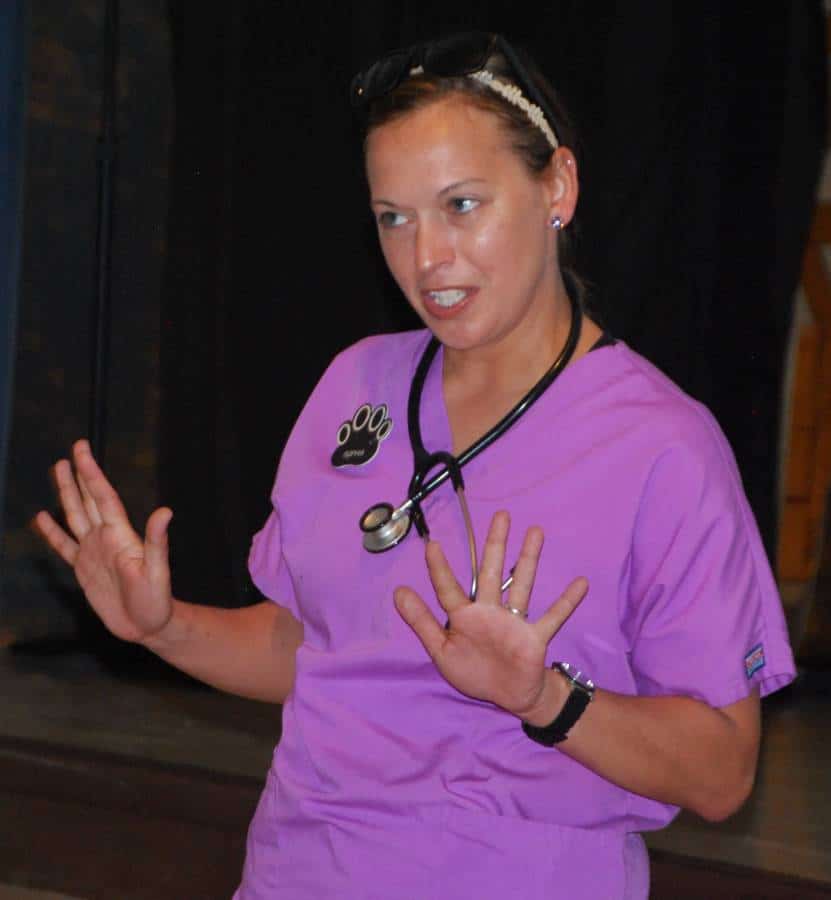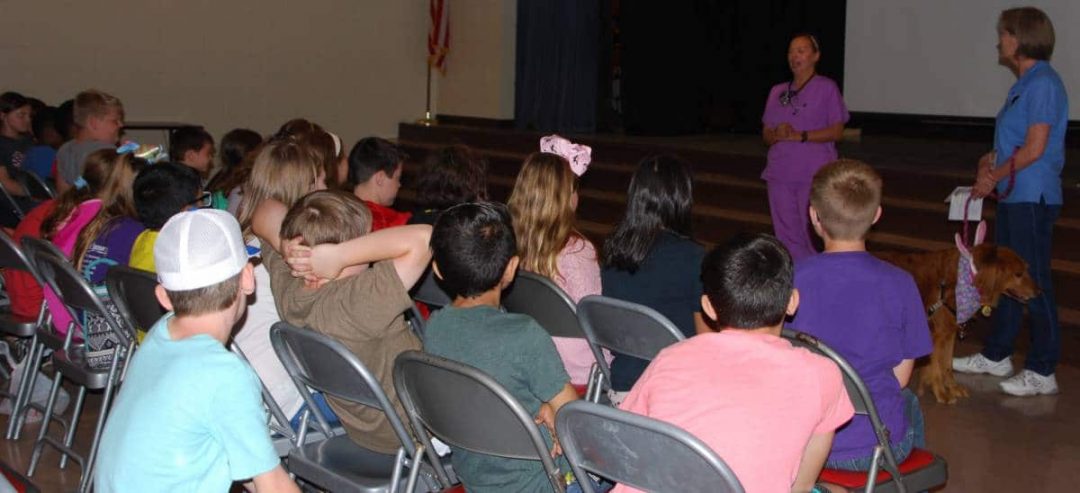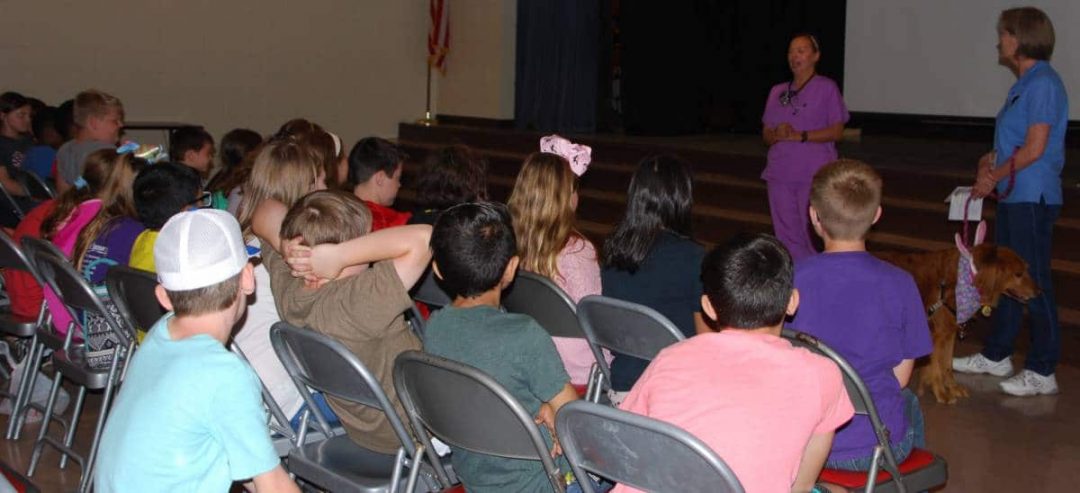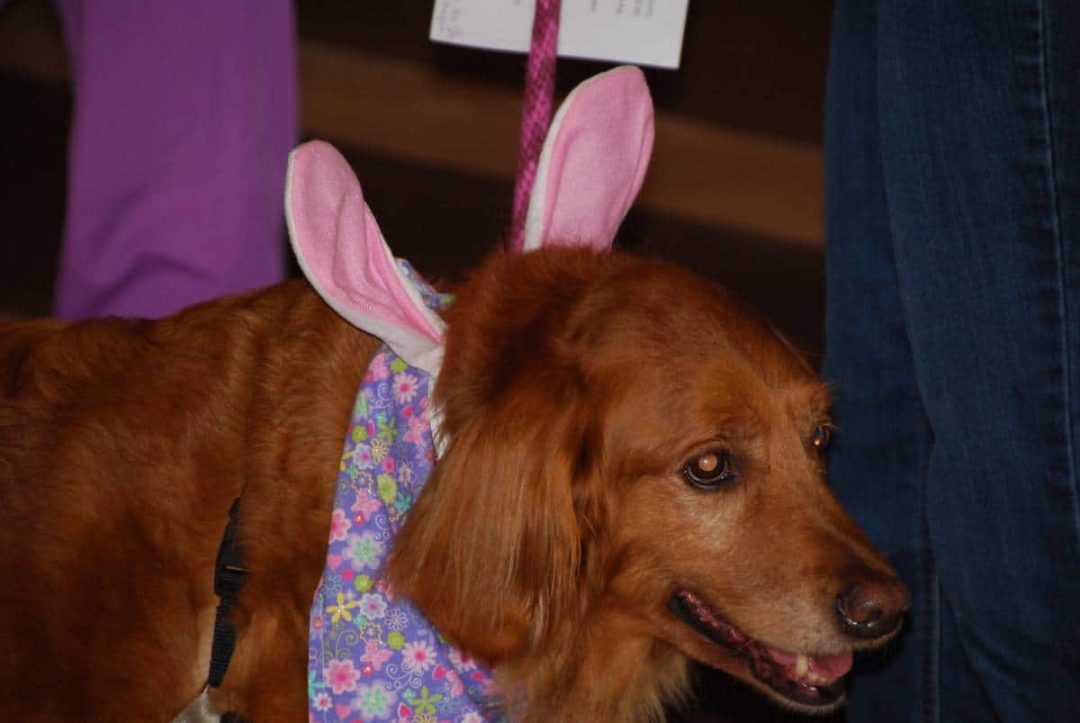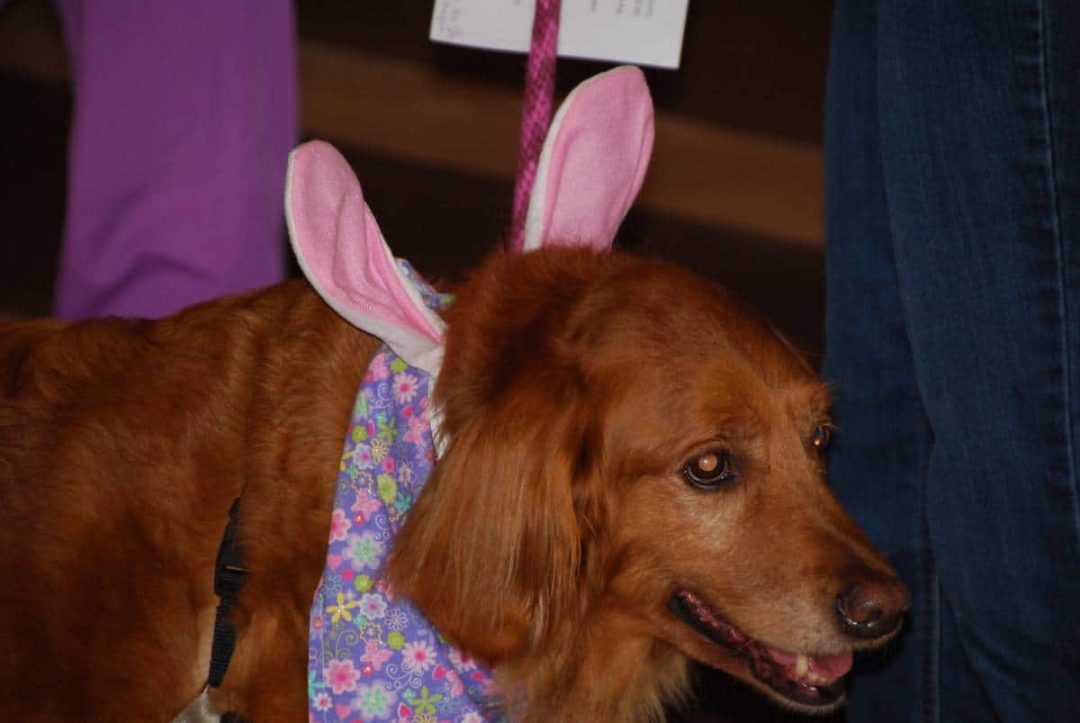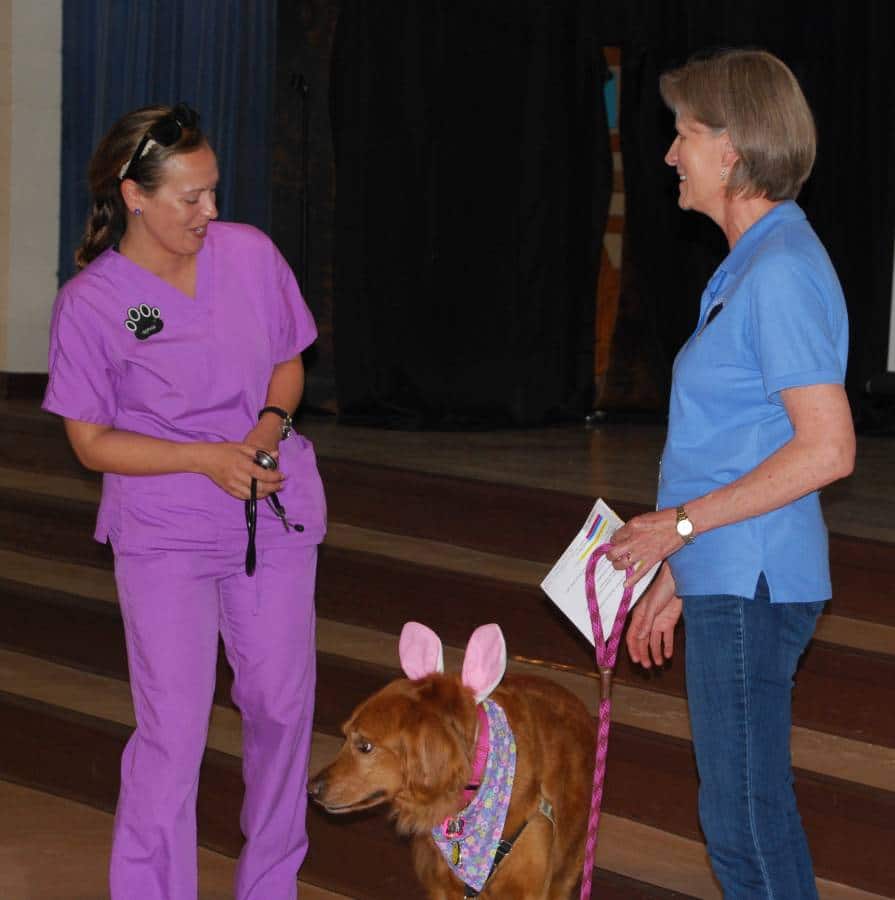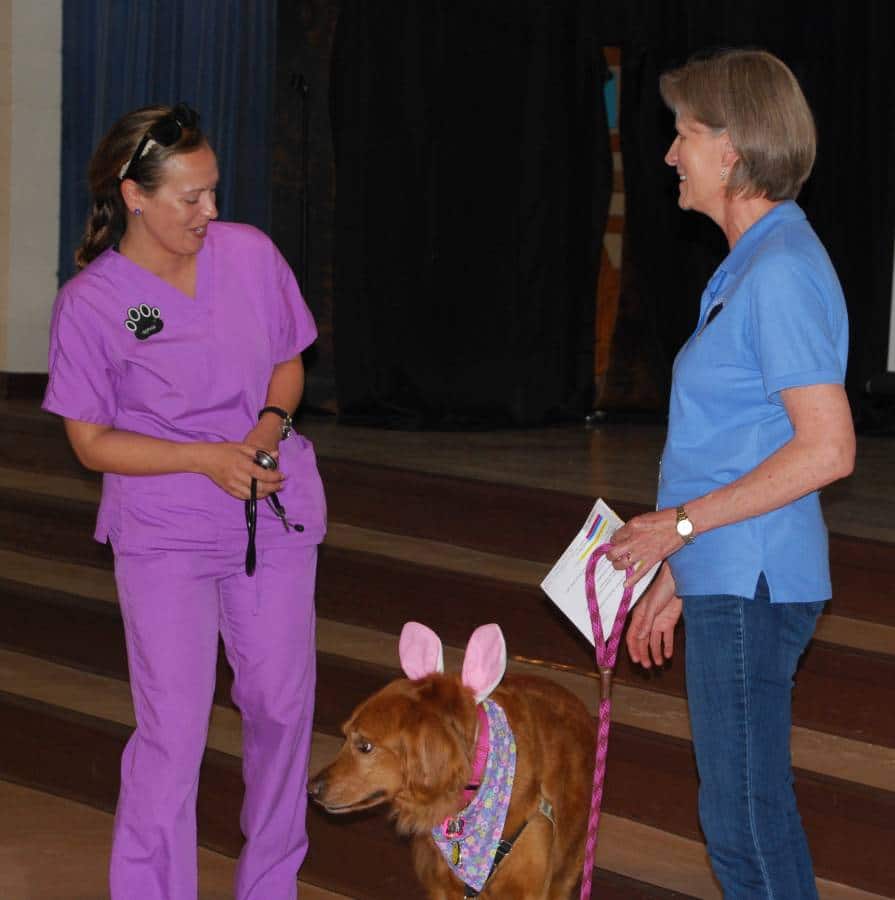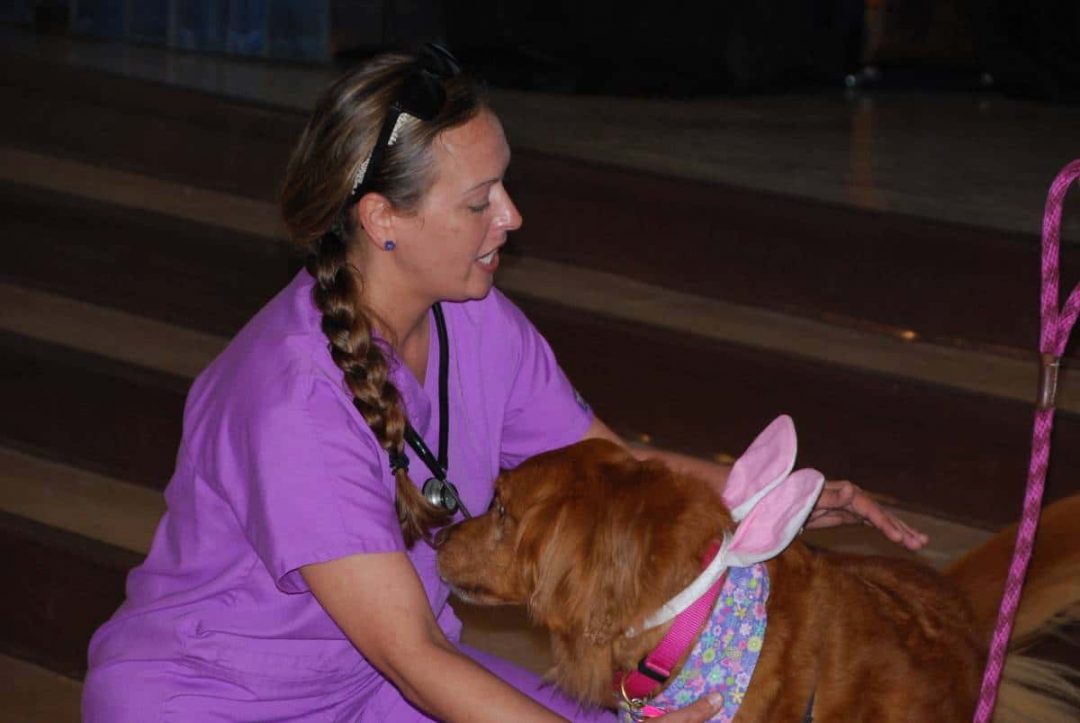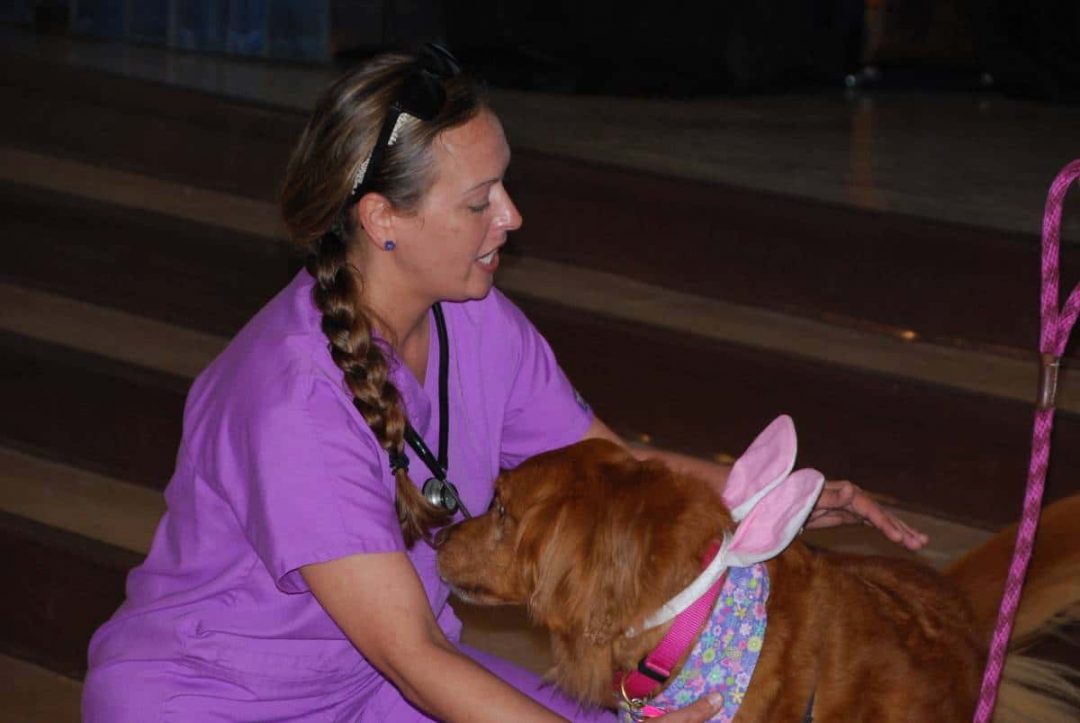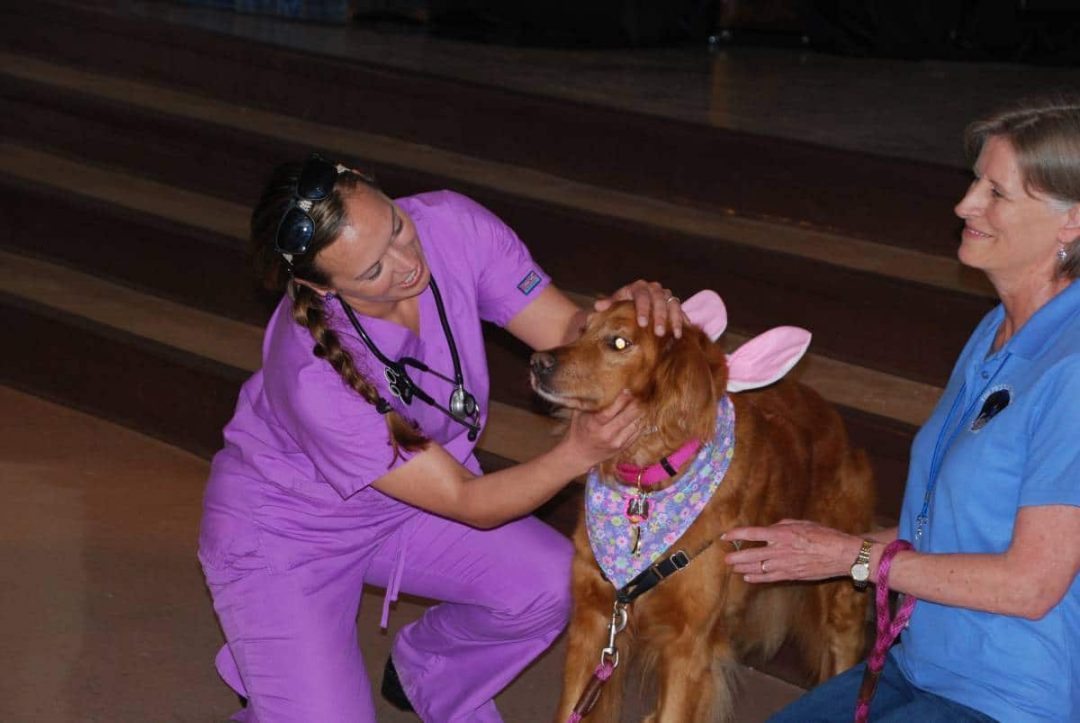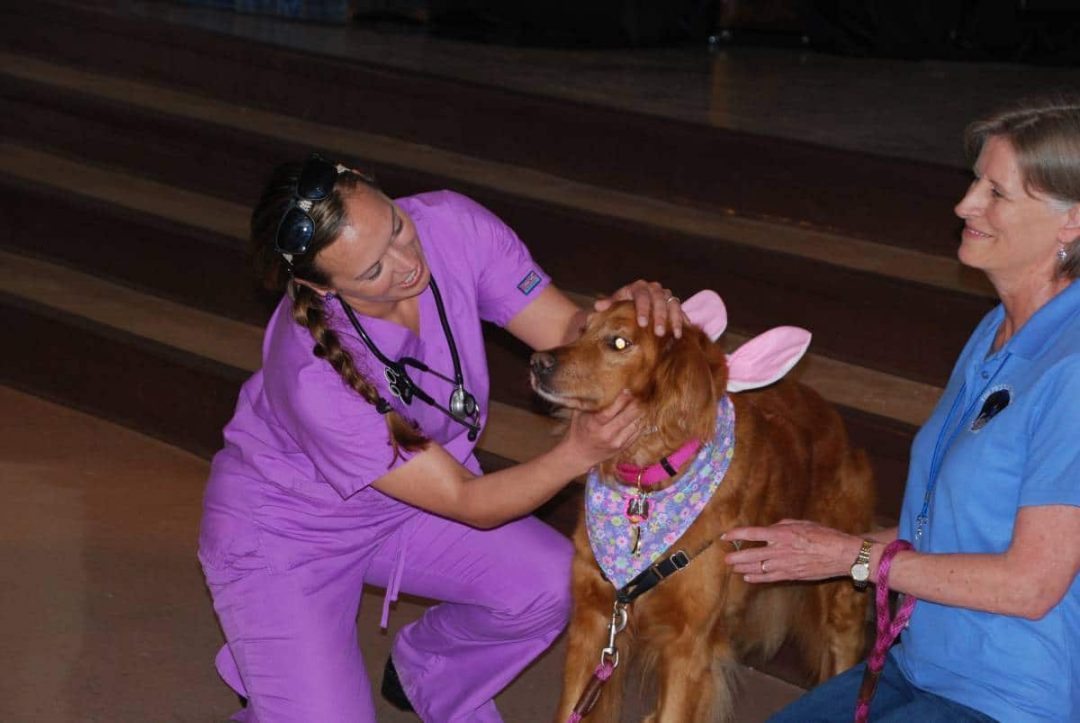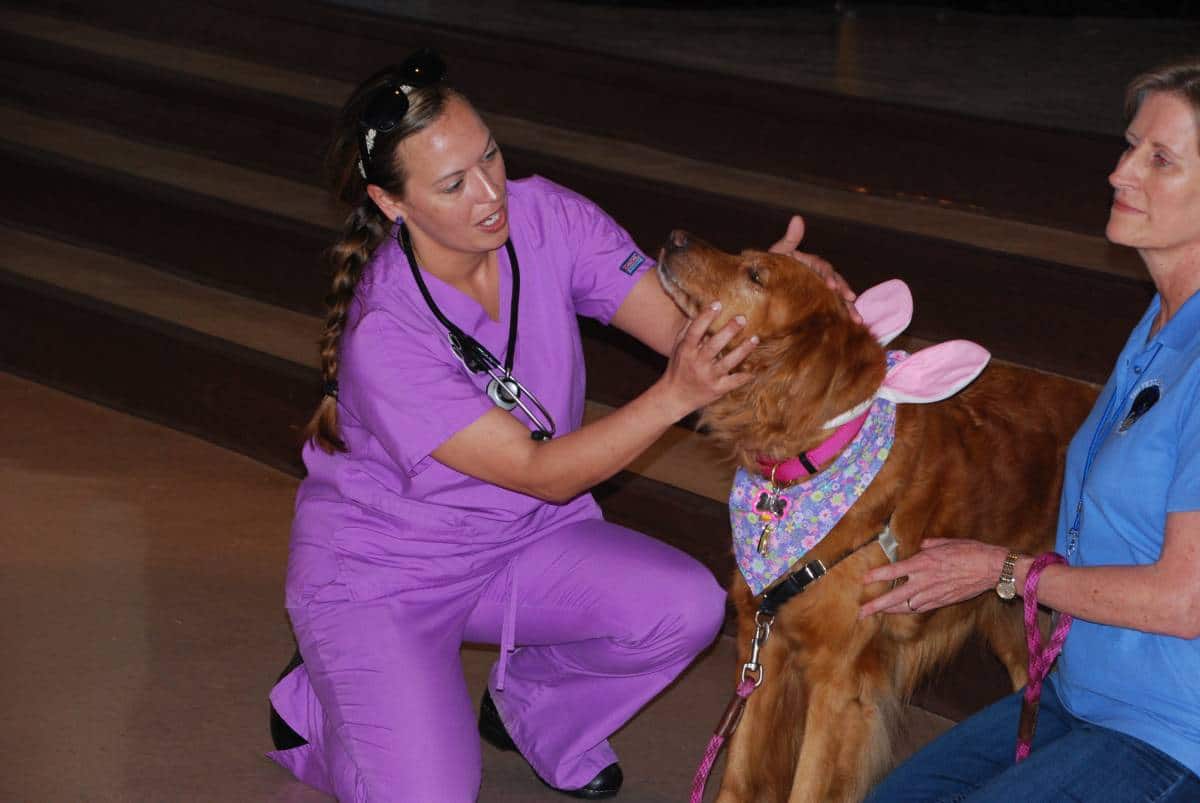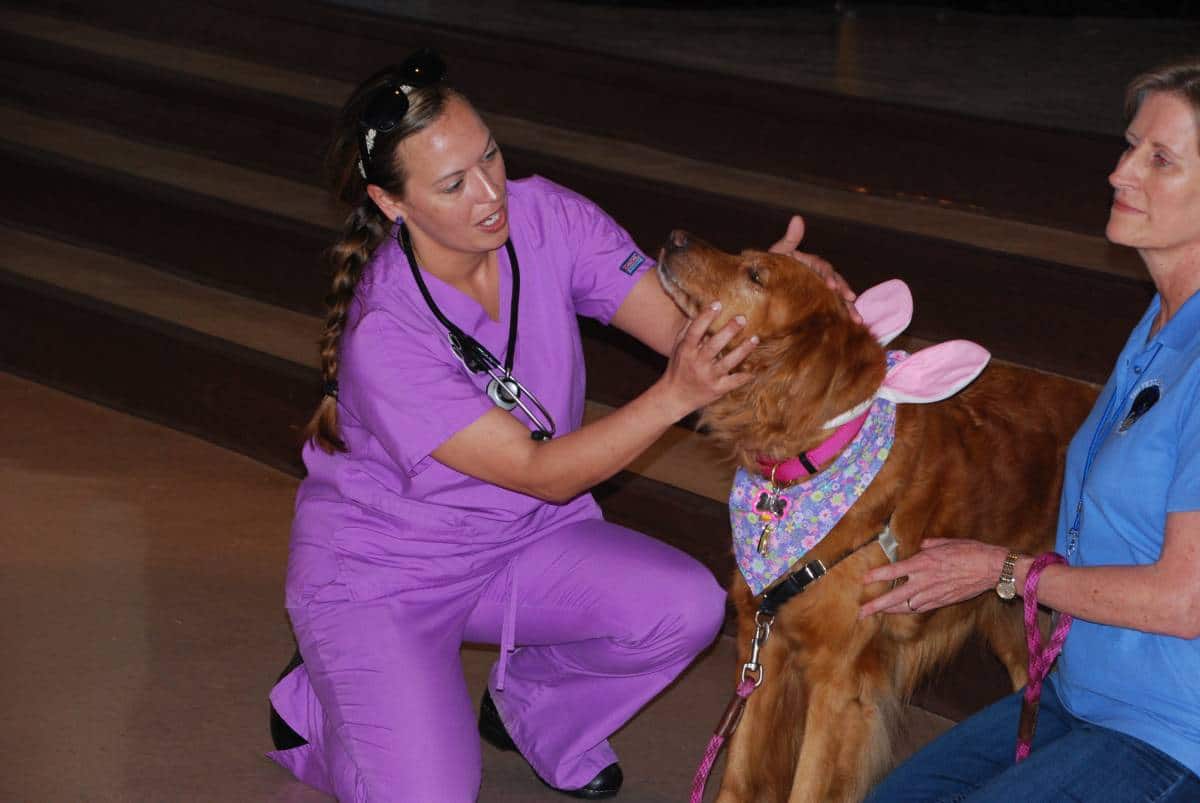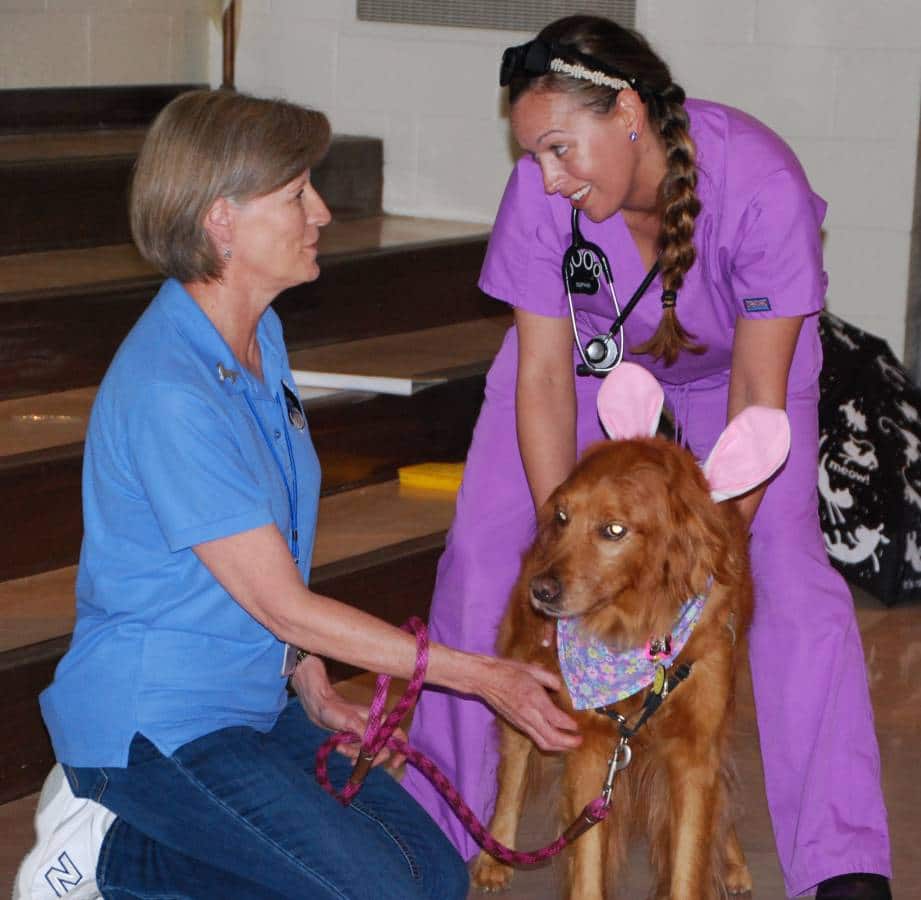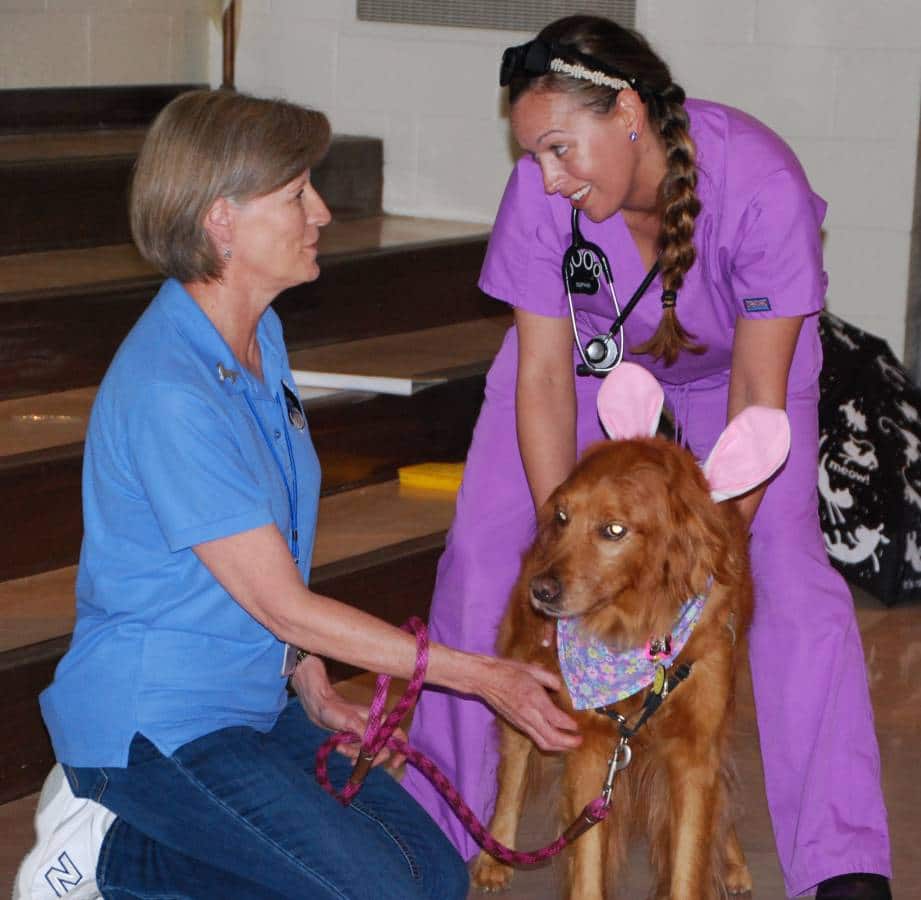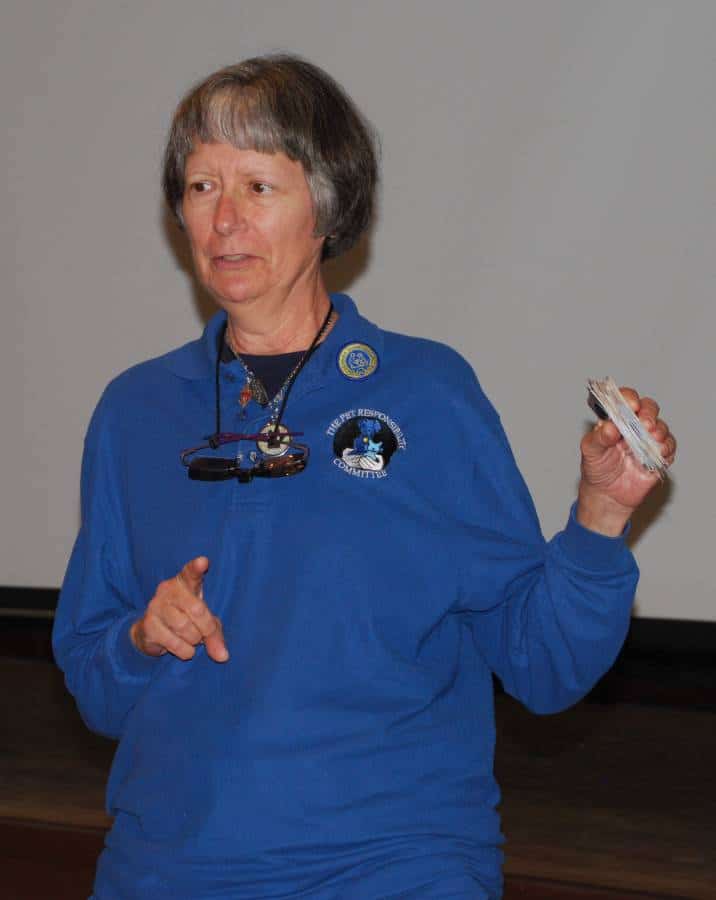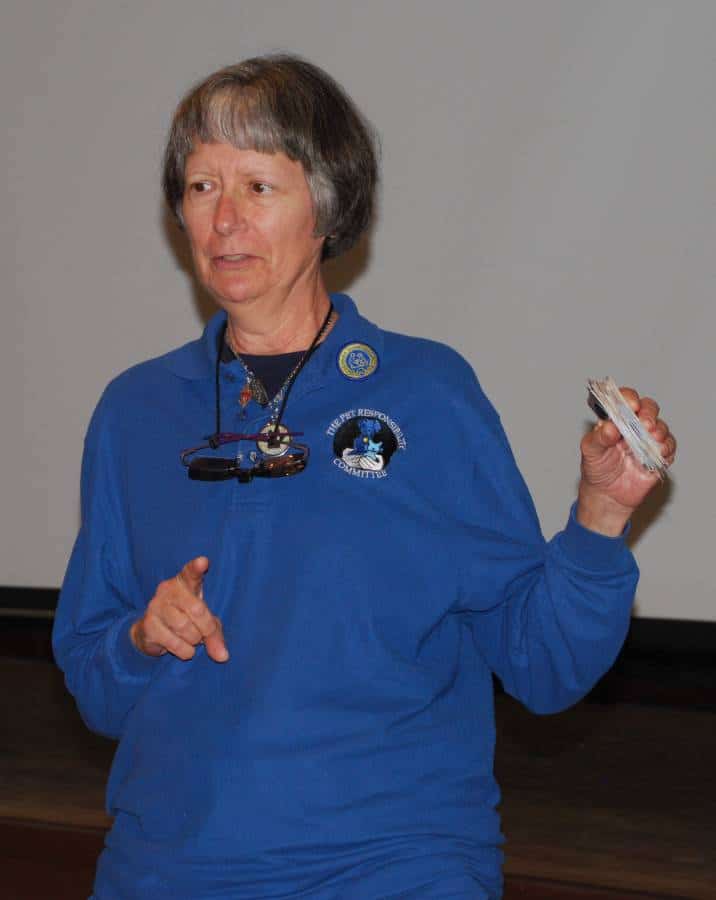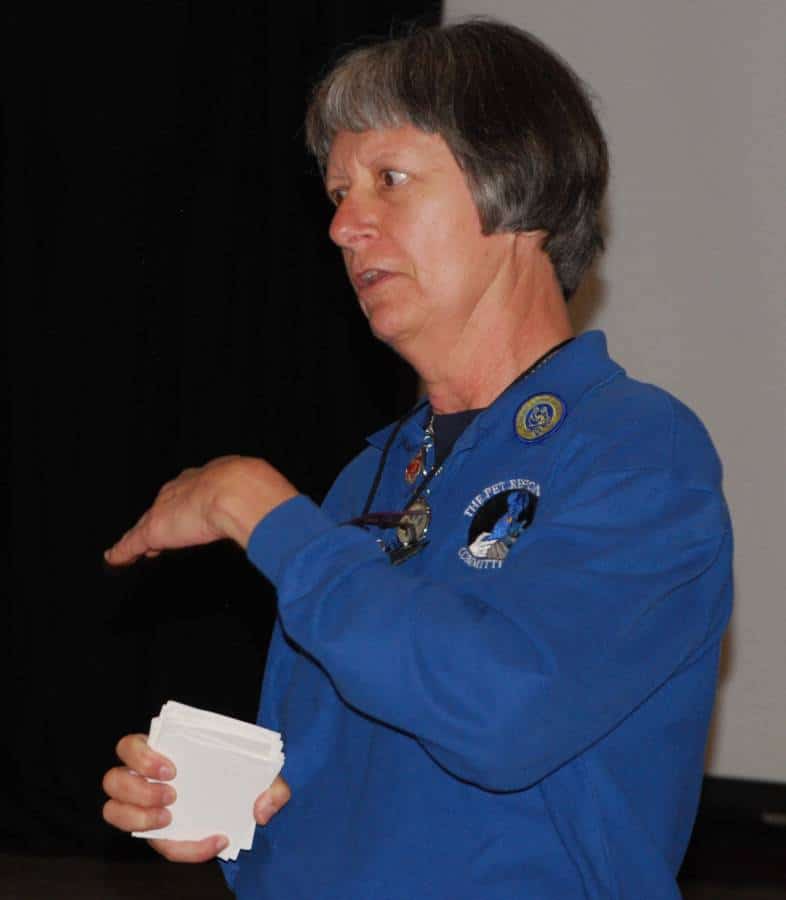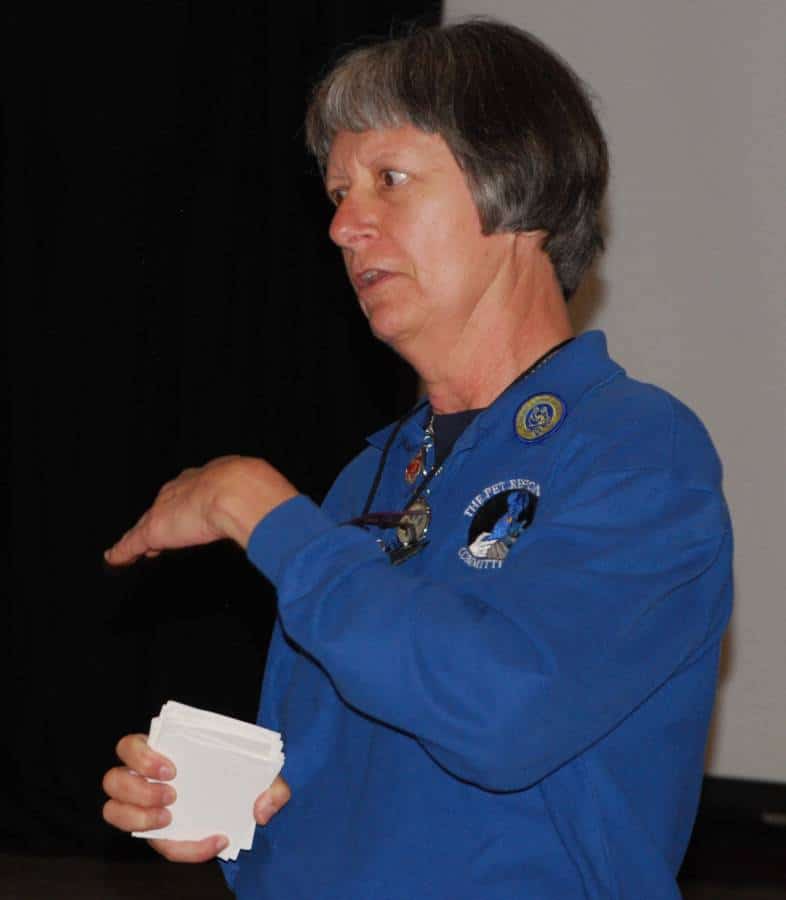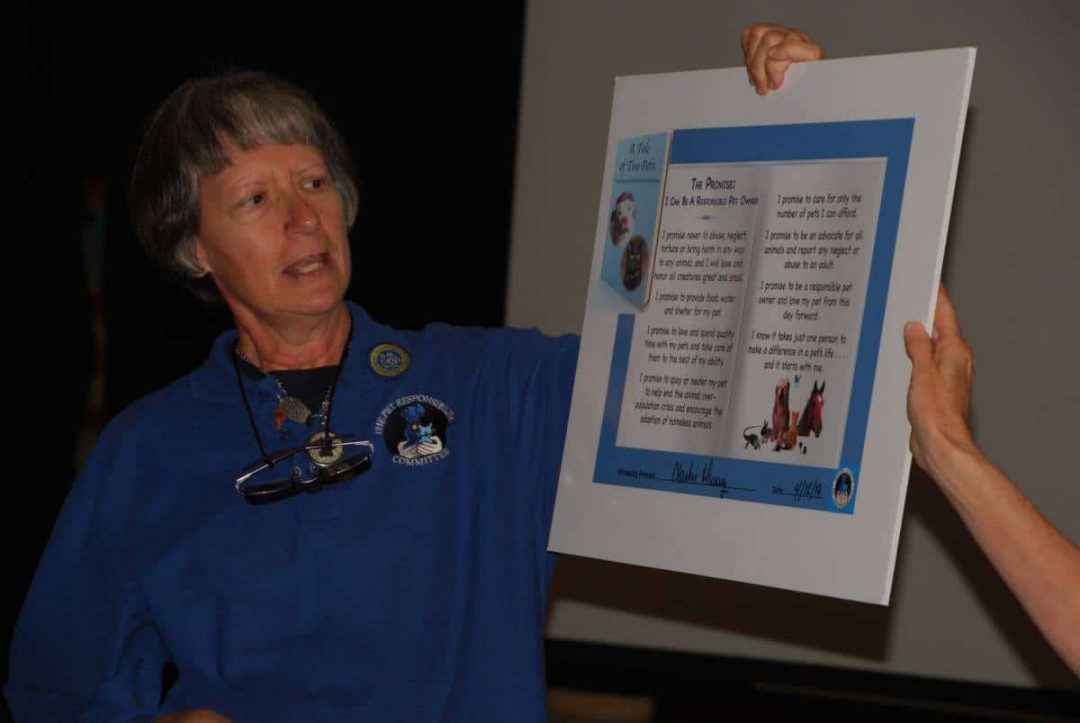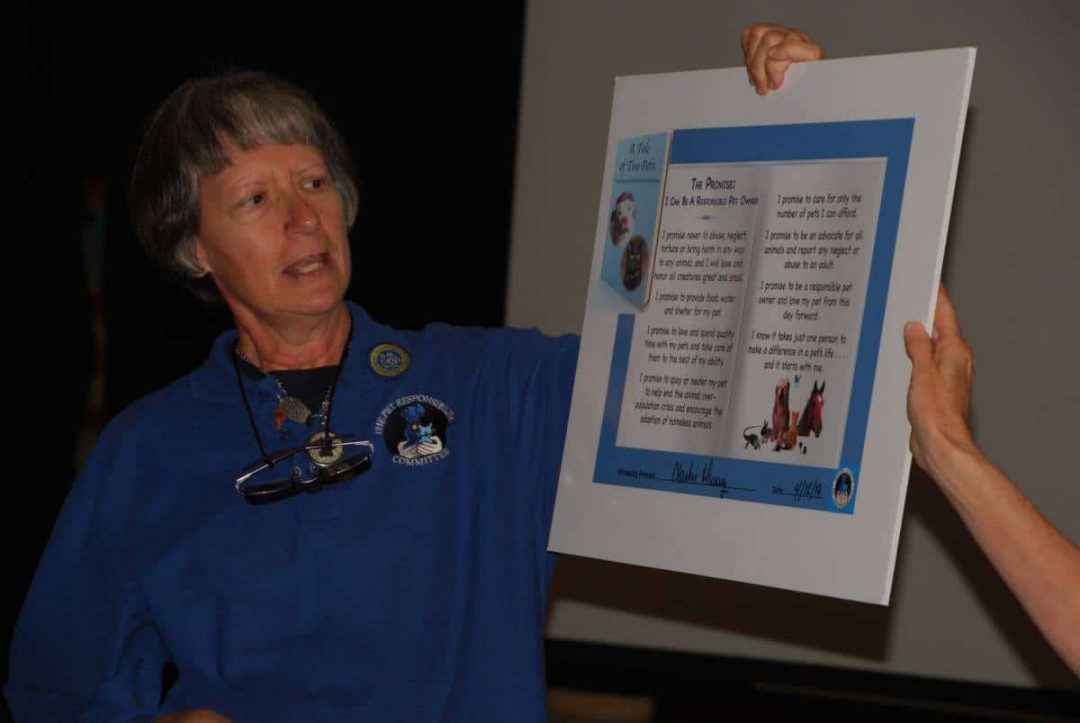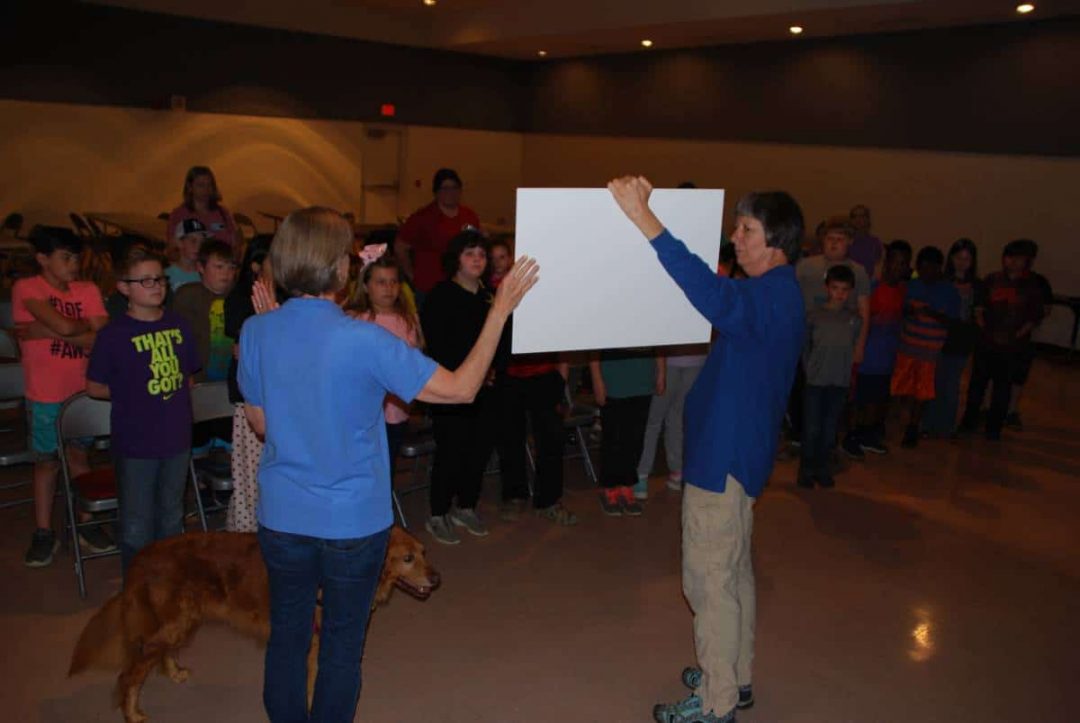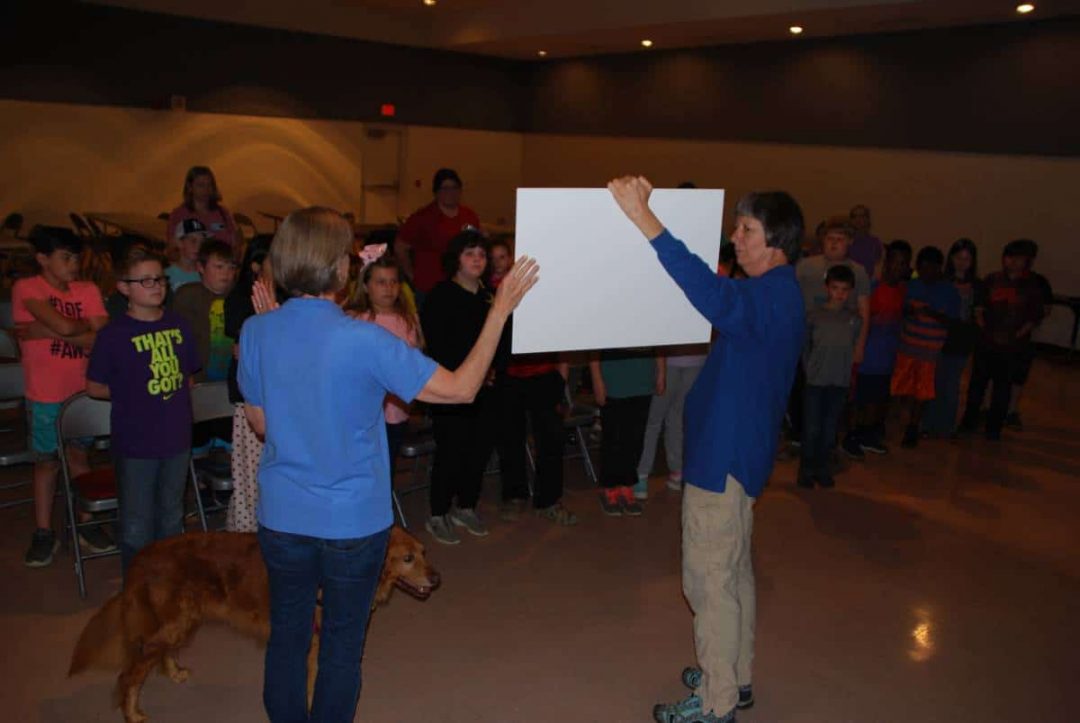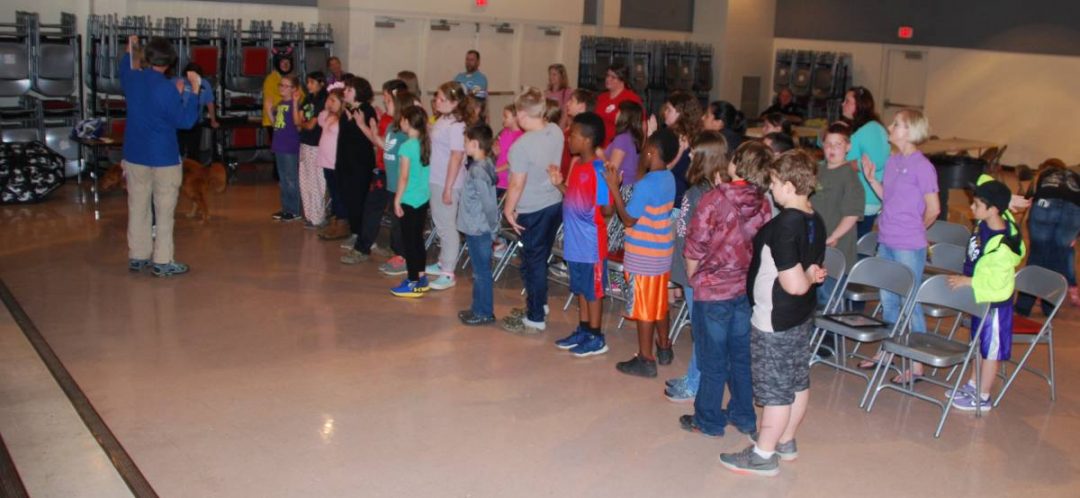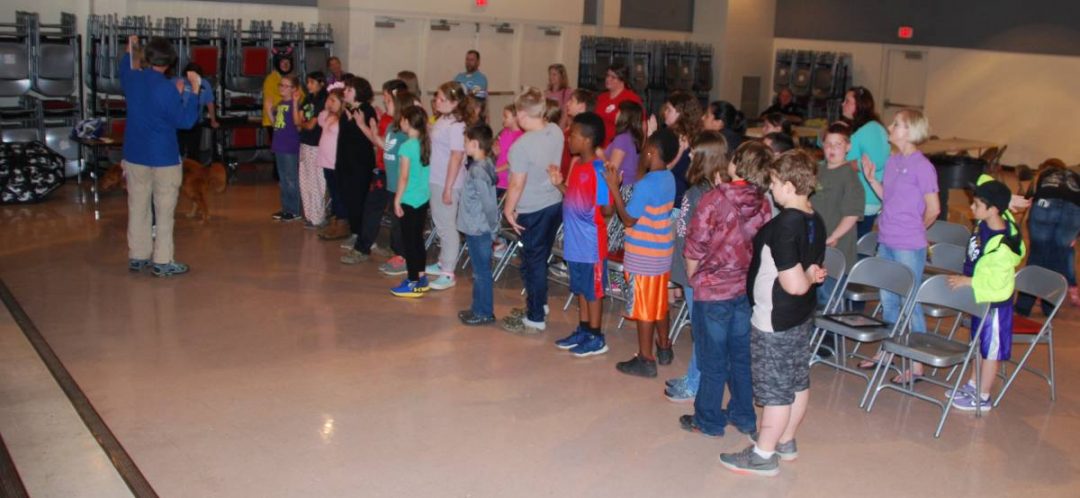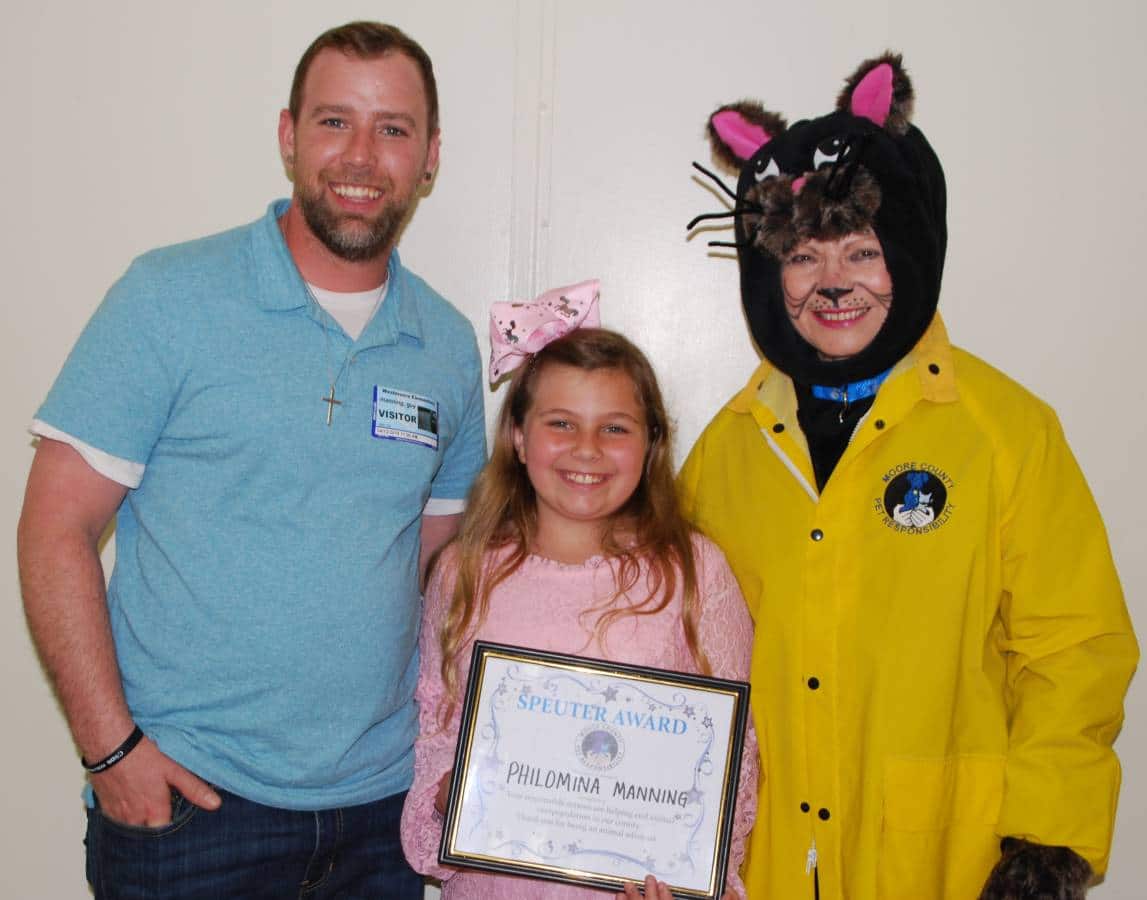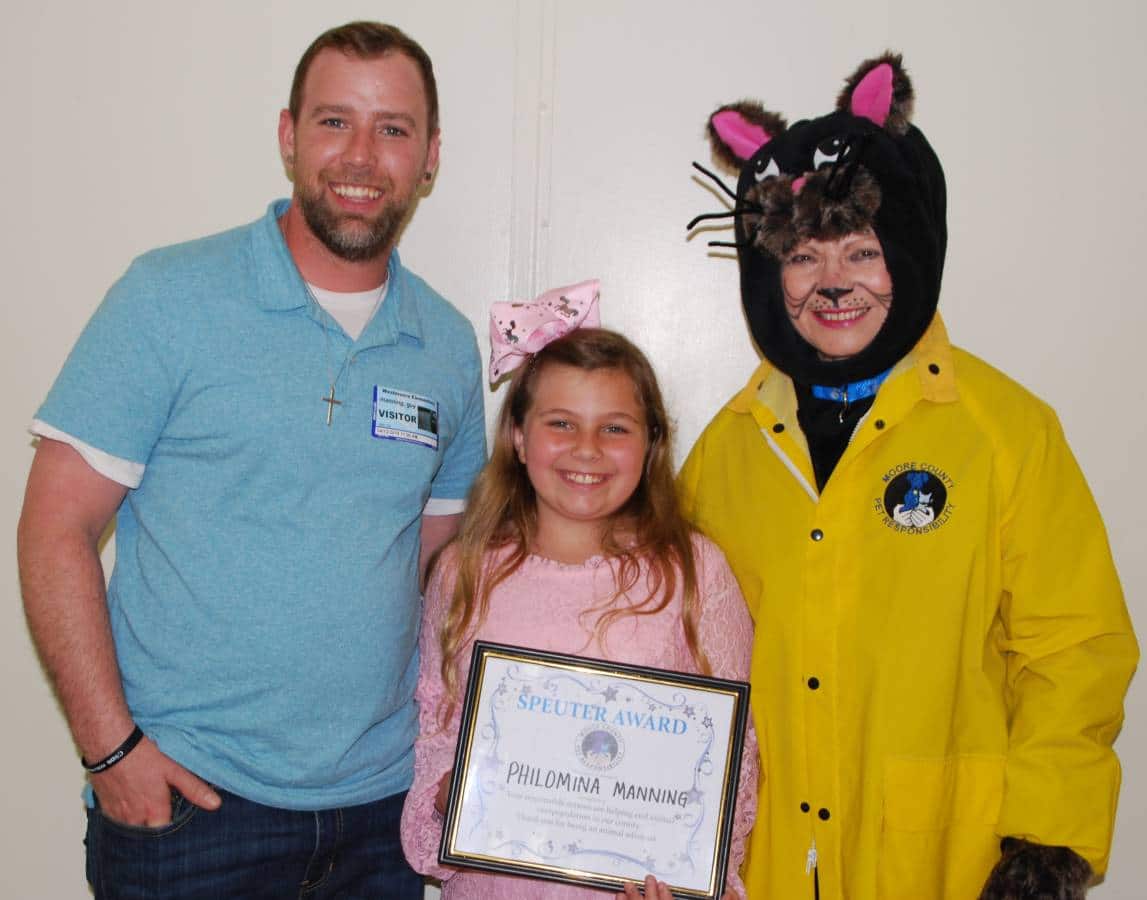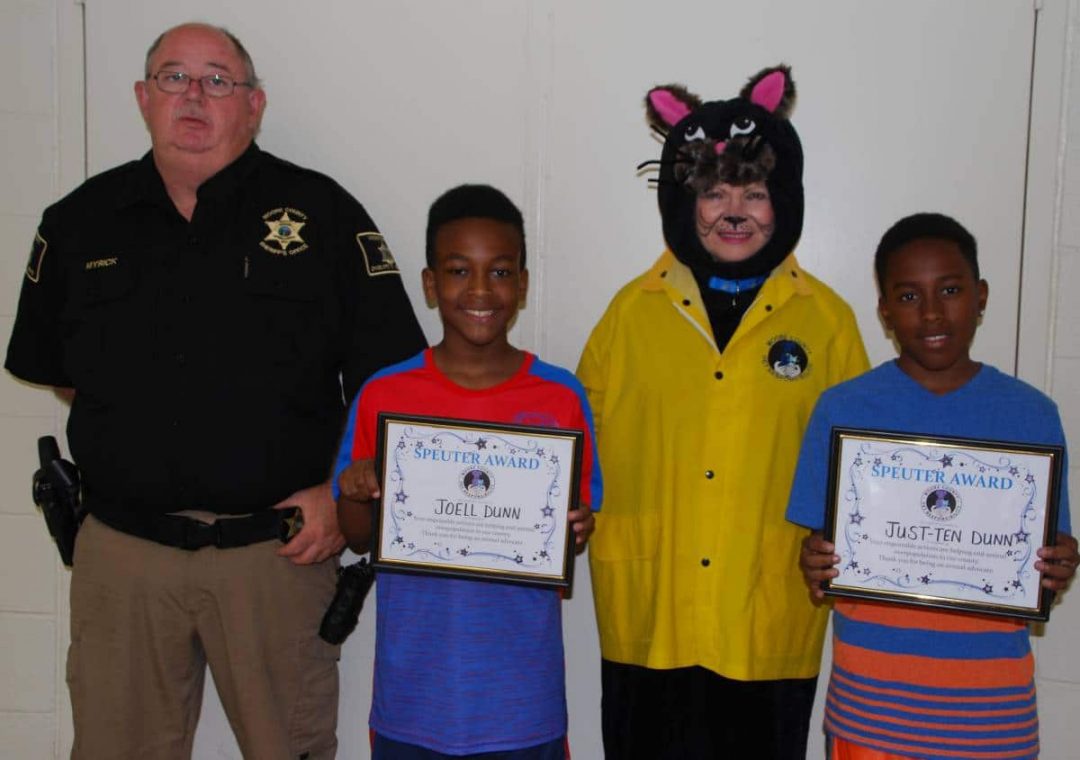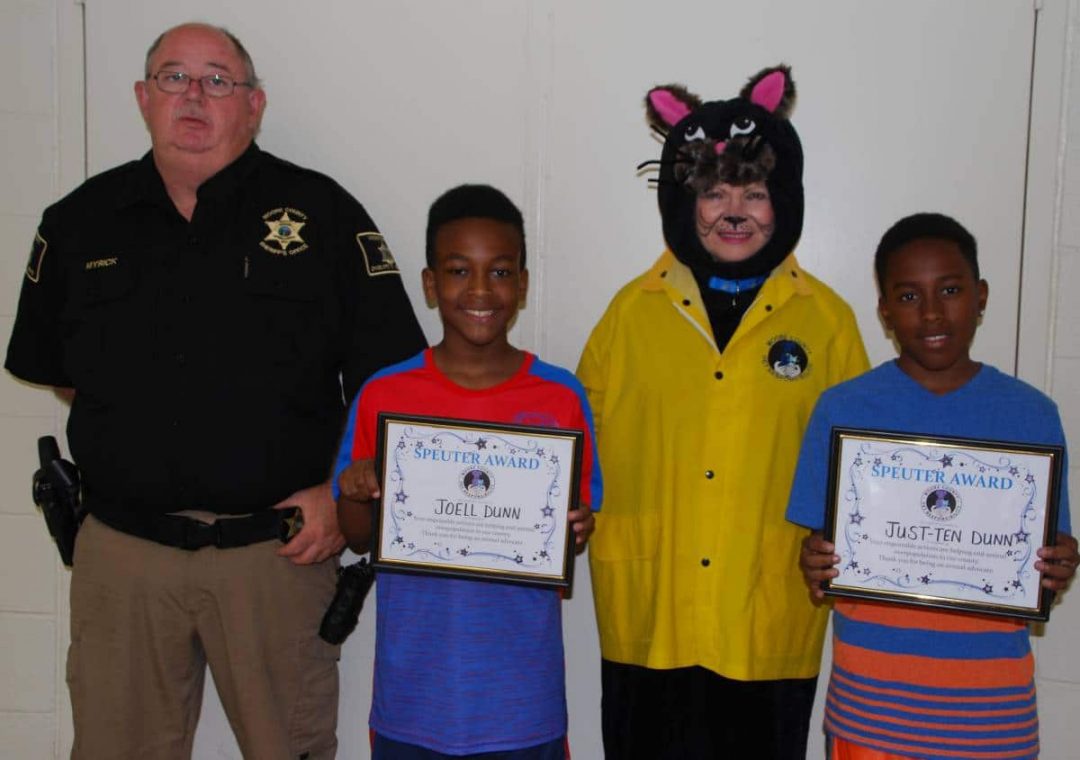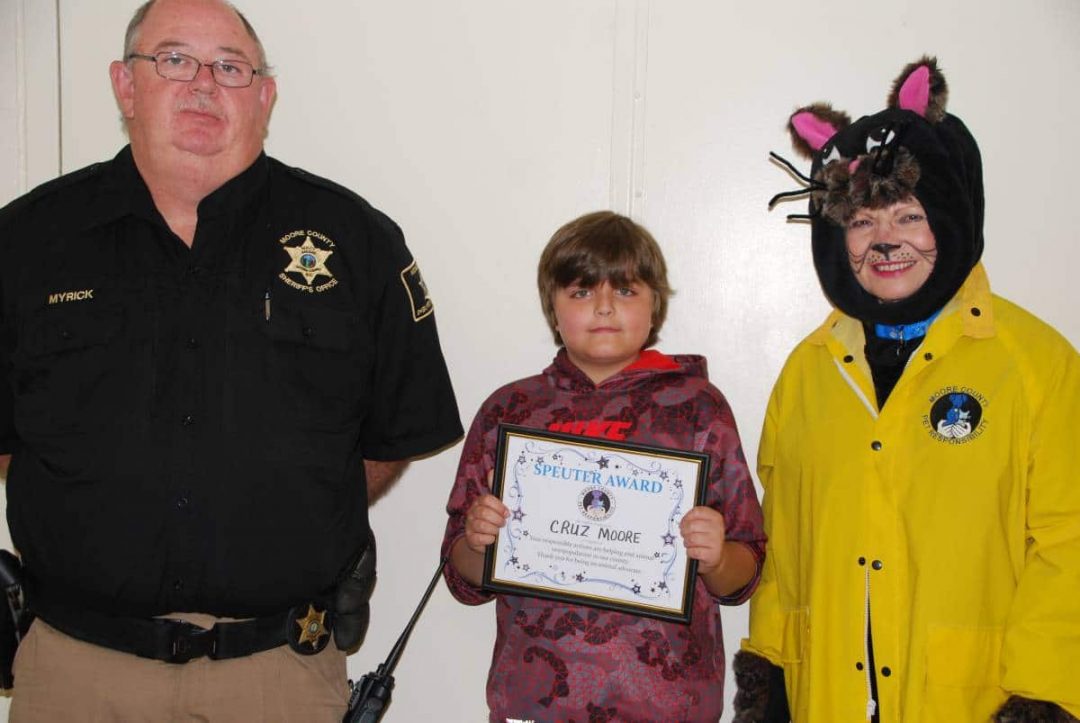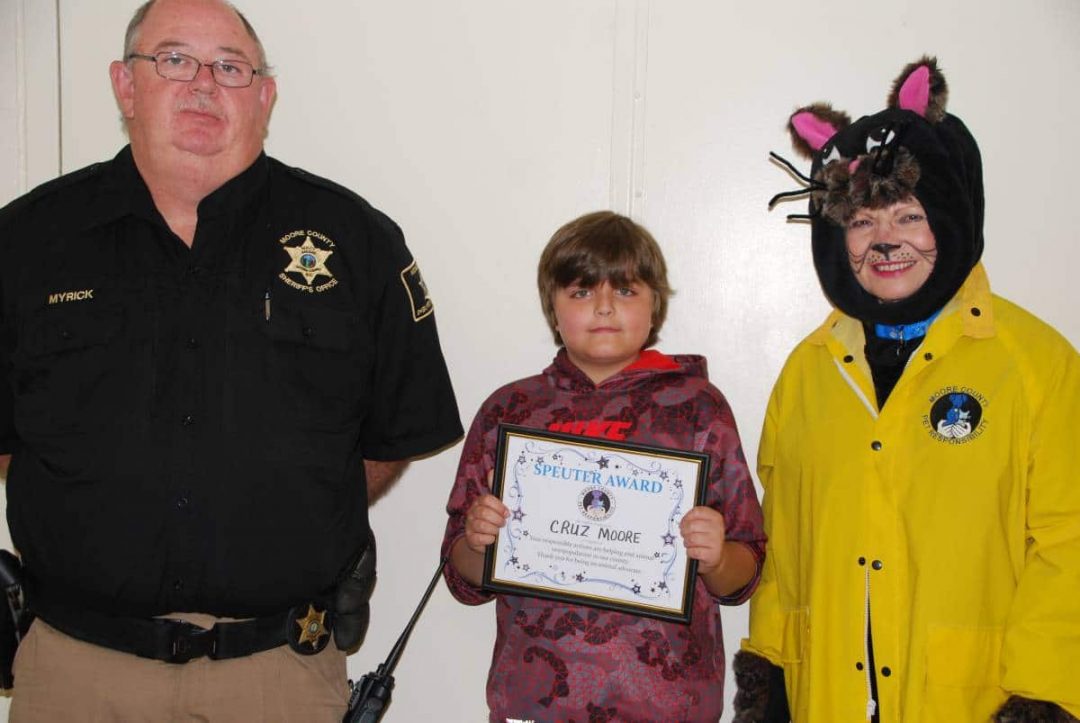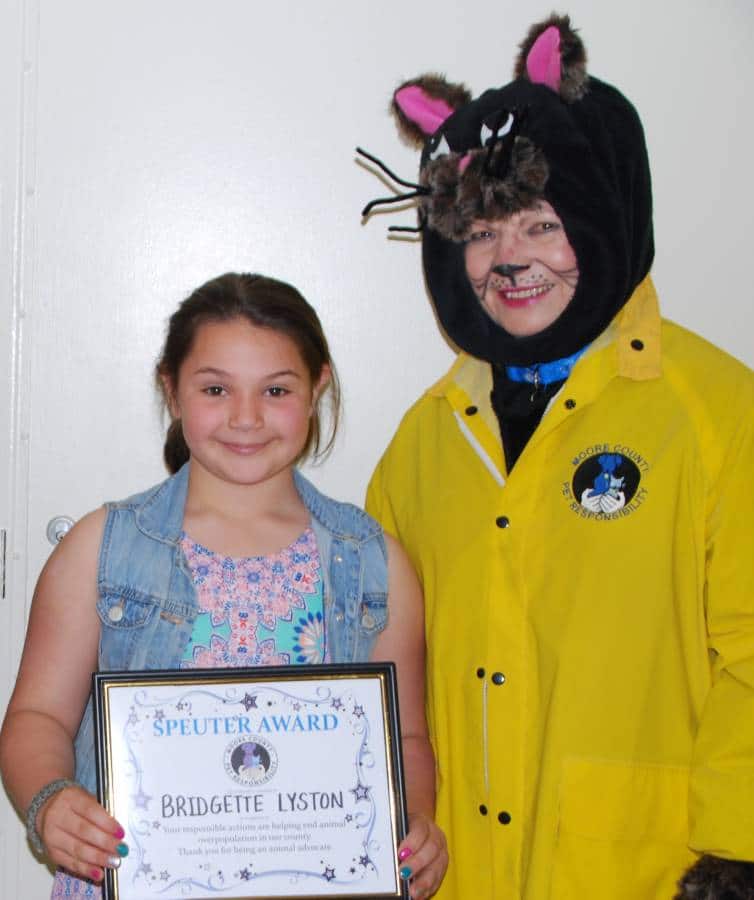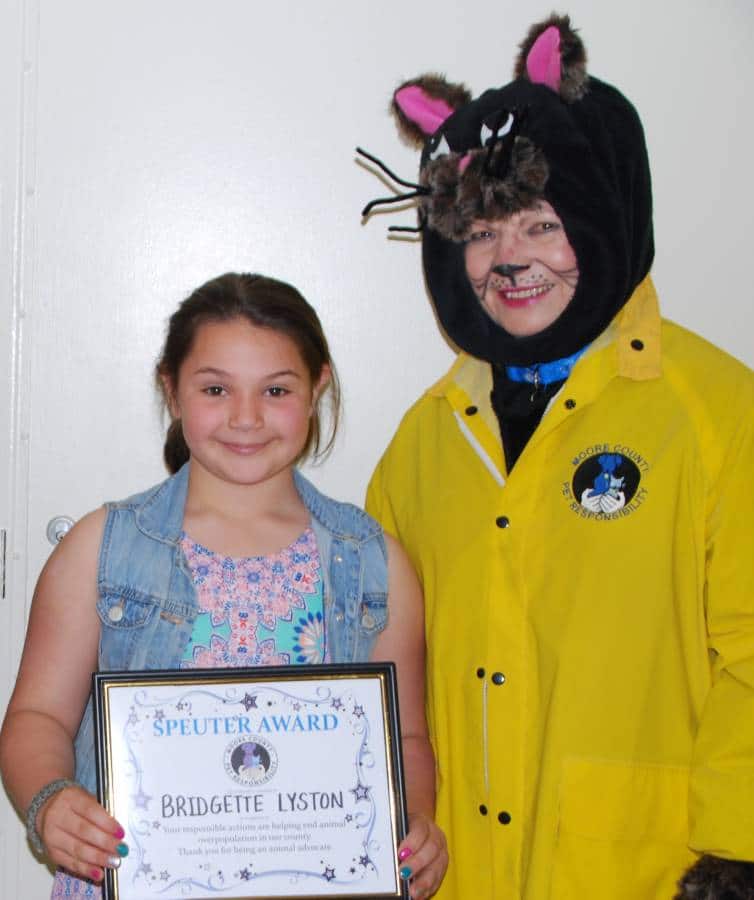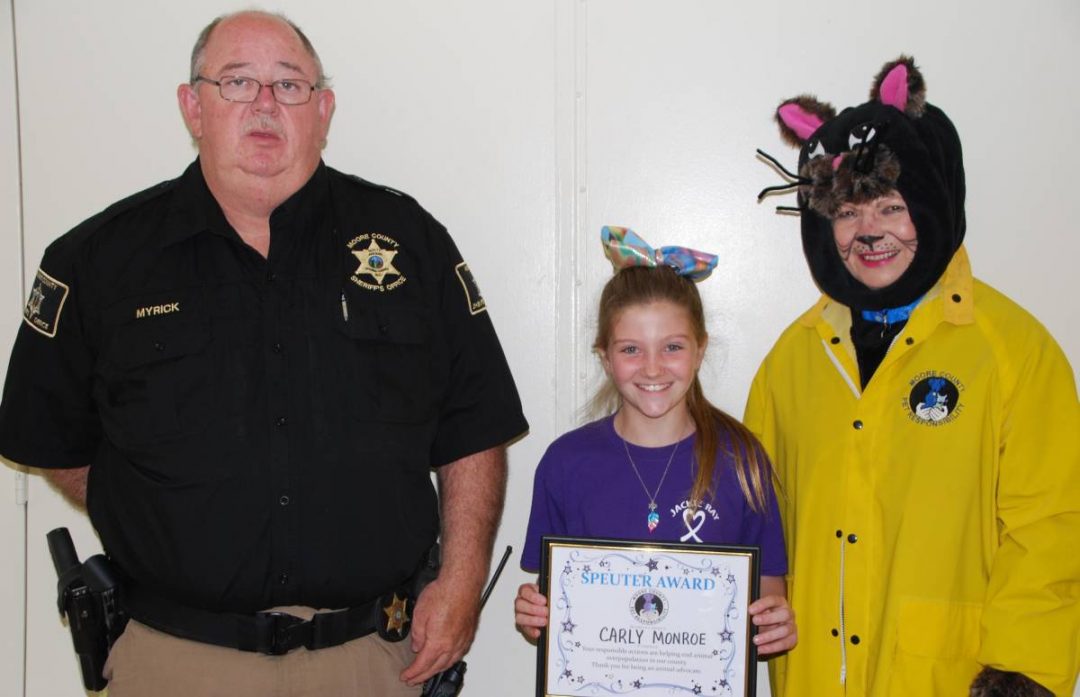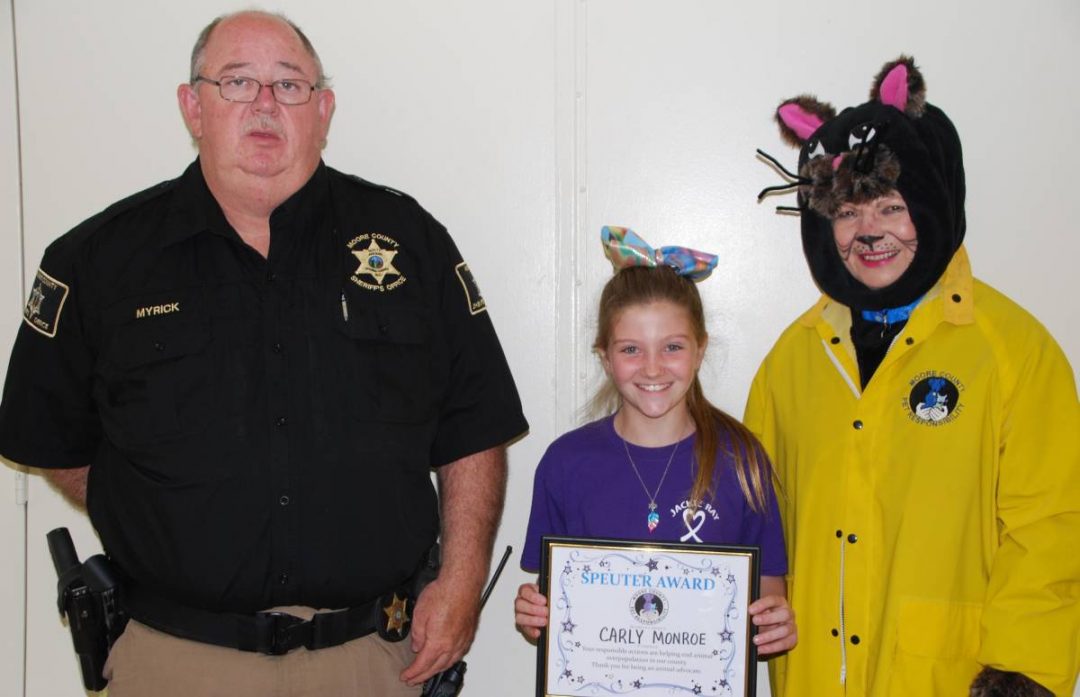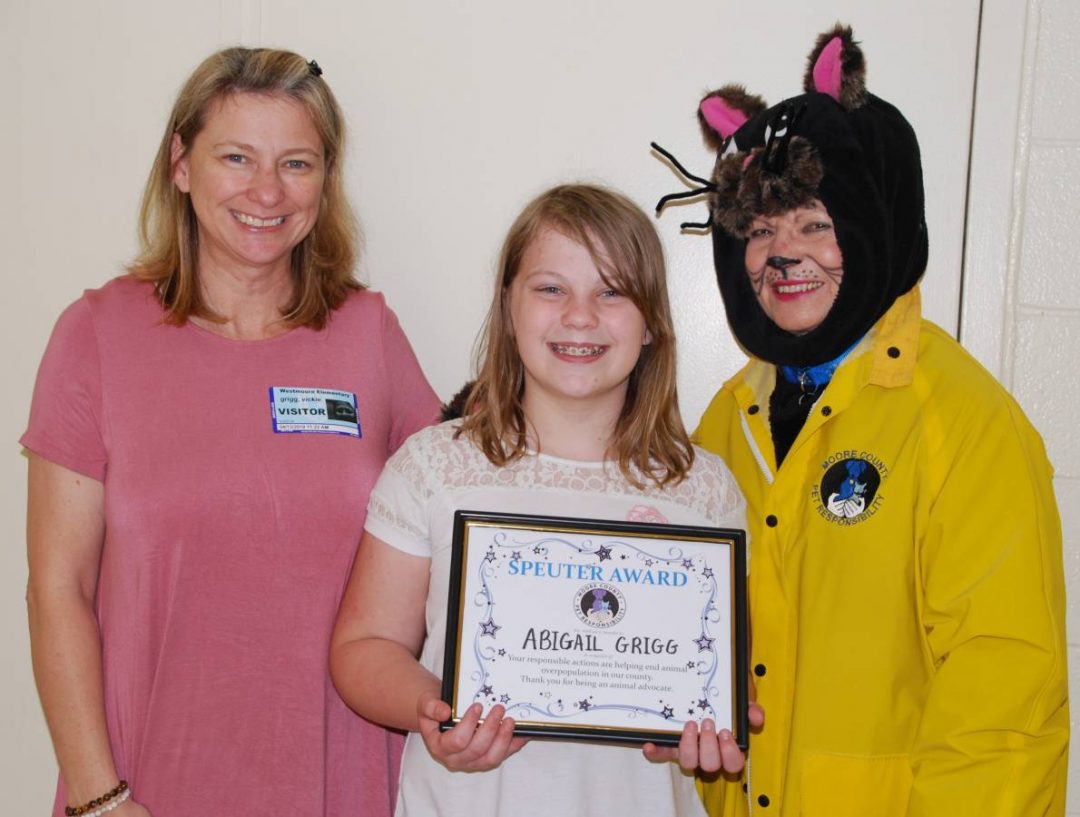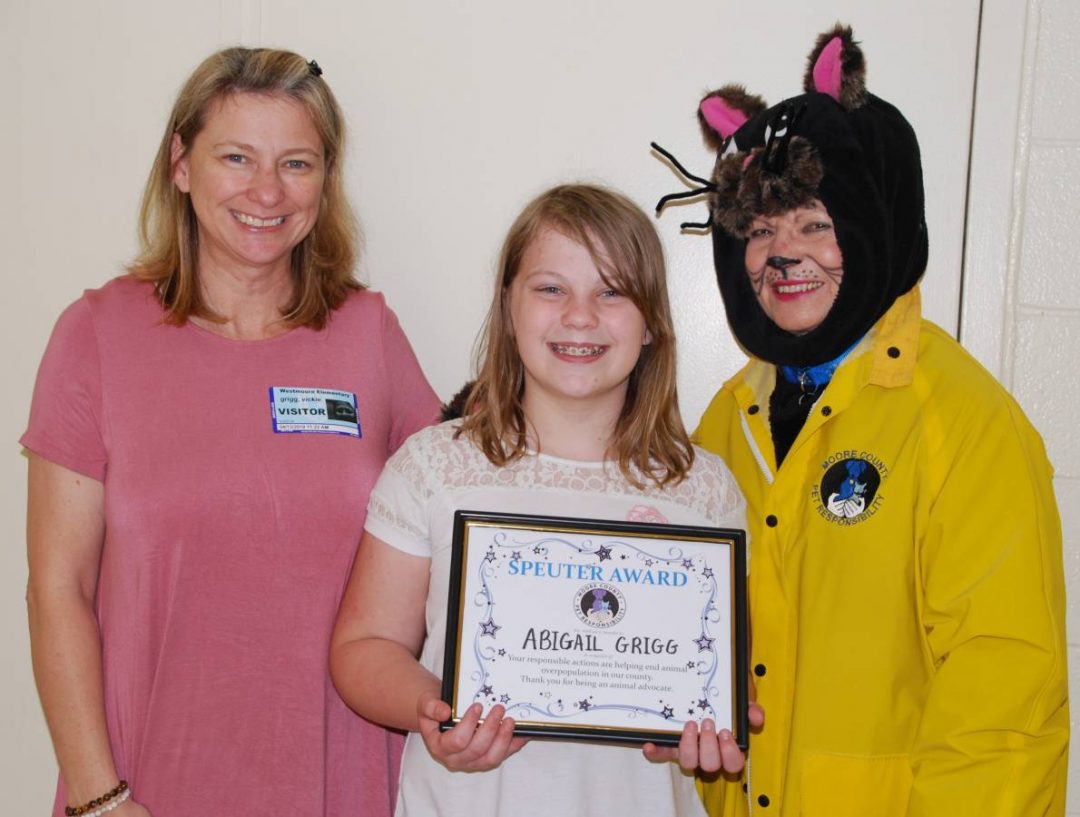 Westmoore Elementary 2018-2019
2-Bonnies-ready-to-greet-the-children
4-Christie-confers-with-a-teacher
5b-Thumbs-up-if-you-enjoyed-the-program
5c-Christie-and-Bonnie-ramp-up-the-enthusiasm
5-Christie-and-Bonnie-start-the-assembly
6-Officer-Myrick-explains-the-importance-of-the-program
7-Westmoore-students-make-a-donation-to-the-Animal-Center
8-Officer-Myrick-tells-the-students-that-the-Animal-Center-can-always-use-donations
9-Tammy-Foster-reviews-I-Can-statements
10-Tammy-Foster-asks-for-answers
11-Speuter-joins-the-assembly
12-Mary-Speuter-Smith-calls-on-the-crowd
13-Speuter-reads-her-poem
15-Speuter-lets-out-a-yowl-for-winners-of-the-story-contest
16-More-winners-yet-to-come
16-The-first-winner-holds-her-plaque
22-Speuter-story-winners-are-Dunn
23-Speuter-and-the-Dunn-winners
24-All-the-speuter-winners-in-a-row
25-One-more-pic-of-the-winners
26-Vet-tech-Sophia-explains-her-job
27-Vet-tech-Sophia-gets-animated
28-Sophia-shows-her-excitement
31-a-slow-approach-is-best
36-Christina-explains-the-stickers
37-the-importance-of-advocacy
40-the-students-take-a-stand
41-Everyone-makes-the-promise
44-Speuter-winner-Philomena-Manning
45-Speuter-winners-Just-Ten-and-Joel-Dunn
46-Speuter-winner-Cruz-Moore
47-Speuter-winner-Bridgette-Lyston
48-Speuter-winner-Carly-Monroe
49-Speuter-winner-Abigail-Grigg