The End of the School Year But Not of Pet Advocacy at Pinehurst Elementary
The Pinehurst Elementary fourth grade students celebrated the completion of their Pet Responsibility program at the end of the 2018-2019 school year. However, they will carry the message of animal advocacy in their hearts into the summer and for many years to come.
The students gathered for an Assembly to celebrate everything they had learned; information about the importance of caring for their pets, including feeding, health care, training, spaying and neutering, exercise and sharing love.
The students' first act of advocacy was to design artwork on bags to be used for dispensing information and medication for pets discharged from the Spay and Neuter Veterinary Clinic of the Sandhills. Several of the students were recognized for exceptional messages and artwork representing the basic concepts of pet responsibility. Students recognized for exceptional clinic bags were Emma T., Maggie M., Samantha M., Ryan C., Sophia V., Isabella, Rose S. Madison L. and Lilea S. These students received either pet puzzles or art books with colored pencils.
The first special guest at the Assembly was Speuter, the Pet Responsibility mascot, who read a poem about her life from being abandoned to being adopted into a wonderful home. Deputy Skjellerup from the Moore County Sheriff's Department spoke to the students about the role of the Sheriff's Department in keeping pets and people safe in Moore County.
Dr. Tony Iopollo of Pinehurst Veterinary Hospital shared information about his decision to become a veterinarian, his training and the activities of a day at a veterinary hospital. Dr. Iopollo demonstrated how he examines dogs. Deke, a yellow Labrador Retriever, with his owner Ray Lizzio in attendance, was his "patient".
All the students promised to be animal advocates in the future and to remember to always care for their pets. The students received goody bags with a bookmark, pet responsibility sticker, pencil, sharpener, eraser, dog/cat finger puppet and candy.
Pinehurst students are now prepared to be advocates by sharing information about caring for pets with family, friends and neighbors.
Congratulations to all the Pinehurst fourth graders for being part of the team that makes life better for all pets!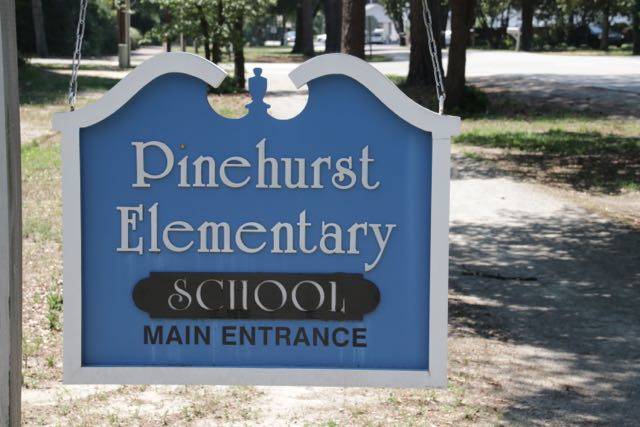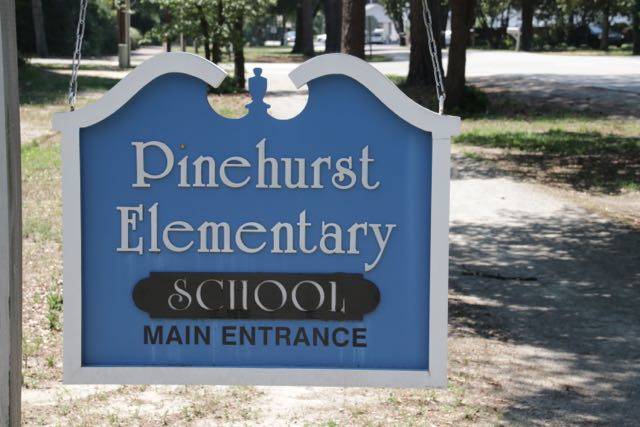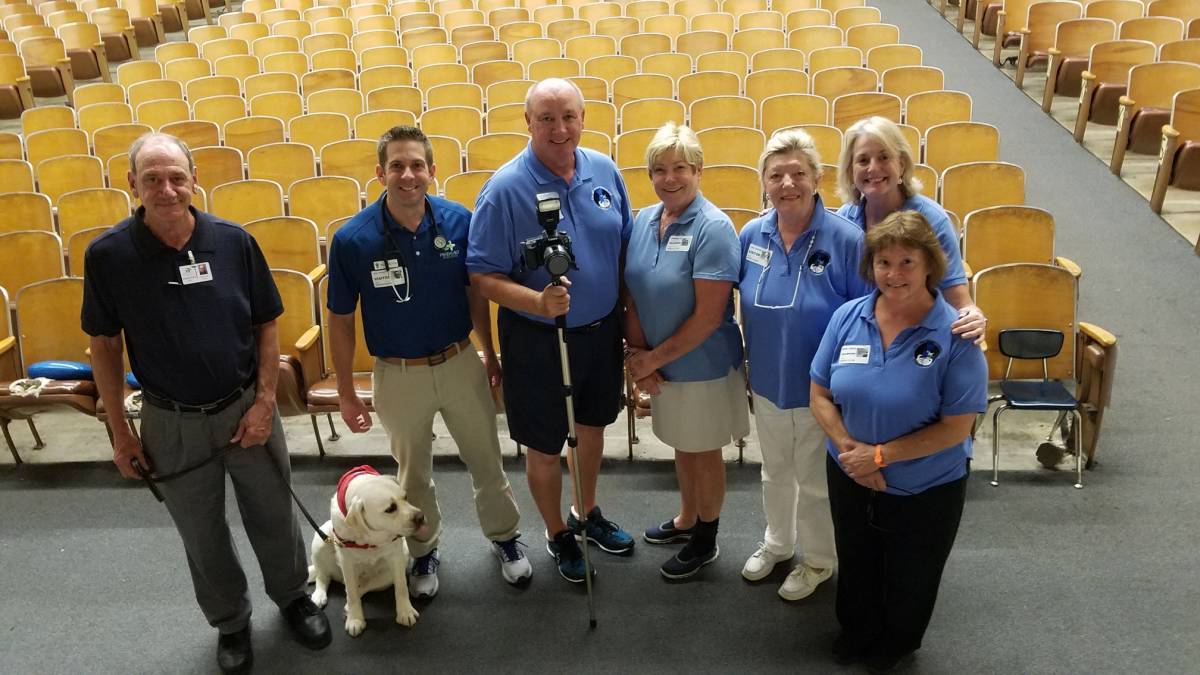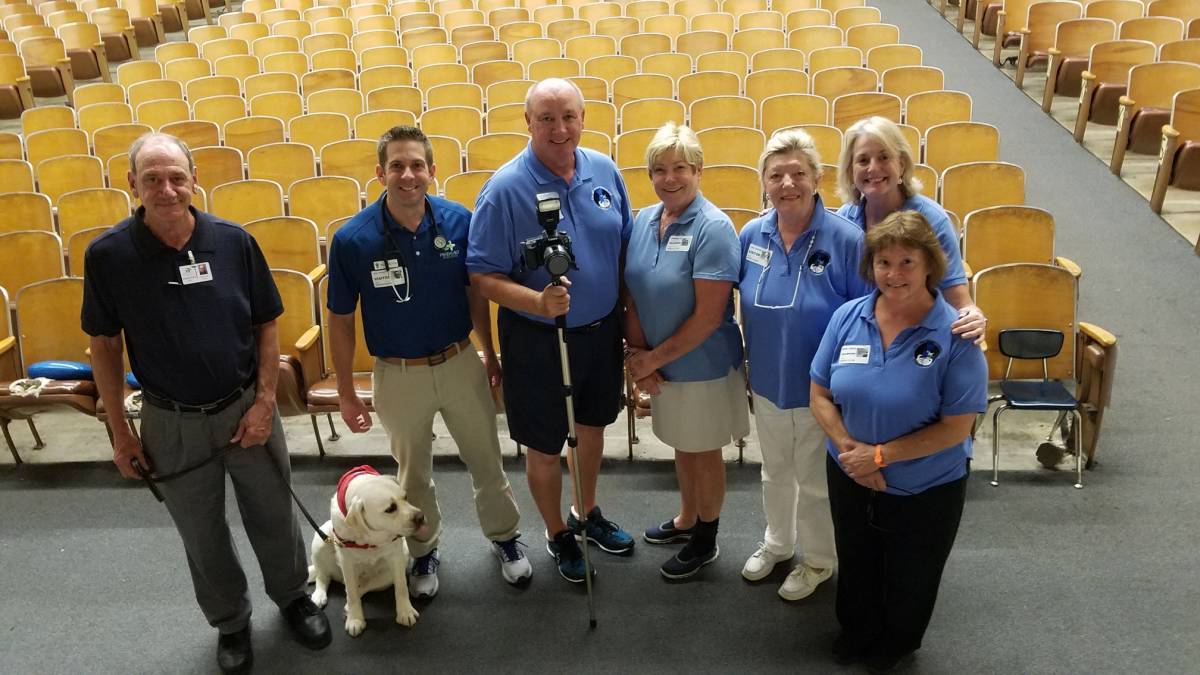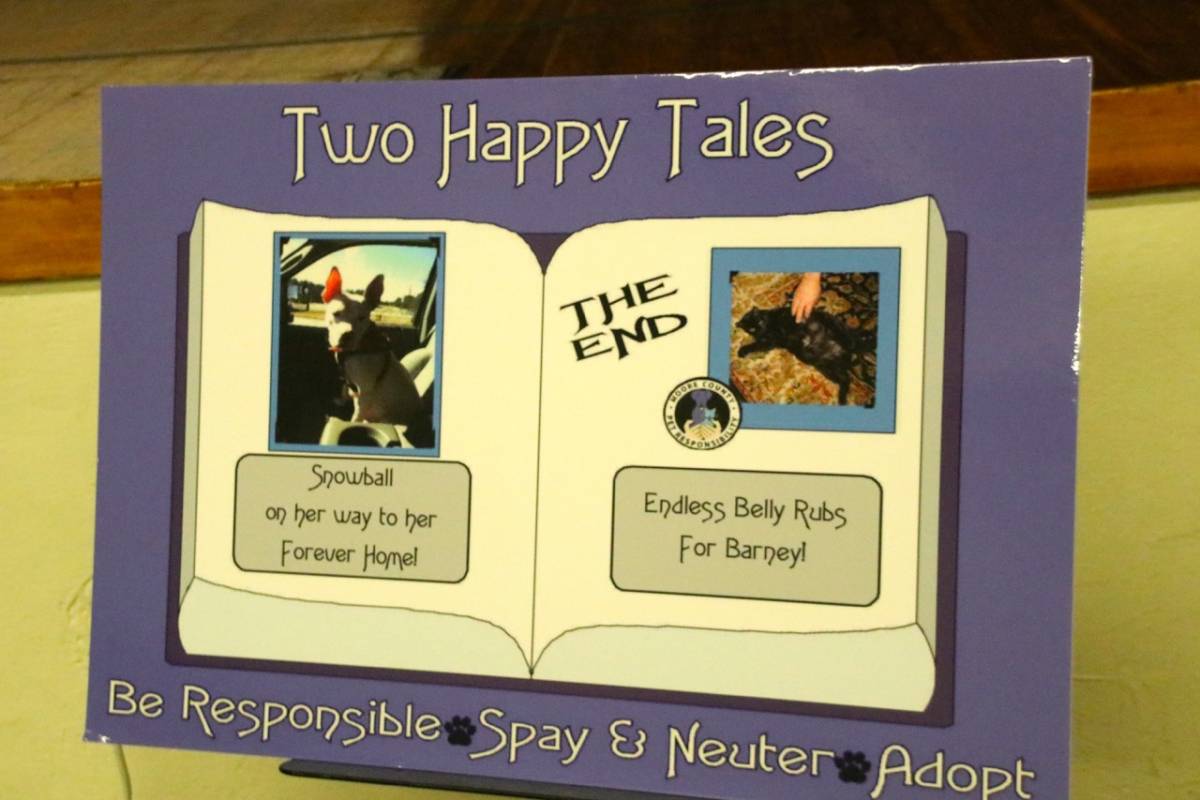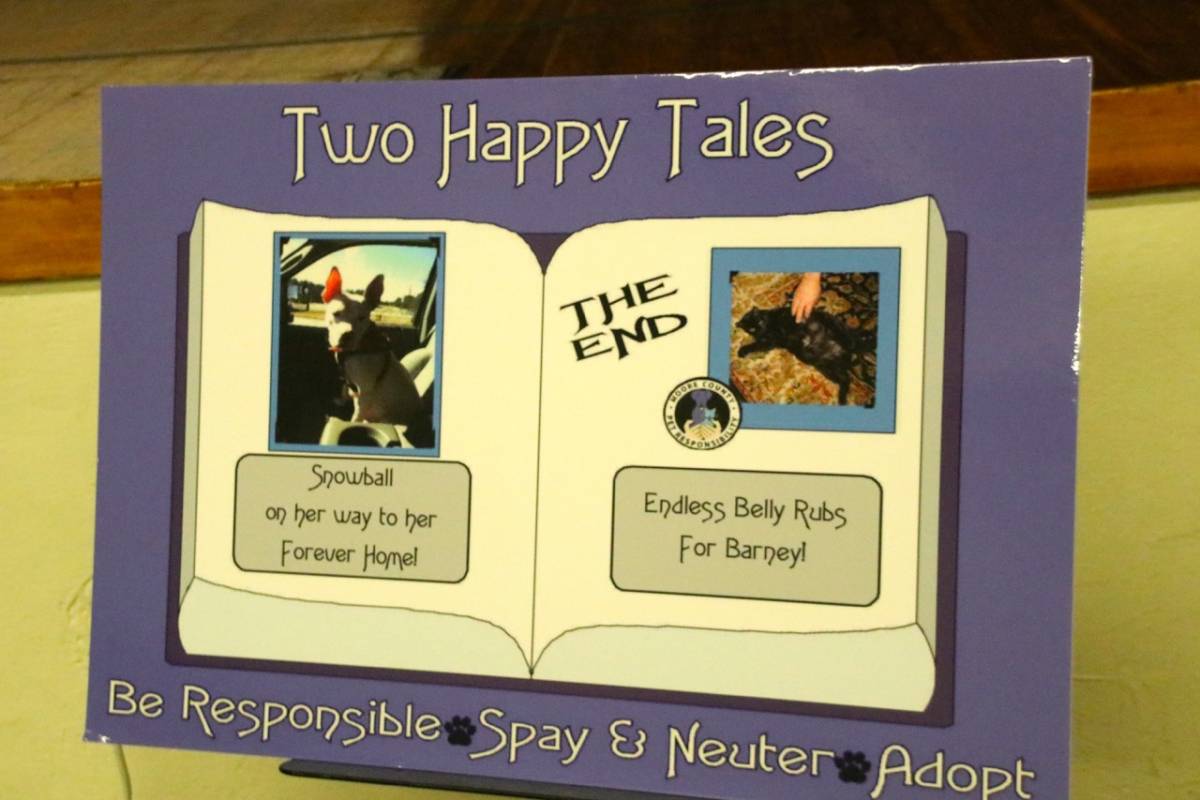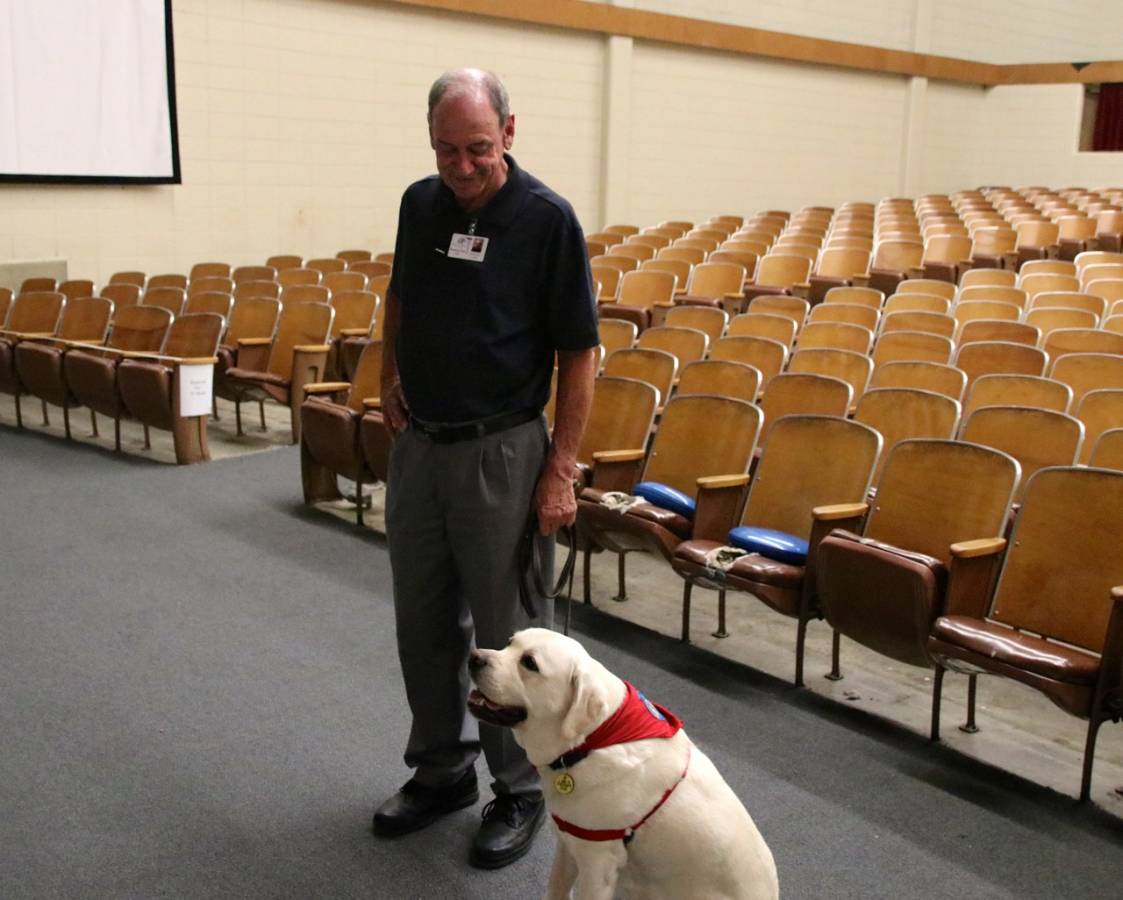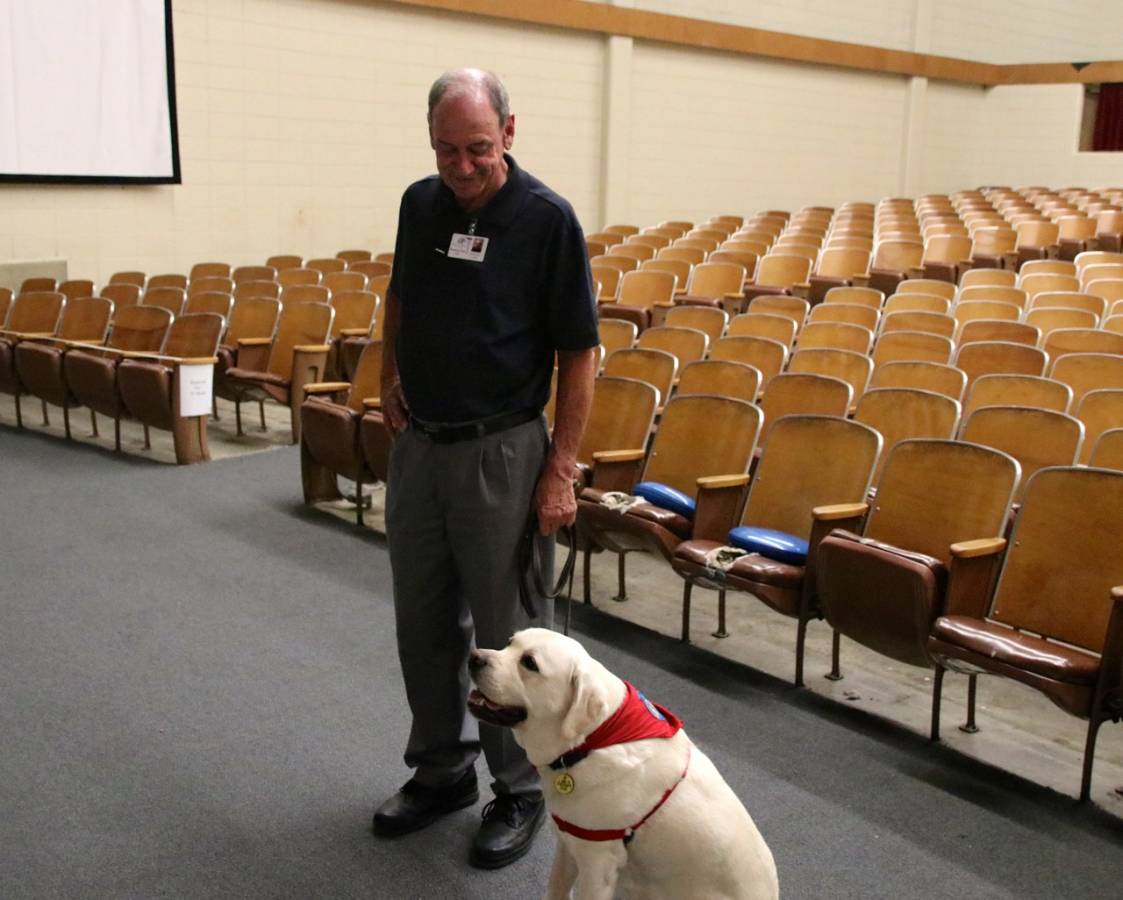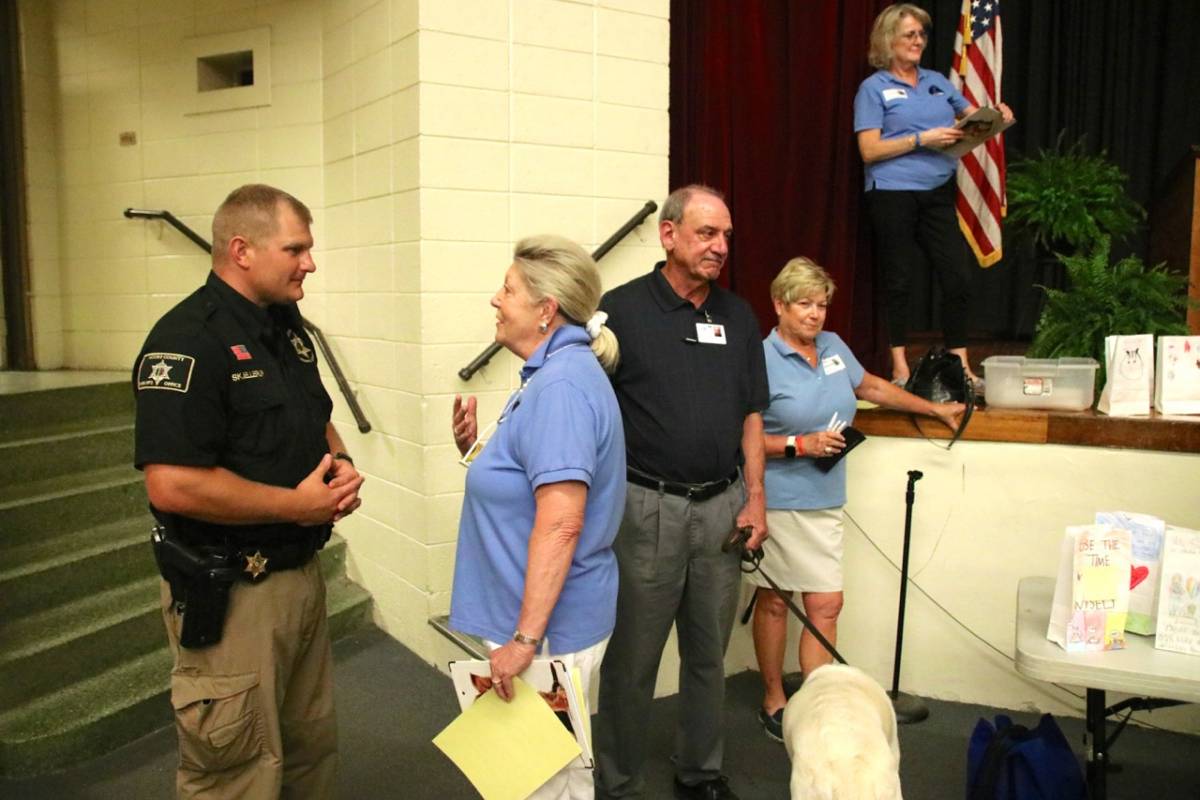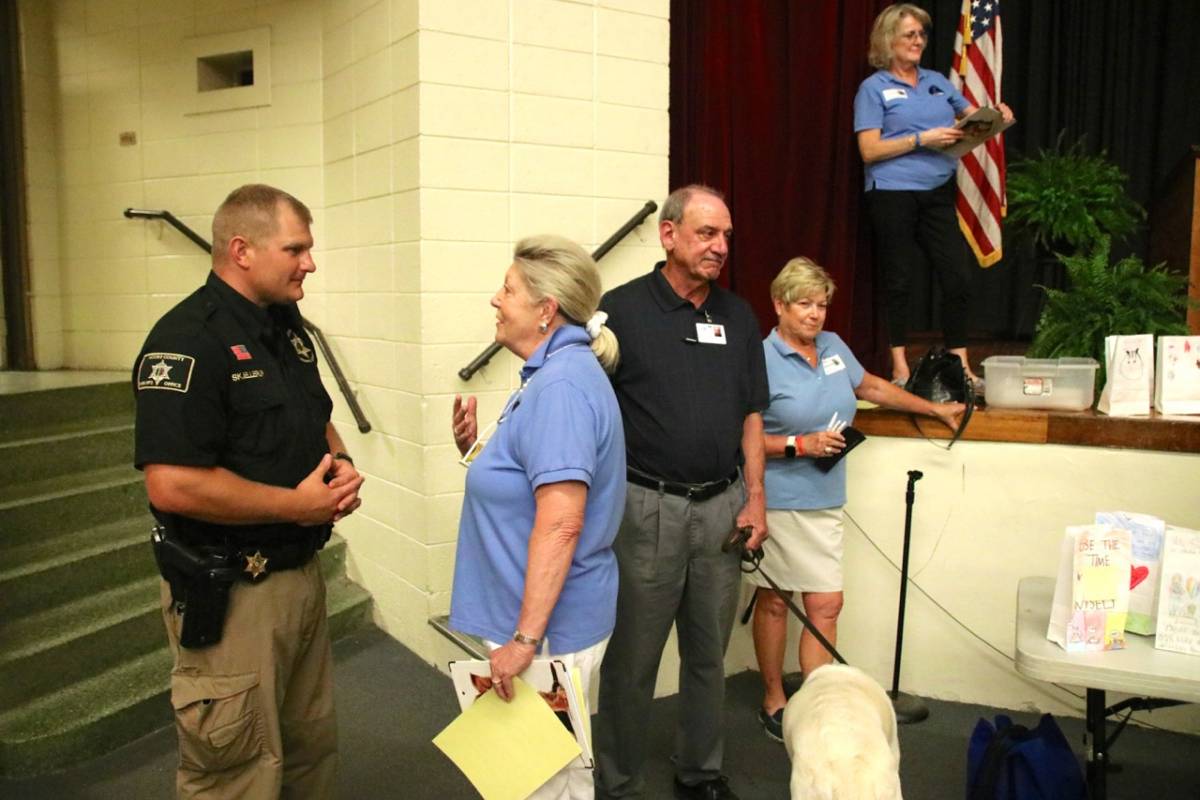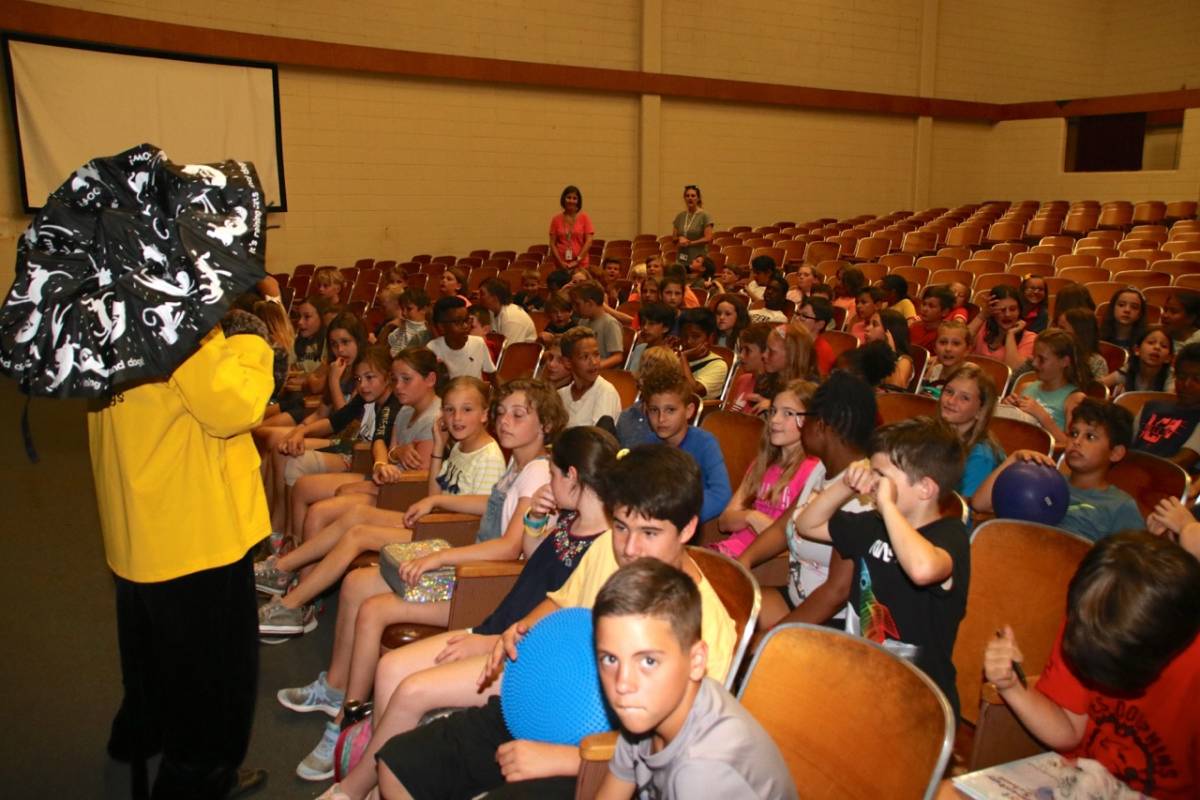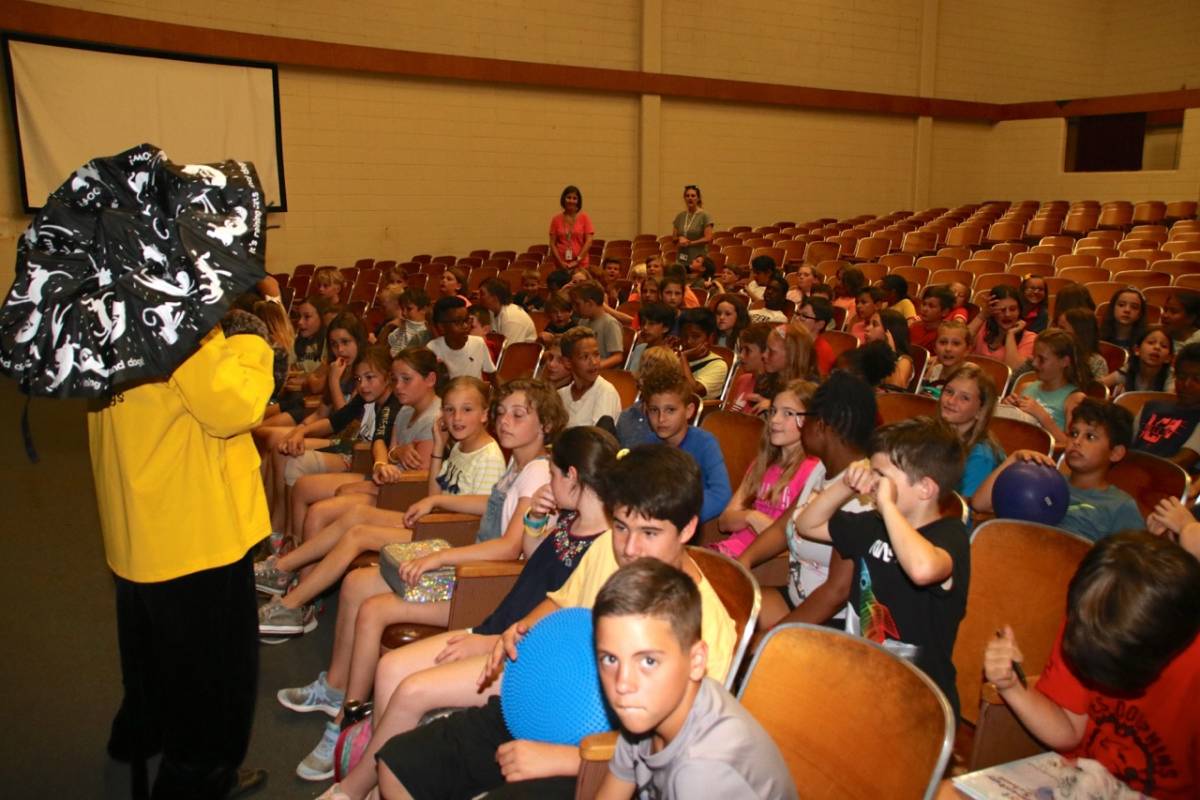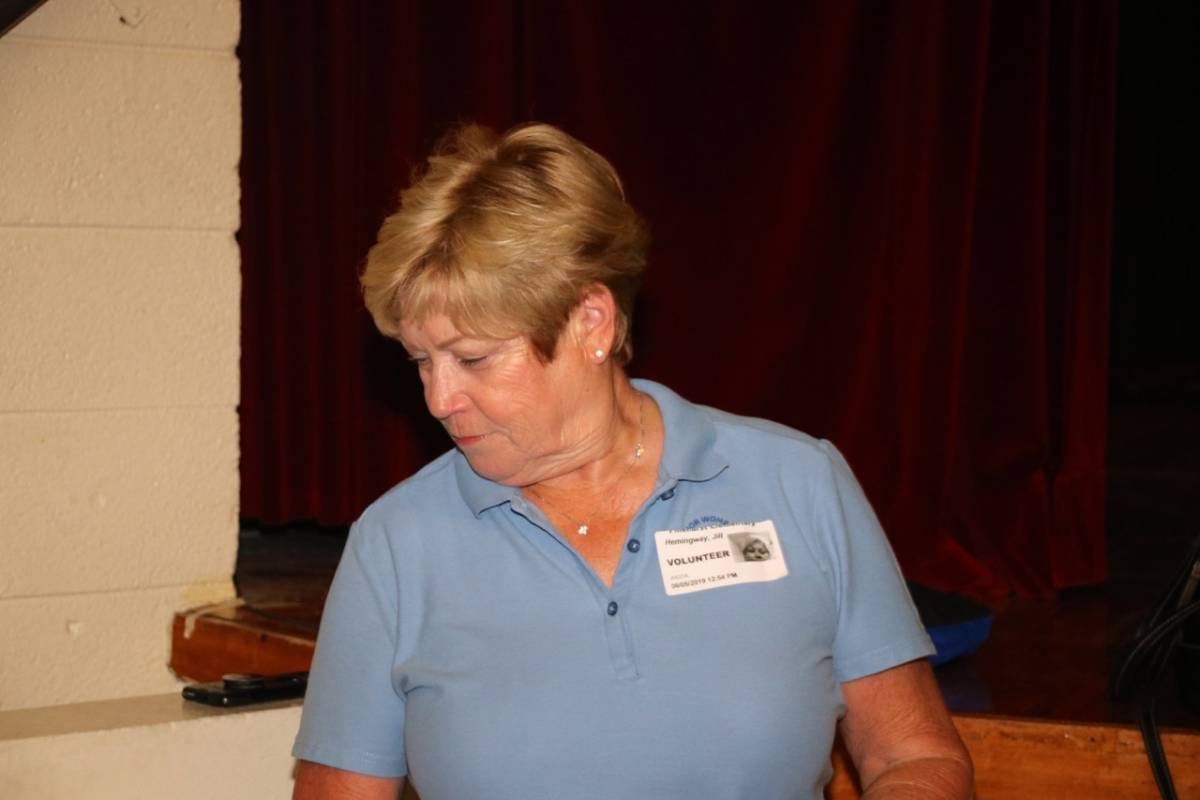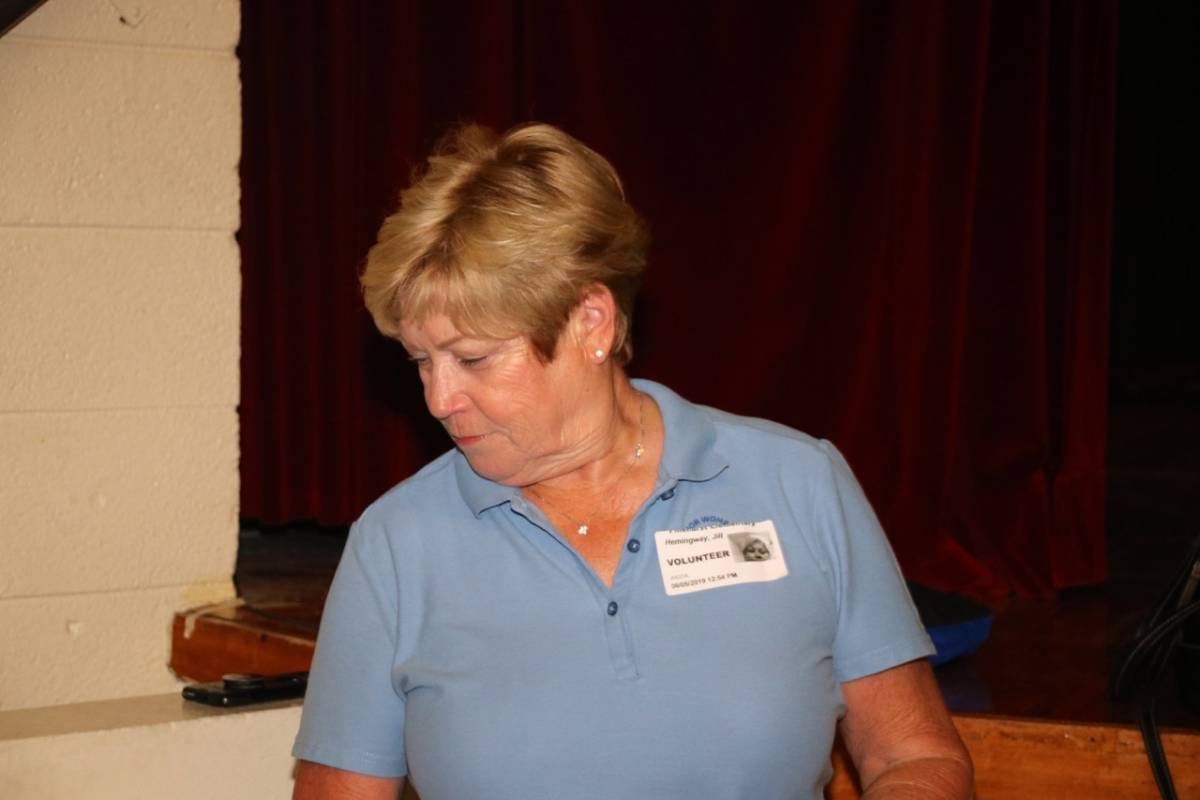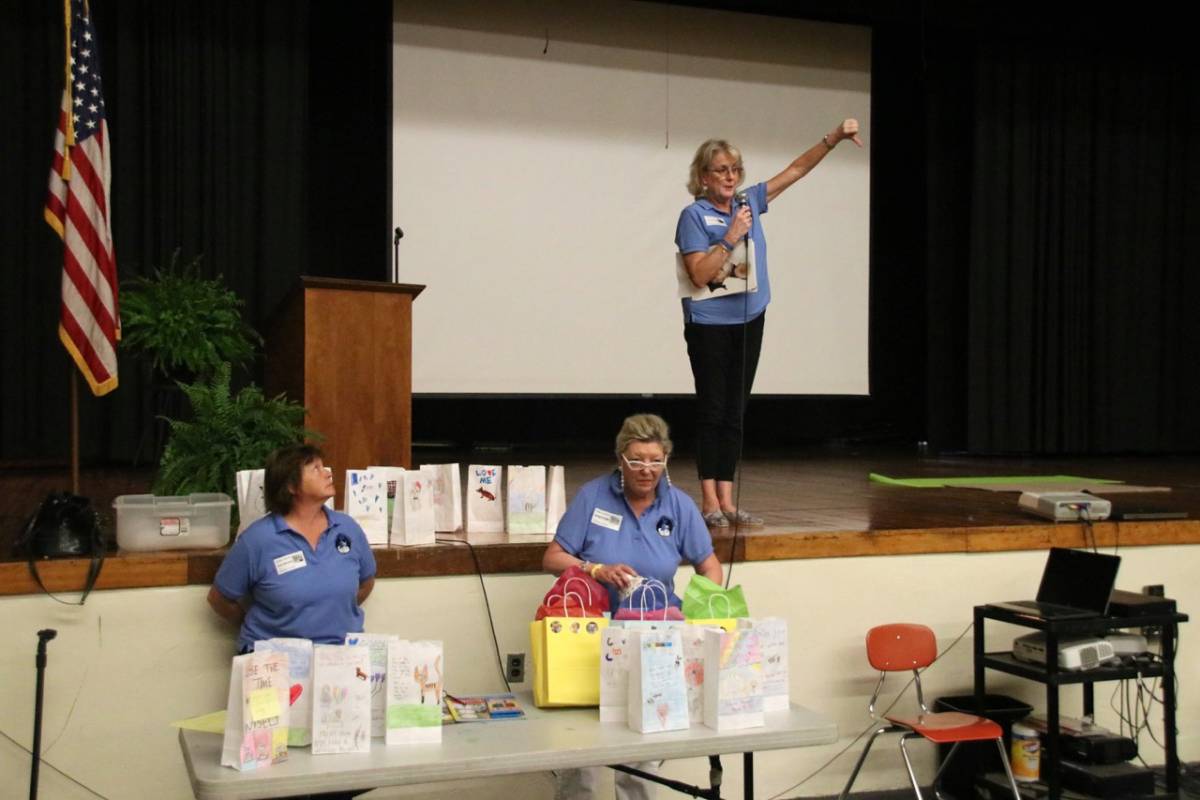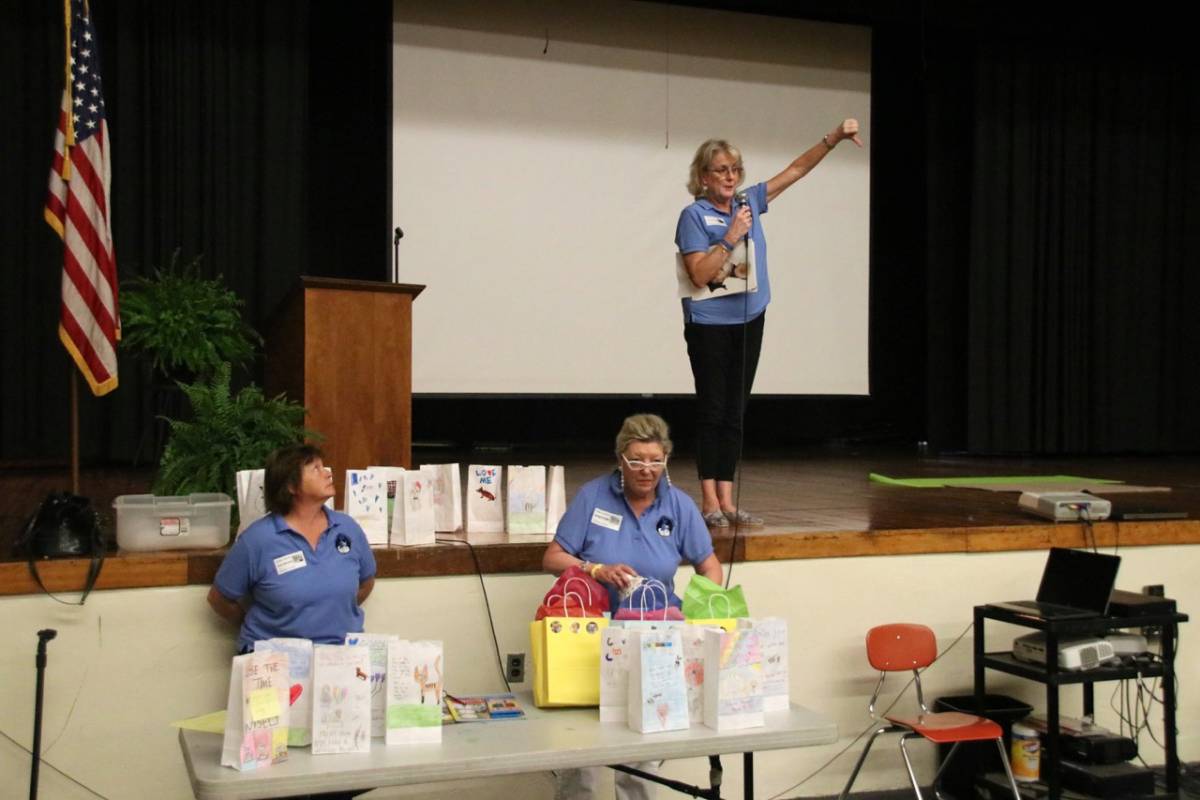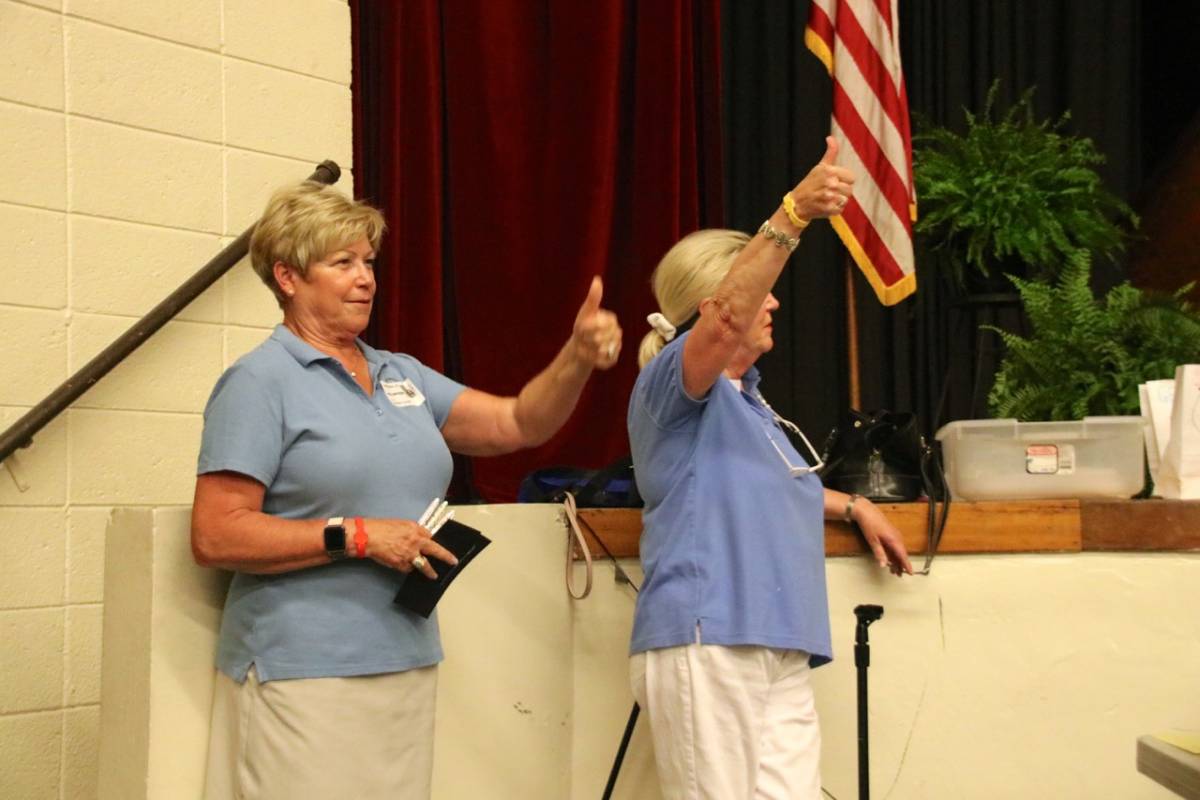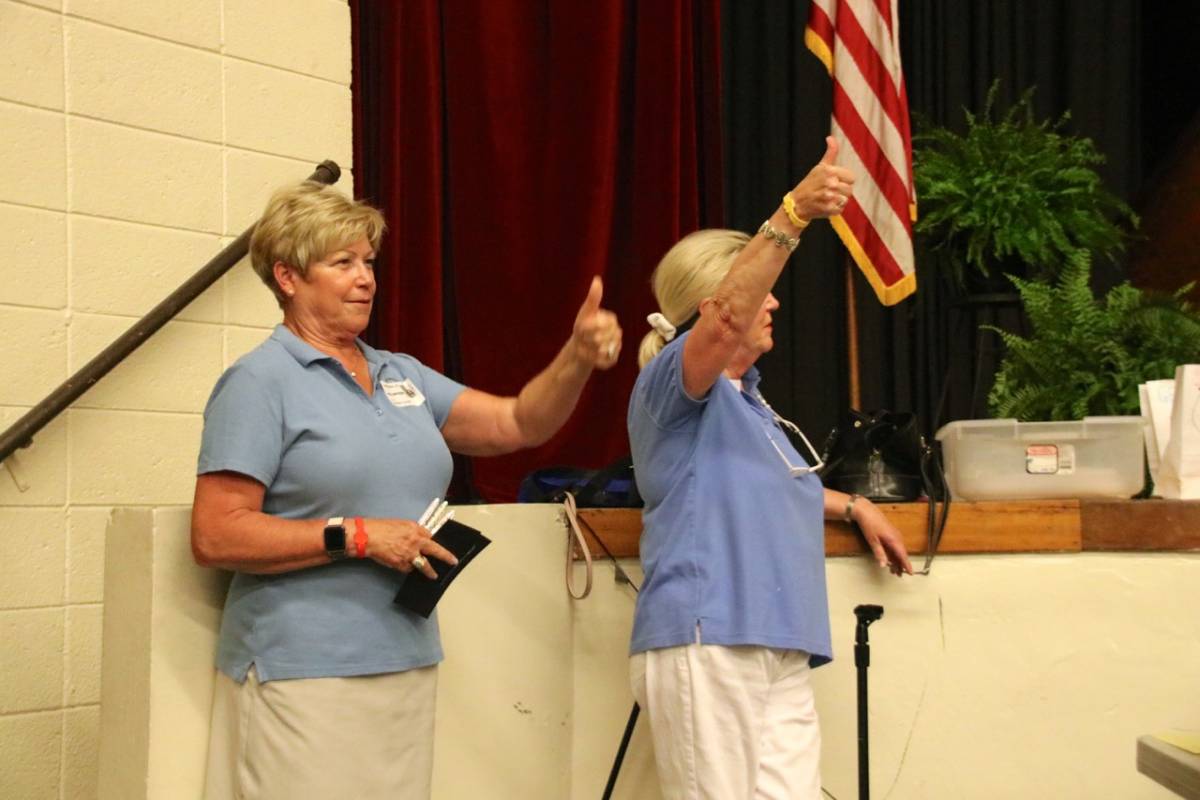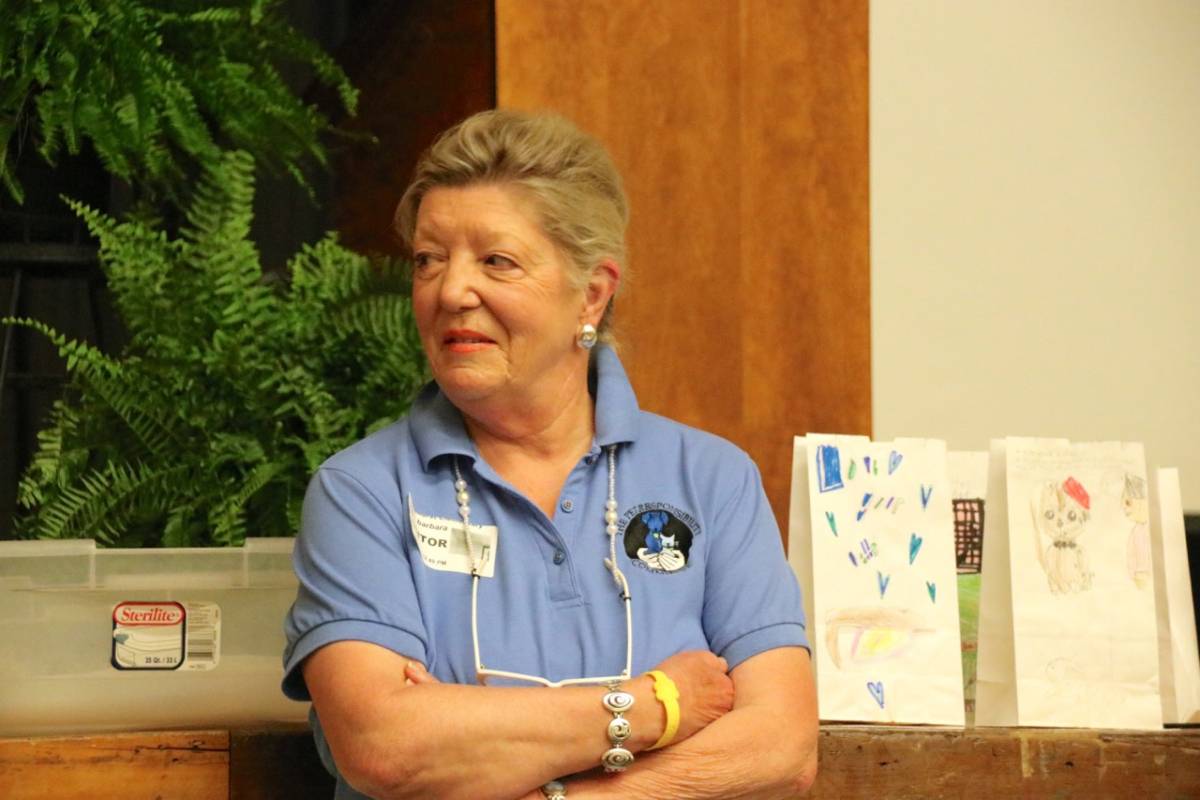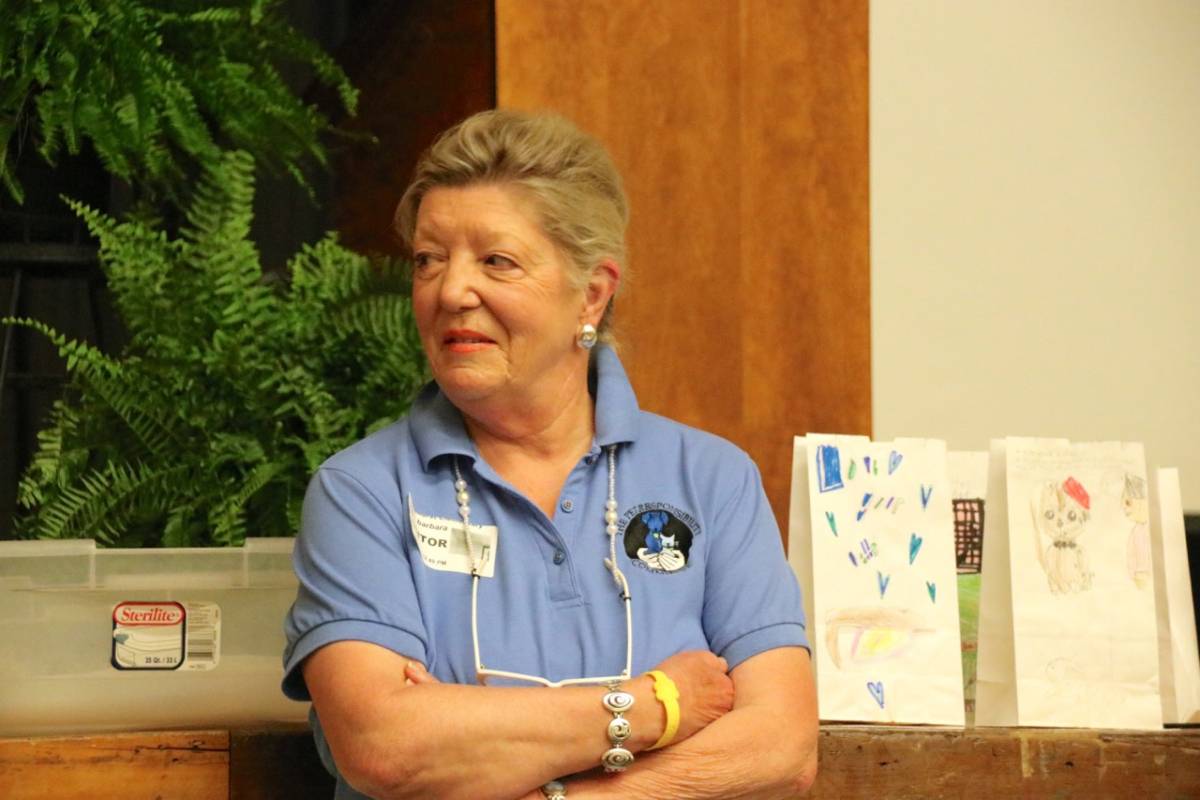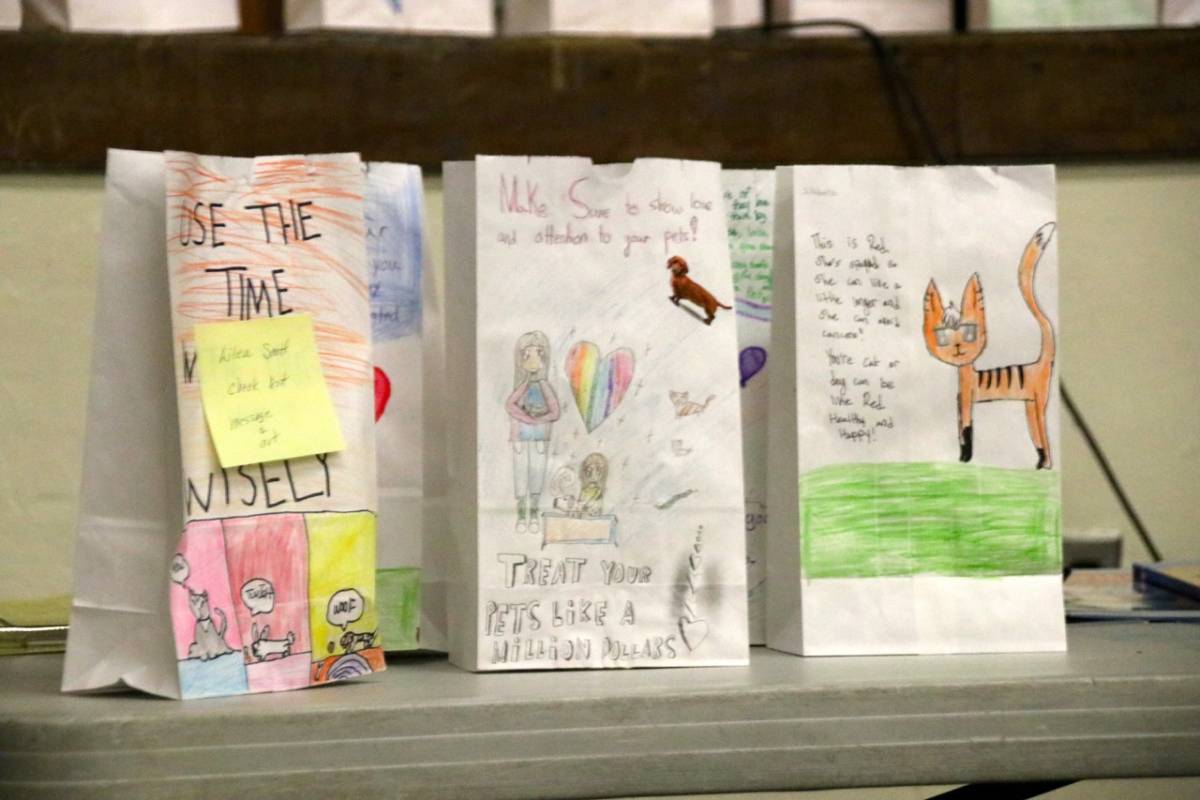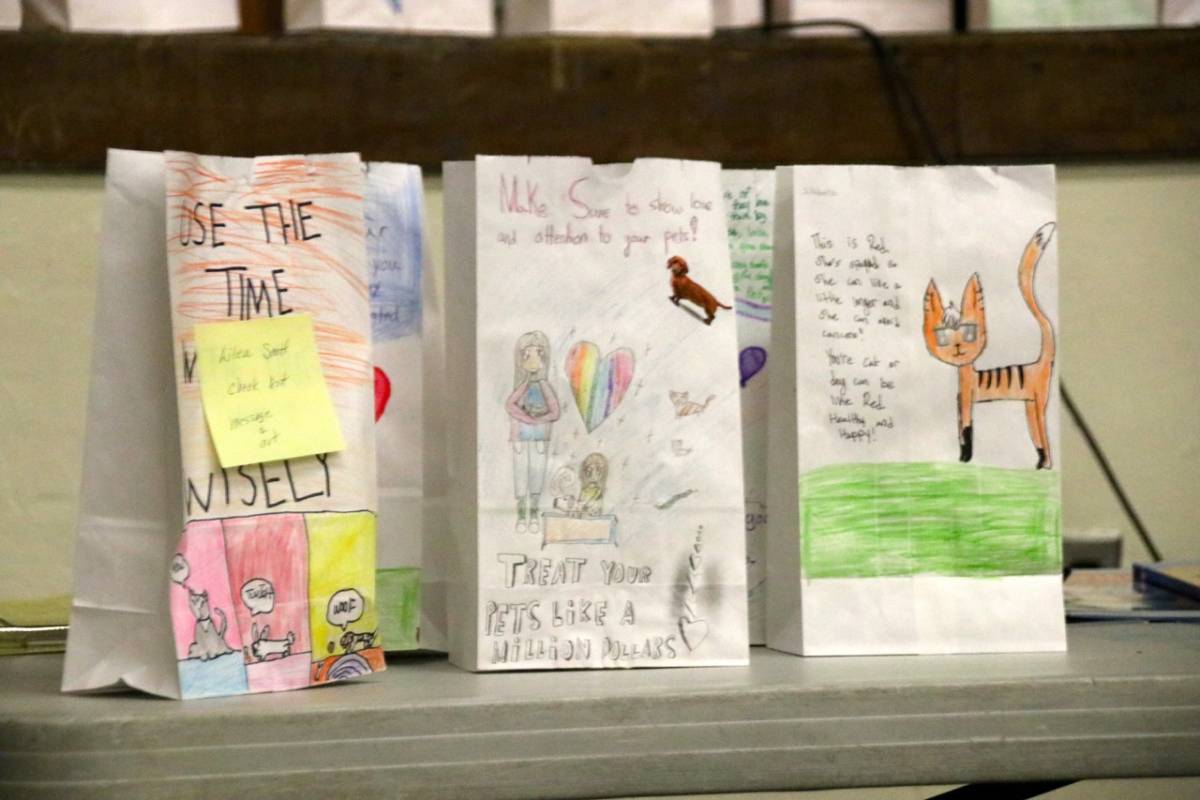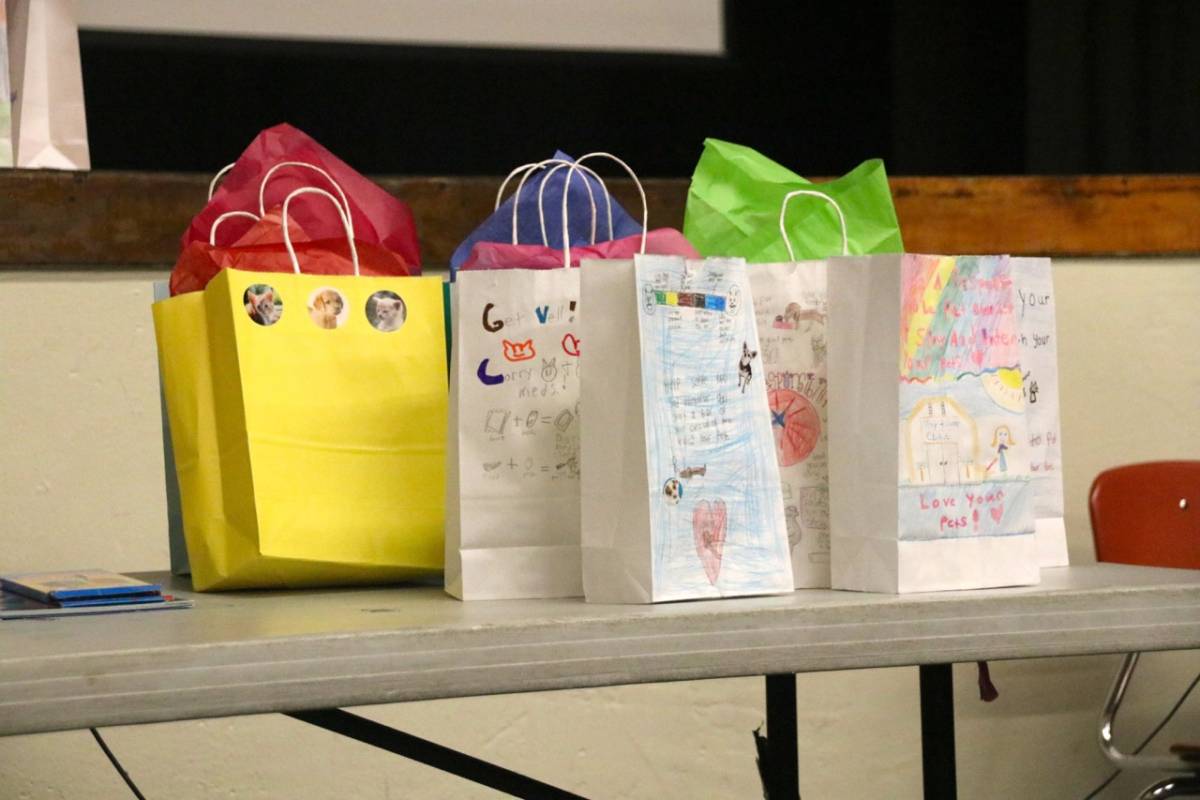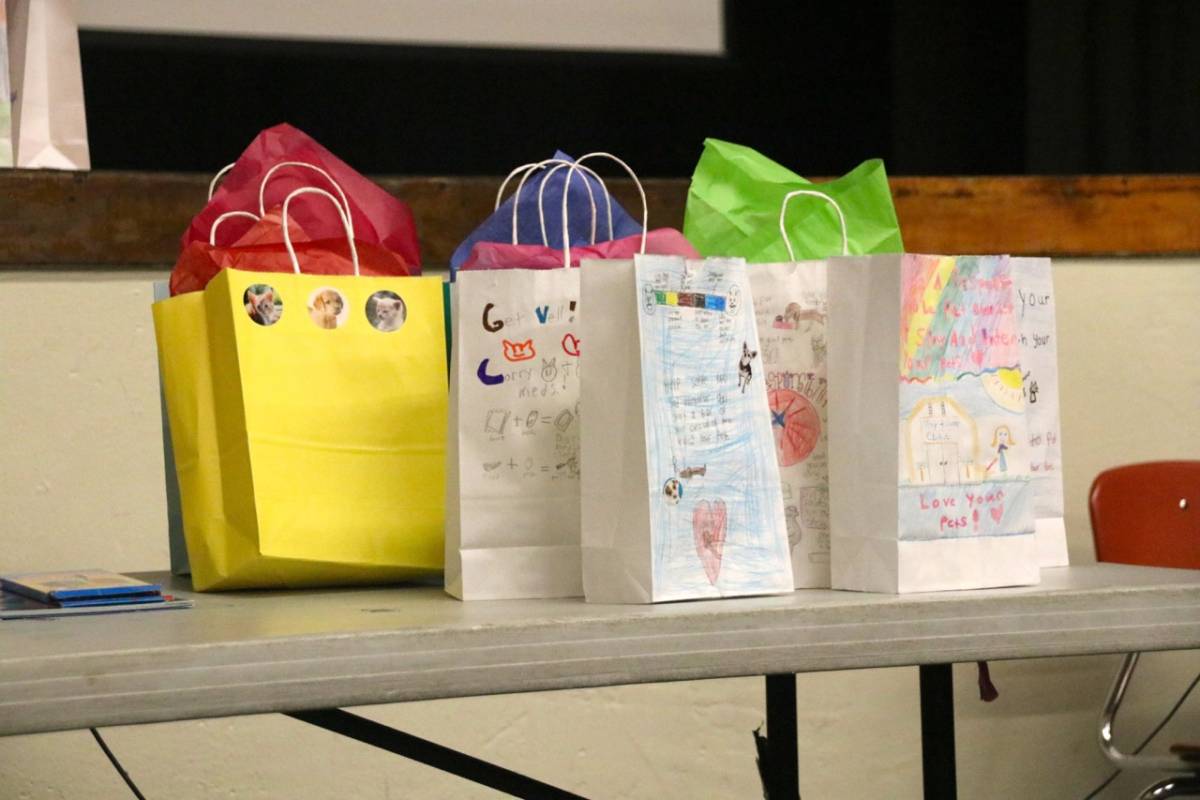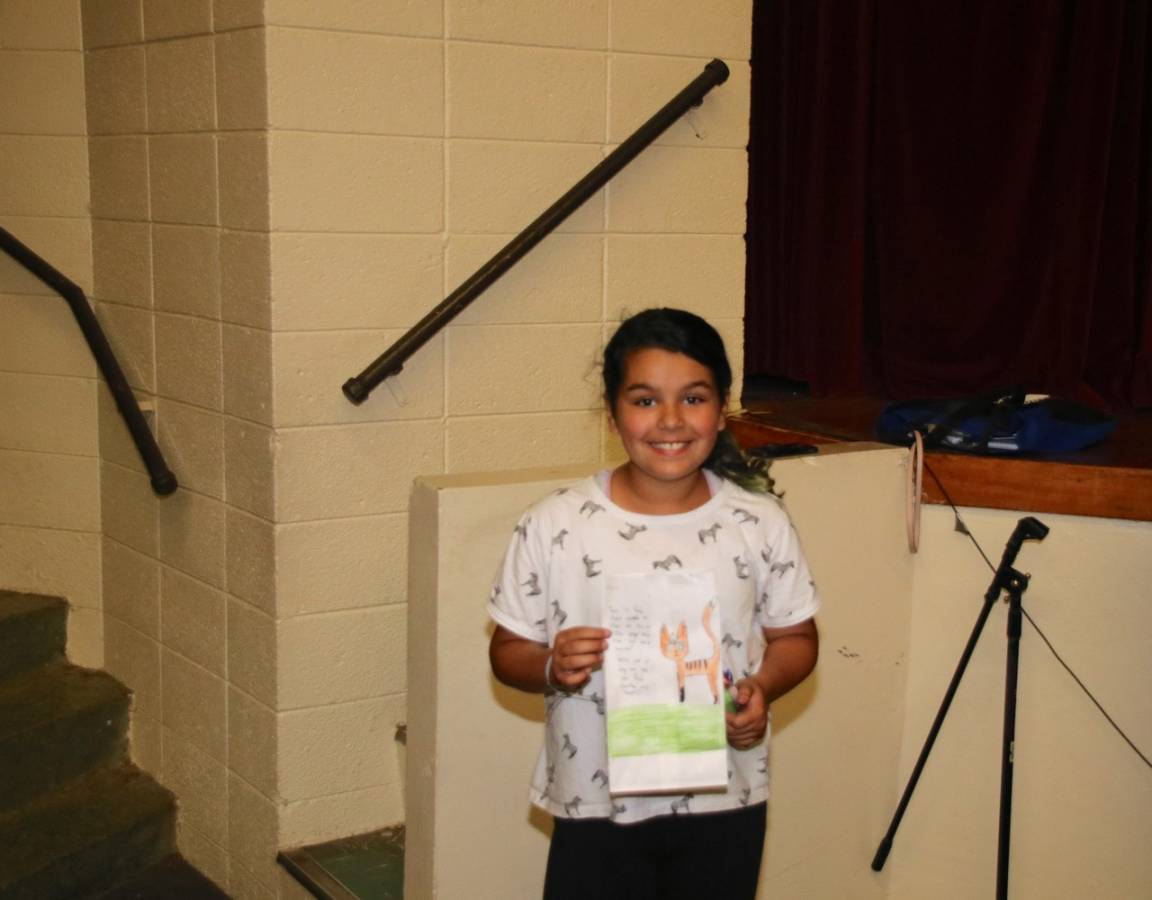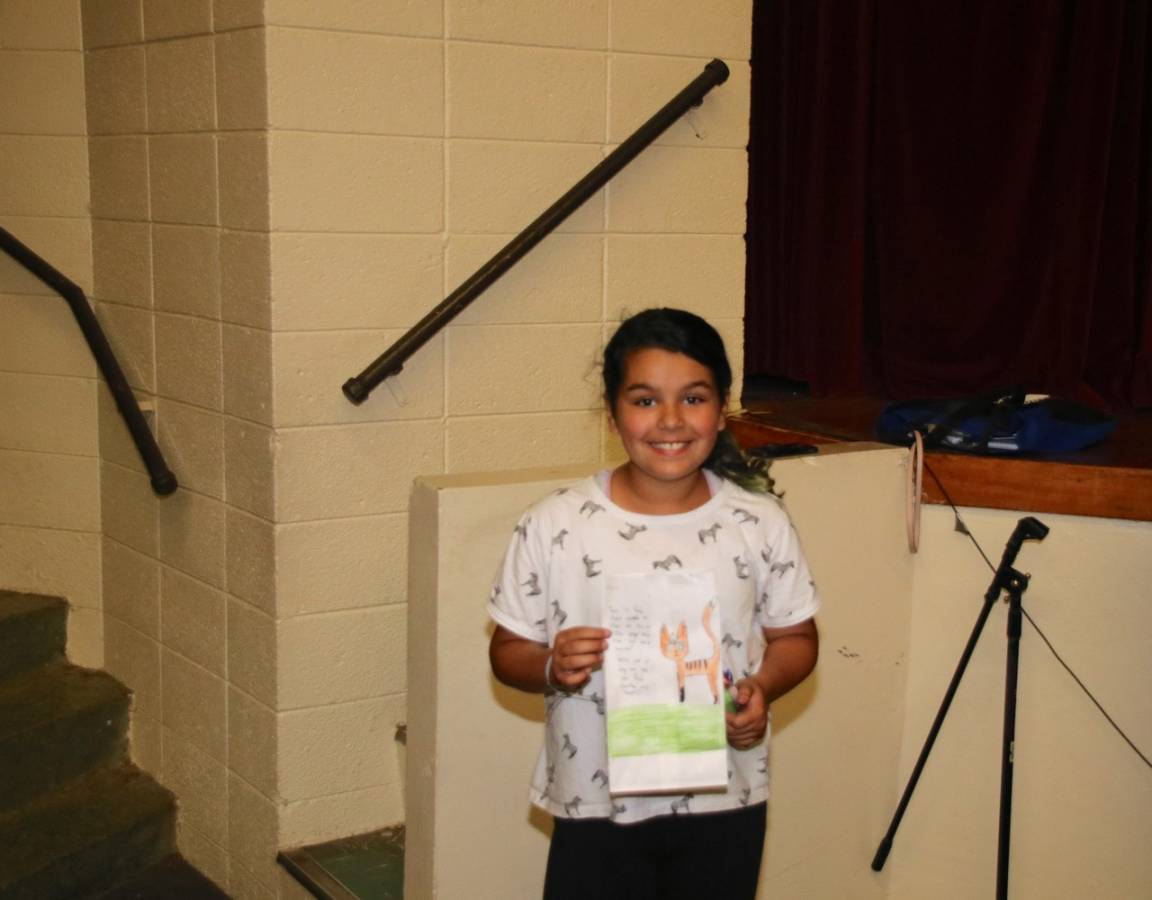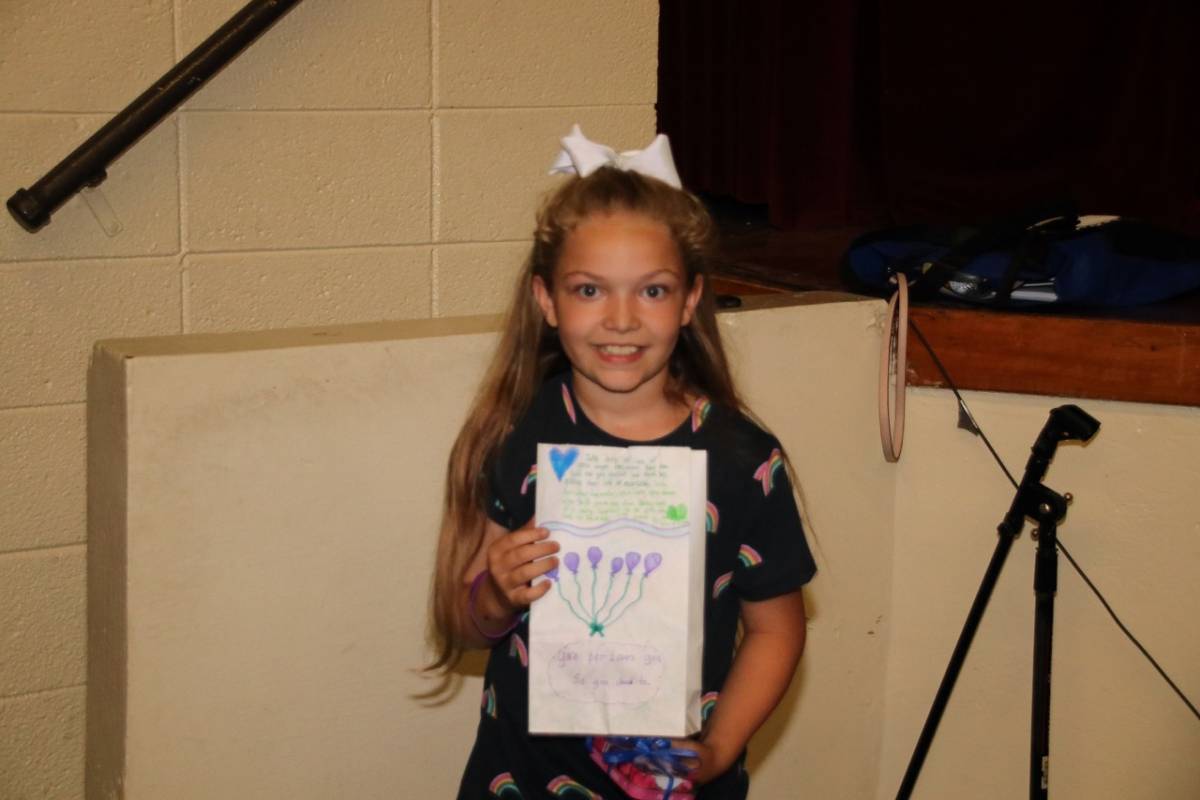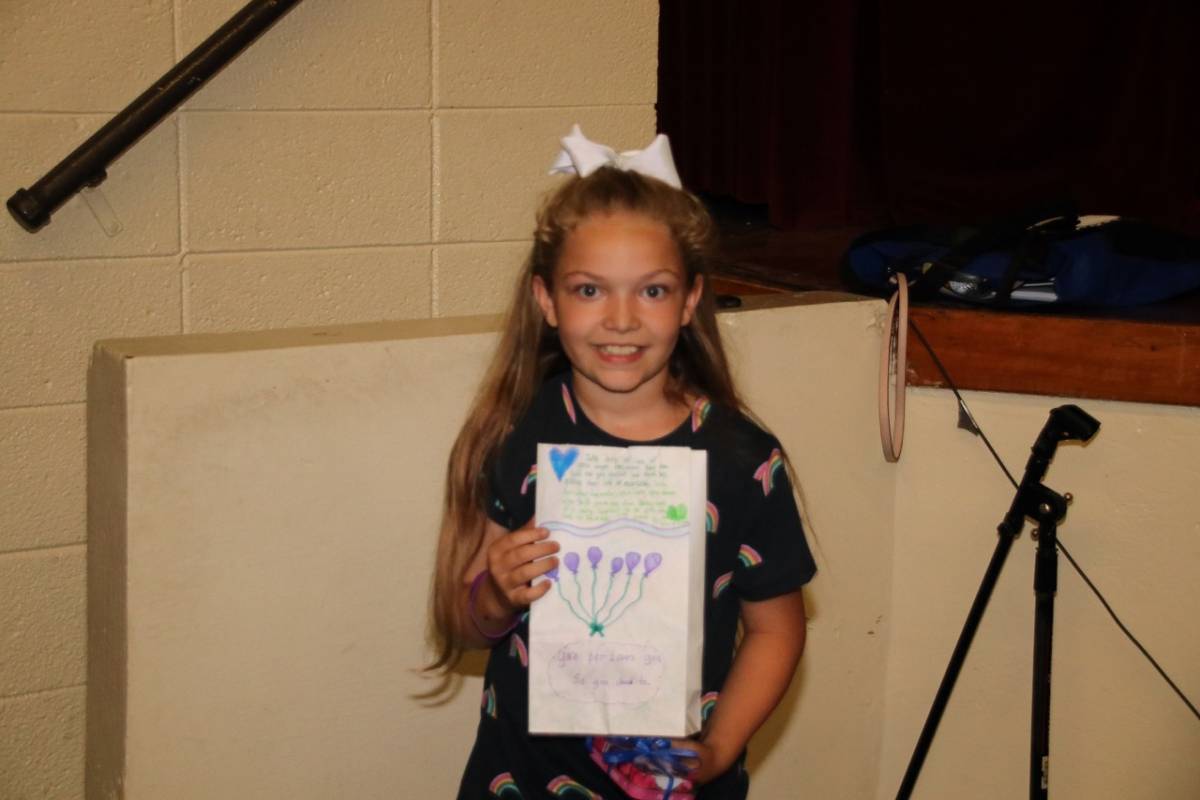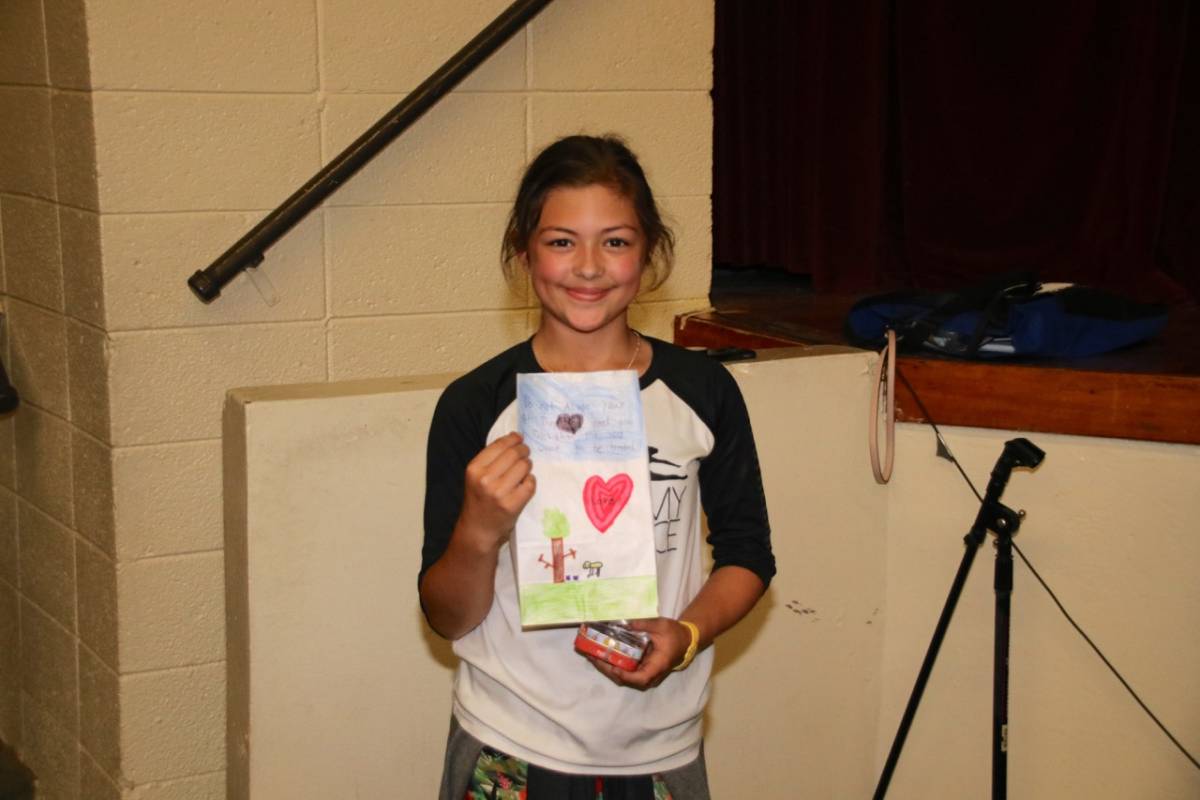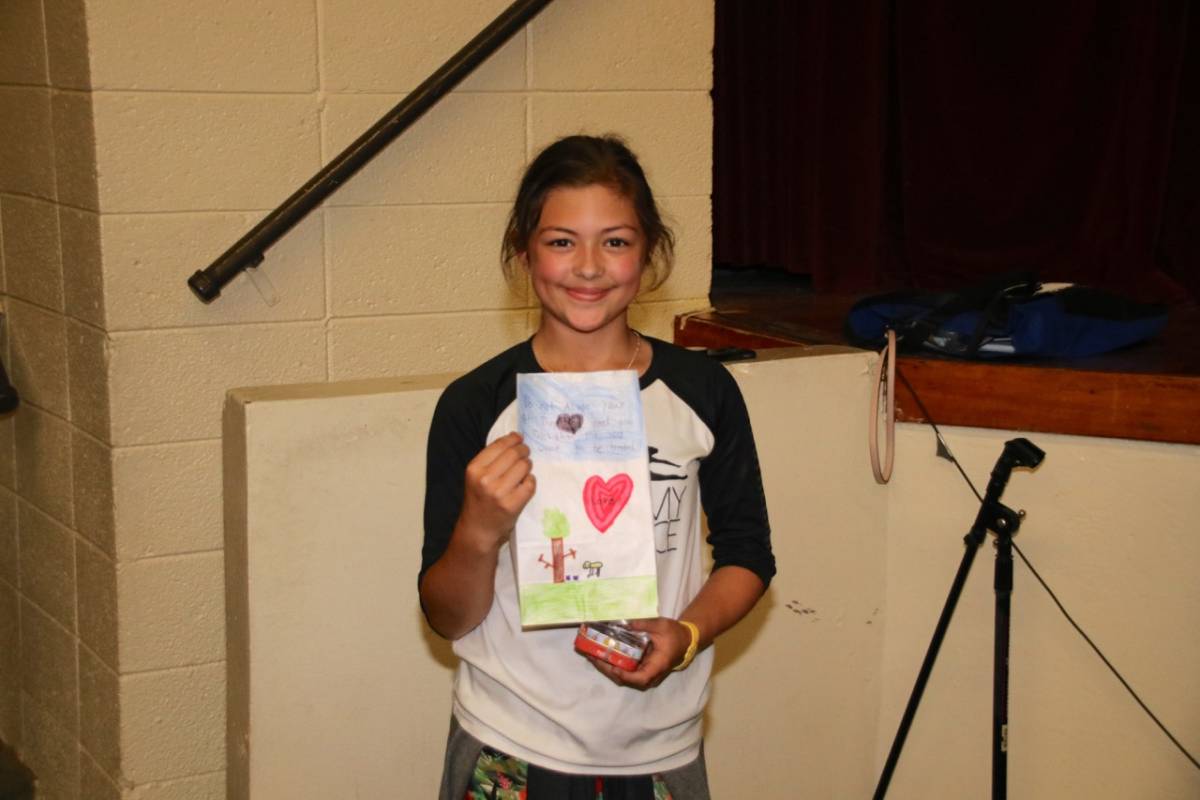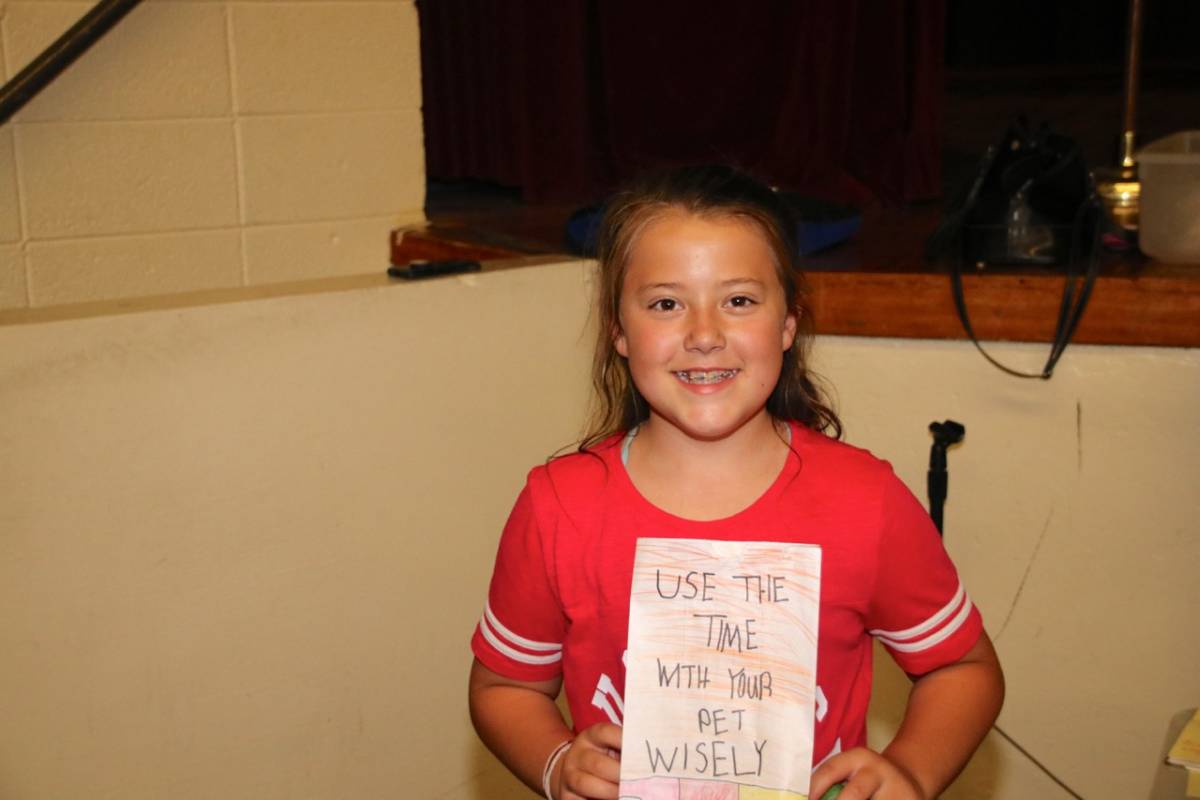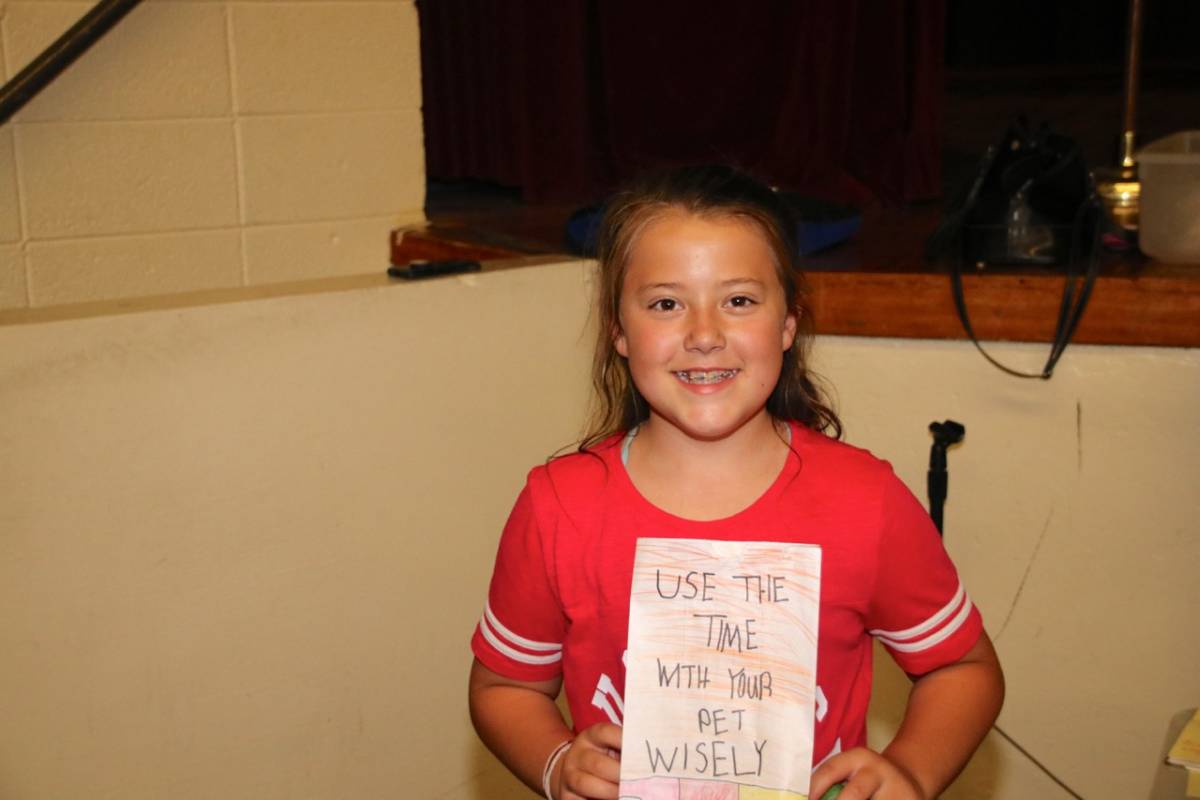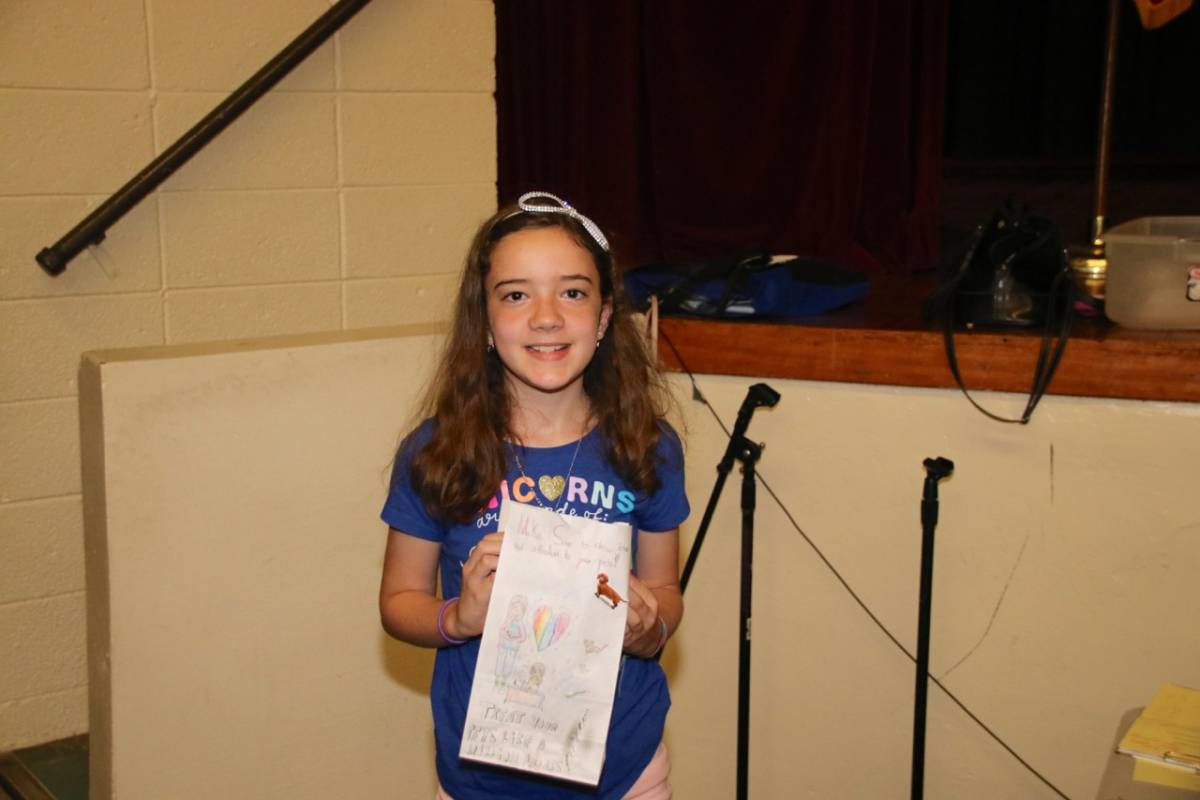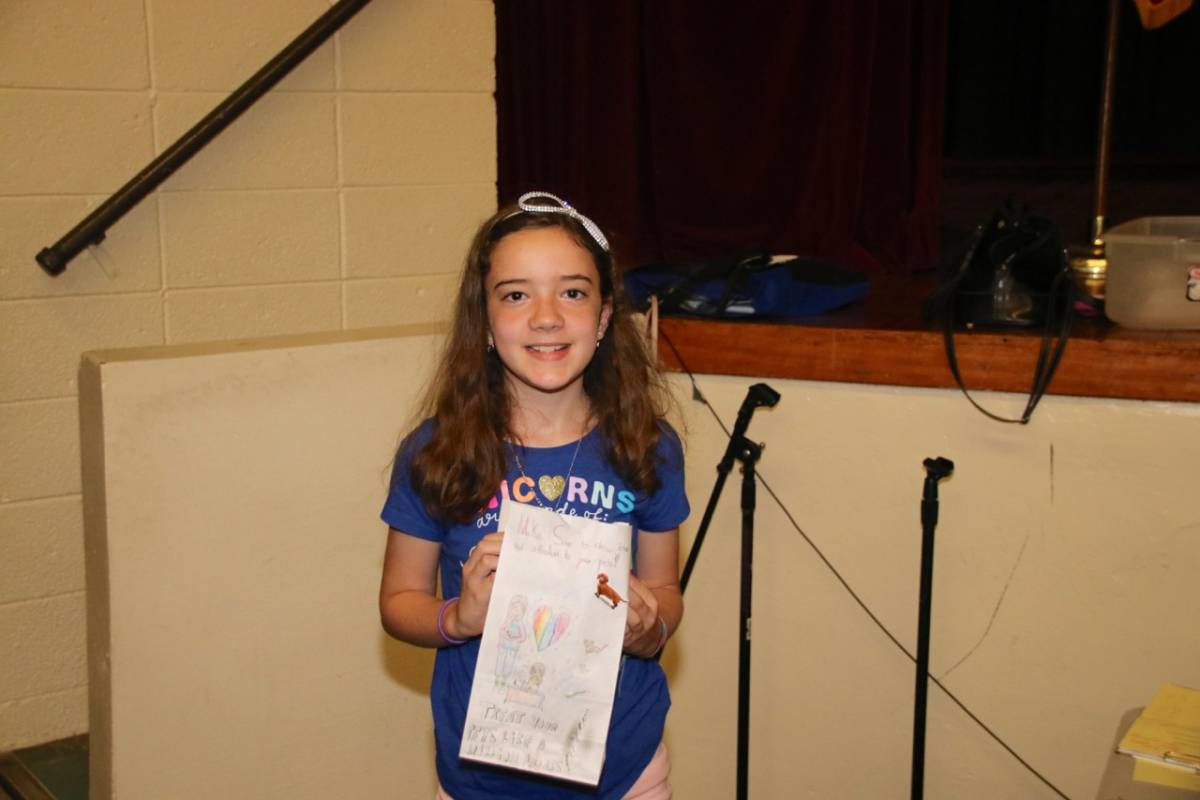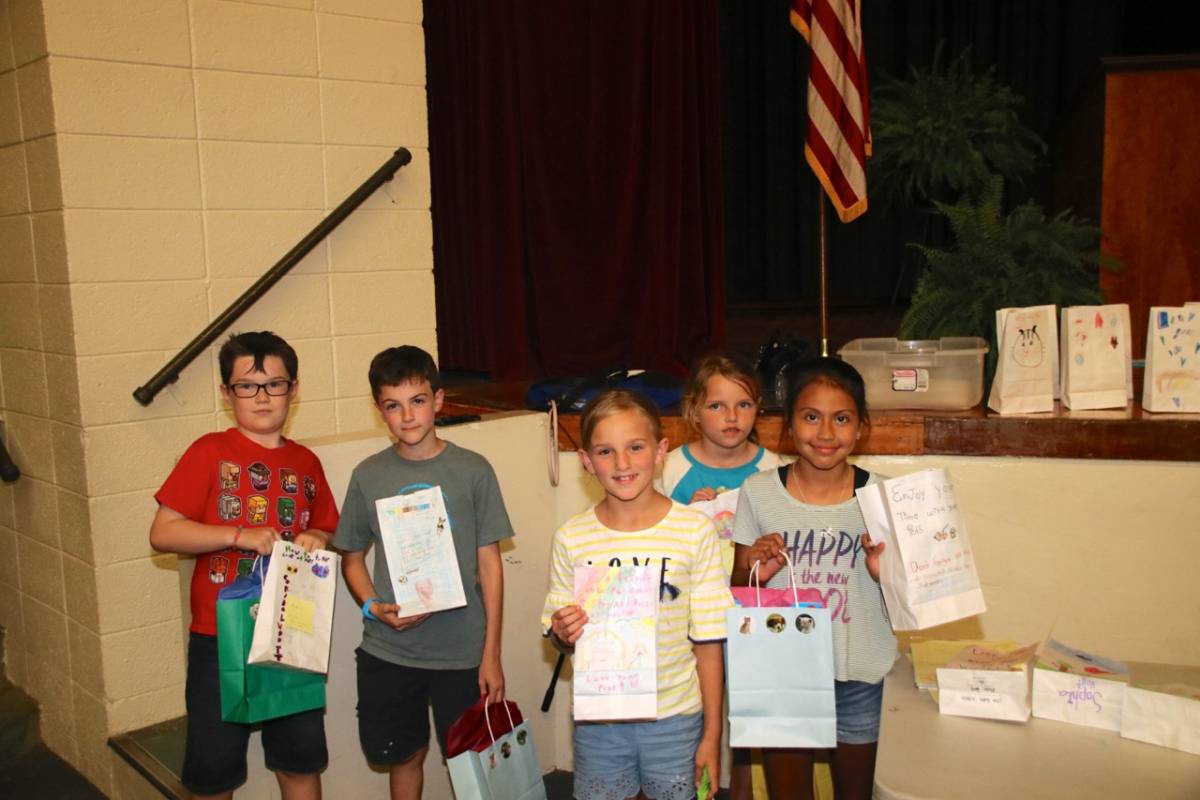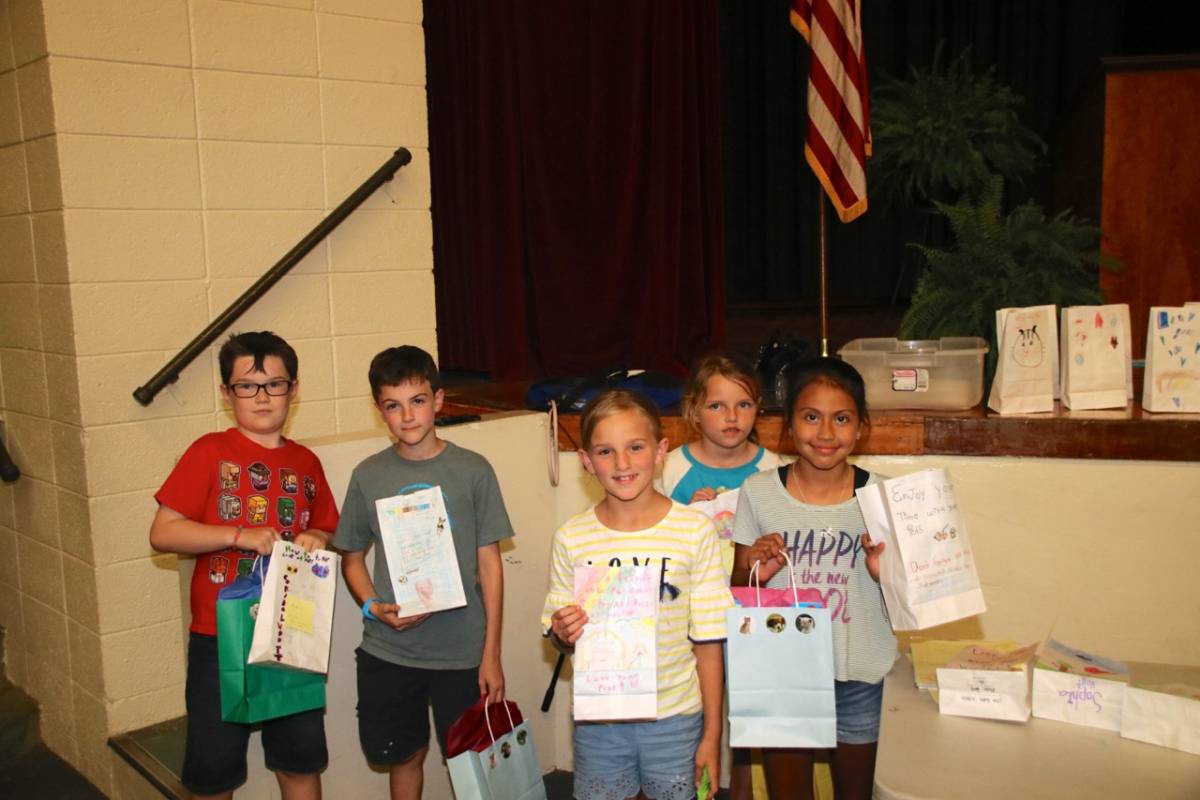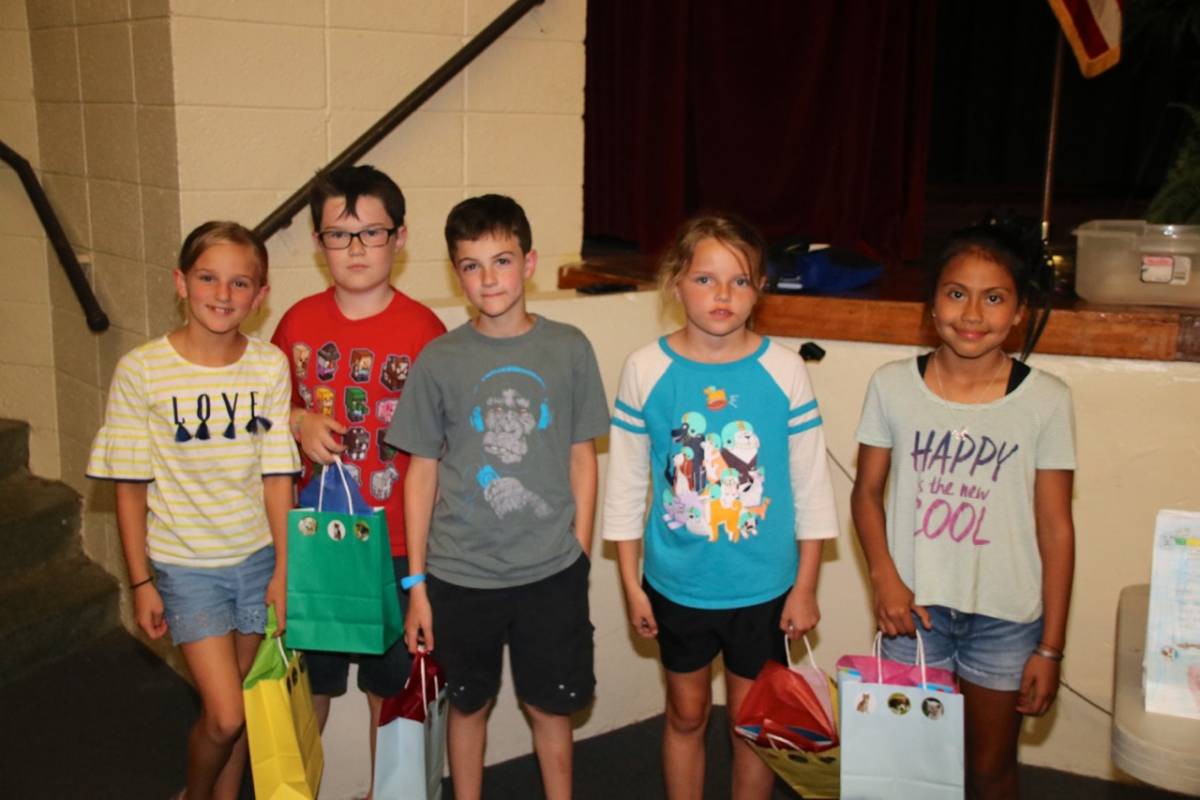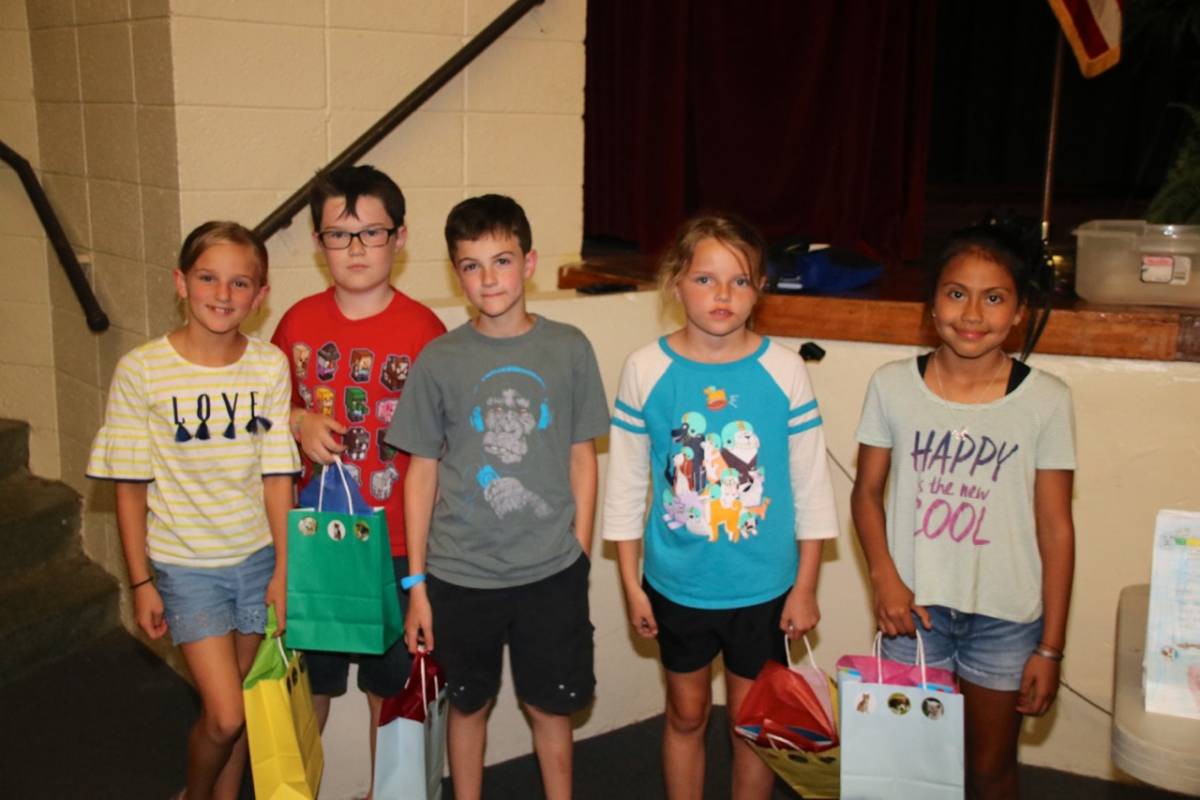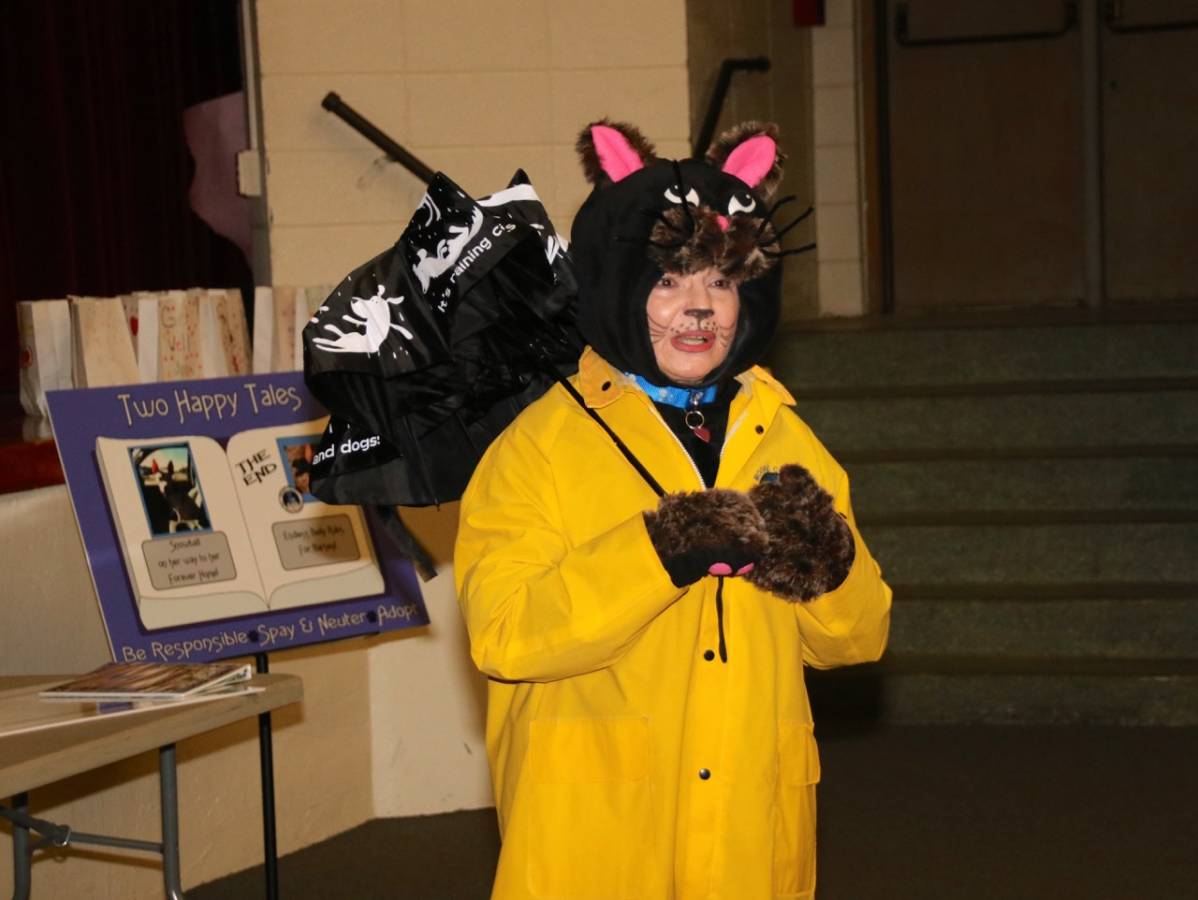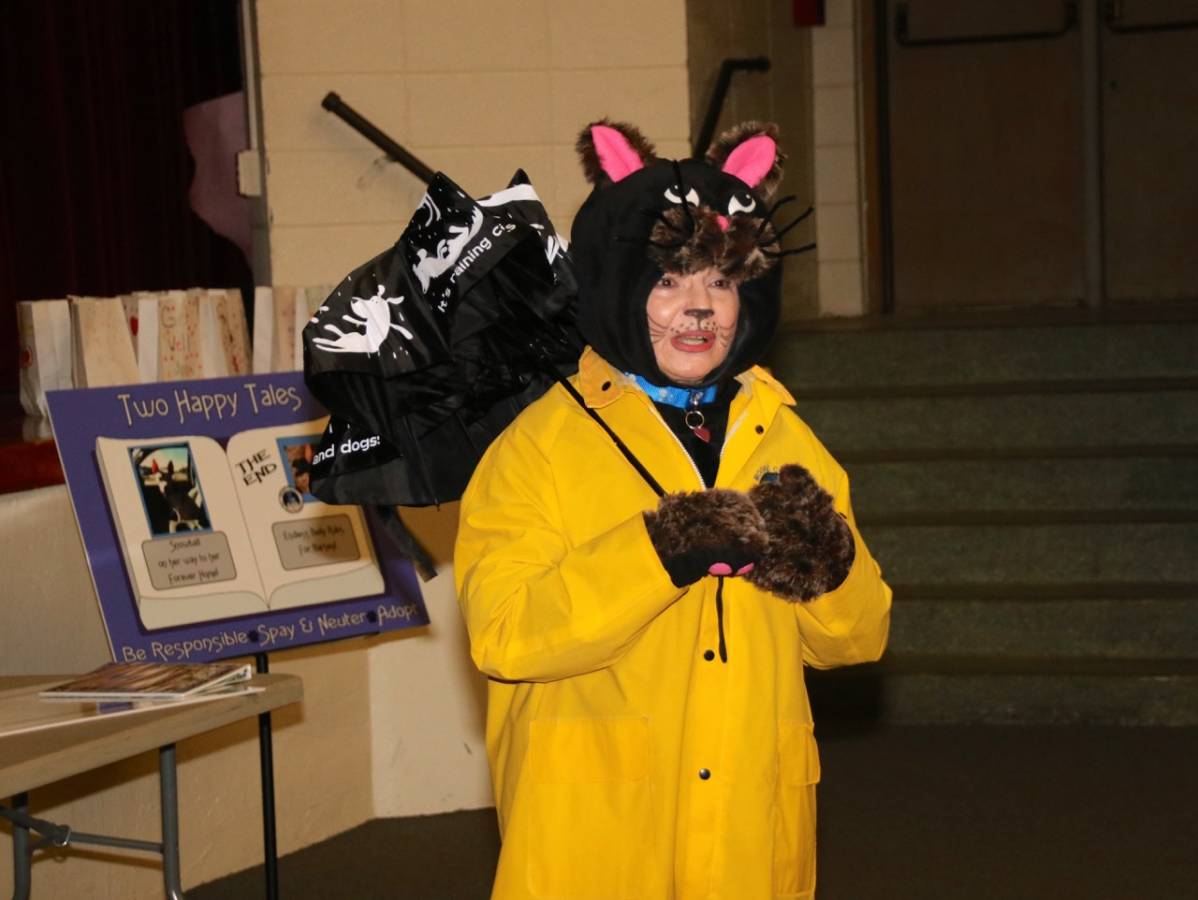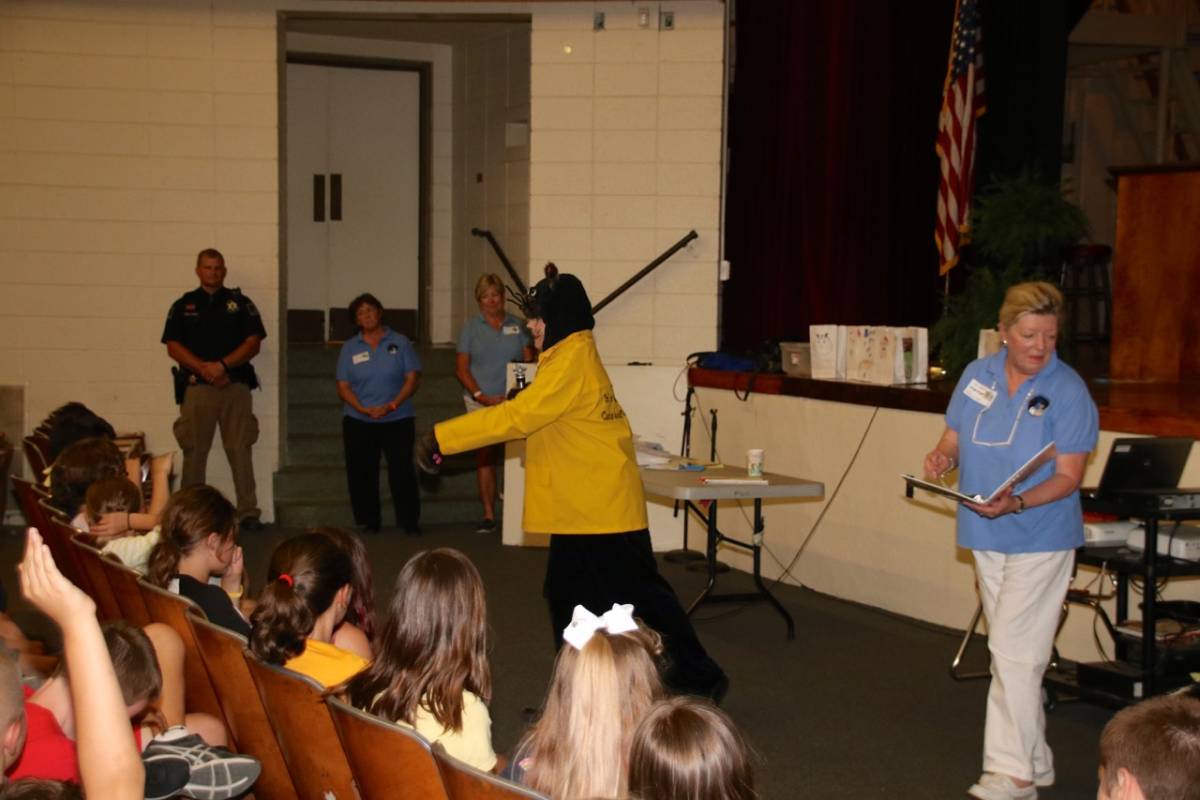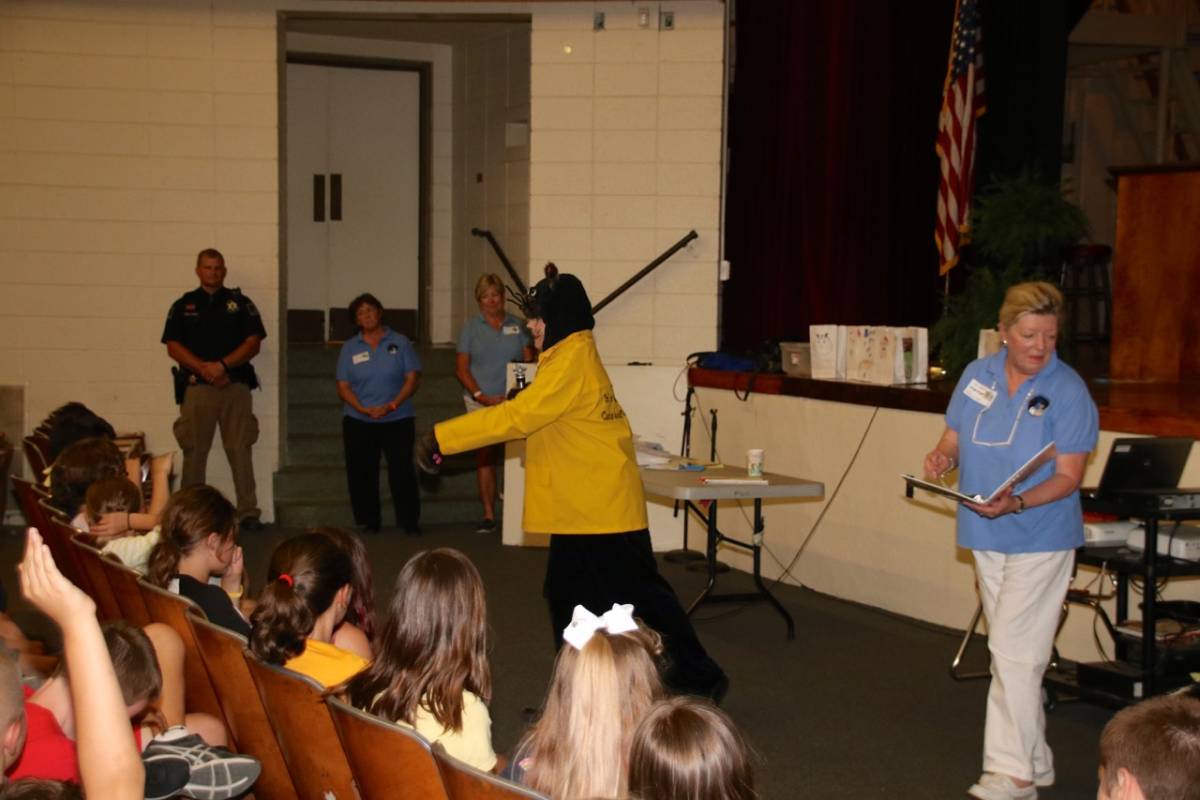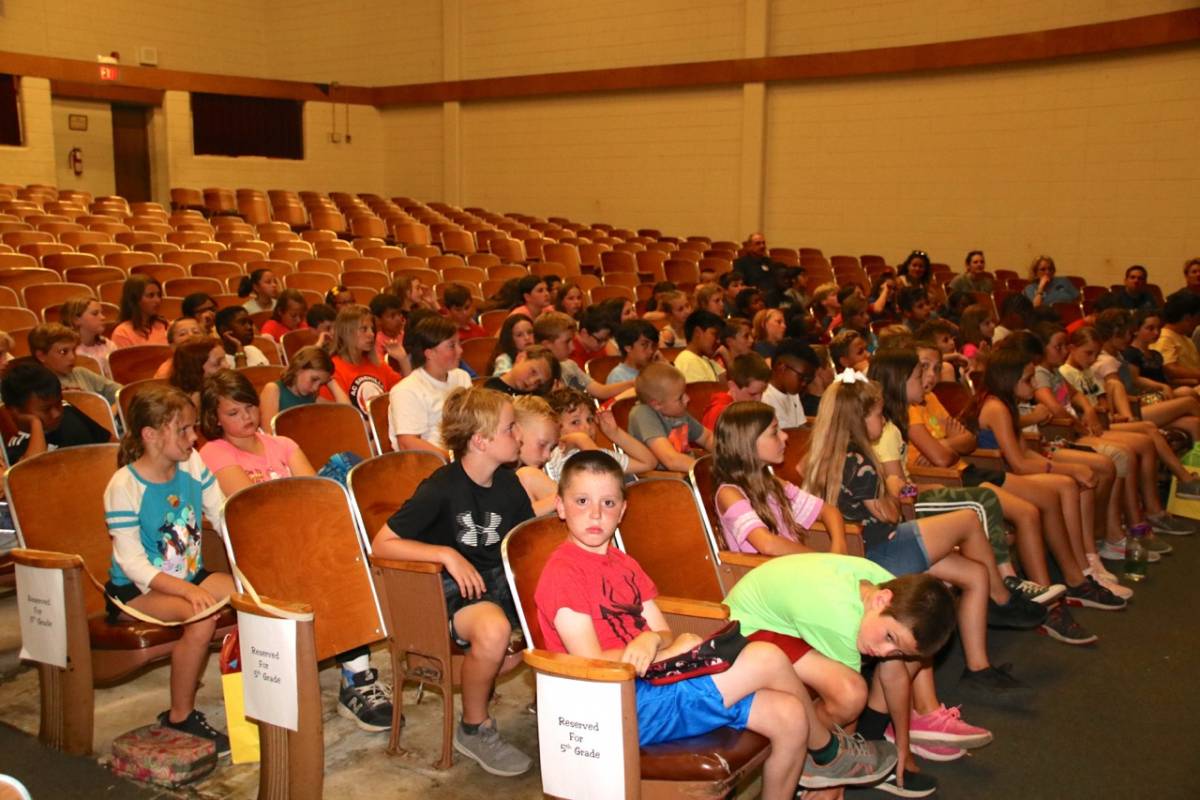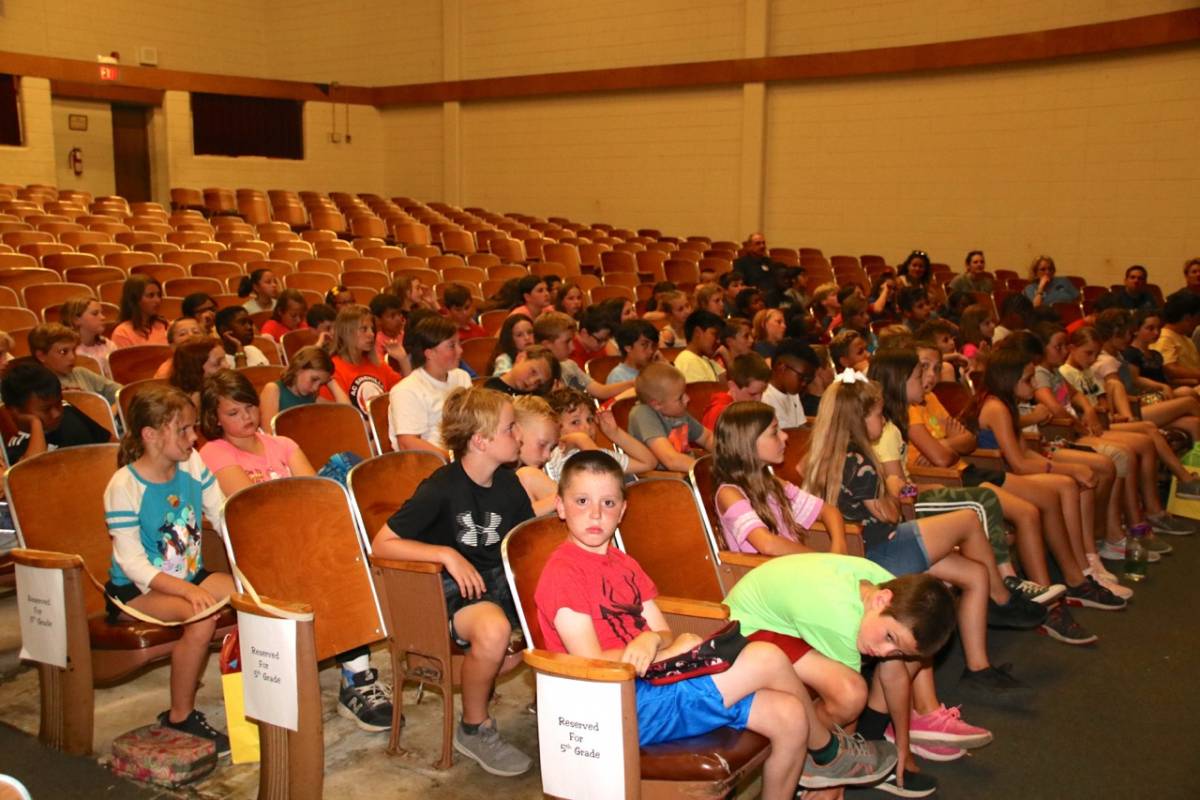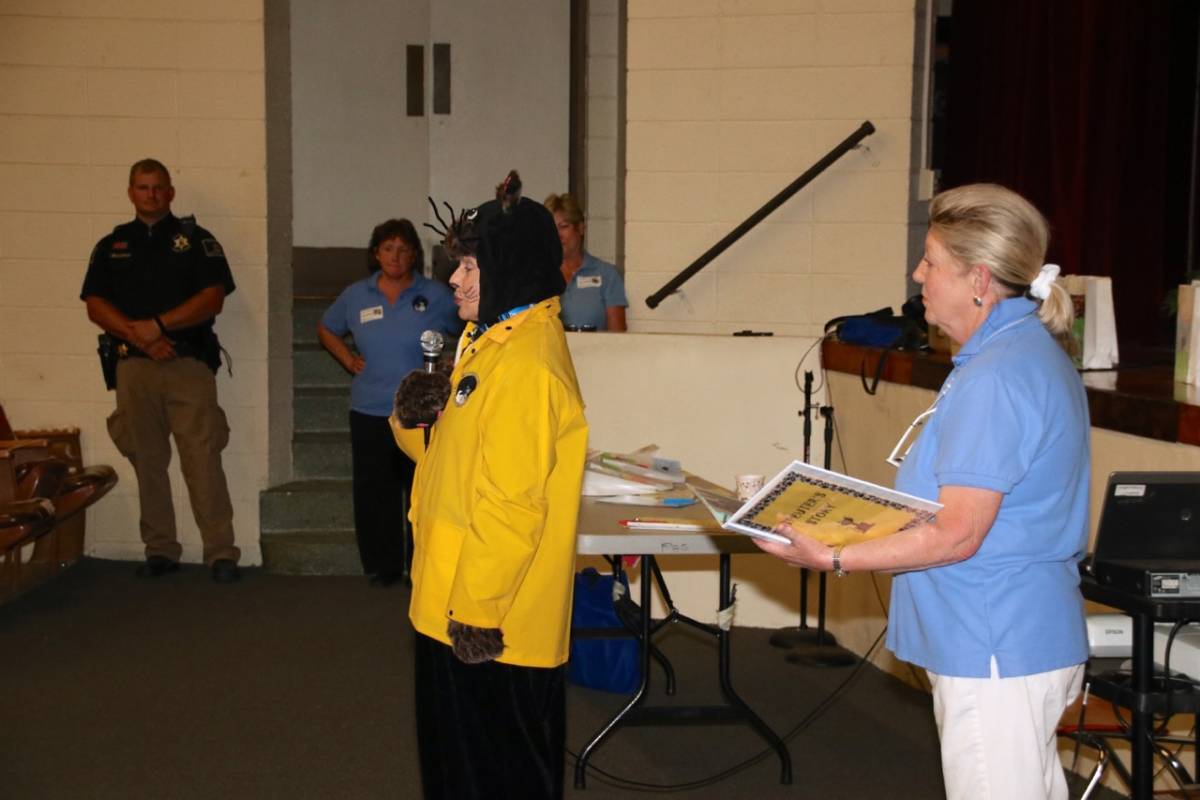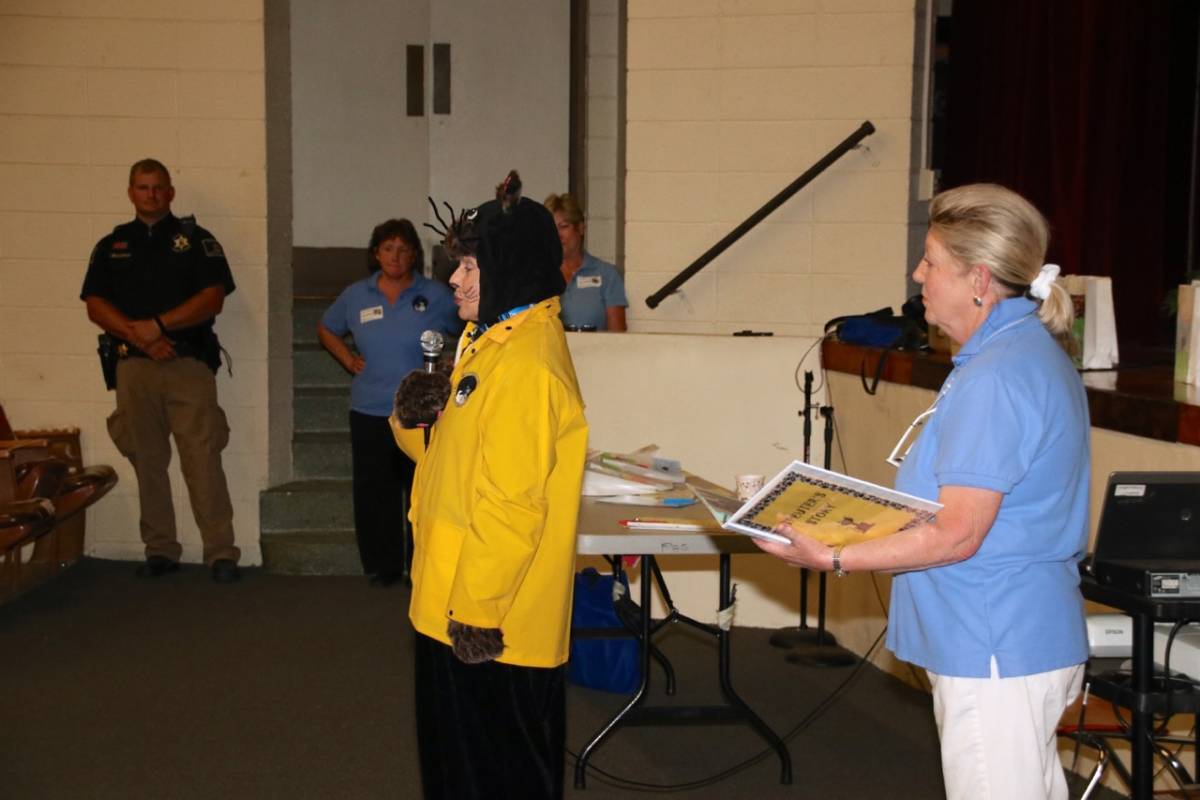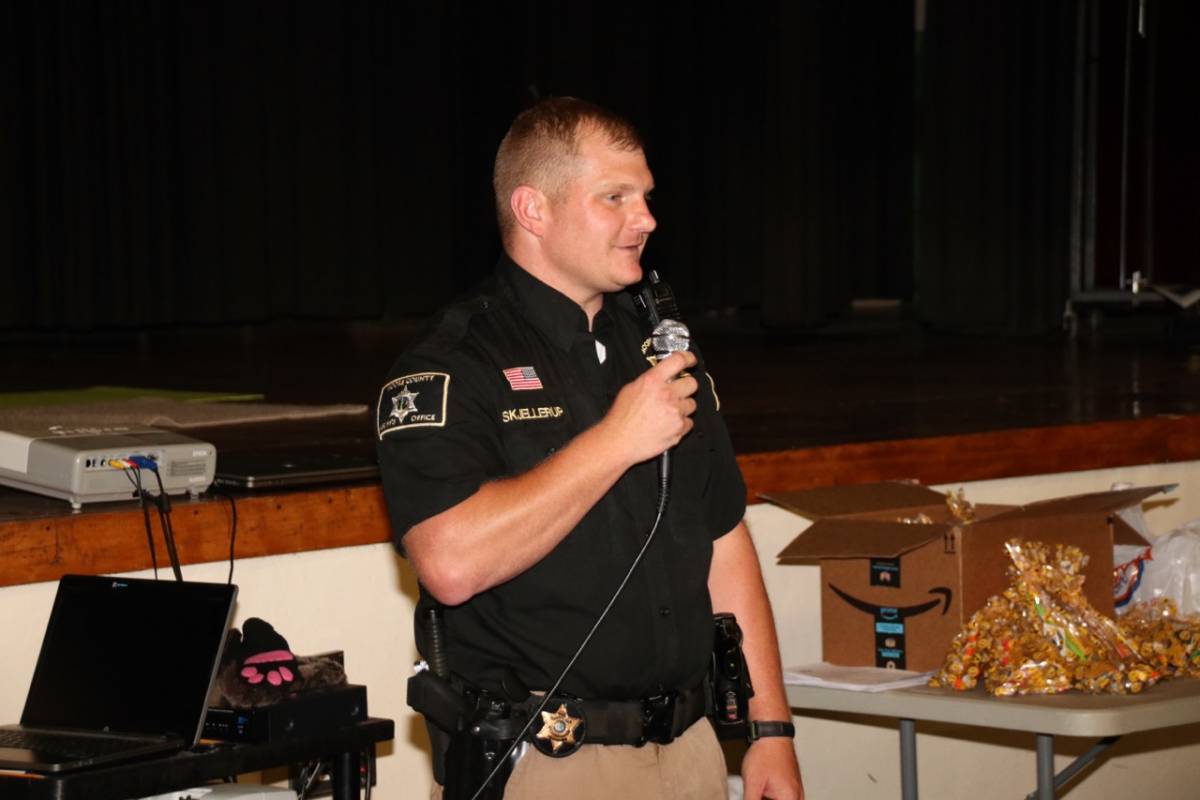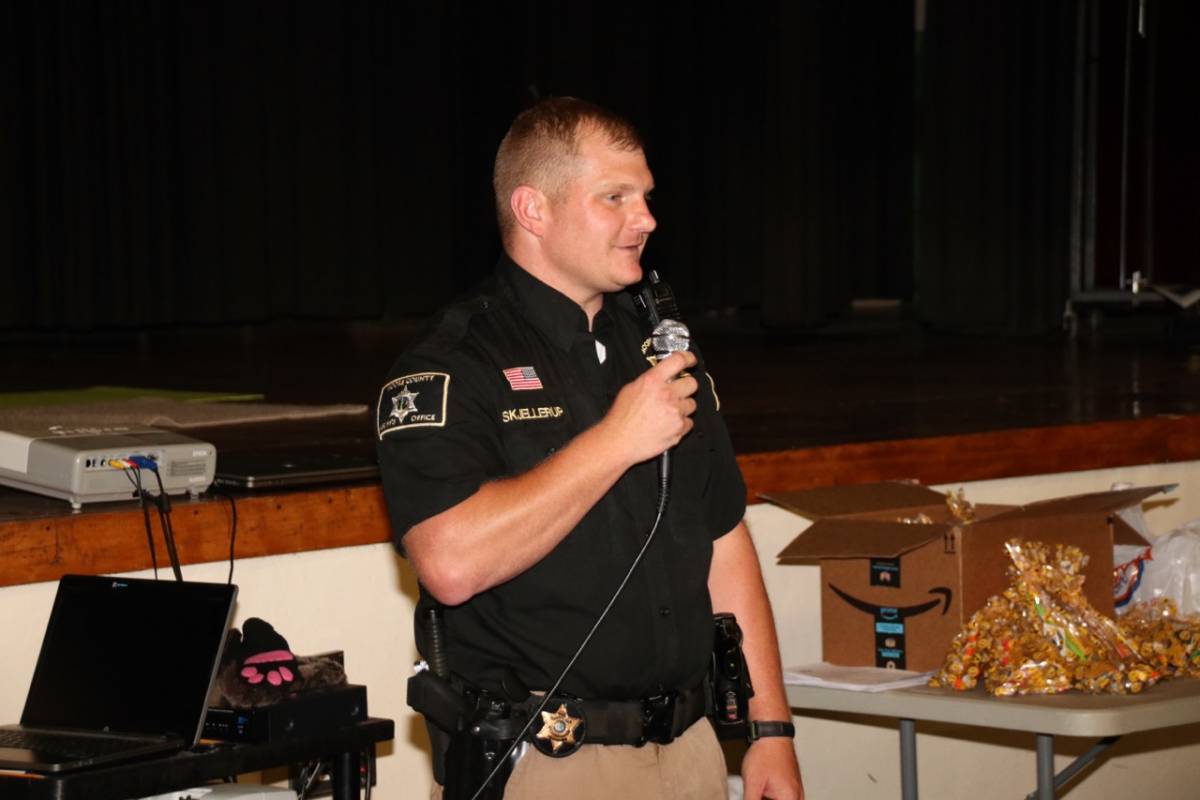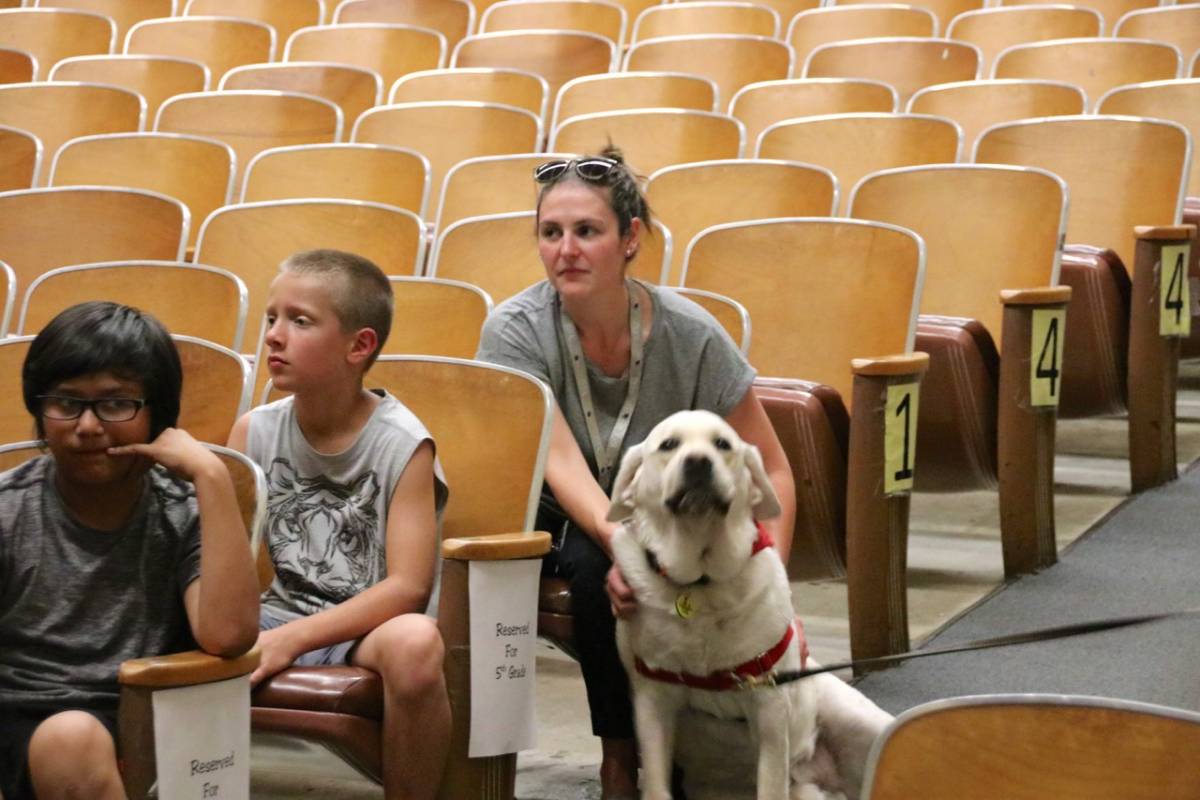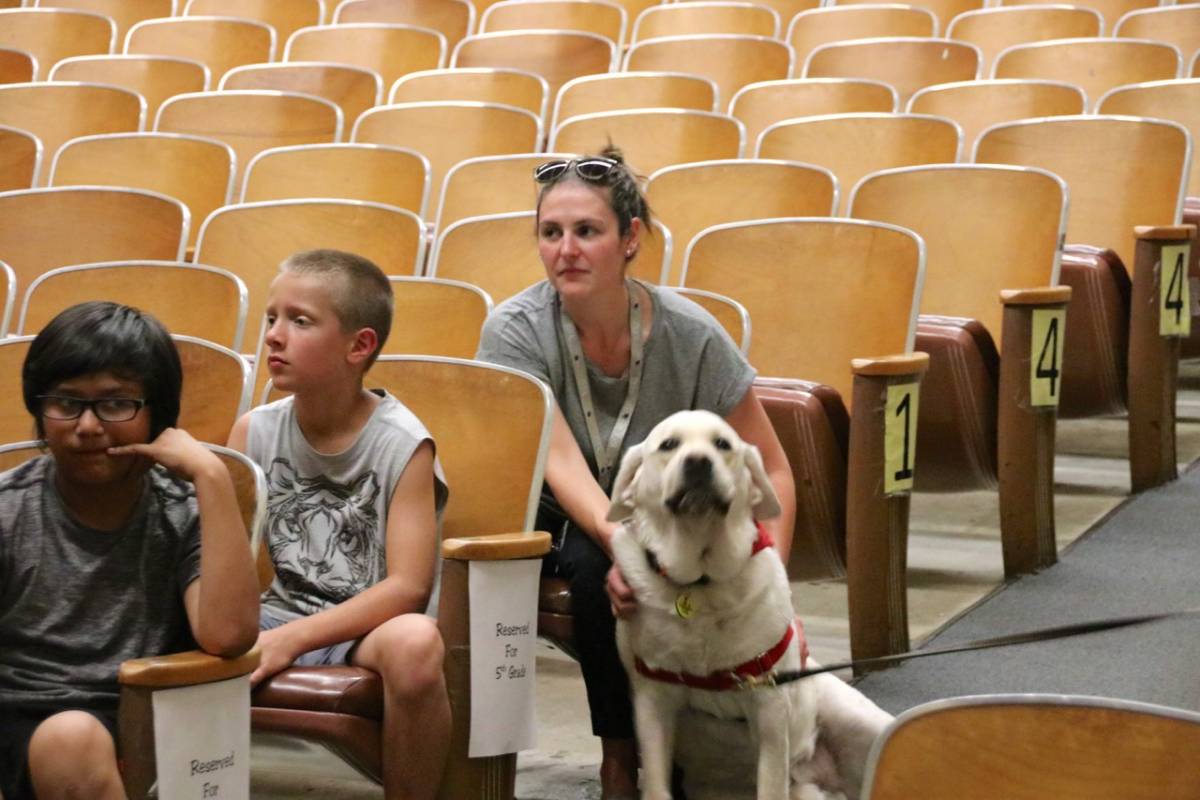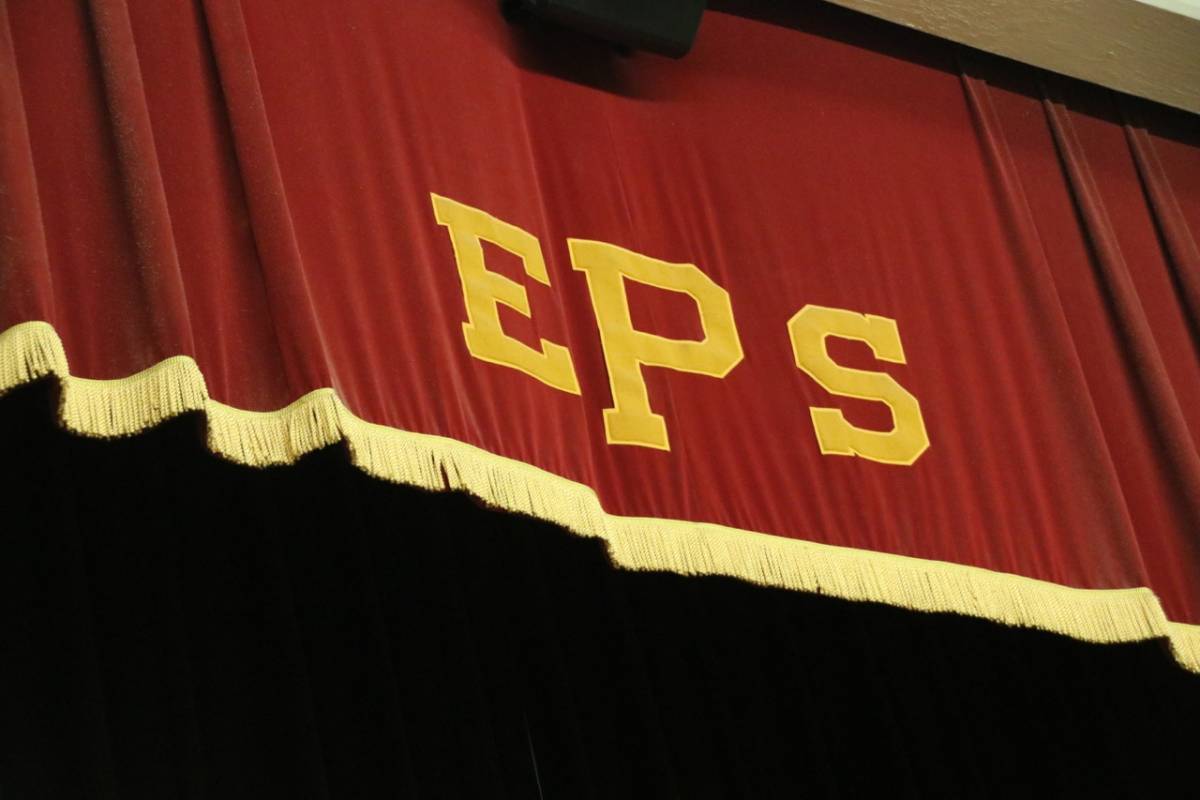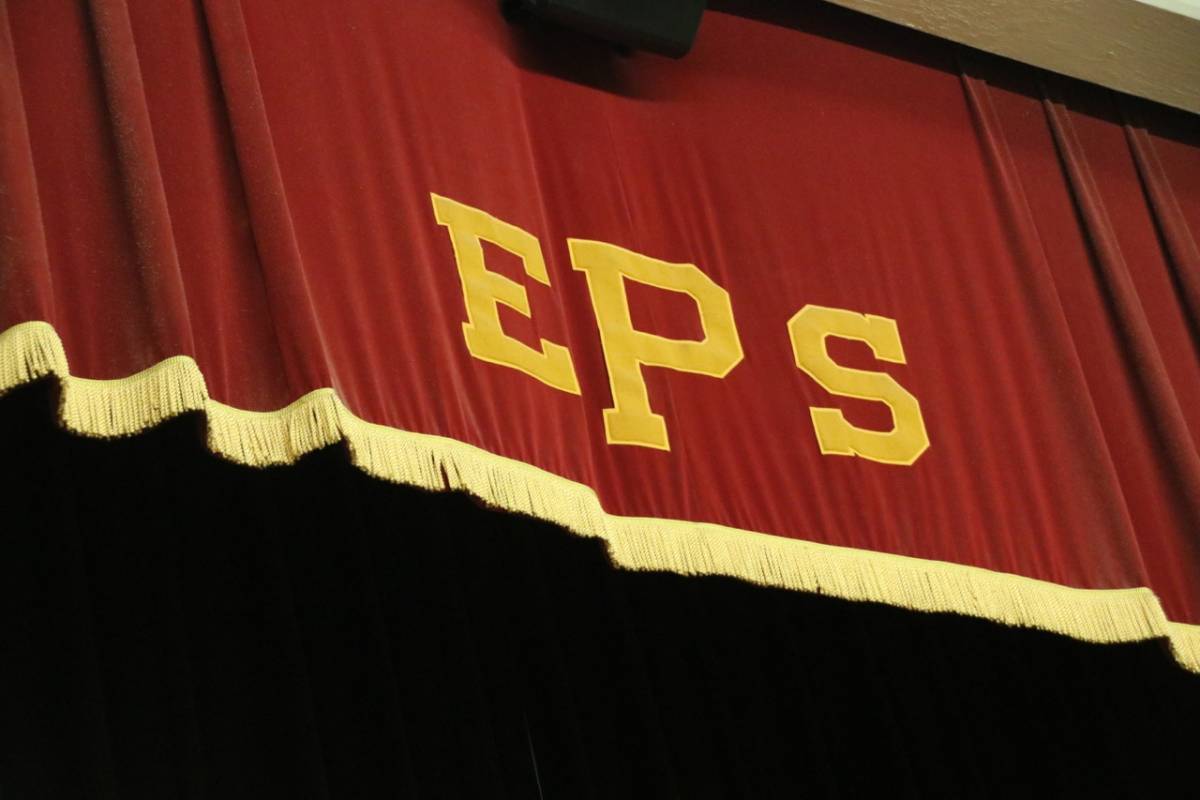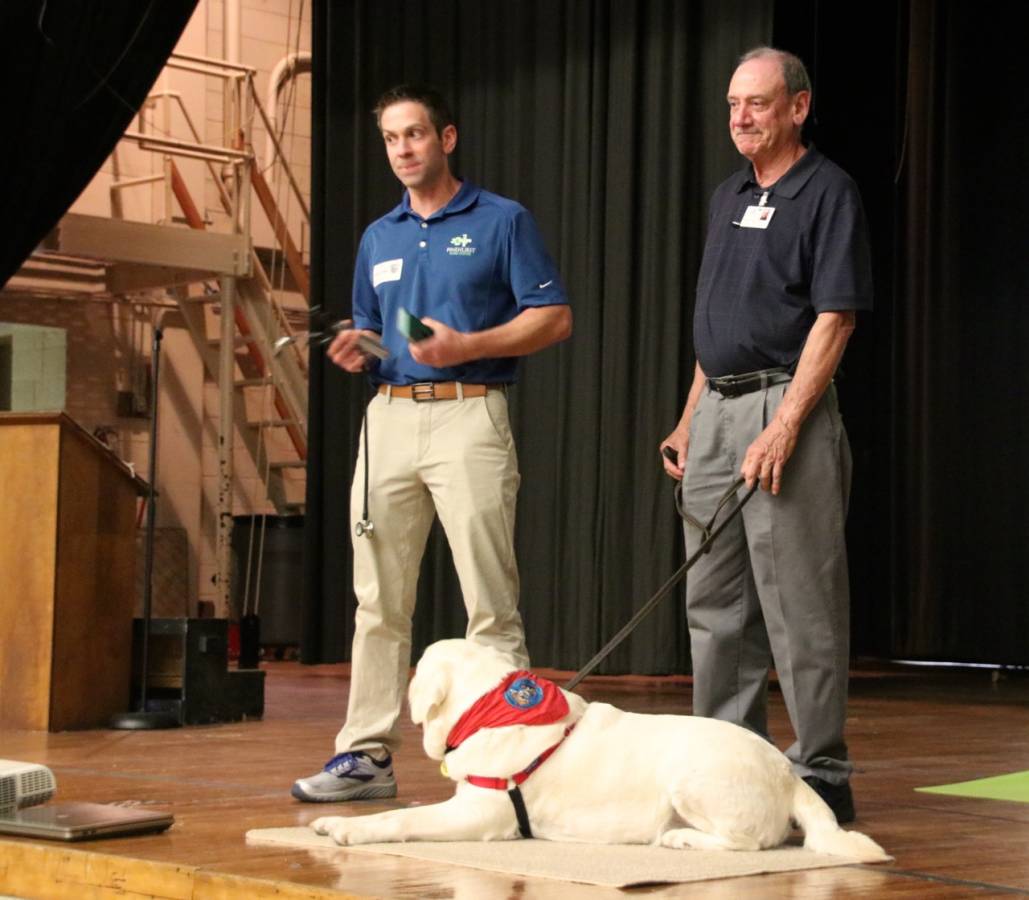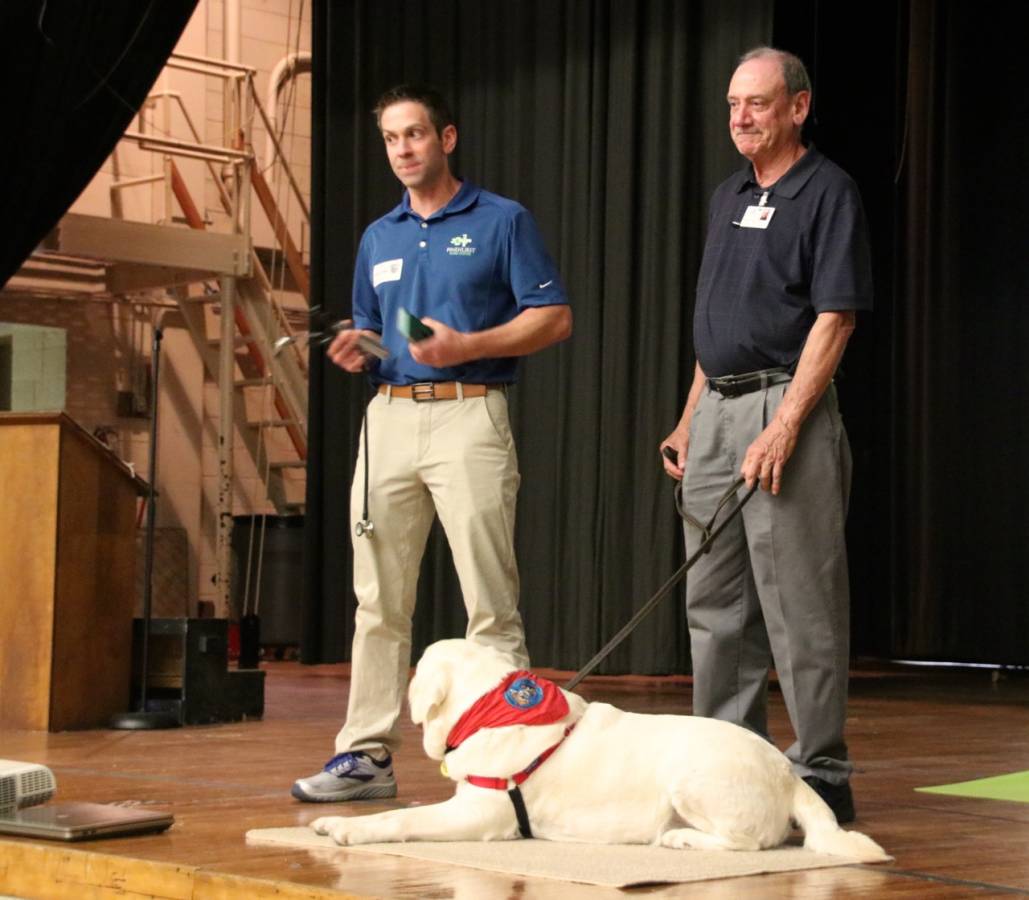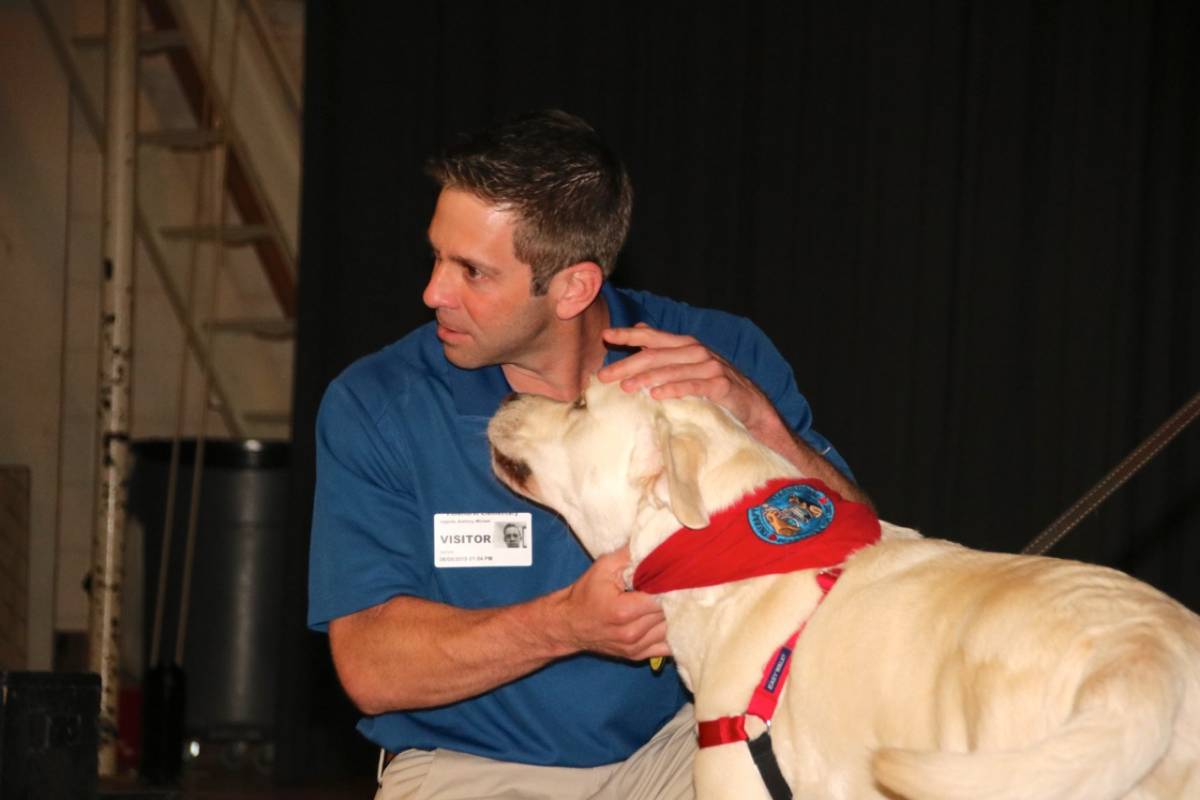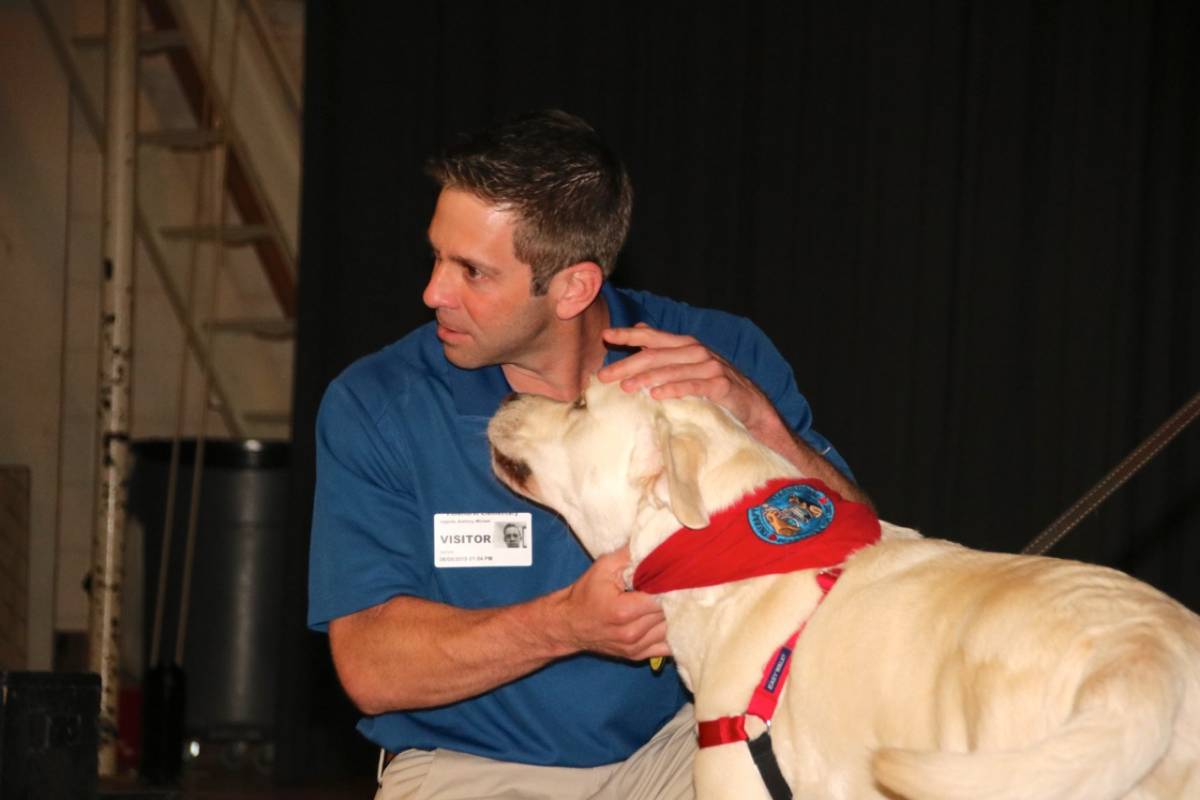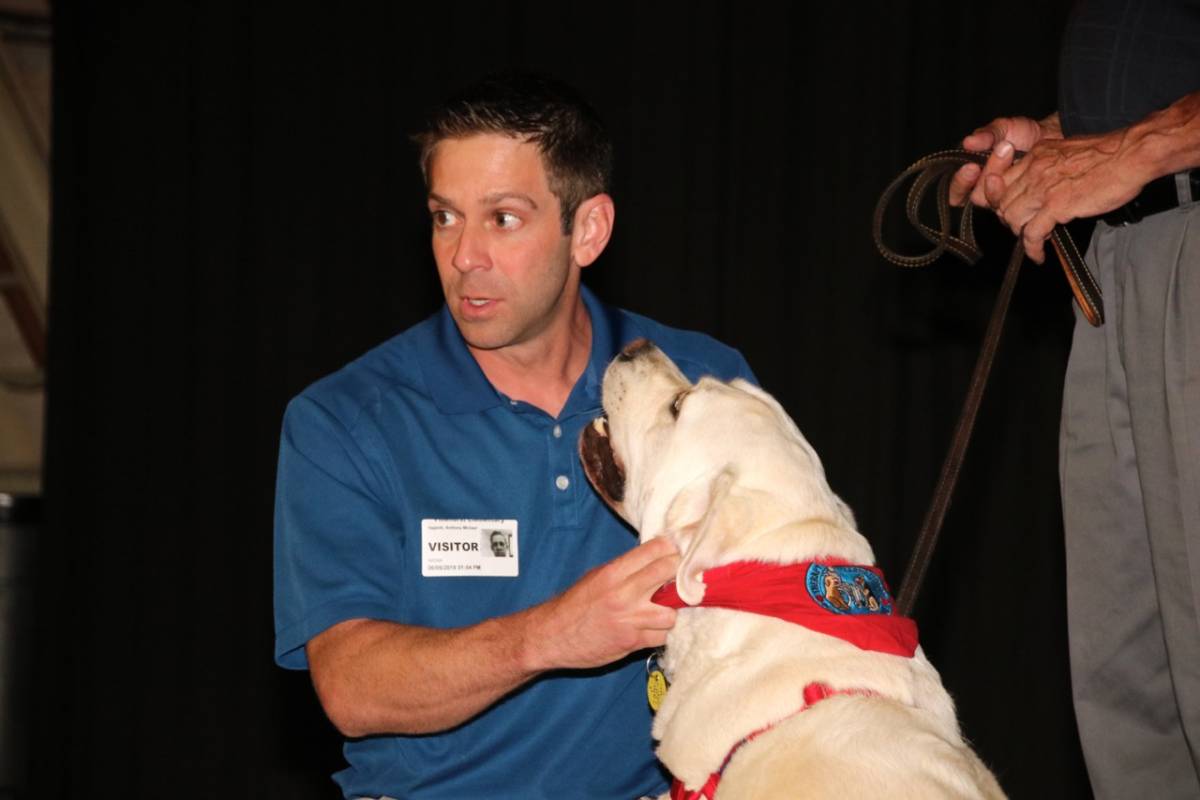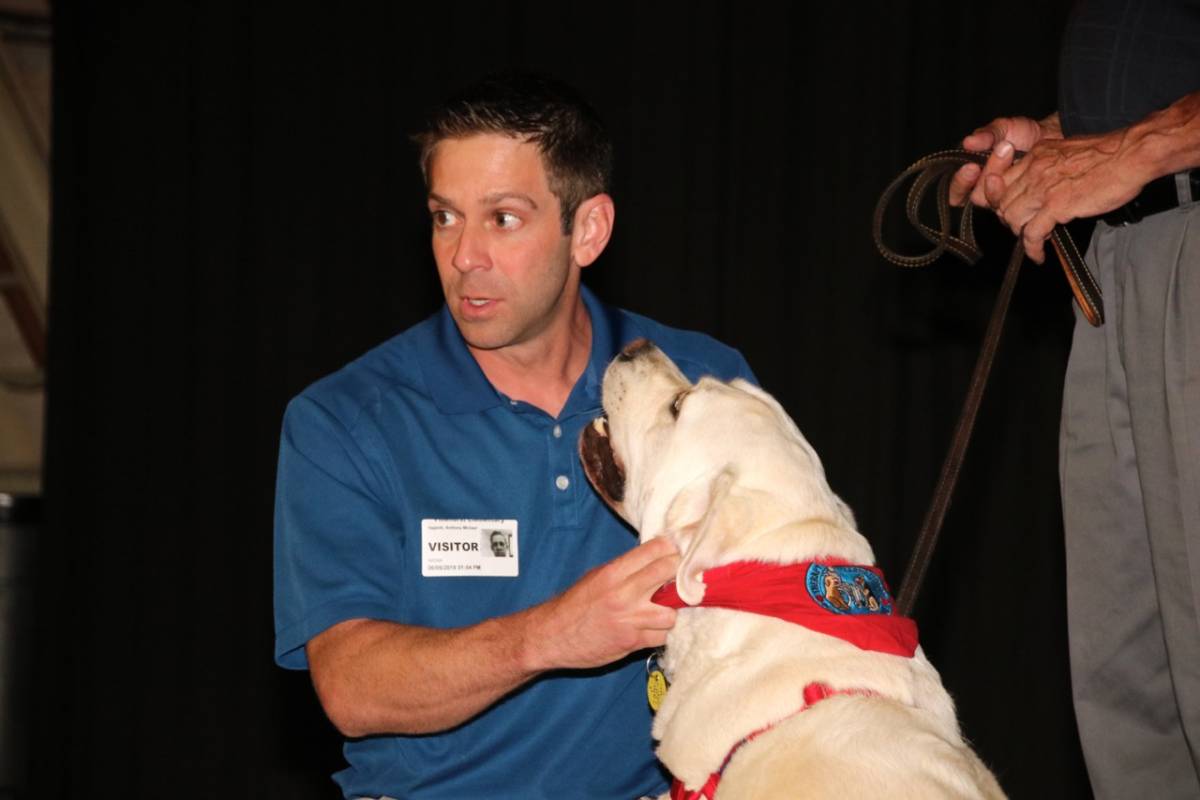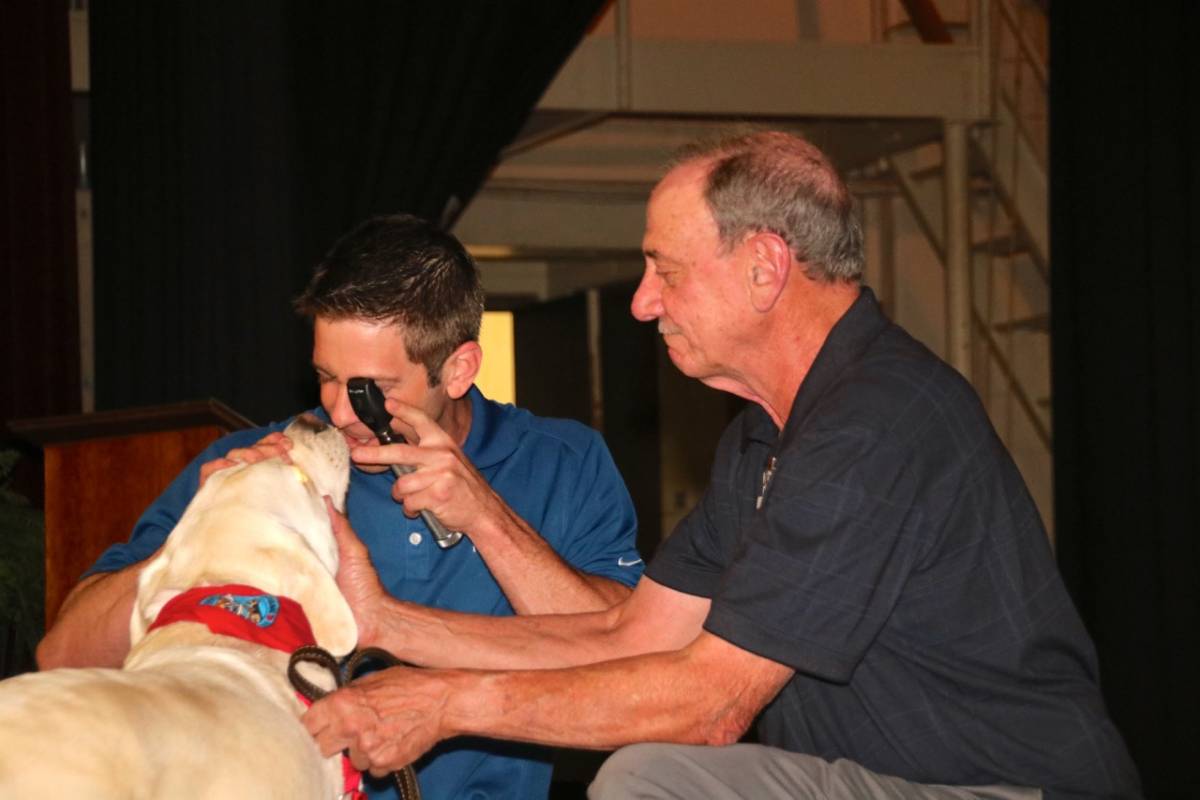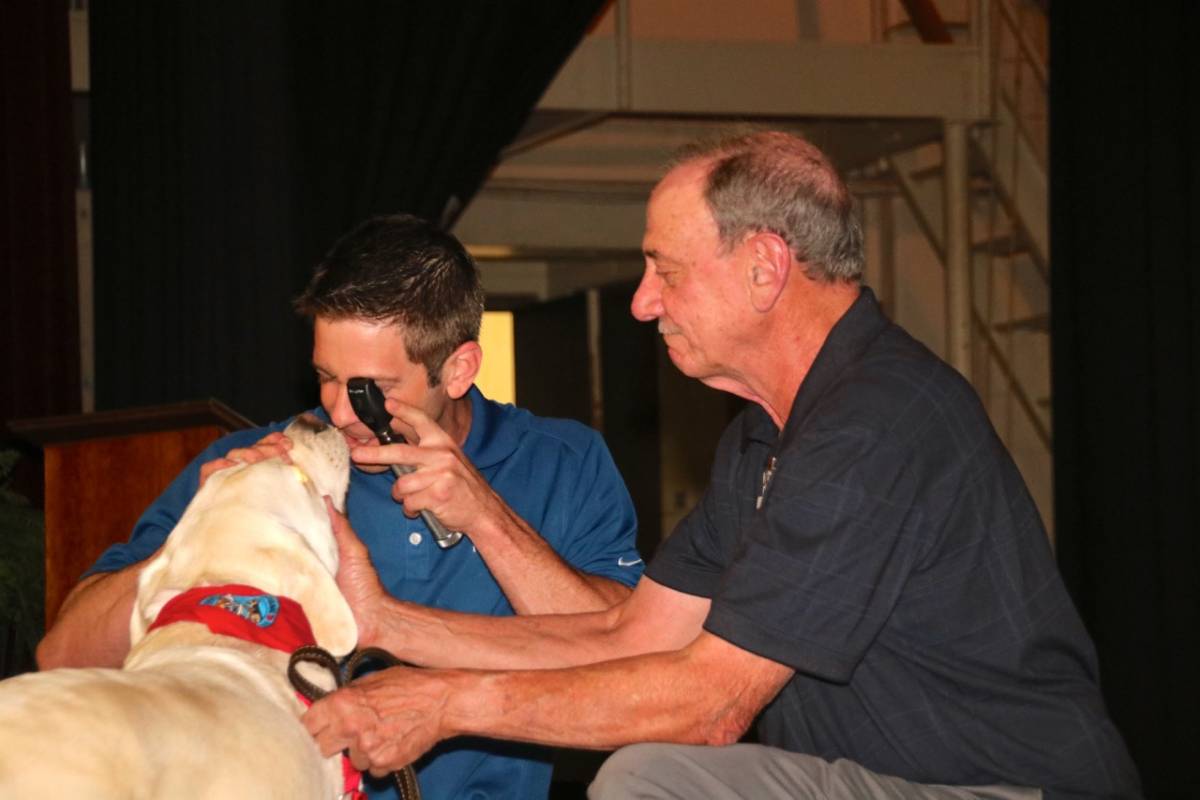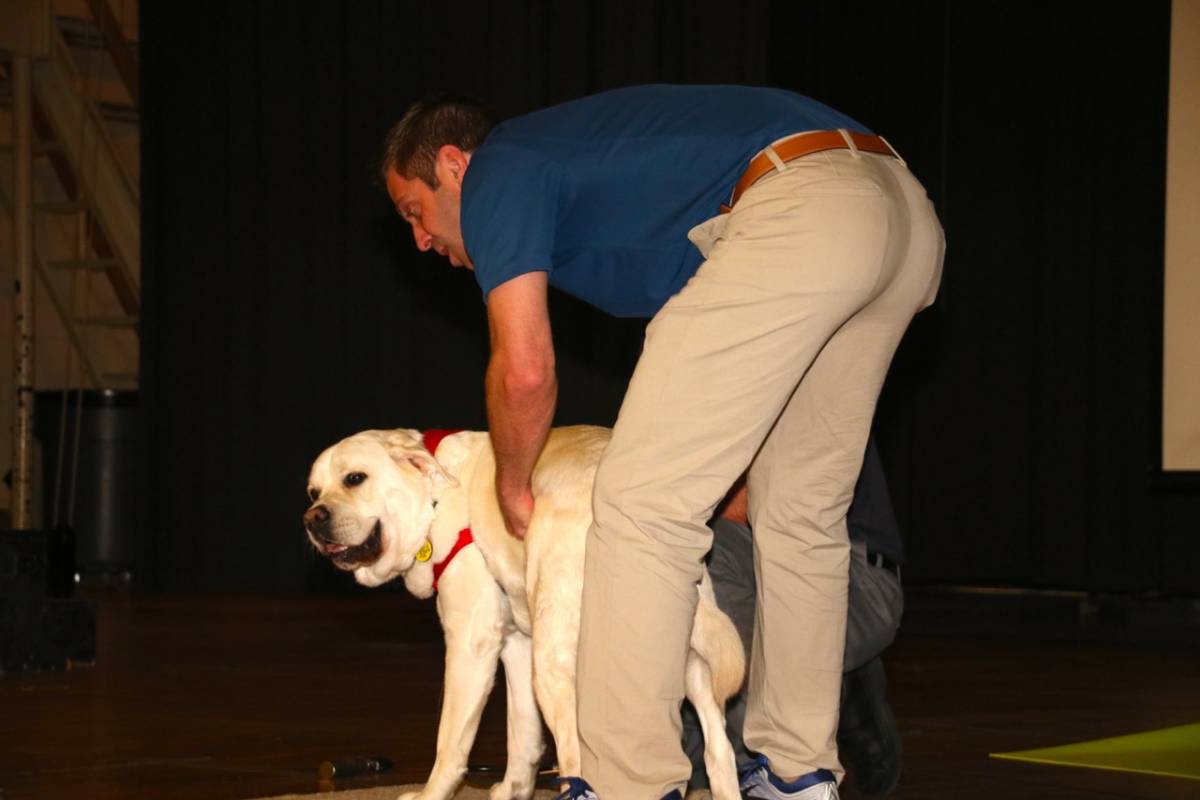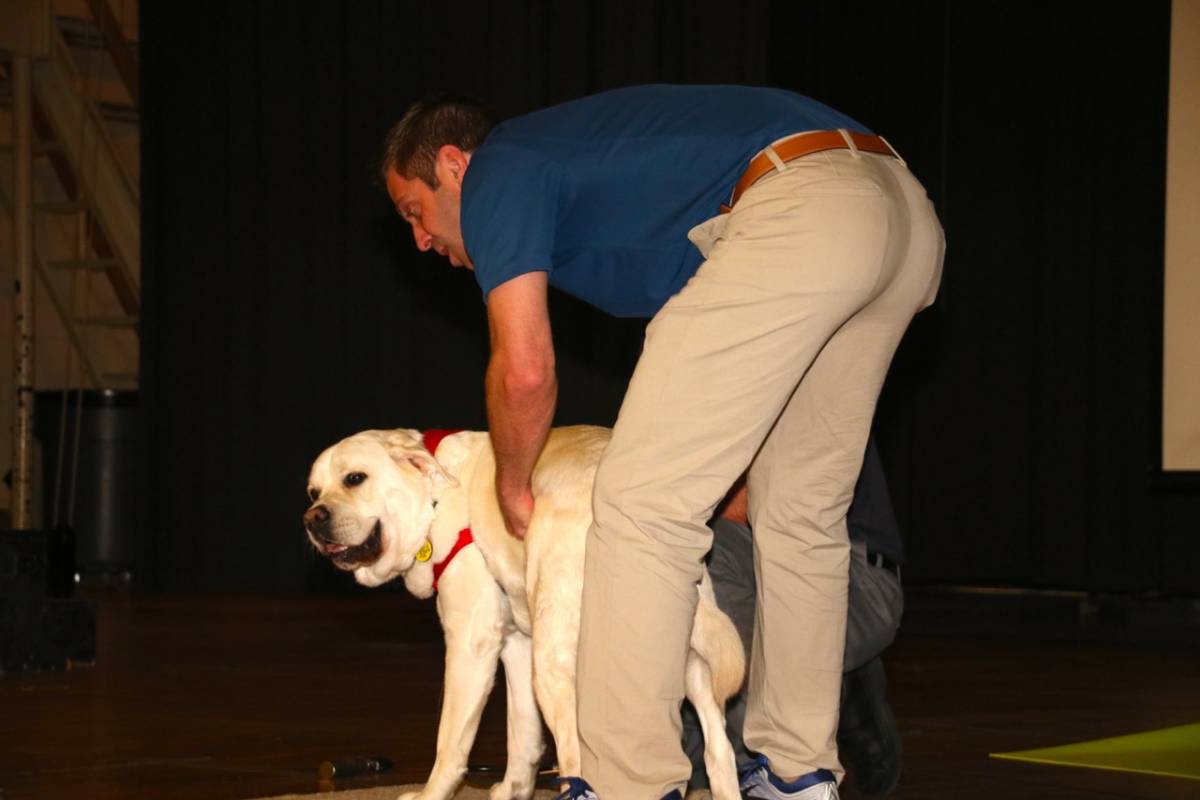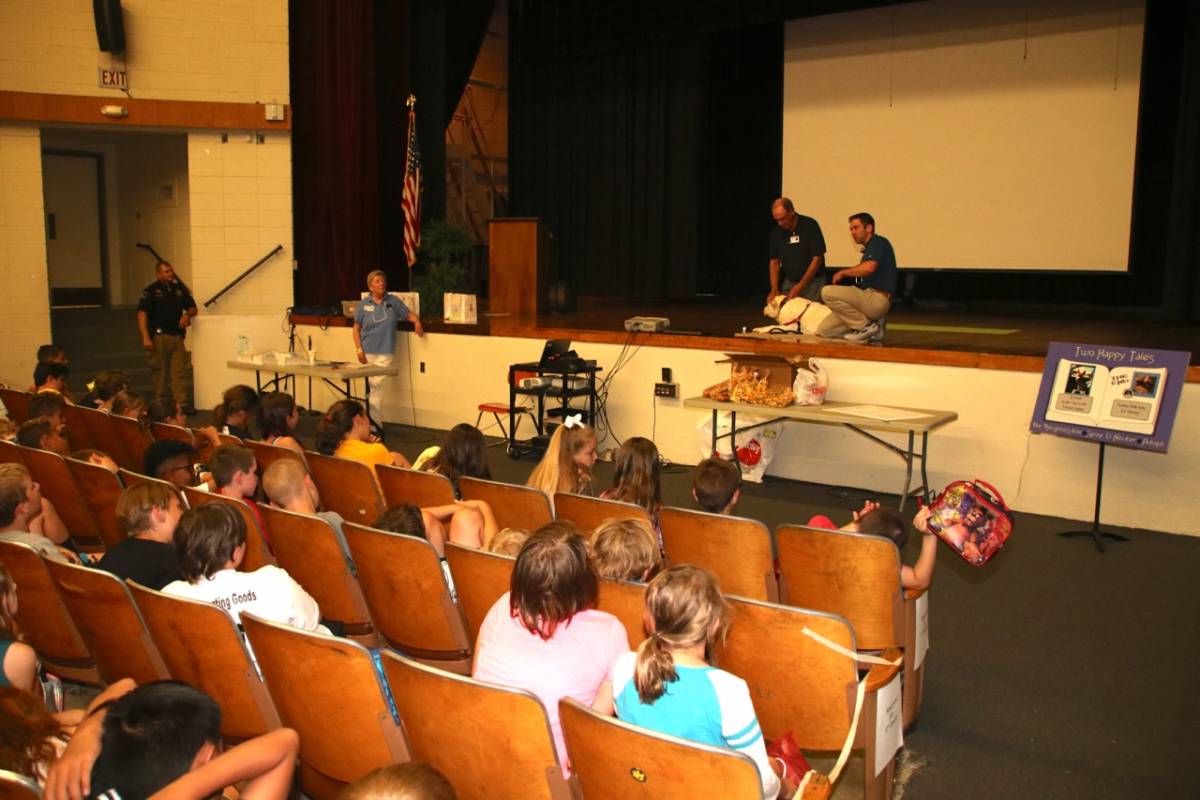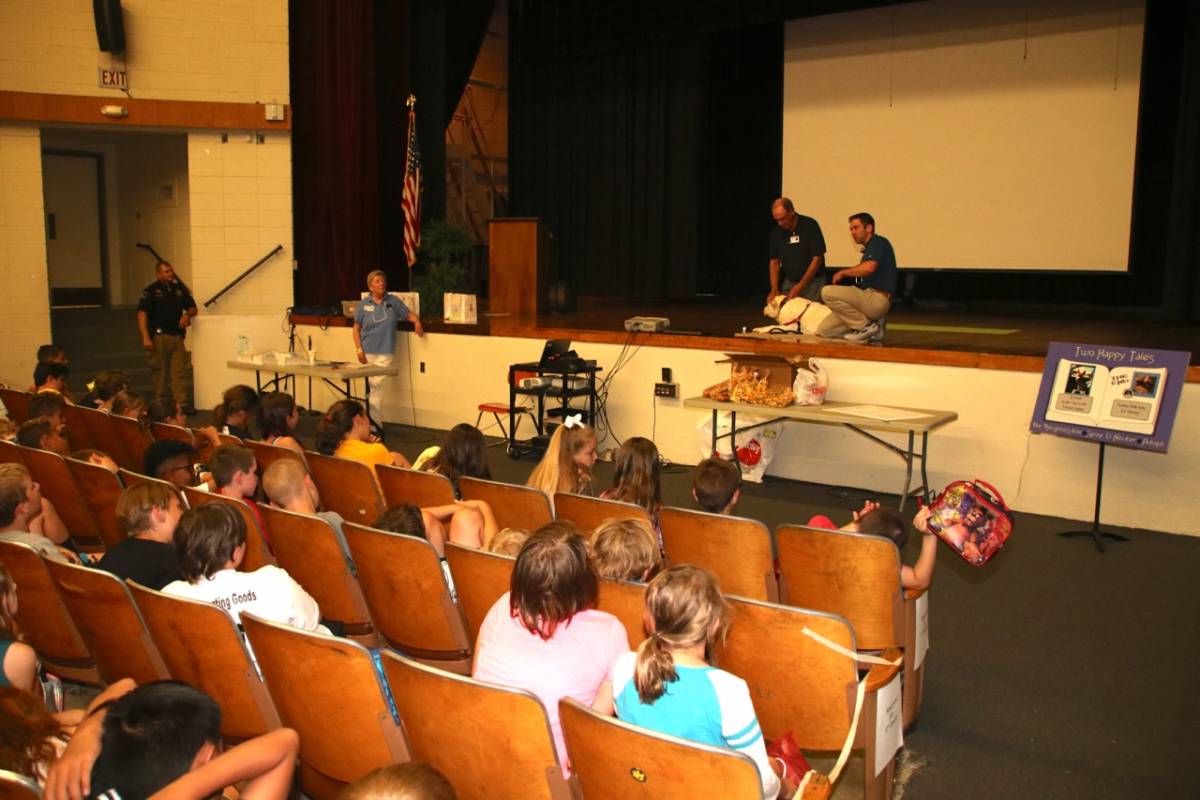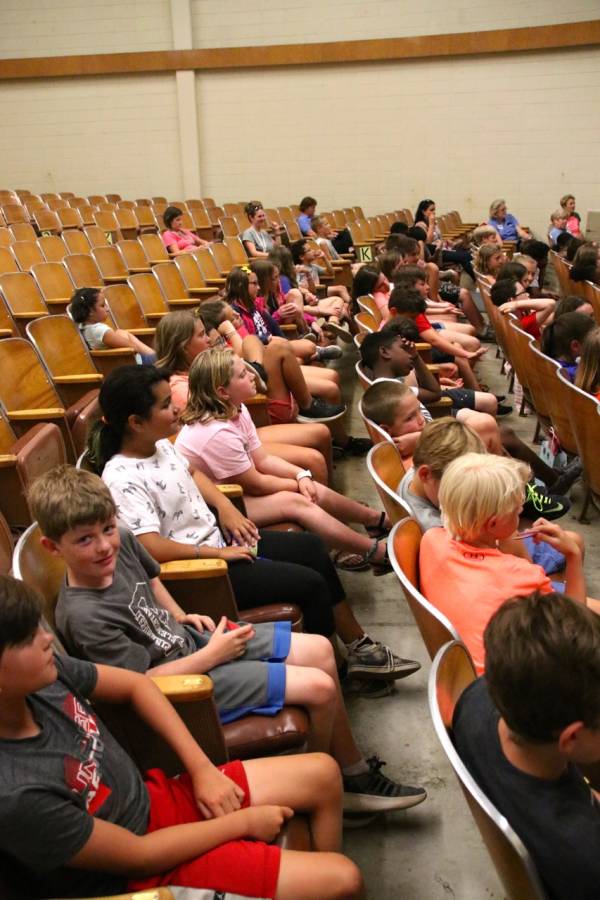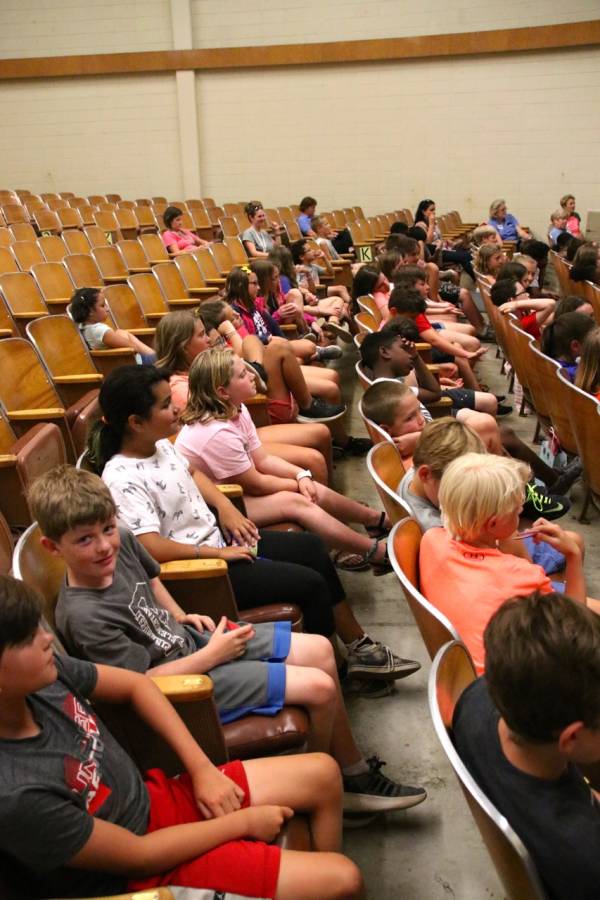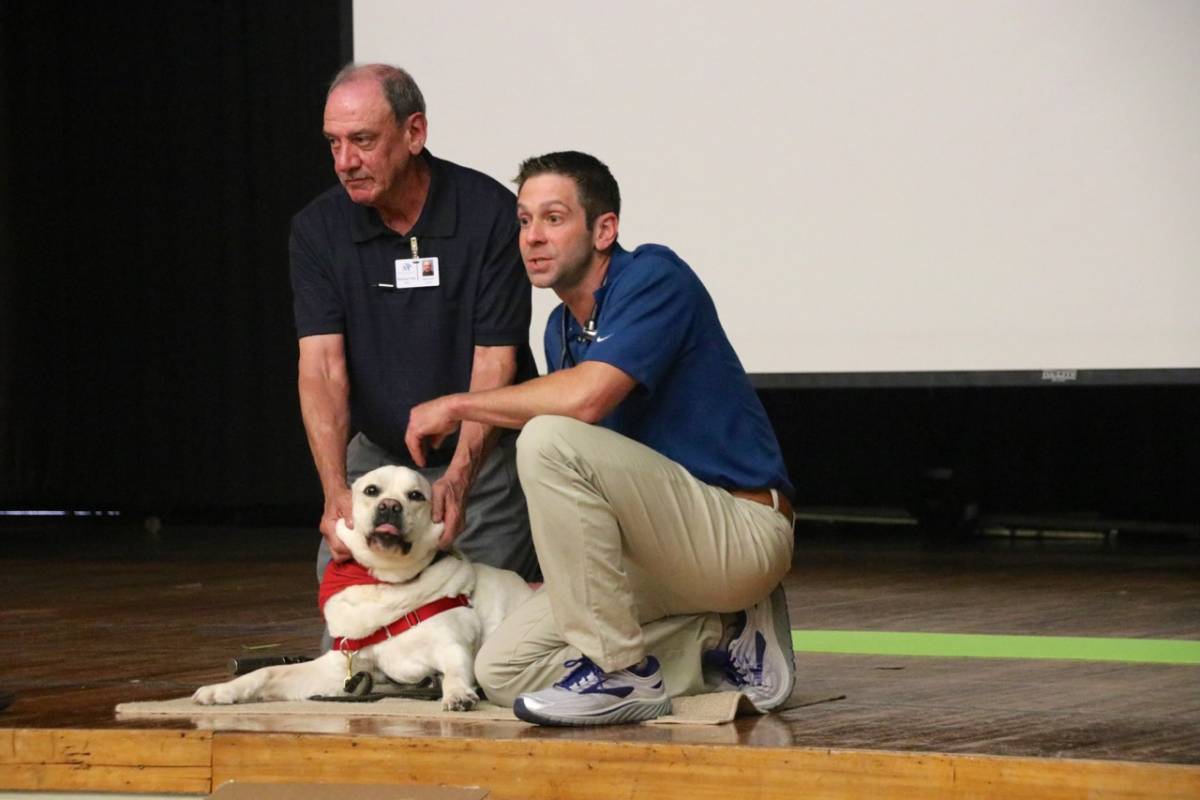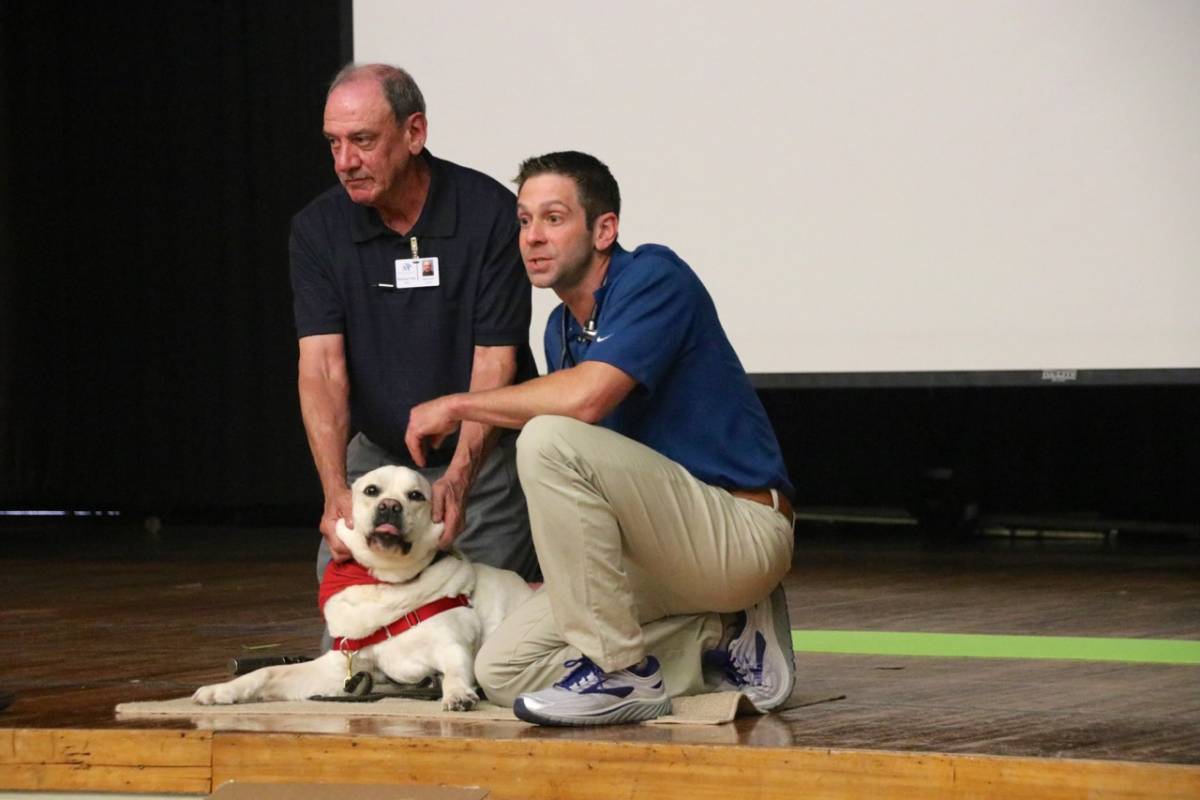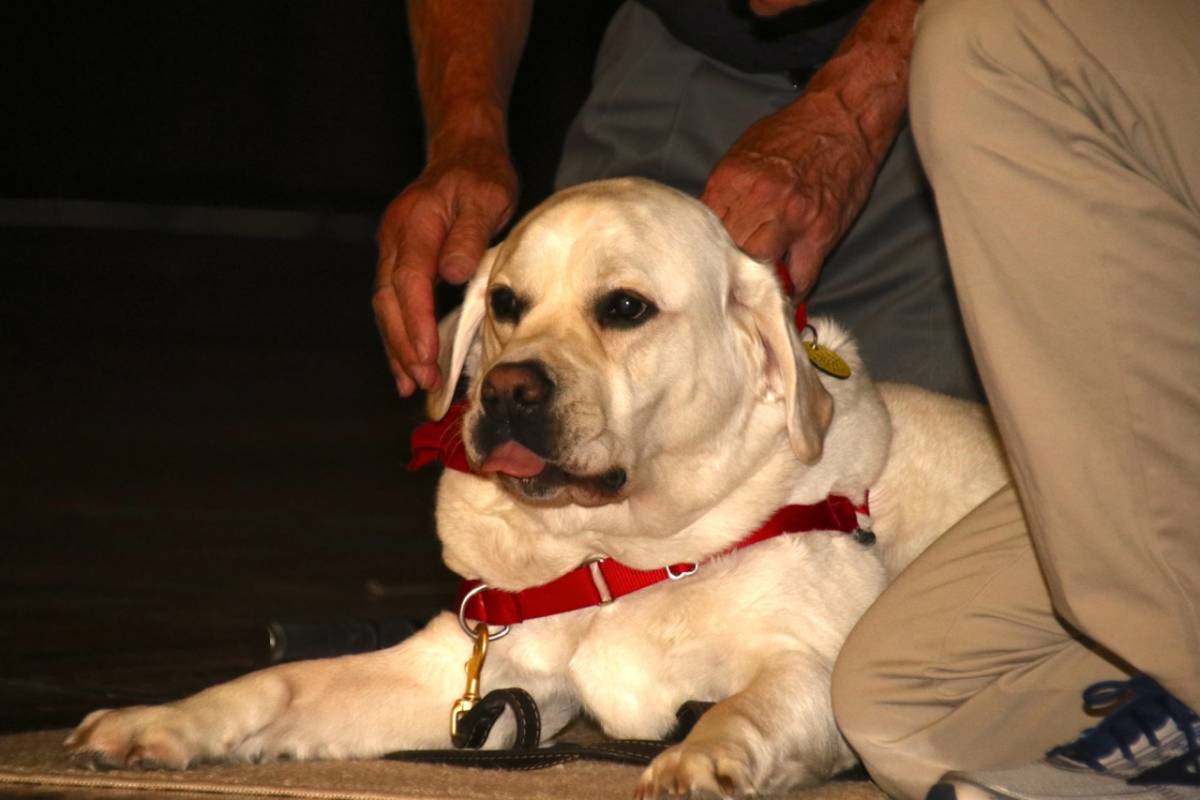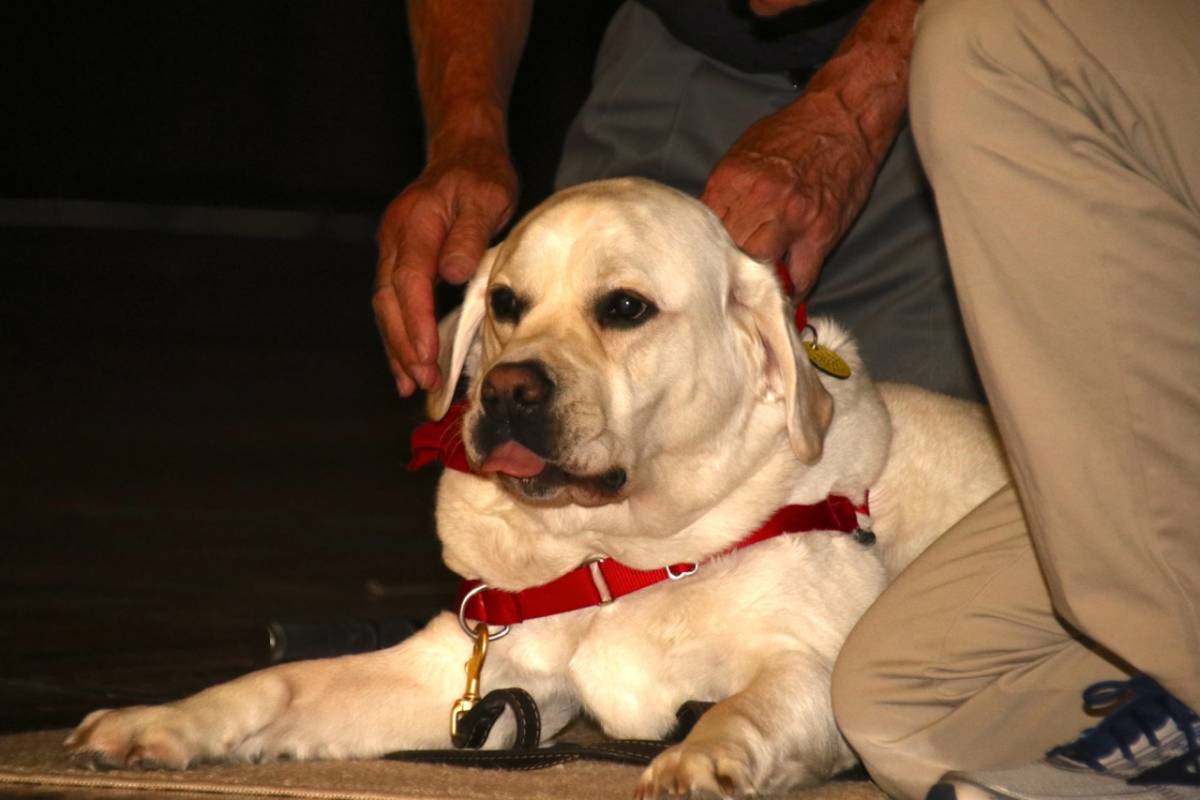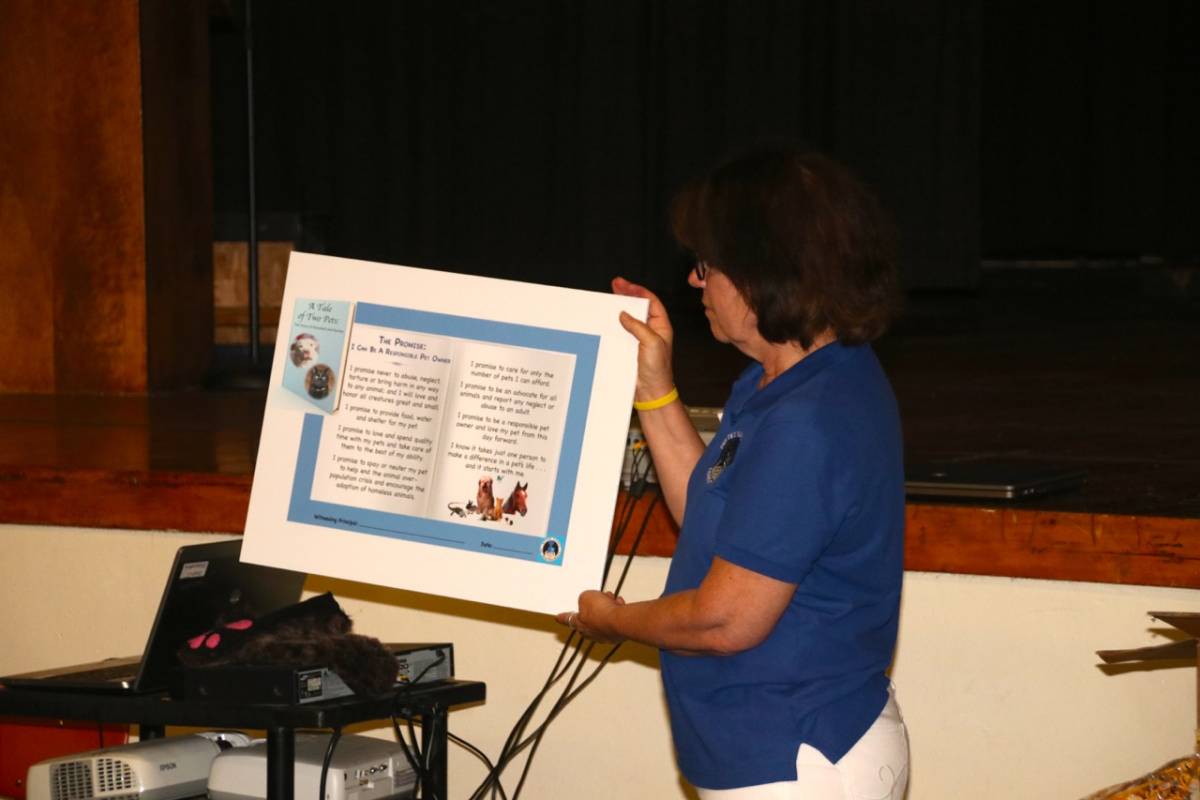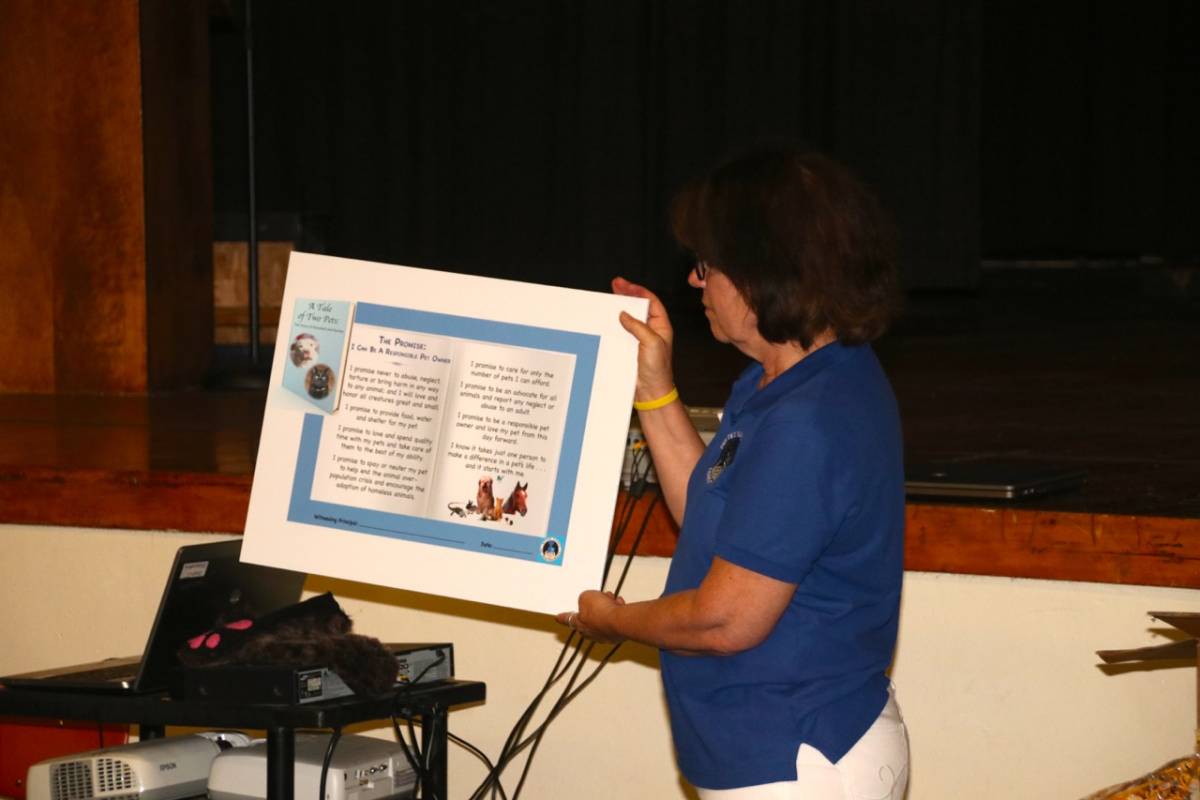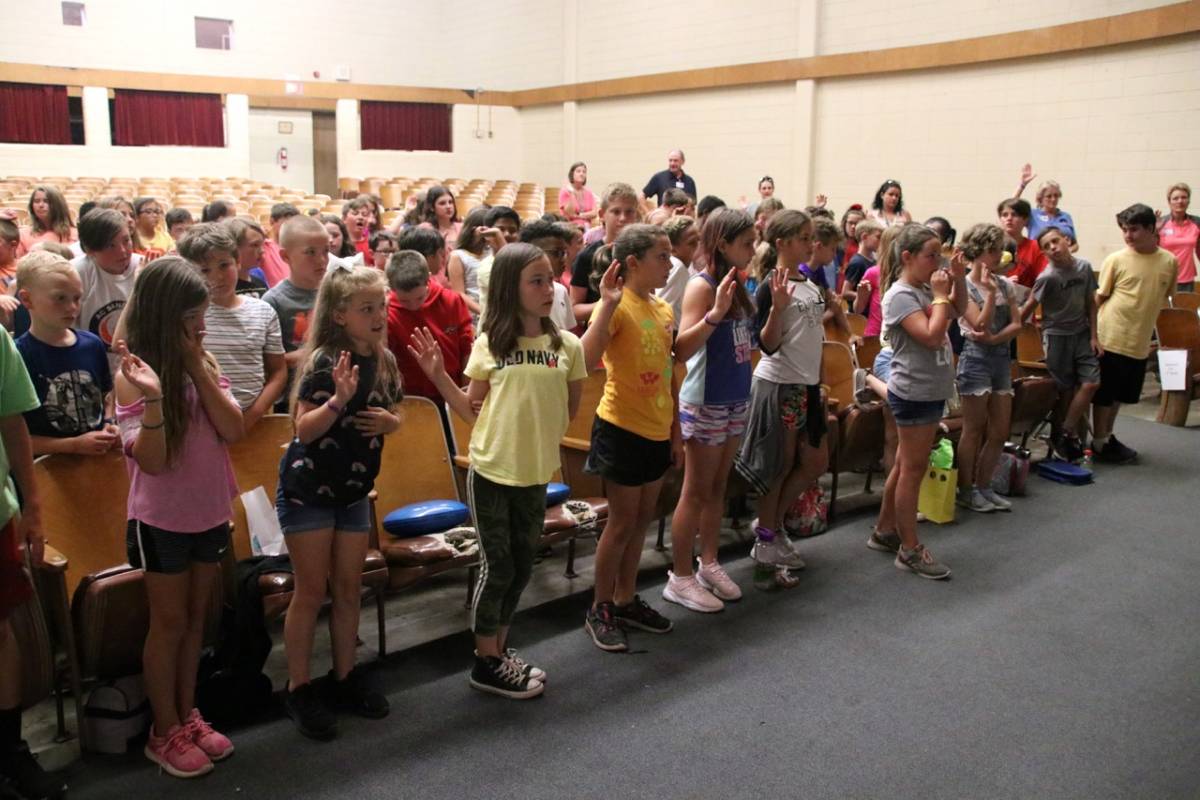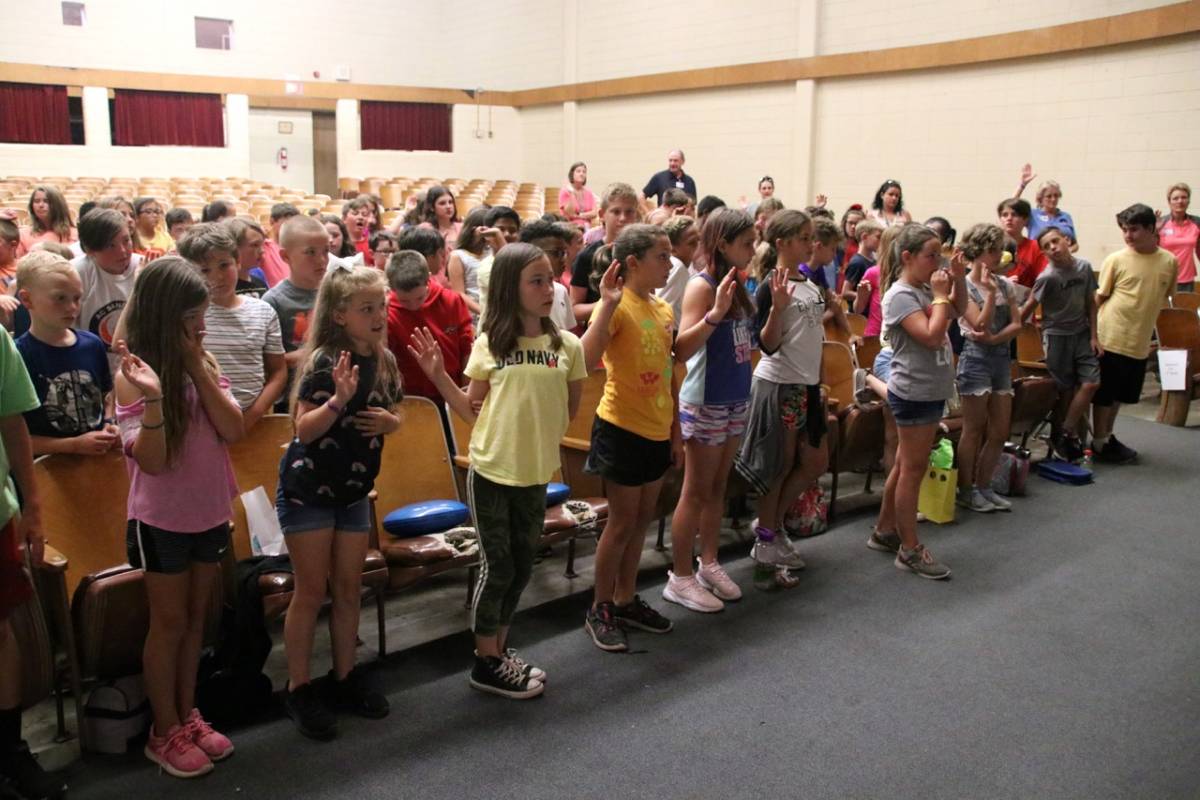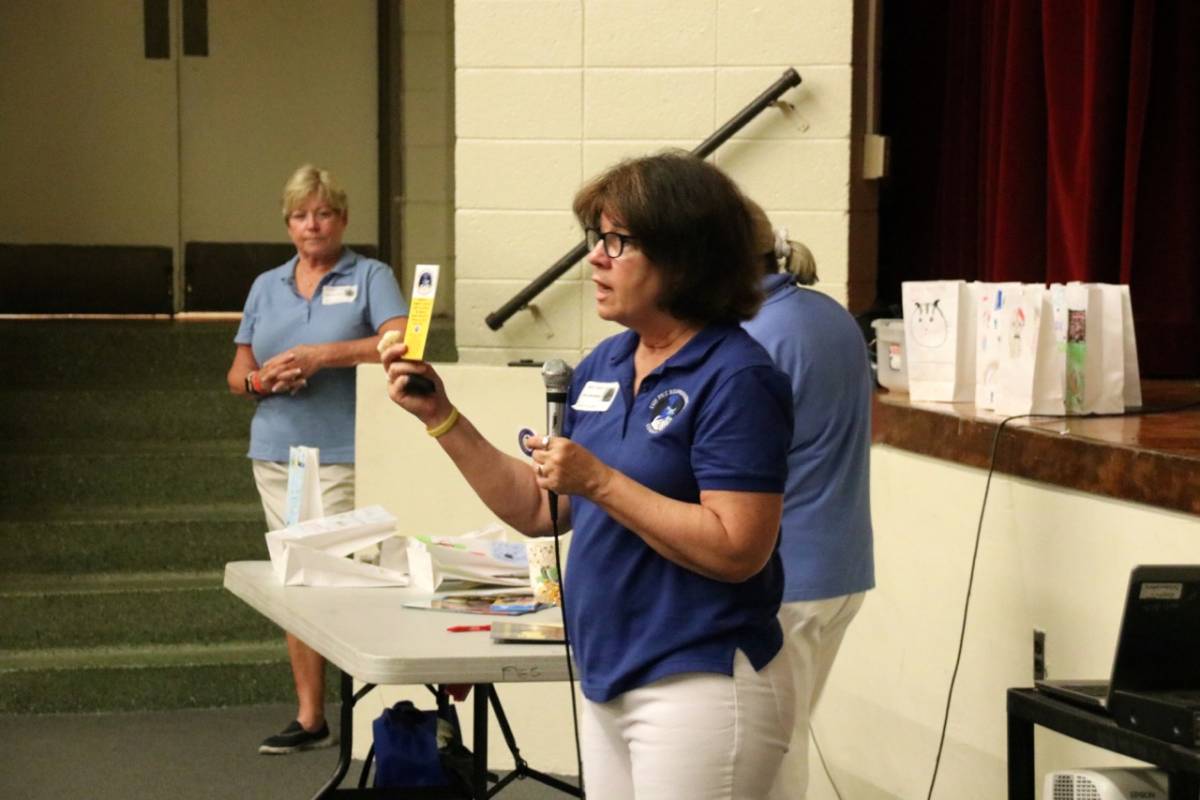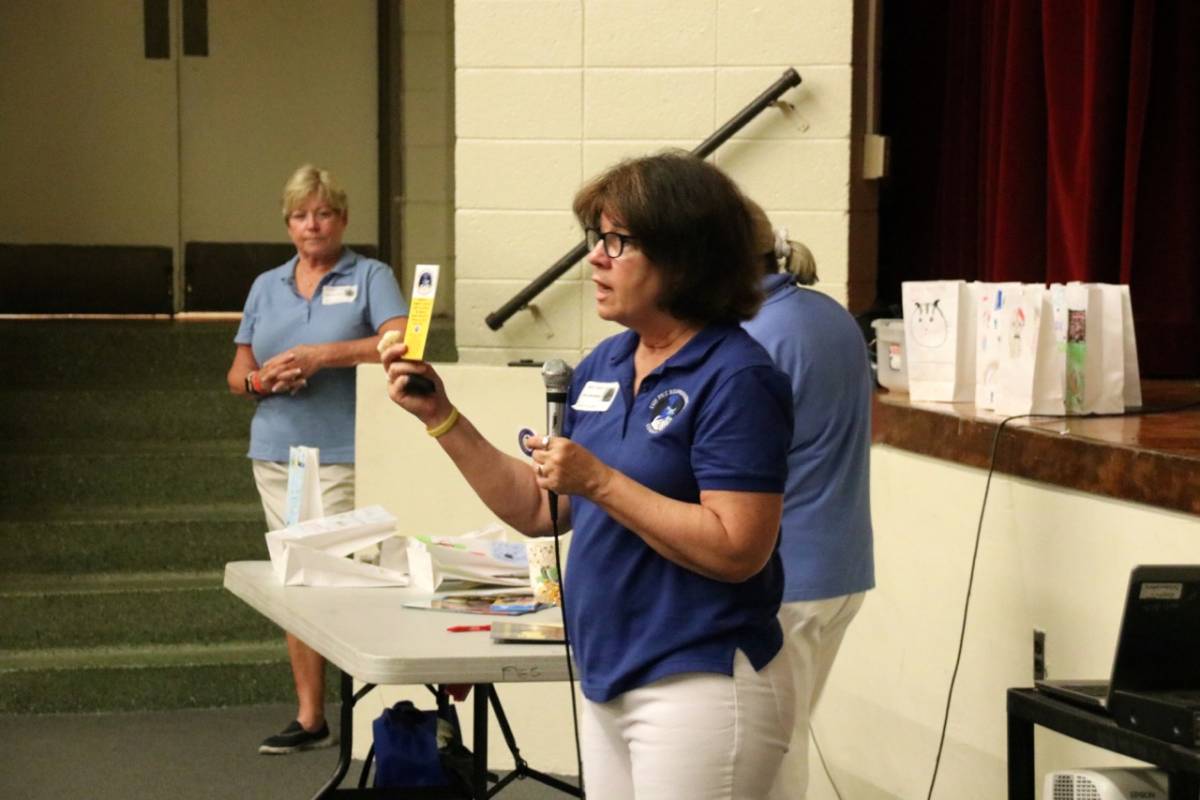 20190605-Pinehurst-assembly-team