The Pet Responsibility Program journey from lesson one to lesson six for the 4th graders at West Pine Elementary was fraught with obstacles. All three of the fourth grade classes met in Ms. McGrew's class on an individual basis, one class at a time on Thursdays. All the 30 students in each class were very eager and already knowledgeable about pet responsibility. They participated well and were excited about sharing their information with their families. Unfortunately, our time with the classes was punctuated with canceled classes due to tornadoes, snow storms and, finally, the deadly virus. The continuum was broken often but the students managed to retain the information well in spite of the gaps.
The Speuter Story Contest had great participation with with an average of six stories per class. The winners turned in high quality stories filled with lots of the learned information. Because of the pesky virus the assembly did not take place, and the students did not hear from the entertaining and informative Dr. Ioppolo. The story winners had already been selected and the following participants were sent their awards with a note from the Pet Responsibility Committee leader at West Pine, Judy Pund, commending them one their fine efforts. Jackson wrote about the new puppy in his life, named Auzzie. He stressed the importance of spaying and neutering so that shelters do not have to euthanize animals. Lily made up a wonderful tale, ready to be published, about a young girl finding a puppy and adopting it, after having it spayed. Emphasizing this step in the effort to control overpopulation. Za'laya wrote about finding her dog, Honey, and how she became her best friend. She made a point of saying that every dog deserves a loving family and that it is so tragic that overpopulation prevents some dogs from being loved and cared for responsibly. Luna wrote the sad story of her cat, Rhetta. She was born prematurely to a cat that was much too young to have kittens. All in the litter died except Rhetta who faces physical challenges. Luna points out that if the stray momma had been spayed this tragic story would not have taken place. Daisy wrote about her Grandma's dog, Curly. Curly is blind and has been attacked by other dogs when he was out following scents. When Curly is fixed he will no longer have the urge to smell where other dogs have been. Gabby reported that her female pit bull has just delivered 11 puppies and this was a surprise to her family. Spaying Dolche will prevent this from happening again. Kelly wrote a story about the importance of rescuing a pet and making sure it is spayed or neutered. Every dog or cat deserves to have a loving family so rescuing is a kind thing to do. Kelly donated her certificate to her friend, Willowl. Even though the program did not culminate in the assembly, the students gained valuable information by participating in the Pet Responsibility program. The parents and teachers attested that it was an invaluable experience.
Photos of Daisy and Curly, Jackson and Auzzie and Lily with her dog are featured below.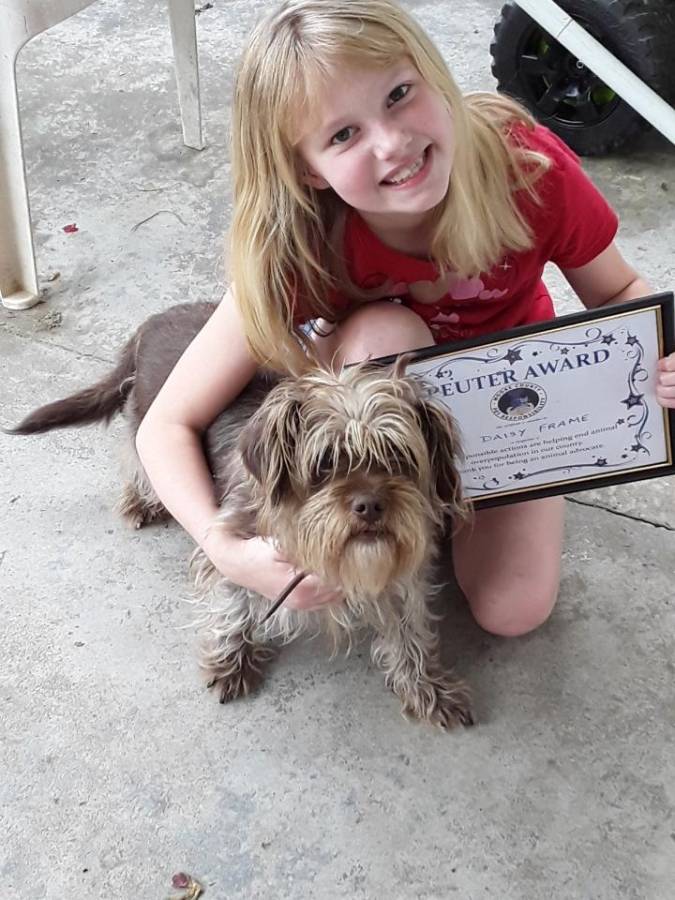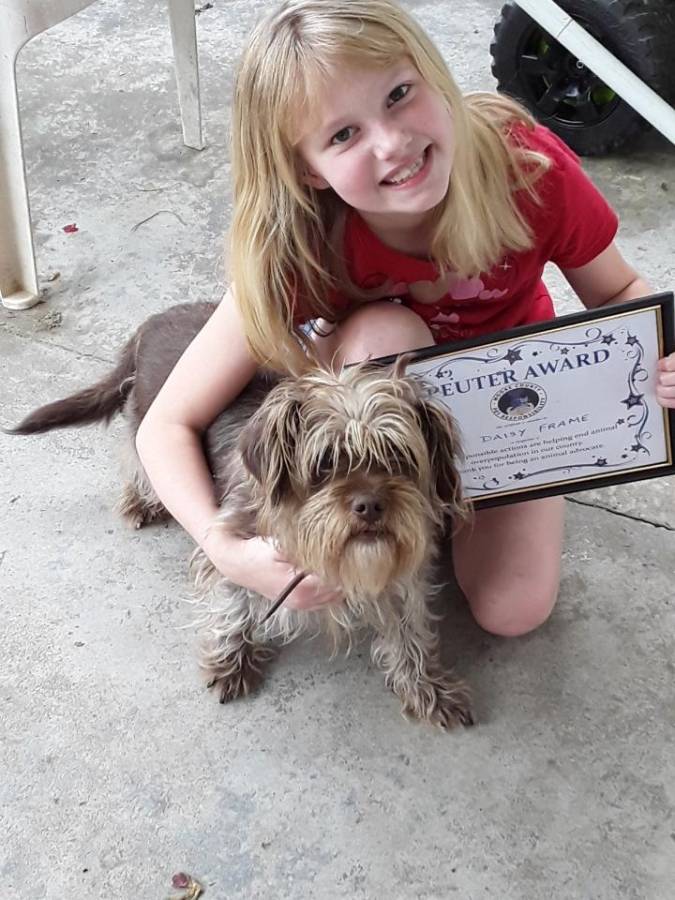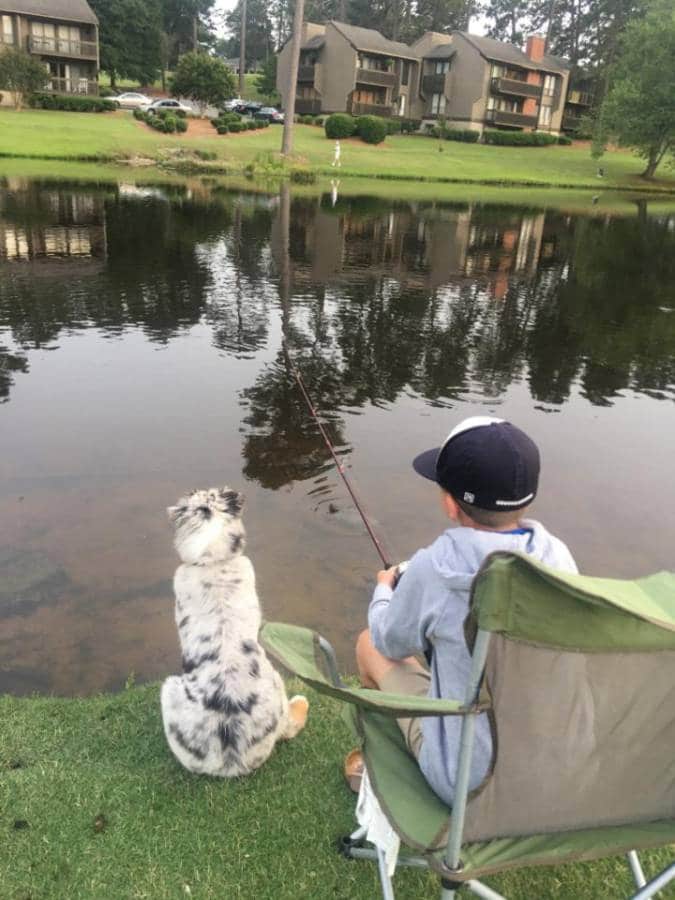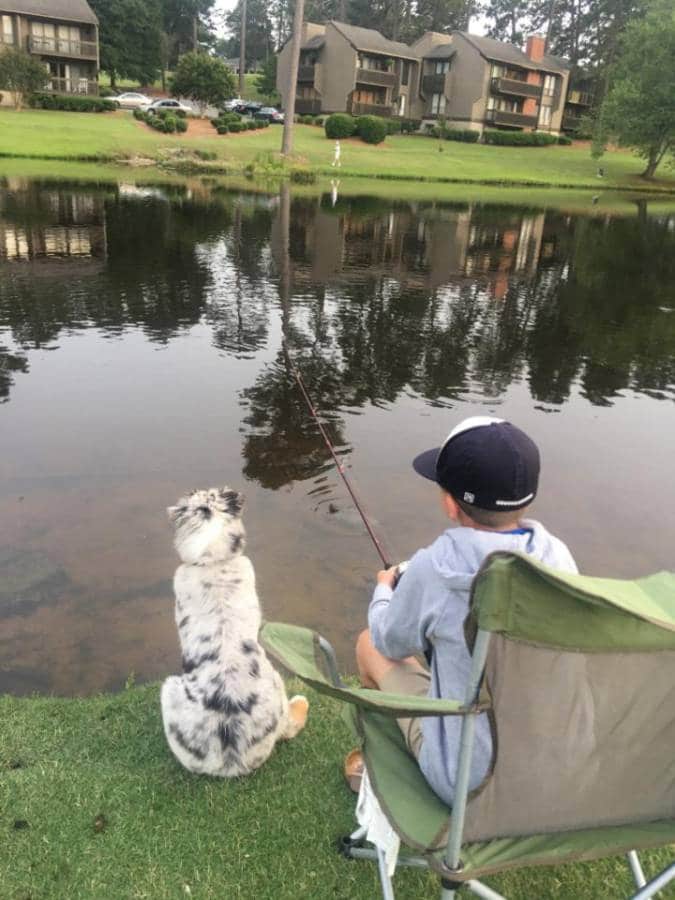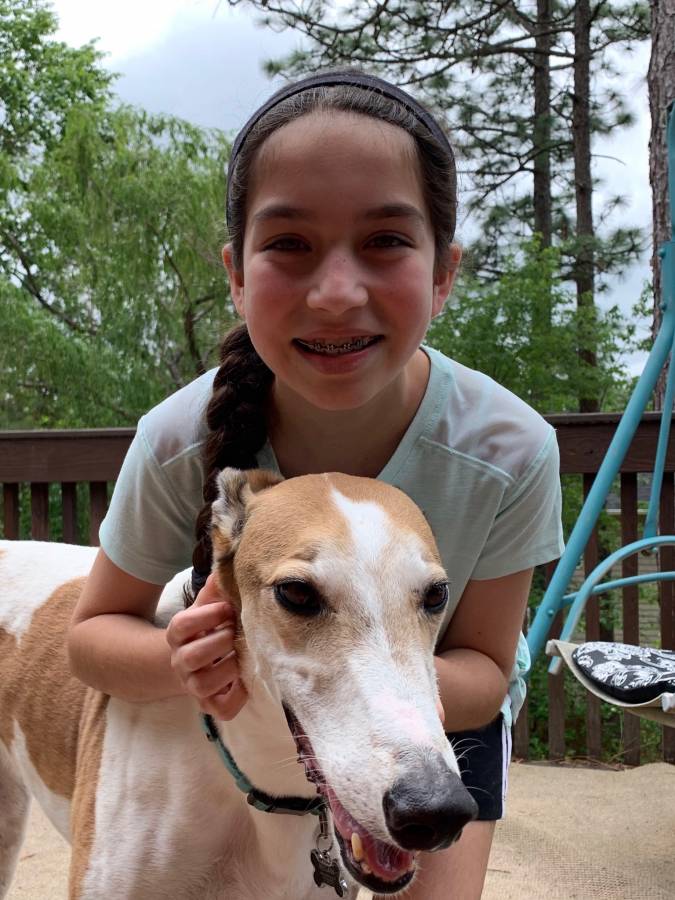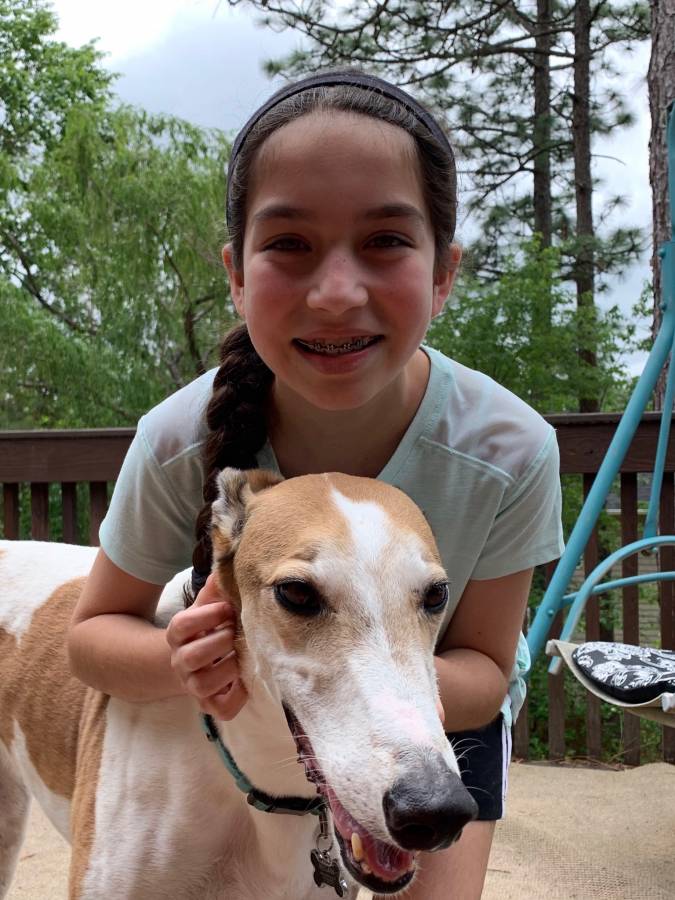 Jackson-Mullis-and-Auzzie